Kitchen Table Passport is a subscription plan which enables the adventurous to "eat and explore the world" from one's own kitchen. Each box contains mementos, Discovery Cards, and a Taste Package. There are several plans from which to choose, and there's even a gift option. It's a great way to learn about a new country and taste food from the featured country you can make yourself. With today's Kitchen Table Passport Review, I'm unboxing the Kitchen Table Passport July 2016 box.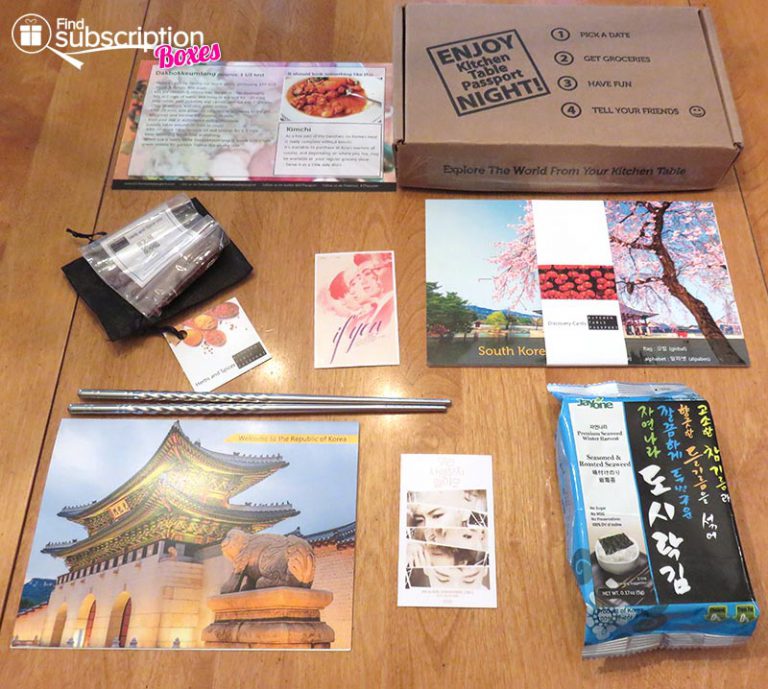 Inside the Kitchen Table Passport July 2016 Korea Box
This month, I received the Republic of Korea (South Korea), a country Lisa, a KTP (Kitchen Table Passport) founder, visited several times for work. The box contained an introduction card with a few facts, this month's dish: Dakbokkeumtang. In addition, the card shared this month's mementos: metal chopsticks, seaweed snacks, and K-Pop trading cards. It also contained the QR code for the playlist of music from South Korea. The box also contained the beautiful Discovery Cards which are colorful and informative about Korea's geography, culture, traditions, a little bit of history, and a lot of fun facts. The Taste Package contained the recipe for this month's dish, plus the seasoning in a mini black satin bag, and a list of ingredients to buy.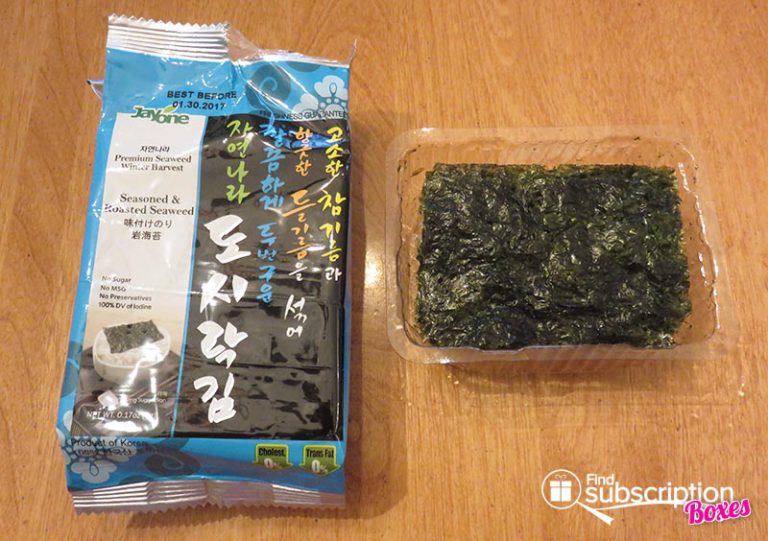 I shopped and found most of the ingredients for Dakbokkeumtang, a spicy braised chicken dish. I wasn't able to find Gochujang, a hot pepper sauce, but the ingredient list suggested Sriracha as a substitute. It was easy to follow the steps to make the dish. The meal took less than one hour to cook from start to finish.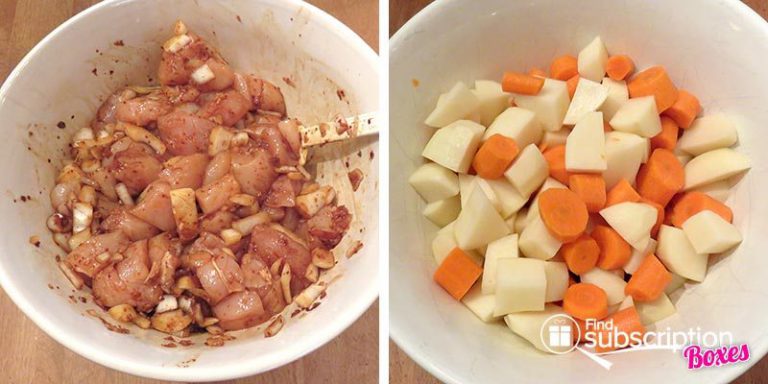 A suggested accompaniment is kimchi, but it's not readily available at the market closest to me to serve as a side dish. I did make rice, and it paired nicely with the stew. It is a bit spicy in heat, so I didn't add a lot of Sriracha: not everyone in our family can handle all the spiciness.
Everyone in the family enjoyed the Dakbokkeumtang. The Discovery Cards are always a great topic of conversation. The kids tried using the metal chopsticks, and they make a wonderful keepsake of our adventure in cooking. We also learned that Korea is the only country which uses metal chopsticks. Having seen K-Pop on TV, we were familiar with the music, and we tried the roasted, seasoned seaweed. We had fun eating and learning about this month's "travel" to Korea.
Kitchen Table Passport Coupon
For a limited time, get your first Kitchen Table Passport box FREE! Subscribe to Kitchen Table Passport today and use code SUMMER25 to get your first box FREE.