Loot Crate is one of the most popular geek and gamer subscription boxes in the directory. Today, we're taking a closer look at the February 2015 Loot Crate geek box.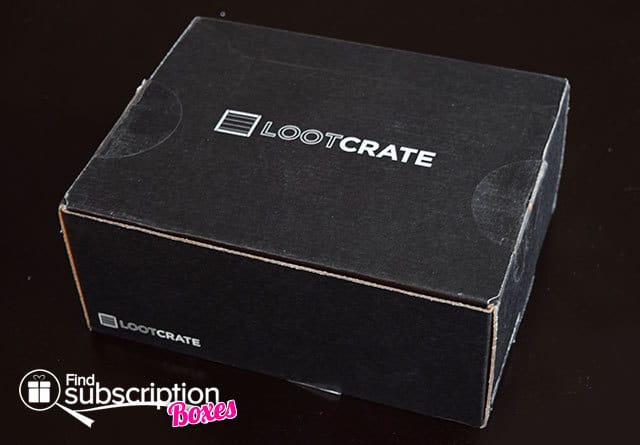 The theme of the Loot Crate February 2015 Crate was PLAY and featured items that celebrate fun games we love to play.
The February 2015 Loot Crate PLAY Issue No. 19 magazine details the items included in this month's crate, as well as fun articles and features about co-op games, a history of game controllers, and more about this month's theme.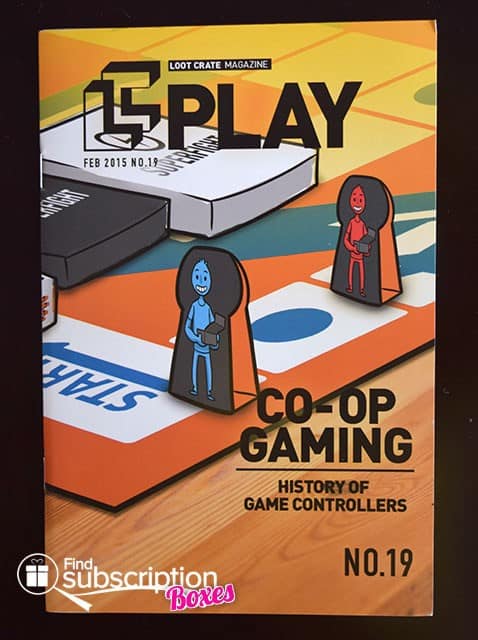 Here's a first look inside our Loot Crate February PLAY Crate.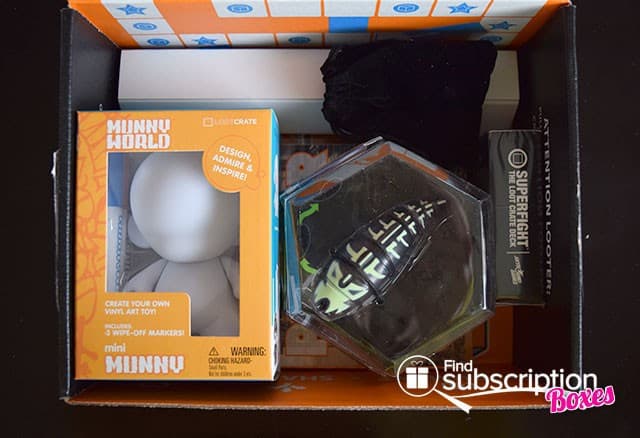 Inside the Loot Crate February 2015 Box
There were 7 items in our February 2015 Loot Crate PLAY crate.

1. Ready Player One by Ernest Cline
This thrilling sci-fi adventure takes readers to a future world shaped by geek pop-culture from previous decades. Critics say this book is "Willy Wonka meets The Matrix."
2. DIY Munny Figure (Kid Figure)
This blank Munny Vinyl from Kidrobot makes it easy to tap into your inner artist to design your own one-of-a-kind Munny. The markers are wipe-off so you can create new designs!
3. HEXBUG Zombie Larva
Give your friends a fright with these oversized mechanical bugs.
4. Waka-Waka Poster
Created by artist Manny Peters, this poster gives a nod to the always popular PAC-MAN and Atari cartridge design at the same time.
5. EXCLUSIVE Firefly Online Premium Ship Unlock Code
This exclusive code gives Looters access to buy and commandeer Loot Crate's "Overland" transport in the Firefly Online game.
6. EXCLUSIVE Looter Edition SUPERFIGHT Card Game
This SUPERFIGHT deck is an exclusive for Looters, with exclusive cards and scenarios to add even more hilarity during this fast-paced card game.
7. EXCLUSIVE Rock-Paper-Scissors Dice Game
An exclusive item from Loot Crate Labs, use these dice for a more random twist of the popular game.
BONUS ITEM: Loot Crate February 2015 Play Crate Collectible Pin
Loot Crate February 2015 Box Review Wrap-Up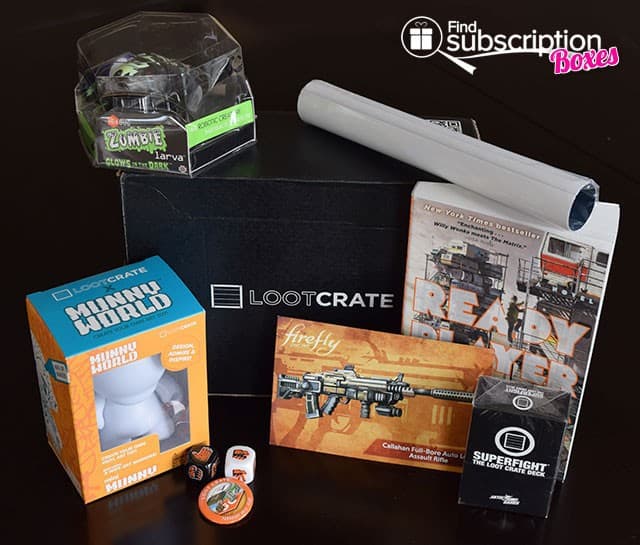 The Loot Crate February PLAY crate had a great mix of items that celebrated both retro and modern gaming. We loved that Loot Crate included a novel and the Kidrobot Munny Vinyl really gives opportunity for creativity to abound. We can't wait to use the exclusive rock-paper-scissors dice and the Looter Edition SUPERFIGHT deck will certainly put geek wit and skills to the test.
What was your favorite item from the February PLAY Loot Crate?