GLOSSYBOX is a monthly beauty subscription box that delivers new beauty brands and makeup products every month. Monthly GLOSSYBOX beauty boxes feature the best beauty products from popular luxury brands and emergin niche brands. With today's GLOSSYBOX review, we're unboxing the March 2016 GLOSSYBOX box.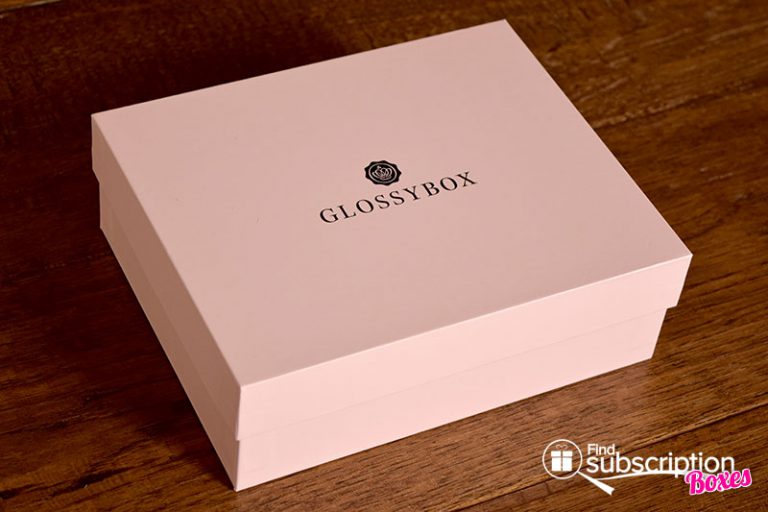 GLOSSYBOX includes a product card in each box. The card describes each of that month's beauty picks, as well as shares useful "tidbits" about each product.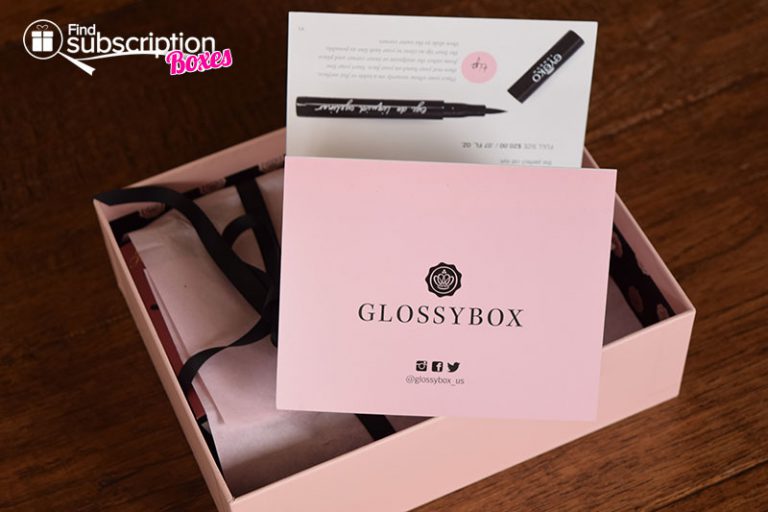 Here's a first look inside our March GLOSSYBOX.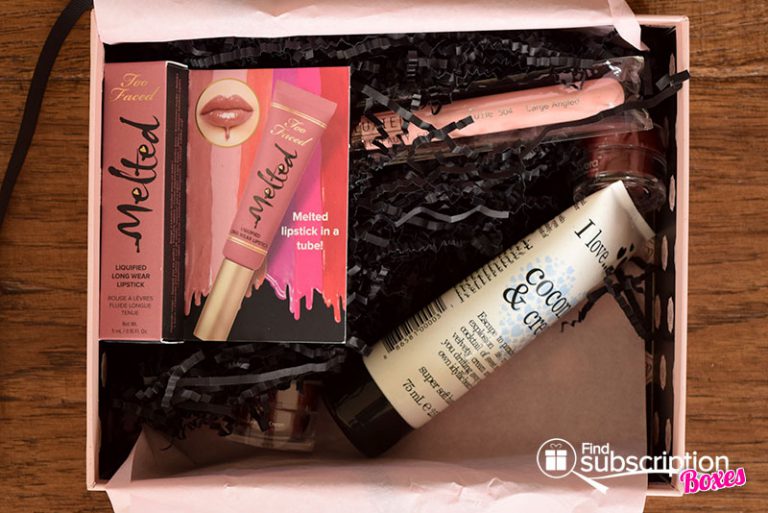 Inside the March 2016 GLOSSYBOX
There were 5 luxury beauty products in our March GLOSSYBOX.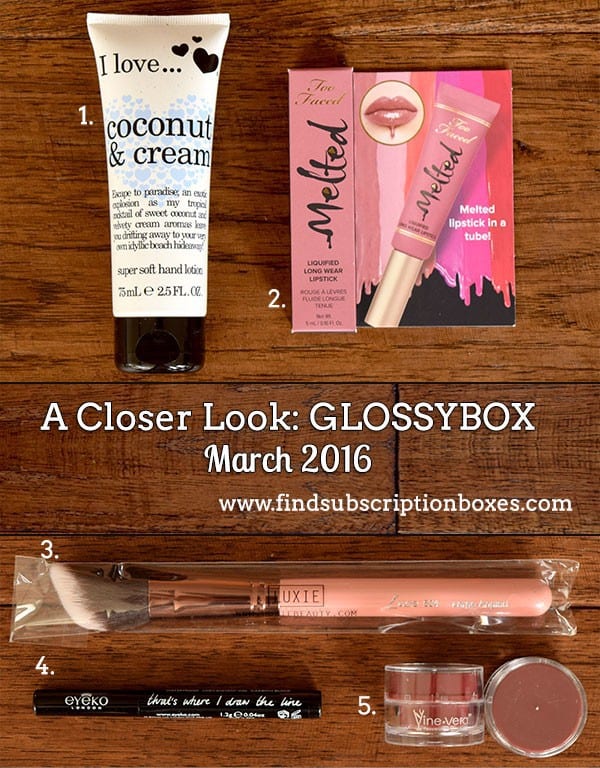 I Love… Cosmetics Super Soft Hand Lotion
Made with hydrating coconut oil, this hand lotion has a wonderful coconut scent to remind you of Summer.
Too Faced Melted Liquified Long Wear Lipstick in Chihuahua
The latest in lip color, Too Faced's liquid lipstick combines the staying power of a lip stain, the vibrant color of a lipstick and the shine of a glossy. One drop is all it takes!
Luxie Beauty Rose Gold Large Angled Face Brush 504
With super soft bristles, this angled face brush is a great beauty tool for contouring and highlighting.
EYEKO Eye Do Liquid Eyeliner
Get the perfect eye look and help promote longer, fuller lashes with this EYEKO liquid eyeliner.
Vine Vera Resveratrol Merlot Moisture Day Cream
Protect your skin from outdoor damage with the anti-aging effects of Vine Vera's resveratrol – a natural compound found grape skins and red wine that's high in antioxidants.
March 2016 GLOSSYBOX Review Wrap-Up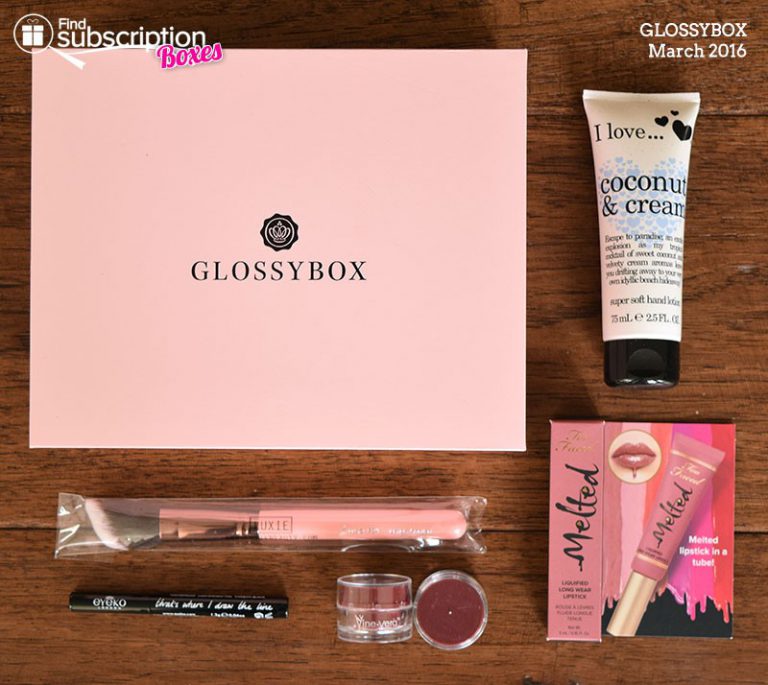 The March 2016 GLOSSYBOX was one of our favorite GLOSSYBOXes, delivering a great mix of beauty must-haves for healthy, youthful skin and effortless makeup. The coconut hand lotion whisks you away to the tropics with one sniff and provides great nourishment for your hands. We can't wait to see how the liquid eyeliner can make getting the perfect cat eye look a breeze.
What was your favorite March GLOSSYBOX beauty product?
GLOSSYBOX March 2016 Free Gift
Join GLOSSYBOX this March and get a free gift! This month, new GLOSSYBOX members can choose your free gift when you join GLOSSYBOX.
New beauty subscribers can choose from a DOUCCE Wear Gloss Lip Gloss ($24 value) OR a ARDENCY Modster Eye Powder ($32 value) with new subscriptions. Use GLOSSYBOX coupon code GLOSSYLIP or EYEPOWDER at checkout to get your free gift.