Brick Loot is a monthly subscription box for children (and fun-loving adults) who love creating with Legos and Brick. Each monthly subscription has unique, custom, and never-before-seen creations which work with Lego and custom building projects. Each Brick Loot subscription box is filled with 4-8 items hand-curated by Brick specialists who scour worldwide for the latest and greatest features. With today's Brick Loot review, I'm unboxing the March 2017 Brick Loot subscription box.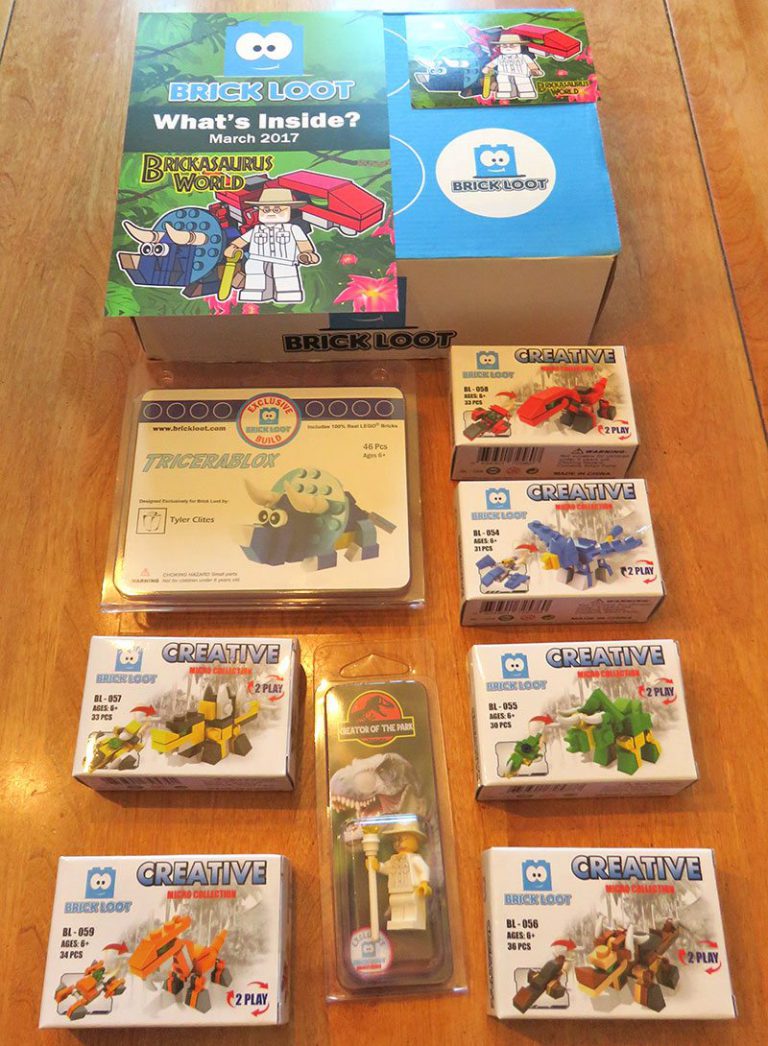 Inside the March 2017 Brick Loot Box
The March 2017 Brick Loot theme is "Brickasaurus World." It reminded our builder of his favorite movie series with a theme park of dinosaurs. It's the perfect set for play or showcasing in your own collection of bricks. The unboxing revealed a menagerie of seven Brick Loot dinosaurs, a Minifigure, and a sticker.
The Tricerablox is an exclusive build made with 100% Lego bricks and designed by Tyler Clites. Tyler has a lifelong history of building with Lego. He really enjoys sci-fi nature builds and his creativity inspired his website: Creation Nation. This website is child-friendly and encourages children to think "outside the box" when creating with bricks. A unique feature of this build is the way the head can be moved into multiple positions.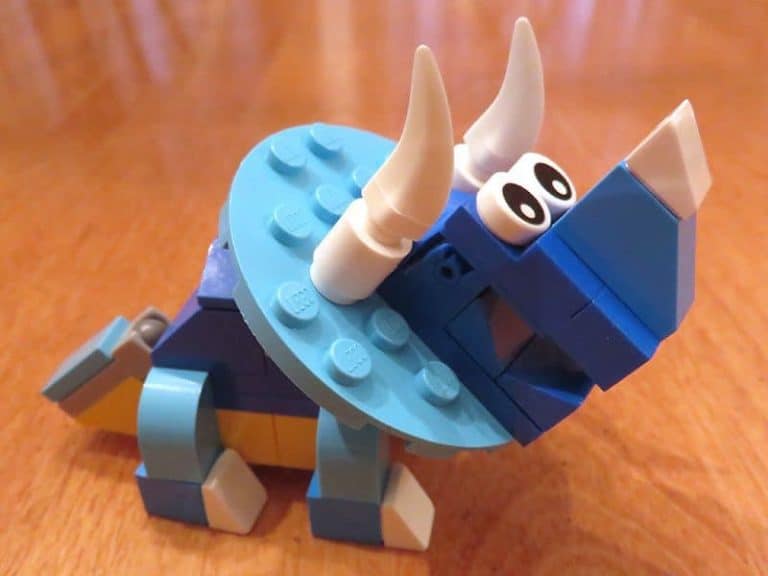 The Creative Micro Collection is a set of six dinosaurs for your Brickasaurus World in unique and colorful dino replicas. There are directions for each build, but there are no specific names for each creation so you can give it your own fun name. Our creator said each dinosaur takes about 15 minutes to construct, so he made a few at a time over a couple of days. You can even combine all the pieces to make your own "indominous" dinosaur. These dinosaurs are made from Brick Loot bricks which are compatible with any building brick. The dinosaurs are designed to have movable parts so the builder can have lots of fun playing with them or arranging them in fun positions for unique dinosaur vignettes.
The Creator of the Park Minifigure is another custom design made from a 100% Lego Minifigure. It was planned and printed by United Bricks exclusively for Brick Loot. He's the perfect dino keeper for the dinosaurs in this collection.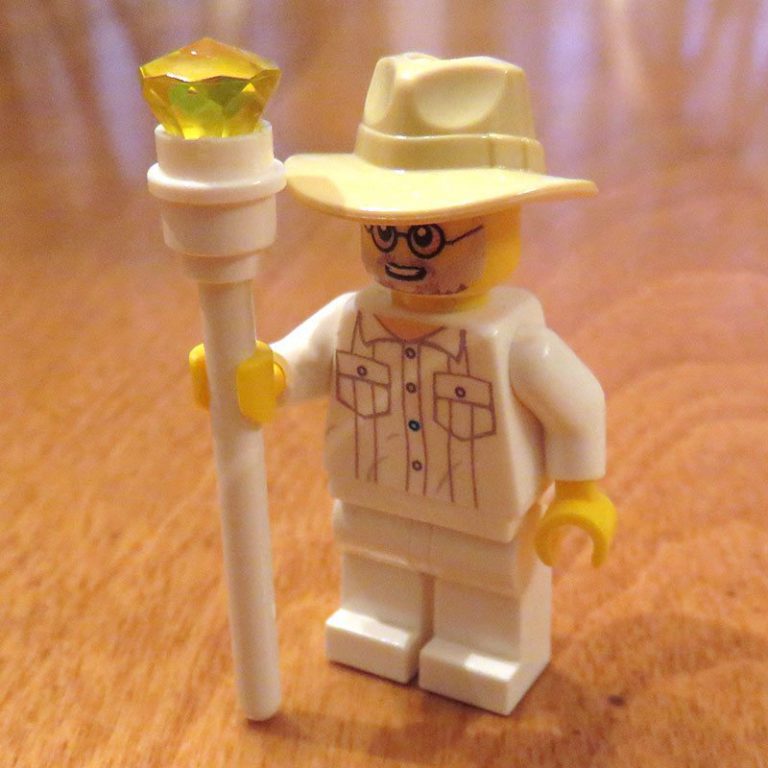 The sticker reflects this month's "Brickasaurus World" theme and is a colorful addition to the stickers produced for Brick Loot collectors.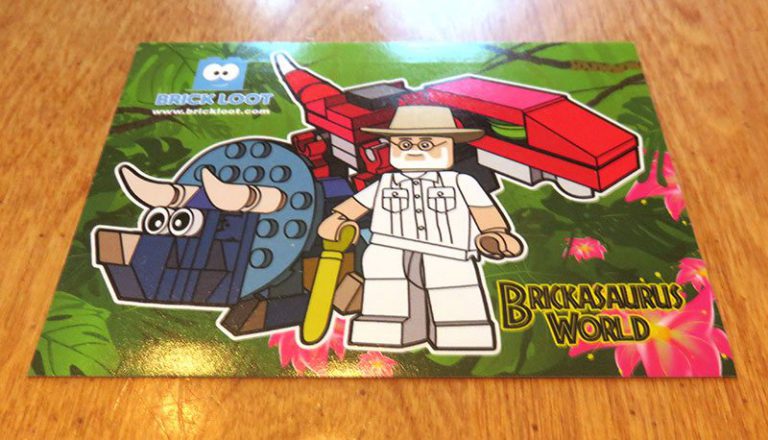 Our builder loved all of the dinosaurs in the March 2017 Brick Loot Brickasaurus World box, but his favorite was the Tricerablox: he loves the pivoting motion of its head. He will have a lot of fun adding these dinosaurs to his assortment of Lego and Brick treasures.
Brick Loot boxes are geared for anyone ages 6+ (yes, adults, too). Each month's contents are a surprise. There are several plans, and the boxes can be gifted to others.
Brick Loot Coupon Code
Exclusively for Find Subscription Boxes readers, use Brick Loot coupon code FSB10 to save 10% off any Brick Loot subscription!