Scent From is a monthly subscription box for candles and home decor by IWOOT. Every month, Scent From candle subscription boxes feature premium candles and home decor items inspired by a new travel destination. With today's Scent From review, we're unboxing the March 2017 Scent From candle subscription box. The March Scent From destination was Bangkok.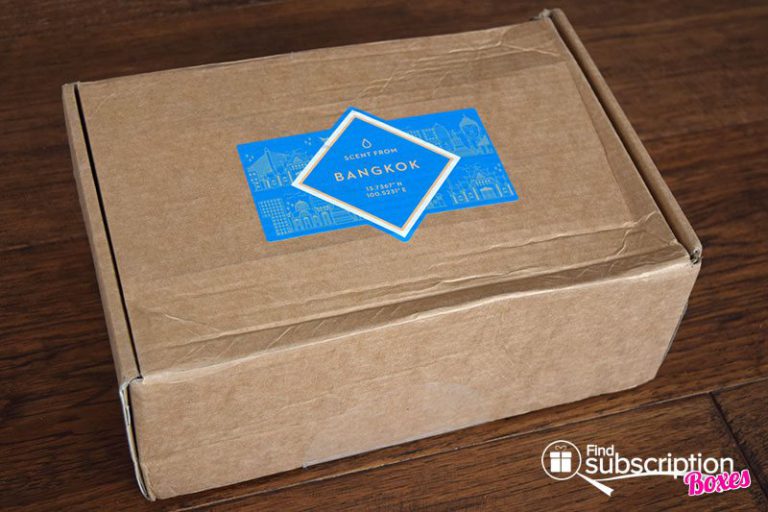 Scent From candle boxes include a card that describes that month's theme and the candles and home decor items in the box.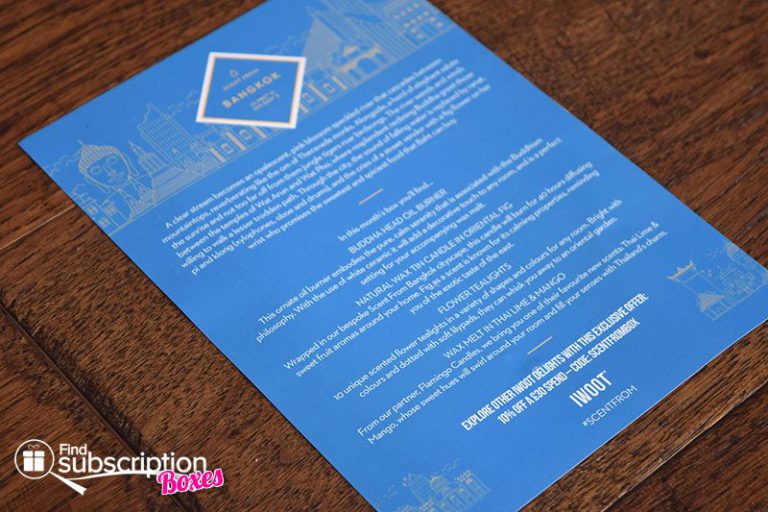 Inside the March 2017 Scent From Bangkok Box
There were 4 candles, home fragrance and home decor items in our March 2017 Scent From Bangkok box.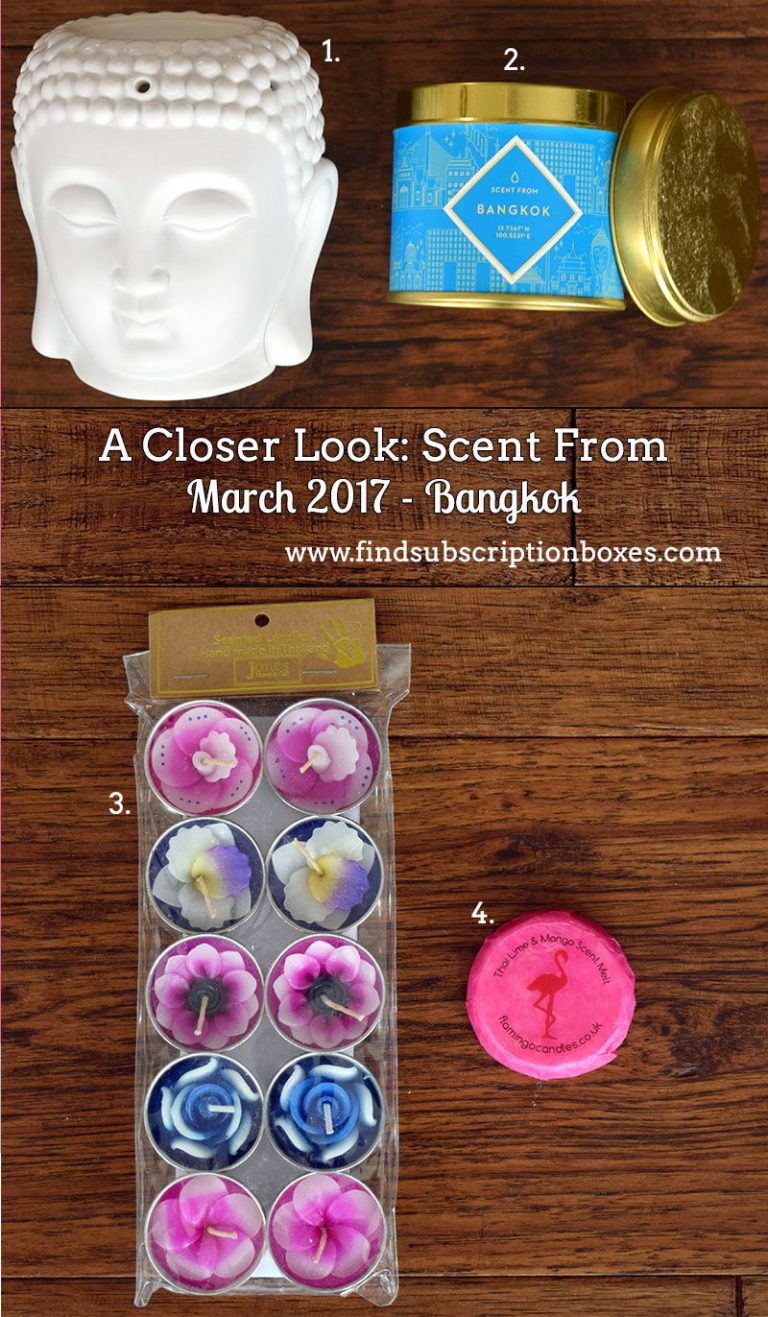 Buddha Head Oil Burner
This ornate oil burner embodies the pure, calm serenity that is associated with the Buddhism philosophy.
Natural Wax Tin Candle in Oriental Fig
This candle will burn for 40 hours, diffusing sweet fruit aromas around your home.
Flower Tealights
10 unique scented flower tealights in a variety of shapes and colours for any room.
Wax Melt in Thai Lime & Mango
The sweet hues of Thai Lime & Mango will swirl around your room and fill your sense with Thailand's charm.
March 2017 Scent From Bangkok Box Review Wrap-Up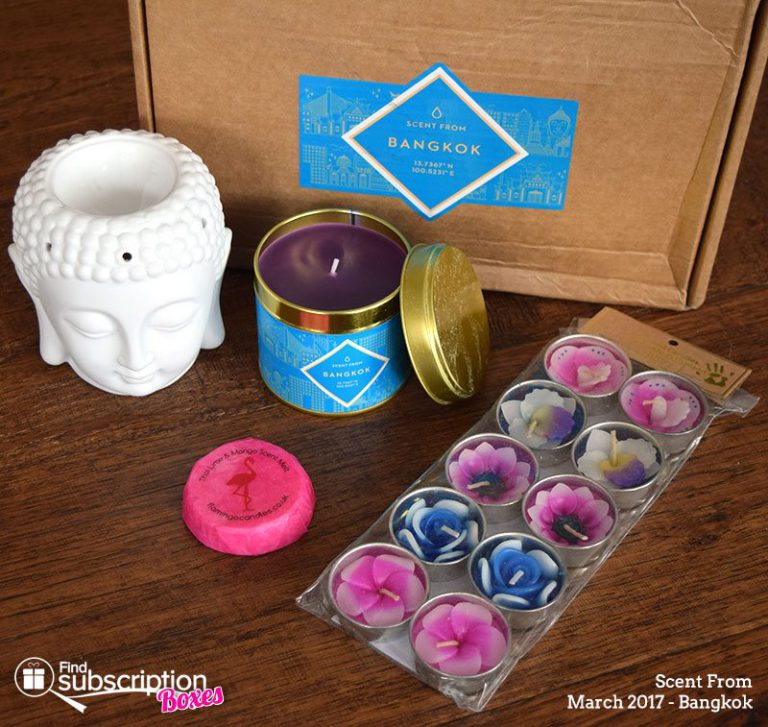 Scent From always delivers unique candles and items that brighten up the home and add some extra style to your home decor. This month's Oriental Fig candle comes in a lively tin wrapped in the bespoke Scent From Bangkok cityscape. The Fig scent is sweet and exotic.
The Flower Tealights look so lovely, you almost don't want to light them. Each tea light has a different scent and has its own flower design.
The March Scent From home decor item was a ceramic Buddha Head oil burner. The white ceramic design is very classy and adds some zen decor to any room.
Finally, we have the Flamingo Candles wax melt. We've been fans of Flamingo Candles melts since our first Scent From box. We love the fresh, fruity scent of their new Thai Lime & Mango melt.
What was your favorite candle from the Scent From May 2017 Bangkok Box?
Scent From Coupon Code
For a limited time, use Scent From promo code SCENT5 to save £5 off ($6.40) off your first box PLUS get free shipping to the US and Canada. Your first Scent From box is just $18.99 after savings!