Vitafive is a subscription plan of personalized vitamin packs in a 28-day supply. Each daily pack is customized with your name so it can't be confused with packs of anyone else in the household. You pick the pack you want in sets for adults and for children based on the needs you have or you can create a customized pack. The vitamin packs are sent directly to you every four weeks. With today's Vitafive review, we're unboxing our May 2016 Vitafive vitamin subscription box.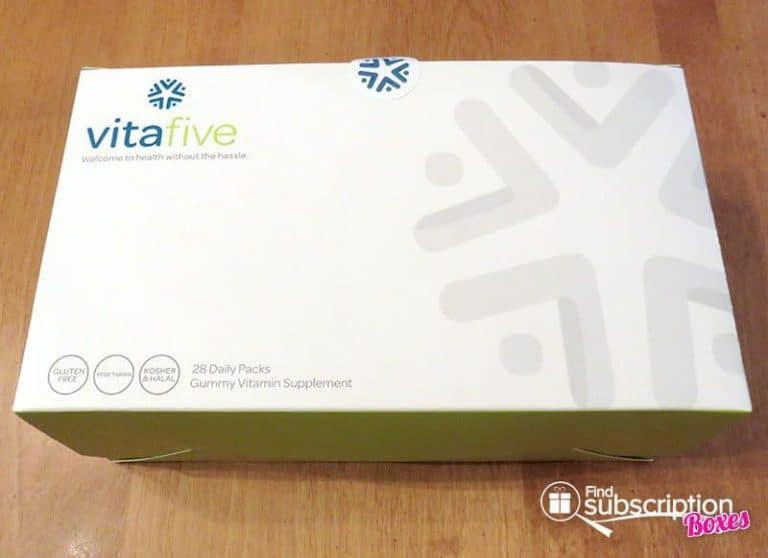 The vitamins are made in California, and are 99% sourced in the USA, third-party tested, allergy-free from the 8 major allergens (milk, eggs, fish, shellfish, tree nuts, peanuts, wheat, and soy), made from pectin so all are vegetarian and most are vegan, most are made from organic ingredients, and they are careful to limit your packs to ensure you not only get your daily limit but prevent you from surpassing your daily limit.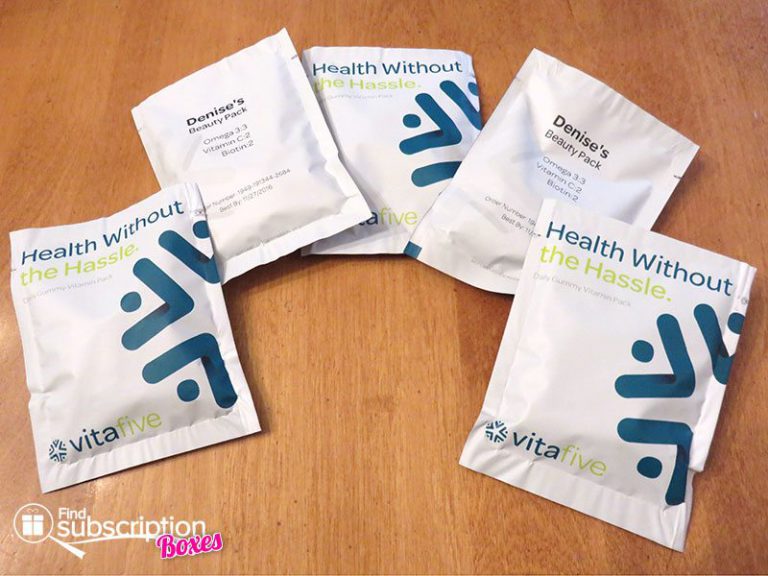 The packs are easy to open and come with a chart to let you know how to identify the vitamins in your pack. There are seven different packs for adults, and three different packs for children to choose from if you're not doing a customized pack. I chose the beauty pack for my month's supply. If you're not sure, you can contact them by phone or chat through the message feature online, and someone can help you decide which set or help you customize a set.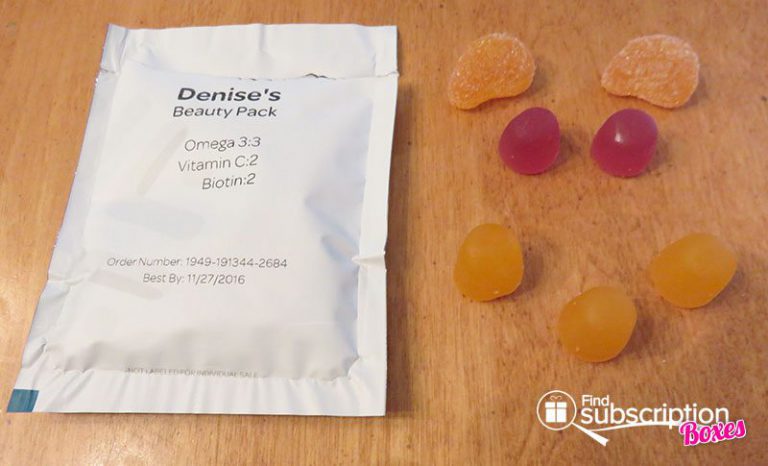 I love the set I chose because it had vitamins I wanted to include in my daily regimen, the pamphlet which comes with the box tells you the supplement facts, percentage of the daily value, color and shape of each vitamin, plus an ingredient list. I love the taste of the vitamins: they have great flavor with no aftertaste, easy to chew, and stay fresh because each day's supply is individually wrapped. Easy to take with you on trips, to the office, or even just to have it ready to go at home. As a parent, I would advise to keep them out of the reach of children.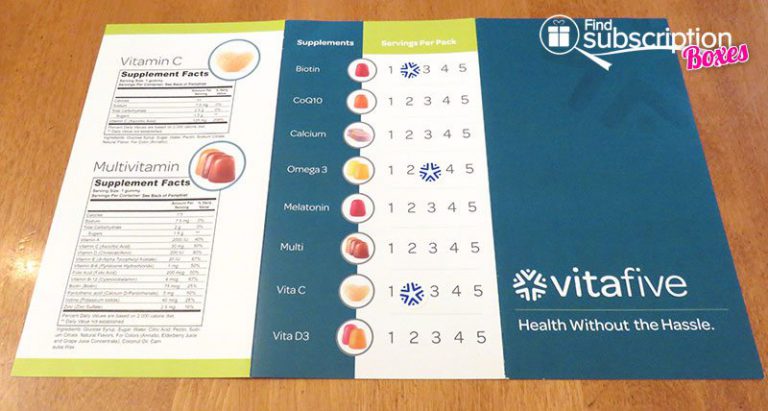 It's easy to select your subscription plan and purchase online; they arrive quickly. If your needs change, go to your account online and decide which pack you need or contact vitafive and they can help. You can even gift subscriptions or send to family members who live at another address such as college students.  The website is user-friendly to navigate and information is easy to find if you have questions about your subscription plan. It's not surprising to know vitafive's motto is "Health without the hassle."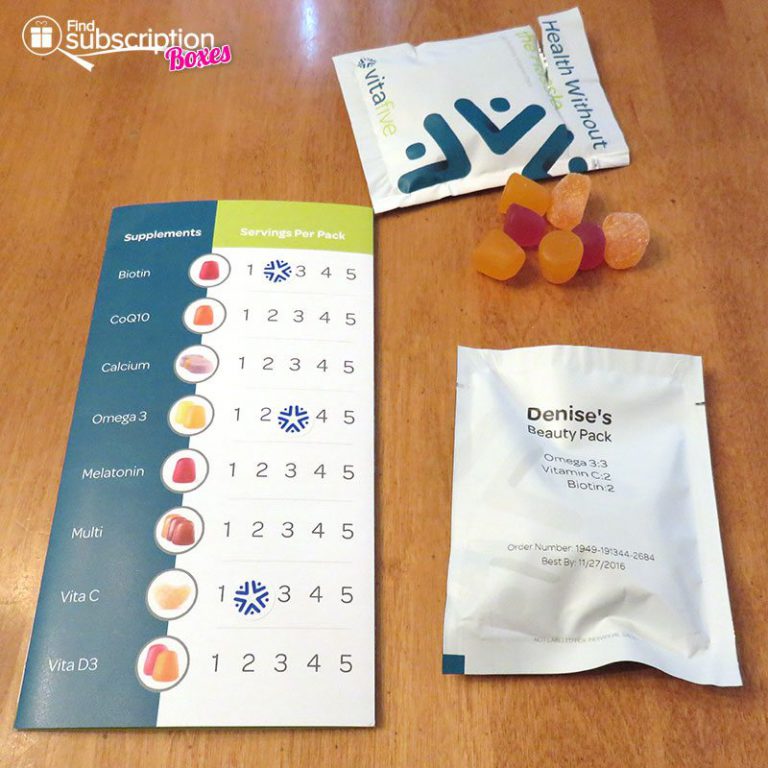 Vitafive Coupon
For a limited time, use Vitafive coupon code fsb30 to save 30% off your 1st Vitafive box.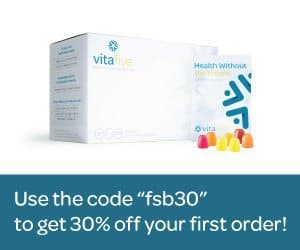 Find Subscription Boxes – Vitafive Giveaway
Enter below for your chance to win a 2 weeks supply of Vitafive Beauty Packs!