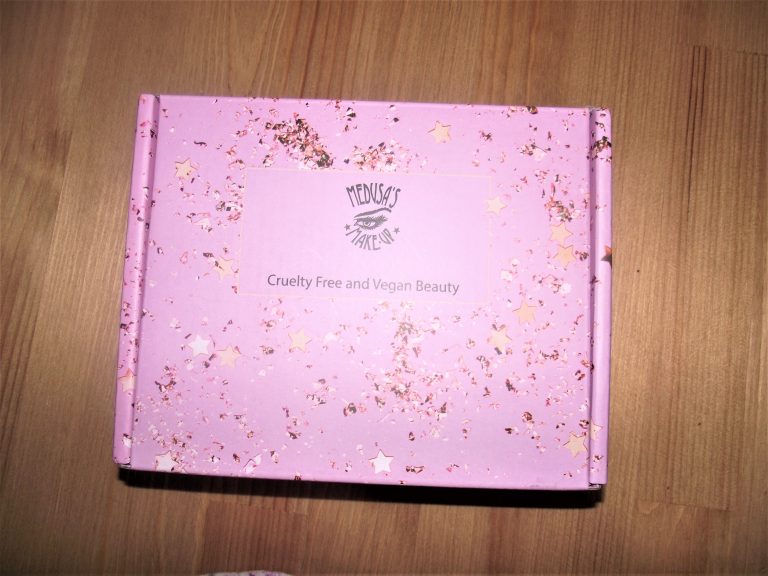 Medusa's Makeup is a beauty subscription box that sends out four pieces of vegan, cruelty makeup each month. They specialize in bold colors, and they have an amazing aesthetic. Their boxes cost $15.95 per month, which is a really great deal for indie and vegan makeup. The boxes typically contain $30 – $40 worth of makeup. Today I am reviewing August's box, which is their birthday box! Medusa's Makeup has been promoting it over the past couple months, and saying it will be their biggest box yet which seems to be their yearly birthday deal.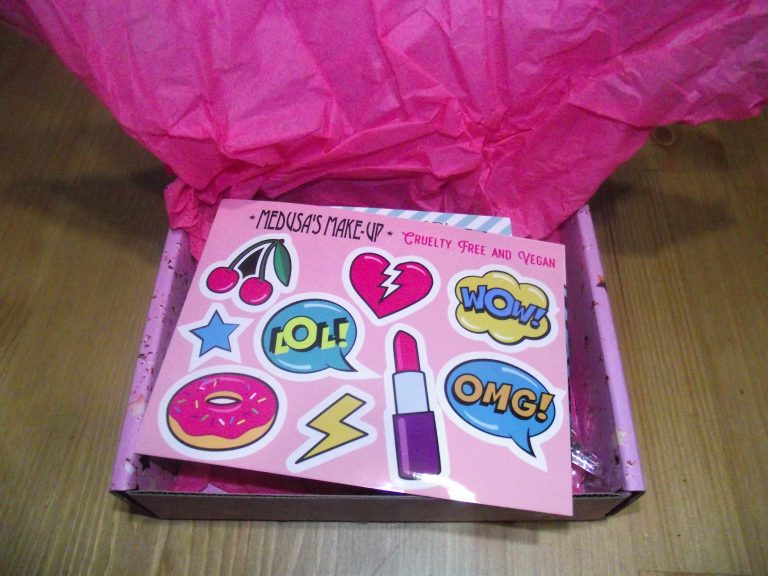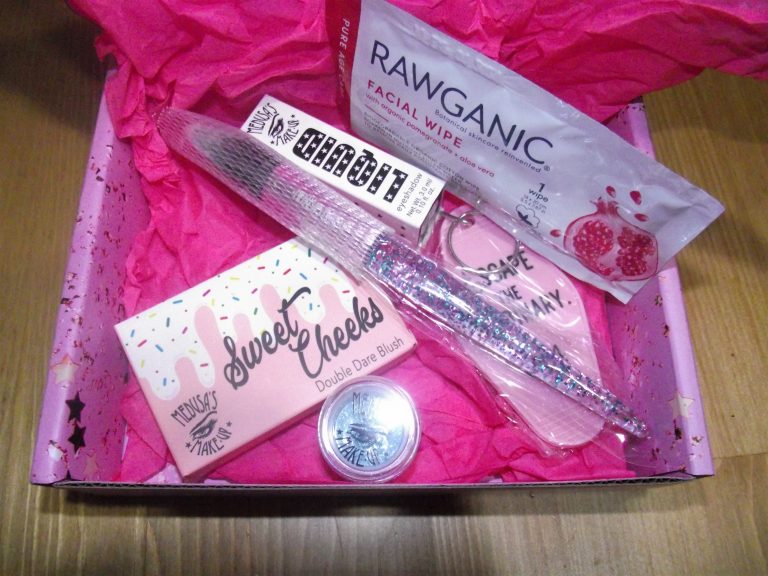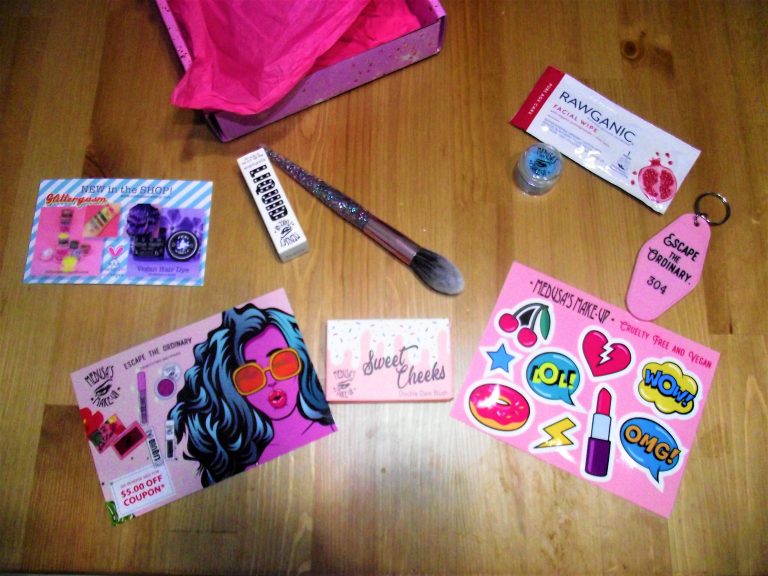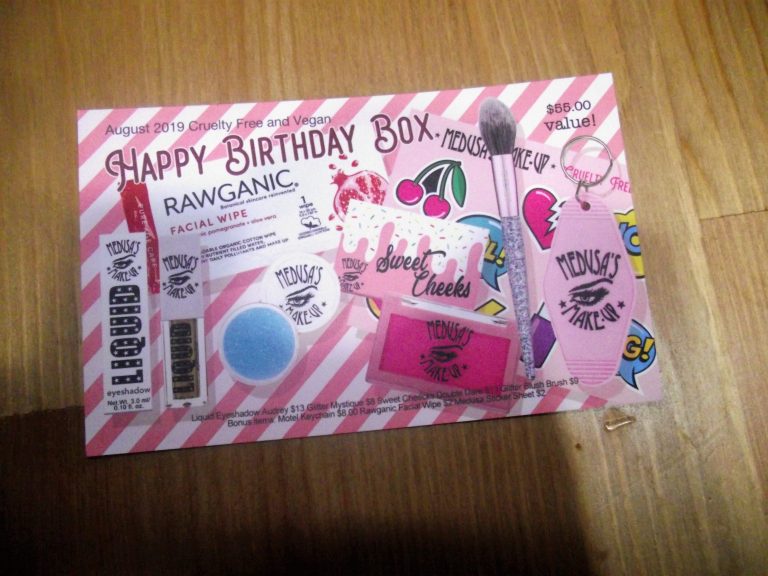 This months box came in an adorable small pink box with the items wrapped in hot pink tissue paper. It was shipped super quickly and arrived in pristine condition. The items inside are definitely awesome and amazing quality. The total value for the box is $55.00 which is outstanding for the box price. I am so happy so far and I have not even gotten into the insides of the box. The first thing you see when you open the tissue is the car detailing what items you received and the value of said items. They also included a coupon for $5 off their online shop!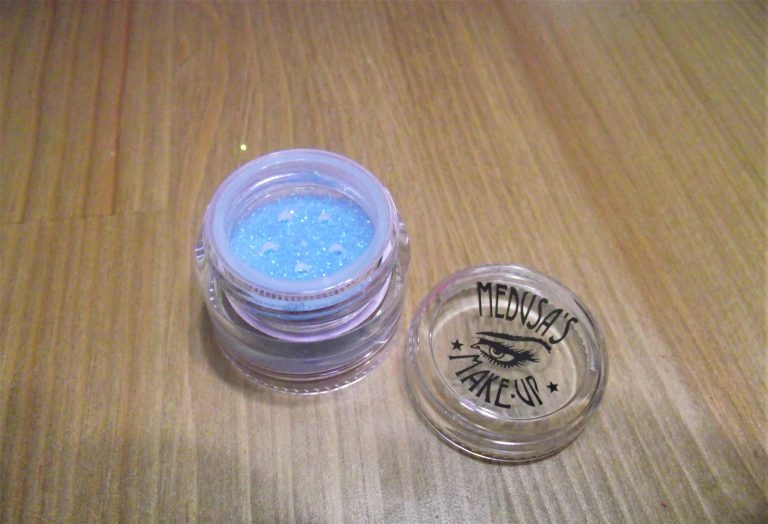 One of the fun makeup items in the box was this shimmery eye glitter. It has flecks of silver mixed in with a gorgeous light blue color. The glitter catches the light in an amazing way and just sparkles. I have never used glitter in my makeup routine but I am so excited to give this a try!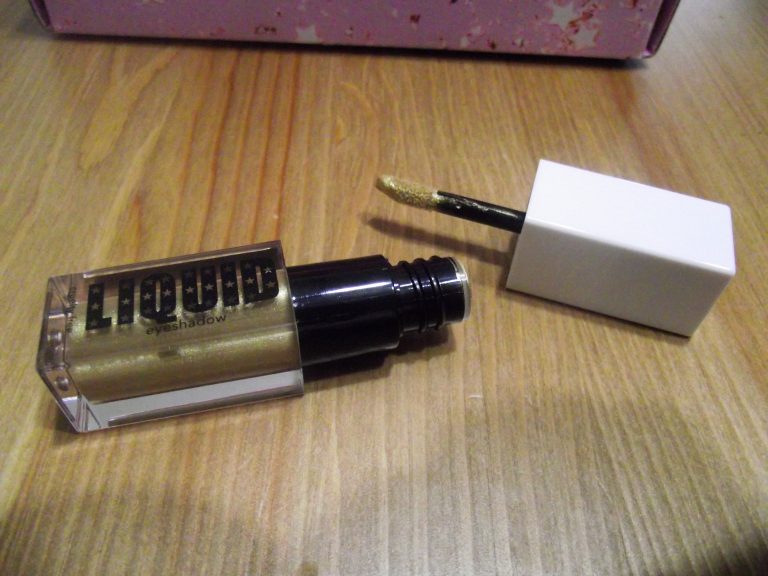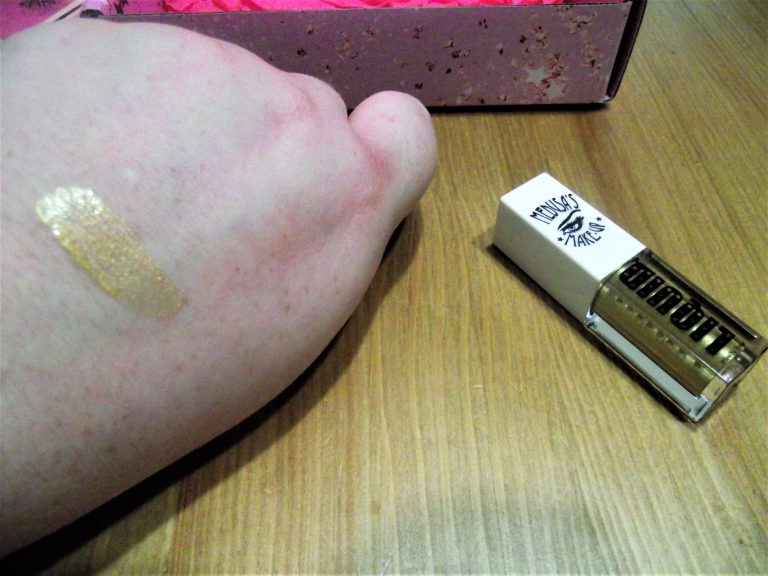 Next up is this gorgeous liquid gold shadow. I love the color and the way it shows up on my skin. It is not greasy and with proper cleaning it comes off easily. It does not have much of a scent or burn my eyes which I find can happen with Some liquid shadows. This truly is the best liquid shadow I have tried. I am so happy to have it in the box.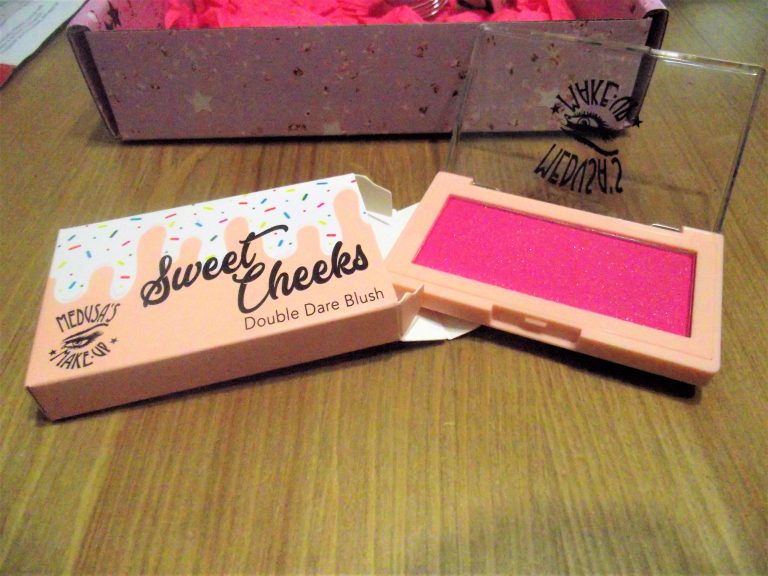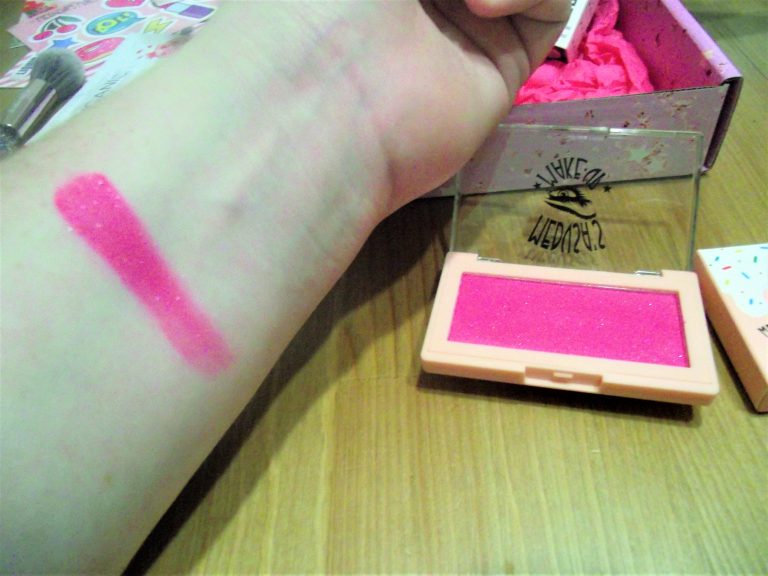 Probably one of my favorite items in the box, this blush is everything. It is vibrant. The pigmentation is incredible. The transfer is minimal. It is easy to clean off. It truly is just an amazing makeup piece. I put this item on right away to try it out and I have used it every day since. This is an item I would buy from their shop by itself.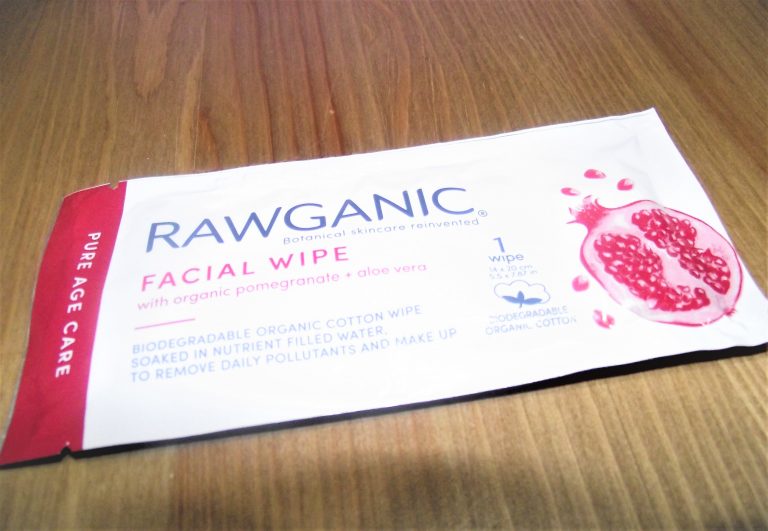 This Makeup wipe is the Epitome of what this box stands for. It is natural, biodegradable and healthy. The scent is a pomegranate and aloe vera mix which smells incredible. It was gentle on my skin and did not leave any residue. I wish that there had been more wipes than just the one. One was not enough for me.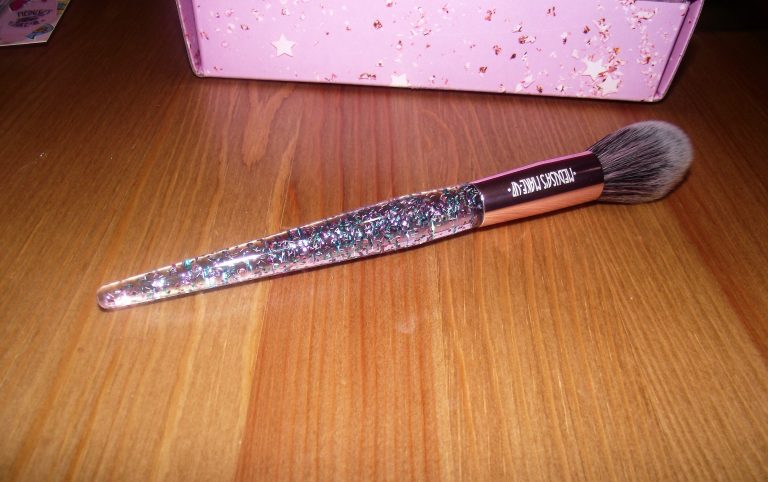 This makeup brush is my absolute favorite thing in the box. Hands down there is nothing I would change about it. It has a super cute design with glitter in the handle. The handle itself is strong and sturdy. The bristles are so incredibly soft  it is so much fun to use. I took it out and just ran my hands along the brush to feel how soft it was. I want a full set like this.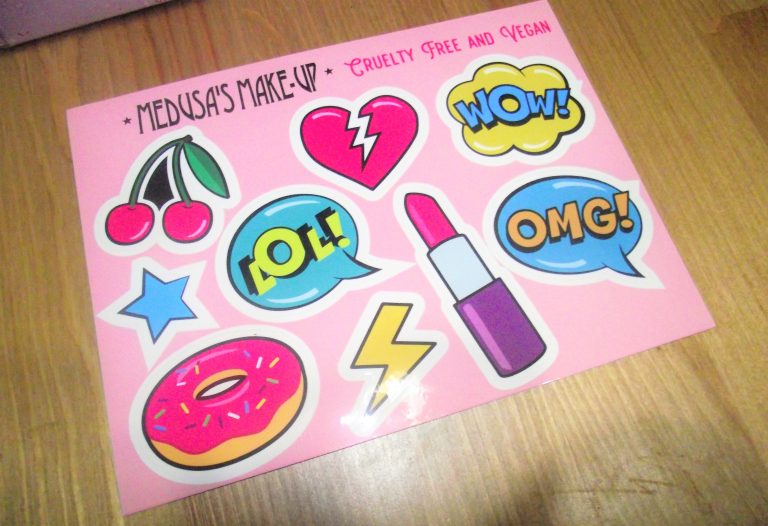 These stickers were part of the birthday surprise. They are colorful, they are fun, and they are cute. I will probably end up giving these to my girls and they will have an absolute blast. I love the theme of the stickers personally.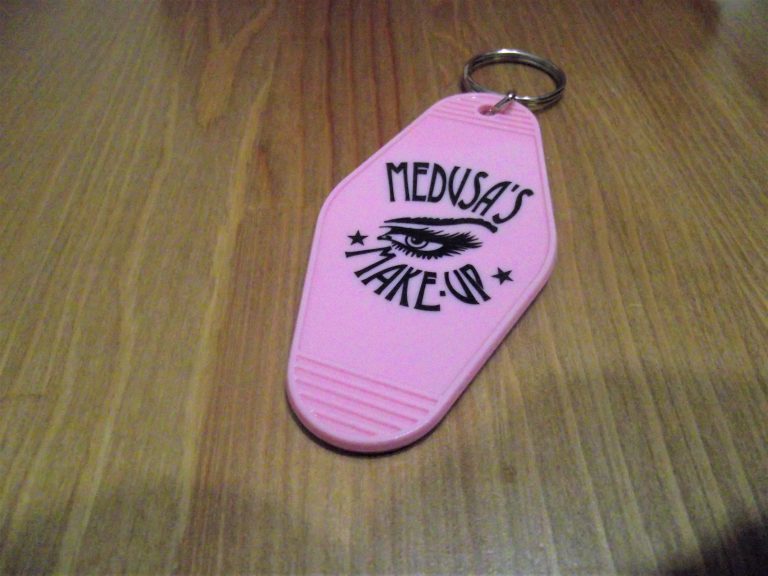 Lastly in the box, was this key chain which was also part of the bigger birthday surprise. It was double sided and a light pink color. It featured a logo on one side and a super cute saying on the other side. Although the size is a bit bigger than my usual key chains, I think it fits in this case. It plays a bit like a room key for an old timey hotel and I love it.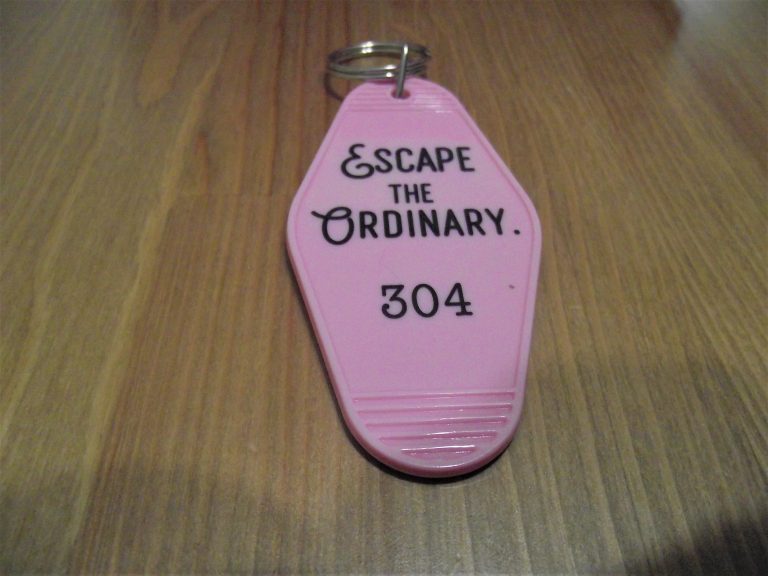 Overall this box was  bigger than usual and a hit with me. I love what I received and I think you will too! If you are interested in subscribing to Medusa's Makeup, click here!