We have a first look at the Nerd Block June 2015 Classic Block theme. Every month, Nerd Block delivers a subscription box for nerds, featuring an exclusive t-shirt and nerd-approved collectibles.
The June 2015 Nerd Block theme is British Invasion!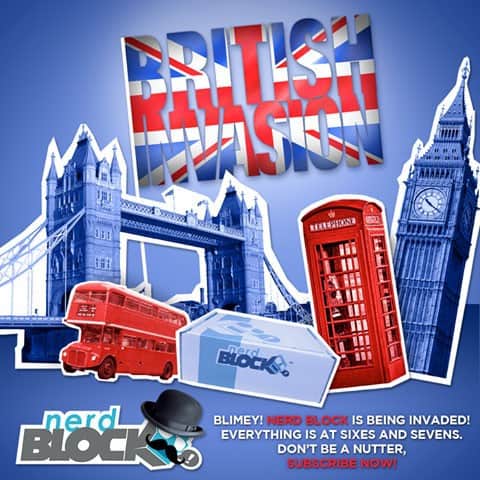 The British are coming! The British are coming! No need to panic, that's just the theme of our June Nerd Blocks! We're under a British Invasion!
We're thinking that this month's block could feature items from Dr. Who and possibly even a 007 item.
What do you think could be in the June Nerd Block Classic Block?
Nerd Block Coupon Code
New Nerd Block Classic subscribers can use Nerd Block coupon code DALEK to save 10% off the 1st month of new monthly Nerd Block subscriptions. Subscribe for multiple month and get up to a 25%  – no code required!