Treat yourself to radiant skin with the new Vegan Cuts Facial Care Box. The limited edition Vegan Cuts Facial Care box features essential face oils, a kale and spirulina mask, exfoliators, moisturizers, toner, and more.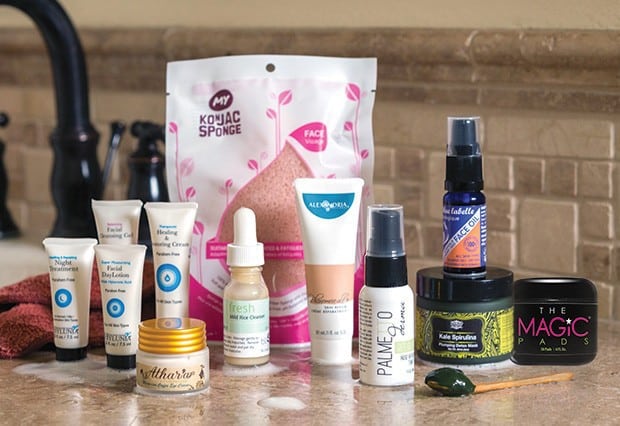 The Vegan Cuts Facial Care Box has a $170 retail value and is on sale for just $45 + FREE shipping in the US. The Vegan Cuts Facial Care Box features 8+ products including:
Blue Labelle Moringa & Raspberry Seed Face Oil – 10 mL
My Konjac Sponge – .1 oz
Lovinah Kale and Spirulina Mask – 2 oz
Palmetto Derma Get Glowing! Rose Refreshing Toner – 1 oz
The Magic Pads – 4 fl oz
Alexandria Professional Phenomen-all Skin Repair – 1 oz
Blissoma Fresh Mild Rice Facial Cleanser – .5 oz
Hylunia Organza bag with 4 samples: Facial Cleansing Lotion, Facial Day Lotion, Healing & Restoring Cream and Nightly Renewal Serum – 1.5 oz
And more sample size surprises!
The first batch of Vegan Cuts Facial Care boxes start shipping the week of June 29, 2015. Order your Vegan Cuts Facial Care!
Which Vegan Cuts Facial Care product are you most excited to try?