The BlockheadBox by Fight4Them delivers a monthly subscription box filled with dog goodies for Bully Breeds, Heavy Chewers, and your favorite Blockhead Dog. Each Blockhead box includes a selection of durable dog chews and toys, and high quality treats, as well as something for dog-loving owners. Blockhead Box also supports charities, rescues and humane law enforcement to combat animal cruelty and dog fighting by donating a portion of their proceeds from each box. With today's Blockhead Box review, we're unboxing the November 2016 Blockhead Box.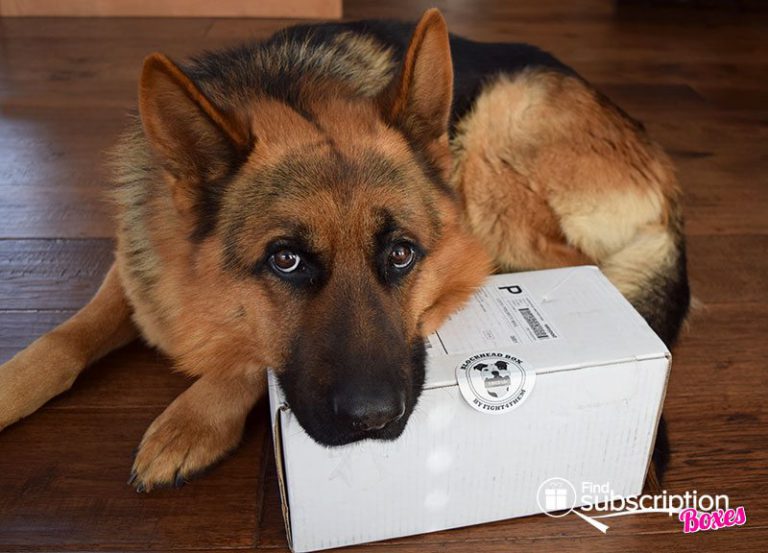 Here's a first look inside our November 2016 Blockhead Box.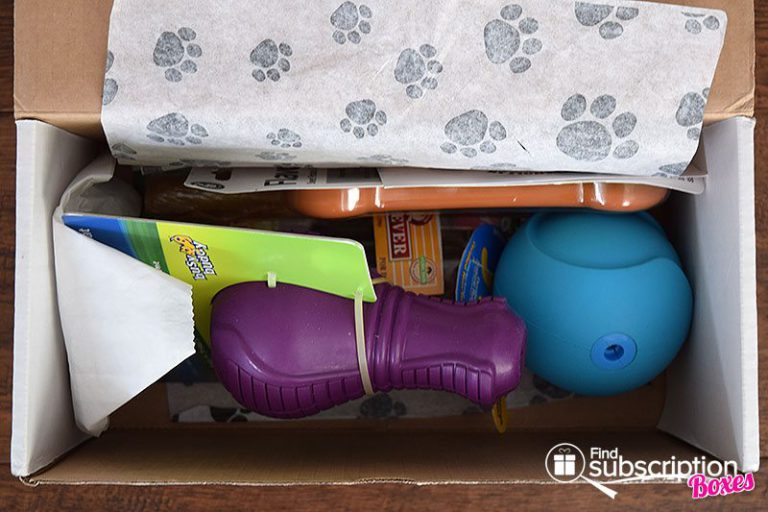 Inside the November 2016 Blockhead Box
There were 6 dog products in the November Blockhead Box.

Flavorit Sweet Potato Nylon Dog Chew
Nylabone Natural Edibles Occupy! Chew
PetSafe Squeak 'n Treat Booya Dog Toy
jw iSqueak Bouncin Baseball
Smokehouse Pet Products Retriever Dog Chew
Turkey Dog Biscuit
November 2016 Blockhead Box Review Wrap-Up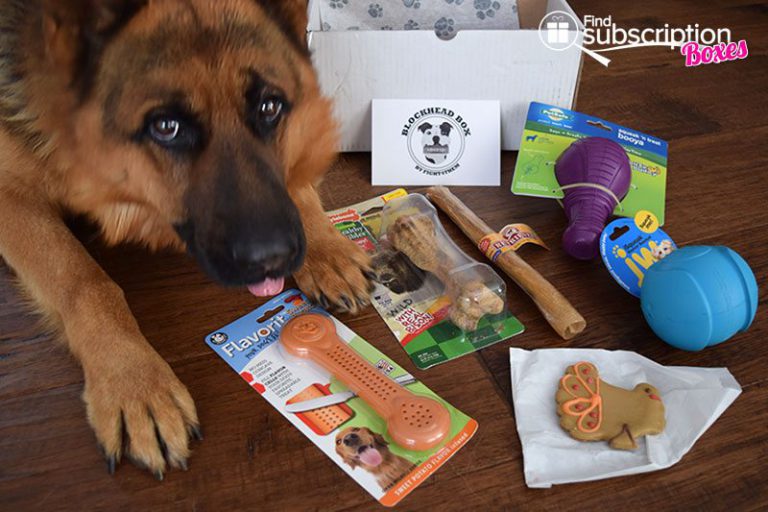 November's Blockhead Box was another winning dog box. Judah loved the delicious treats and squeaky dog toys. The first dog treat he went for was the turkey shaped dog biscuit. After trying to lick the frosting off, he picked up the treat and walked away to eat it. (He didn't want to share.)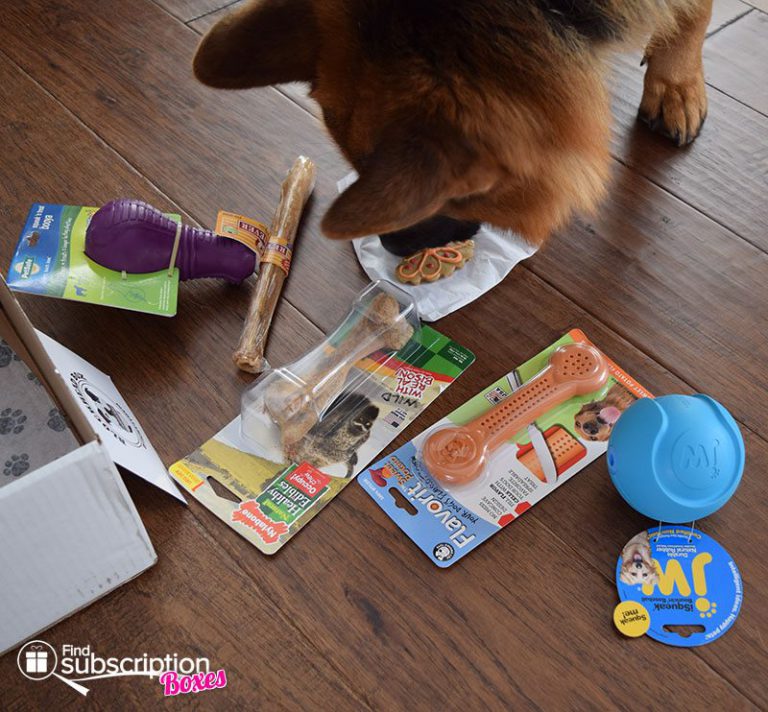 After finishing the biscuit, Judah couldn't wait to eat the Retriever chew. It's made of roasted pork skin and is 100% natural. He started trying to eat it before we got the plastic off and devoured it quickly.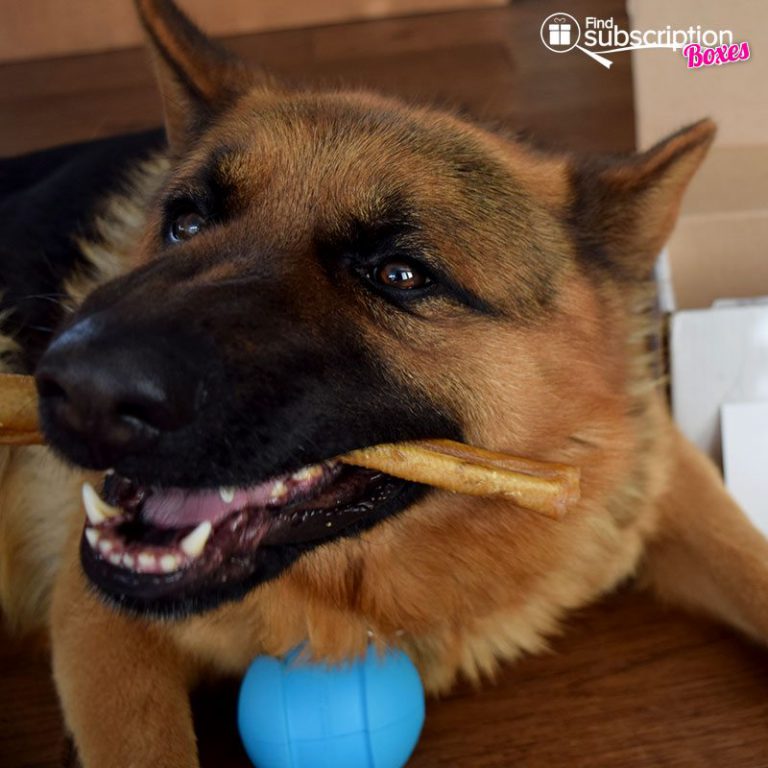 The next treat Judah wanted to eat was the Nylabone Natural Healthy Edibles chew. Made with real bison, this large chew is ideal for dogs over 50lbs. At first, he tried to "bury" it for later in the dog bed, but then changed his mind and decided to eat it immediately.
The Flavorit dog chew is a great no-mess treat. Also for dogs over 50 lbs, this 100% nylon chew has small holes on the front and back. You smear your dog's favorite treat – like peanut butter or cheese – along the chew so it fills each of the small holes. It's dishwasher safe so you can wash it between uses.
The squeaky baseball is a perfect for games of fetch or just to let the dog chew on. It's made of a soft, natural (and non-toxic) rubber. A gentle squeeze or chew makes it squeak to keep the dog's interest. The large size makes it ideal for larger dogs.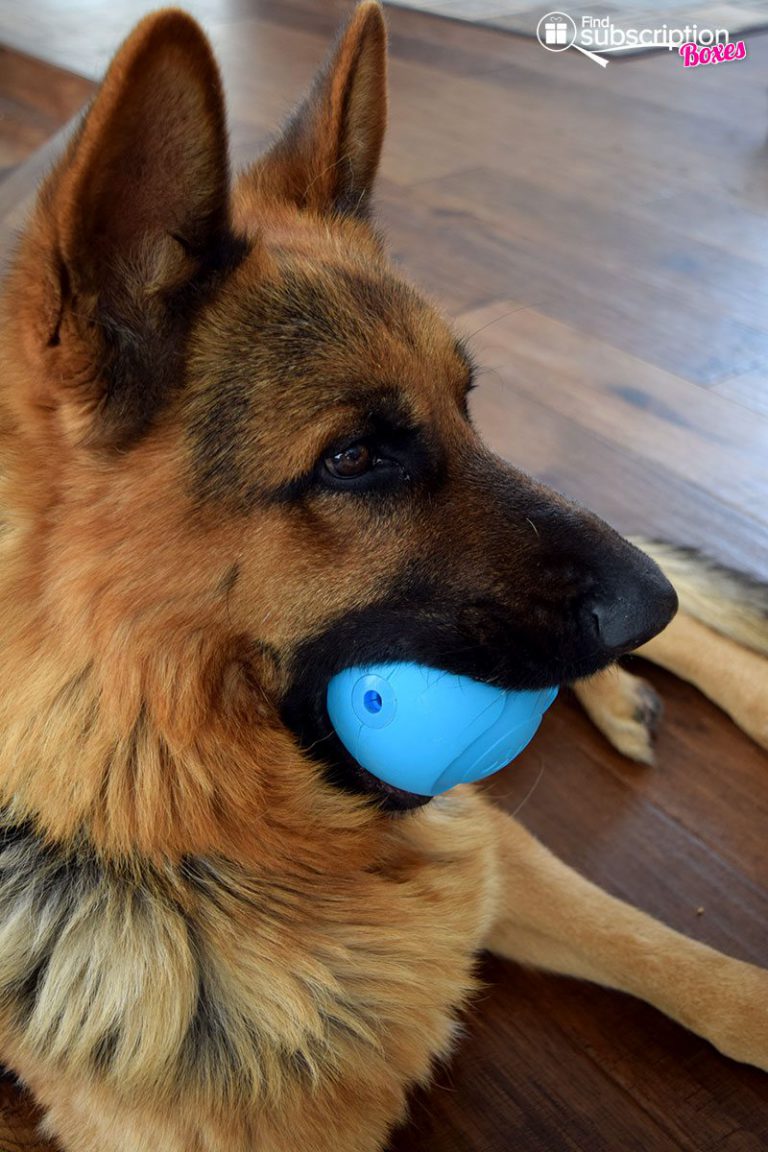 Finally, we have the squeak 'n treat dog toy. This toy has a squeaker on one side and a patented treat dispenser on the other. Fill one side with dog treats that gradually dispense for longer entertainment. You customize the dispenser for your dog's favorite treats.
Which was your dog's favorite November Blockhead Box dog item?
Blockhead Box Coupon
For a limited time, use Blockhead Box coupon code FIRSTBOX20 to save 20% off your 1st month of Blockhead Box! If you're one of the 1st 100 subscribers, you can save 10% off your subscription for life with code FOUNDER10.