Kitchen Table Passport is a monthly subscription box for the adventurous to "eat and explore the world" from one's own kitchen. Each box contains mementos, Discovery Cards, and a Taste Package. There are several subscription plans to choose from, and there's even a gift option. It's a great way to learn about a new country and taste food from the featured country you can make yourself. With today's Kitchen Table Passport review, we're unboxing the November 2016 Kitchen Table Passport box.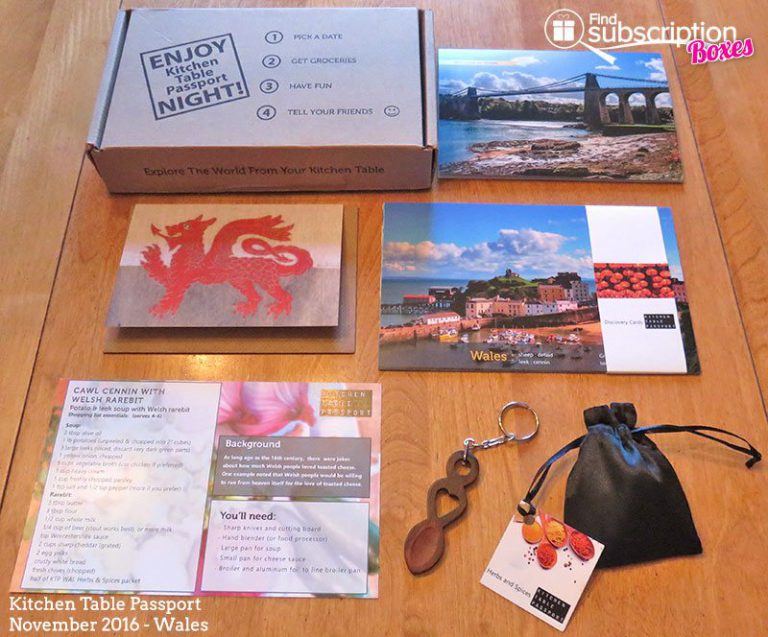 The November 2016 Kitchen Table Passport takes us to Wales. Our Welcome Note told us Murray had visited Wales many times. It gave us a quick view of our dish: Leek and Potato Soup, Cawl Cennin, with Welsh Rarebit, fast facts, a little bit about Welsh cuisine, and an explanation of this month's mementos: a card with the Welsh flag and a miniature Lovespoon on a key chain.
The Flag of Wales features the famous Red Dragon. In historical lore, the Red Dragon was thought to belong to Cadwaladr, King of Gwynedd. It is a popular symbol in Wales. The Lovespoon was historically carved with intent as a romantic gift and is usually bearing a heart. As always, it includes the QR code for the playlist, the set of Discovery Cards with a wealth of information in great detail as a mini encyclopedia of the land's culture, geography, celebrations, food, industry, traditions… The Taste Package contains the recipe for Cawl Cennin with Welsh Rarebit, seasonings, and list of ingredients, plus serving suggestions.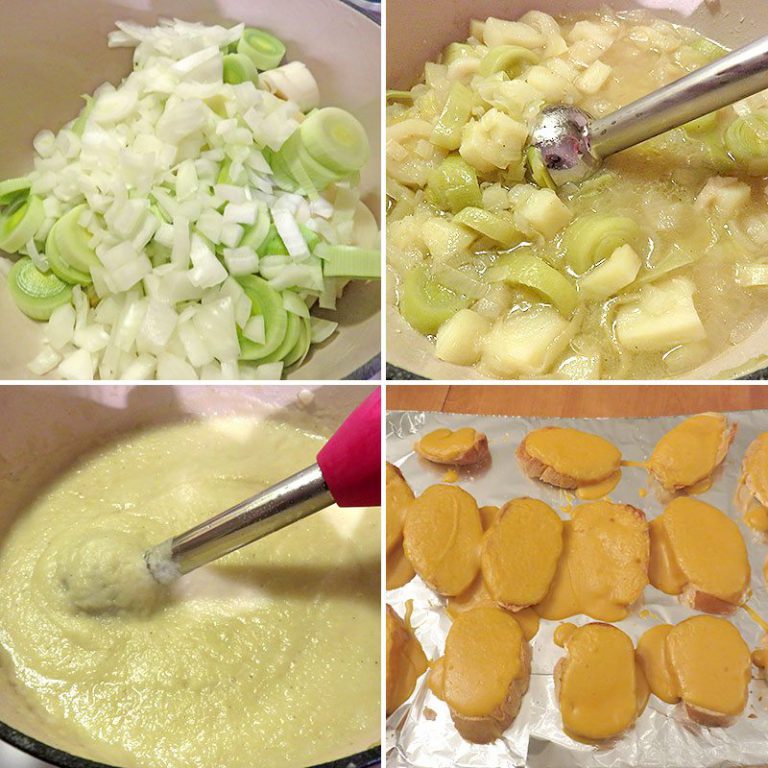 Cawl Cennin is a rich Leek and Potato soup accompanied by Welsh Rarebit, a toasted cheese on bread. The meal was very easy to make with ingredients found in most pantries. The cheese sauce for the Welsh Rarebit did call for beer, but one could easily substitute milk or broth. We used beer for the rich flavor imparted into the sauce. It's easy to make the soup with an immersion blender, but if you don't have one, a heavy duty blender or food processor will do. Be careful since the soup will be very hot when it needs to be blended. The meal is great comfort food on the chilly nights of Autumn or Winter.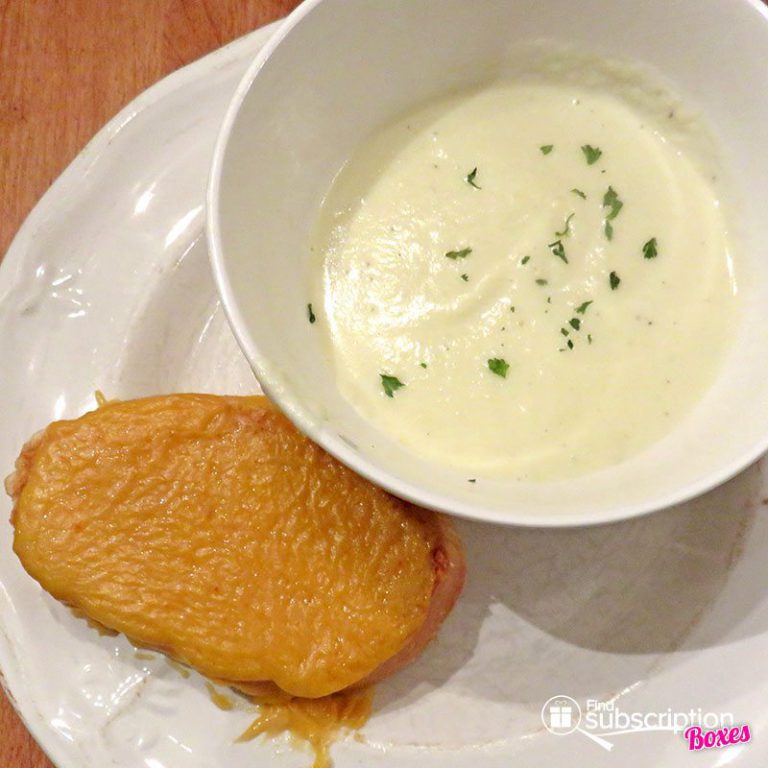 A simple but hardy meal, the entire family enjoyed the Cawl Cennin and Welsh Rarebit. We loved learning about Wales through the Discovery Cards during dinner. It's always fun to visit another land through the culture of cuisine. Examining and discussing the mementos and knowledge learned over a meal is a nice family time experience. It's also a great way to explore a new location through your taste buds.
Kitchen Table Passport $10 Free Gift Card
For a limited time, get a FREE $10 Gift Card to spend at Kitchen Table Passport. Just click here and provide your info to get your free $10 Kitchen Table Passport gift card.