Loot Gaming is a monthly subscription box for video game fans from Loot Crate. Each Loot Gaming crate feature $60+ worth of epic collectibles, figures, apparel, accessories and more from the biggest and best video game franchises. With today's Loot Gaming review we're unboxing the November 2016 Loot Gaming crate. The November Loot Gaming theme was MYTHIC.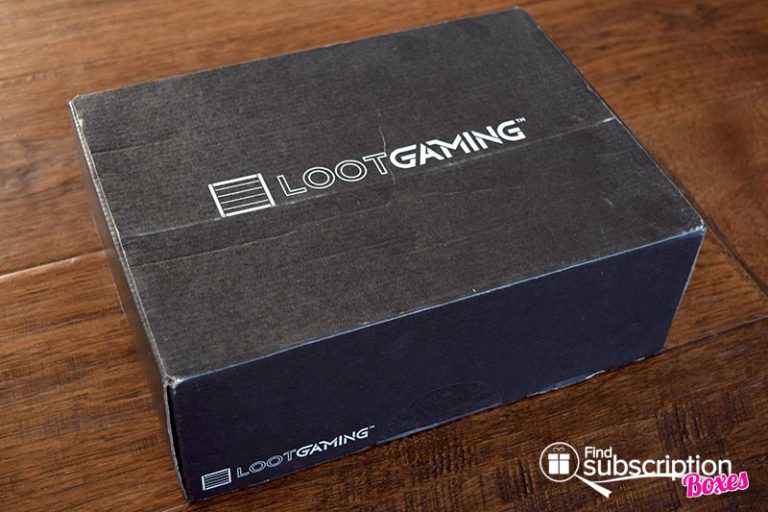 Loot Crate included a large poster that represents the Mythic theme. Descriptions of each month's gamer collectibles were on the back of the poster.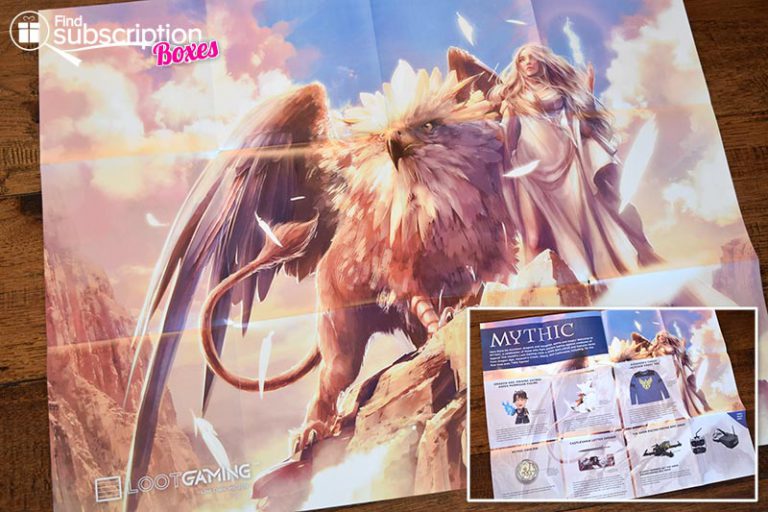 Here's a first look inside our November 2016 Loot Gaming Mythic crate.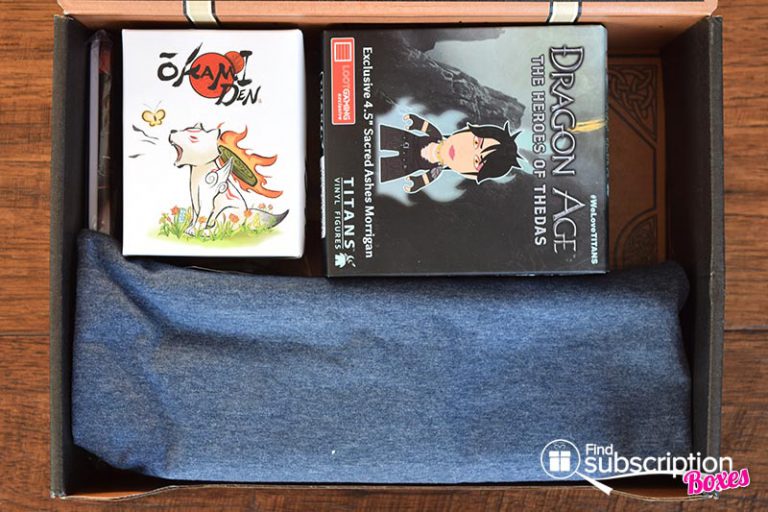 Inside the November 2016 Loot Gaming Mythic Crate
There were 5 video game items in the November Mythic Loot Gaming subscription box.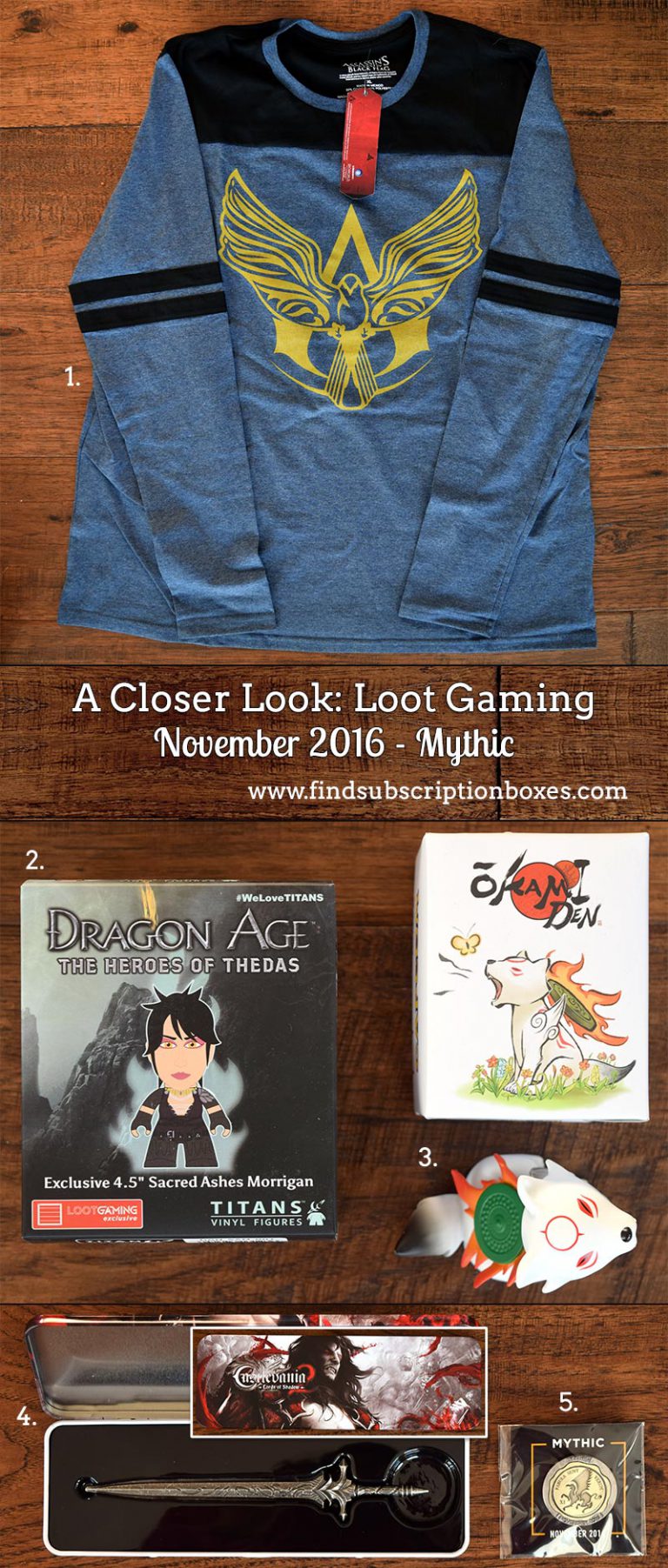 EXCLUSIVE Assassin's Creed Jackdaw Crest Tee
Featuring Jackdaw's crest, stay stylish with this exclusive Assassin's Creed long-sleeve tee.
EXCLUSIVE Dragon Age: Origins Sacred Ashes Morrigan Figure
This exclusive figure features Morrigan wearing her outfit from the Dragon Age: Origins Sacred Ashes trailer.
EXCLUSIVE Okamiden Figure
Chibiterasu, Ammy's puppy, is the protagoniest of Okami's sequel: Okamiden.
EXCLUSIVE Castlevania Letter Opener
Use this Void Sword replica to open letters and keep it safe in the detailed art tin.
EXCLUSIVE Mythic Coin Pin
This golden coin pin features a majestic griffin and says "Fabula Sunt Verum".
November 2016 Loot Gaming Box Review Wrap-Up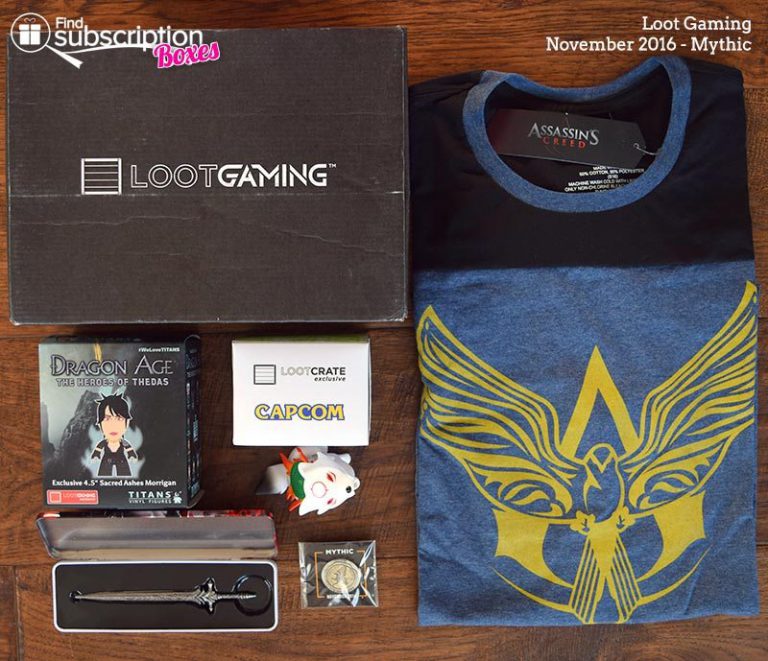 For the first time, Loot Gaming had TWO figures. From Dragon Age, Morrigan is a Witch of the Wilds and a powerful mage. This figure shows Morrigan getting ready to cast a spell. The next figure was a cute Chibiterasu from Okamiden. The figure of the tiny, celestial wolf puppy had a Divine Instrument floating above his back. His tail is shaped like a calligraphy brush, in style with the calligraphy gameplay mechanic unique to the game.
With Winter weather, the Assassin's Creed shirt is great to stay warm and geek chic. The crest is from the Jackdaw, Edward Kenway's pirate ship in Assassin's Creed IV: Black Flag, over the crest of the Assassins.
Finally, the Castlevania letter opener is the coolest way to open letters. The replica Void Sword is detailed from hilt to blade. Keep it in the tin so you don't accidentally misplace it.
What was your favorite geek item from the November Mythic Loot Gaming crate?
Loot Gaming Coupon Code
Use Loot Gaming coupon code SAVE3 for $3 off any new Loot Gaming subscription or save 15% with code MAD15. Join today!