The Trendy Box is a great subscription box for jewelry lovers. Every month, subscribers receive a jewelry monthly subscription box featuring 2-4 trendy jewelry and fashion accessories. With today's The Trendy Box review, we're unboxing the November 2016 The Trendy Box. The November The Trendy Box theme was Fall Elegance and featured a collection of warm fall accessories.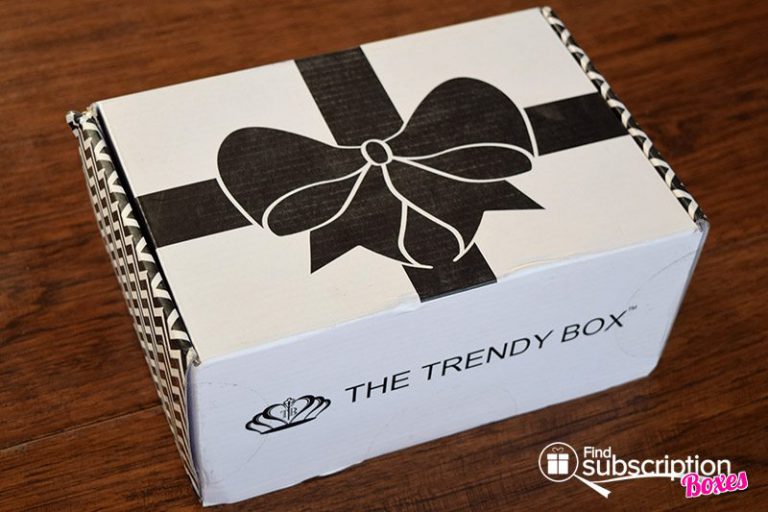 Each The Trendy Box monthly jewelry box includes a card the describes the jewelry and accessories in that month's box. It also lists the MSRP for each jewelry item.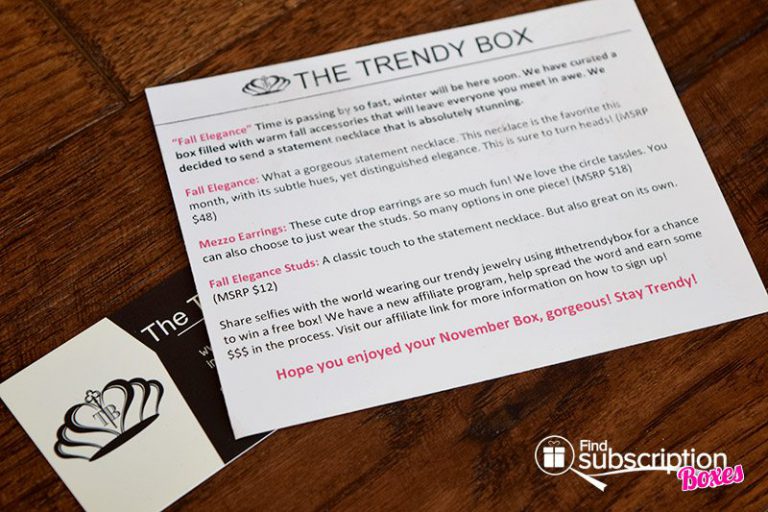 Here's a first look inside our The Trendy Box November jewelry subscription box.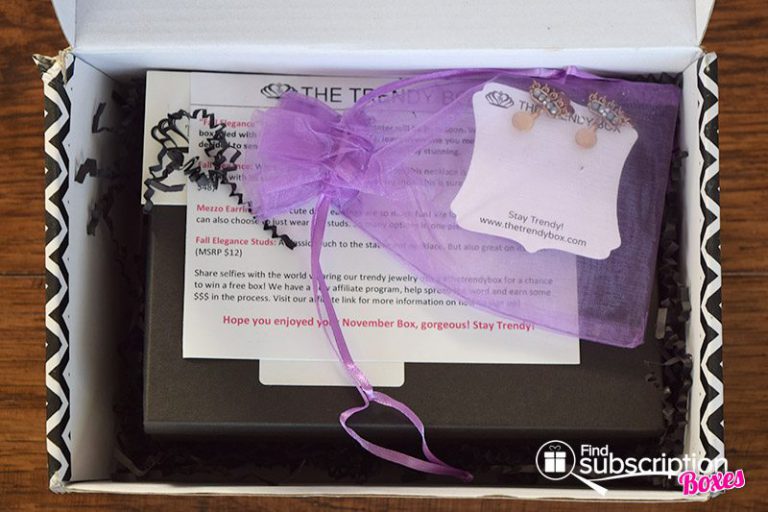 Inside the November 2016 The Trendy Box
There were 3 jewelry items in our November The Trendy Box.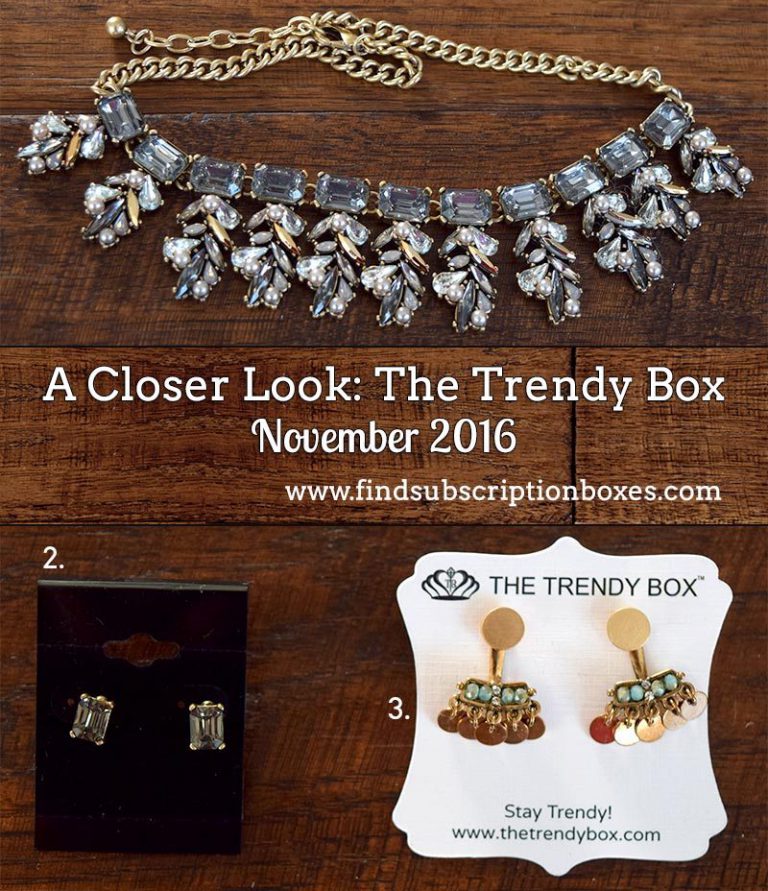 Fall Elegance, $48 MSRP
This gorgeous statement necklace has subtle hues and distinguished elegance.
Fall Elegance Studs, $12 MSRP
These studs add a classic touch to the statement necklace and are also great alone.
Mezzo Earrings, $18 MSRP
These cute drop earrings have fun circle tassels that can also be removed.
November 2016 The Trendy Box Review Wrap-Up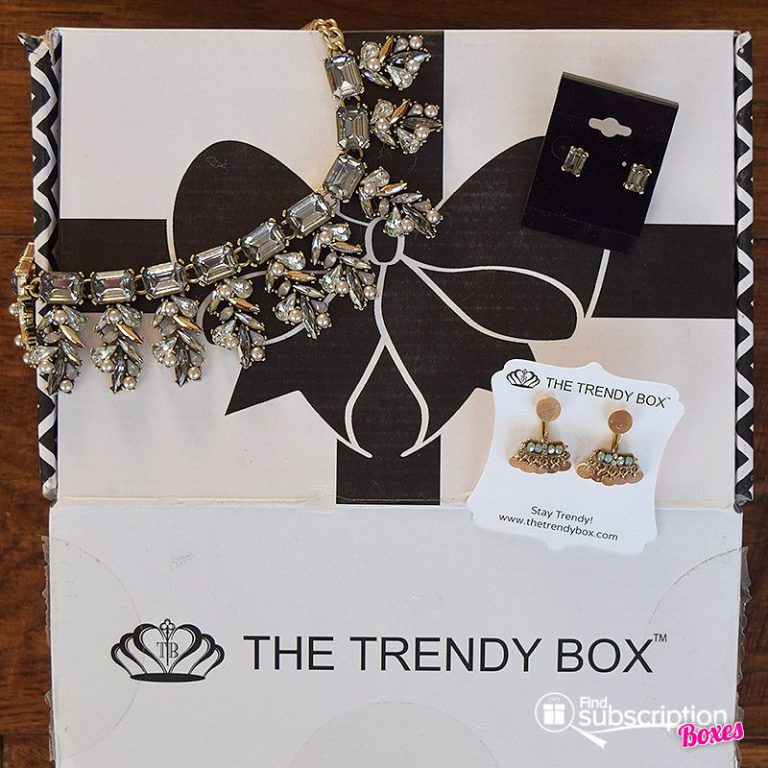 November's The Trendy Box delivered great jewelry pieces for both subtle and statement looks. The Fall Elegance necklace is one of those showstopper necklaces, complete with lots of sparkles and elegant crystal leaves hanging down. It's a lovely blue-gray shade. To pair with the necklace, or to just dress up a daytime look, the Fall Elegance Studs have a smaller, light gray version of the larger stones in the necklace.
The third jewelry piece was the tasseled Mezzo Earrings. We love that this really 2 pairs of earrings in 1. You can remove the tassels and turn these into simple gold studs. The total MSRP value of the November 2016 The Trendy Box was $78!
What did you think about your November The Trendy Box jewelry?