Formerly Loot Crate Level Up, Loot Wear by Loot Crate delivers a monthly package of geek clothing and accessories. There are 5 Loot Wear subscriptions to choose from: Loot Socks, Loot Tees, Loot Wearable, Loot for Her, and Underwear. With today's Loot Crate Loot Wear review, we're unboxing the October 2016 Loot Wear geek fashion subscription boxes. The Loot Wear October 2016 theme was HORROR.
Loot Wear provides a product card describing each of the geek fashion and apparel items in your monthly delivery.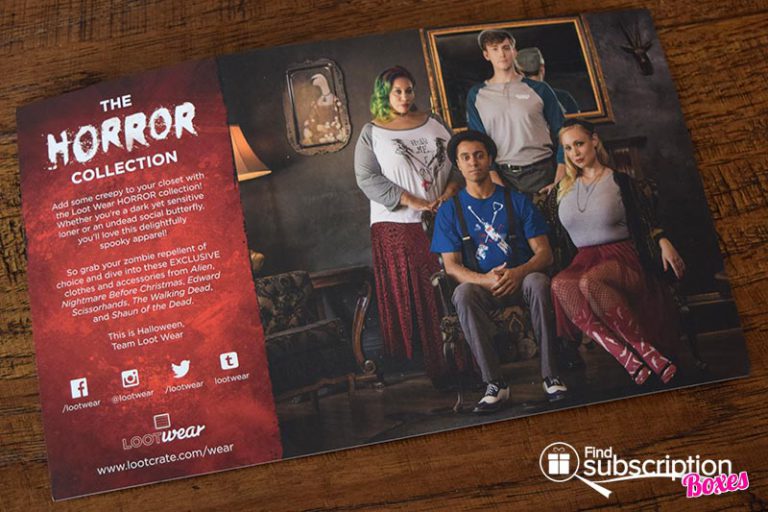 Inside the October 2016 Loot Wear Collection
The October Loot Wearable item was a long-sleeve Alien shirt. This gray shirt with teal blue sleeves has the Weyland Yutani Corporation logo on the front and USCS Nostromo 1809246 emblem on the right sleeve.
Next is the October Horror-themed Loot for Her apparel item – an Edward Scissorhands Raglan shirt. Edward Scissorhands's super sharp fingers and his famous line "Hold me… I can't" are printed on the front.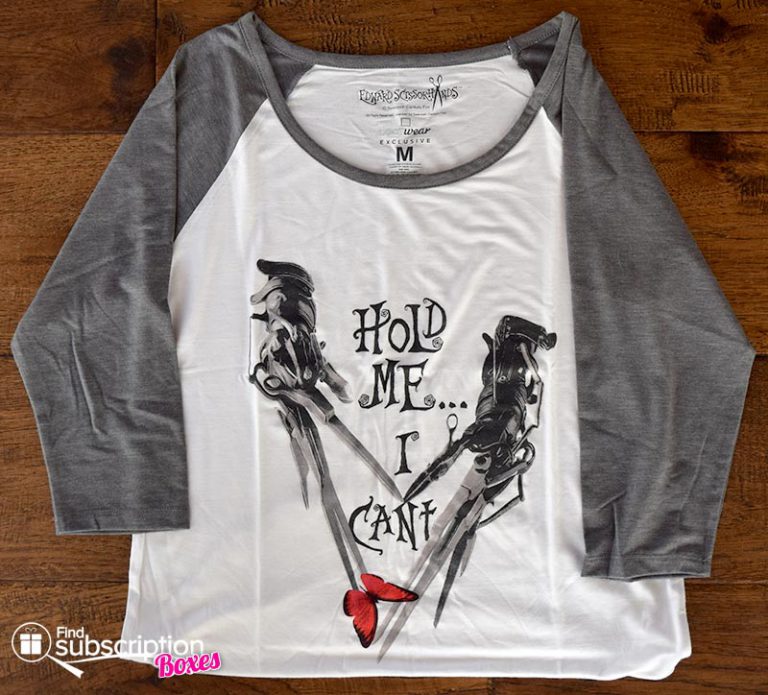 October's Loot Tee shirt features Shaun of the Dead. In Shaun of the Dead, Shaun must survive a zombie apocolypse while trying to rescue his girlfriend, mother and stepfather. This shirt features two of his weapons of choice – a shovel and cricket bat.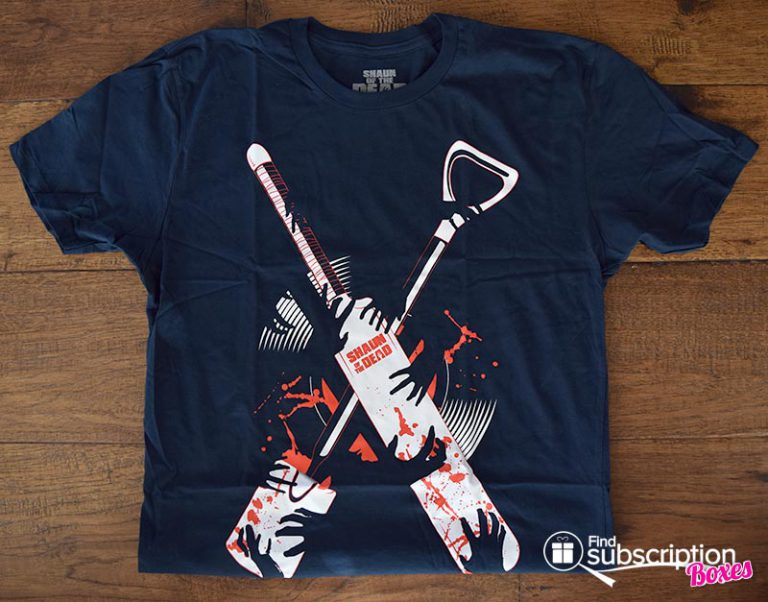 October's Horror Loot Socks were from Nightmare Before Christmas and The Walking Dead. The Nightmare Before Christmas socks feature Hack Skellington holding his heart and a spooky Oogie Boogie in the background. The Walking Dead maroon-colored socks have a pattern of white zombie-fighting weapons including Daryl's crossbow, Michonne's ninja sword, and Rick's pistol.
Also from The Walking Dead was Loot Undie's The Walking Dead Boxer Briefs. The boxers have the same pattern as the socks and are made of super-soft material.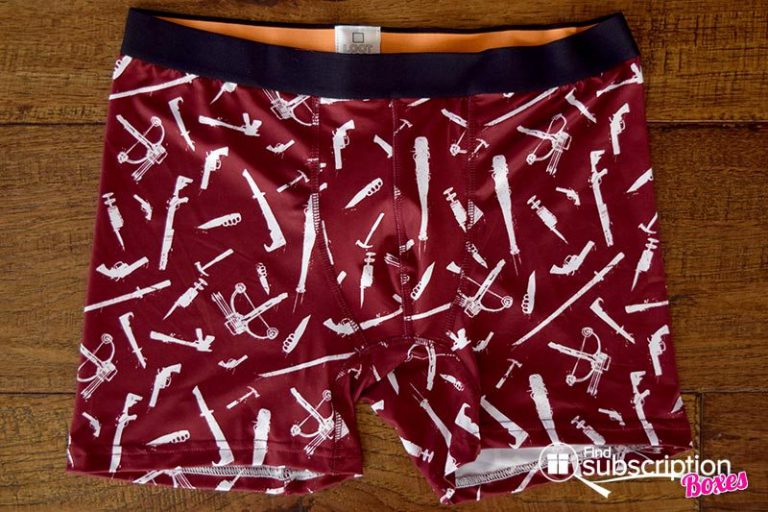 What was your favorite October 2016 Loot Wear apparel item?
Loot Wear Coupon Code
Use Loot Wear coupon code SAVE3 to save $3 off any new Loot Wear subscription. Join today!