Nerd Block Jr. is a monthly subscription box of toys for the Nerd. It's curated by guests and celebrities, sometimes includes autographed items, has exclusive and collectible merchandise, and all are from your favorite name brands. You select the theme which best fits your personality. From there, their experts cull from all over to fill your Block (box) with surprise items to fit your choice of theme. Now, a ShirtPunch! t-shirt is included with each shipment. With today's Nerd Block Jr. review, we're unboxing the October 2016 Nerd Block Jr. for Boys box.
Inside the October 2016 Nerd Block Jr. for Boys Box
The October 2016 Nerd Block Jr box contained 7 items from multiple pop culture favorites. Plus, there's a bonus ShirtPunch! credit, and a card with a sneak peek into next month's subscription. As always, collector's items are sealed, giving the subscriber the option to open and play with the items or saving them for a collection. There are no duplicate brands in this shipment. The items for the October Nerd Block Jr box are: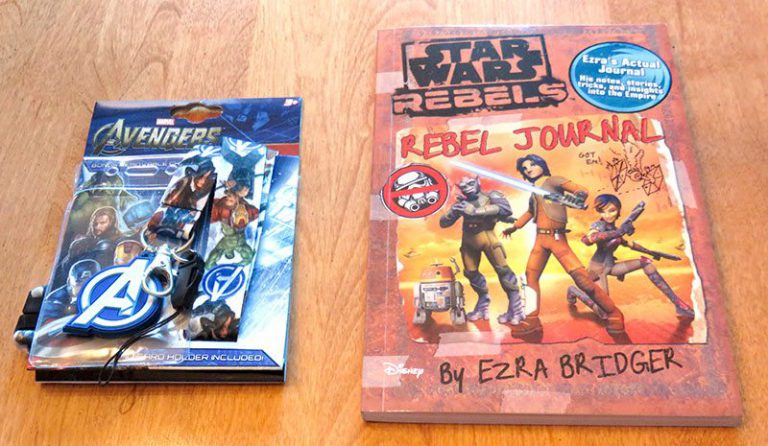 1. The Avengers or Spider-Man Lanyard with ID Card Holder and bonus Removable charm.
2. Star Wars Rebels Journal based on the character Ezra Bridger. It's formatted with "handwritten" entries, scrapbook type items taped in, and blank pages for the reader to add information.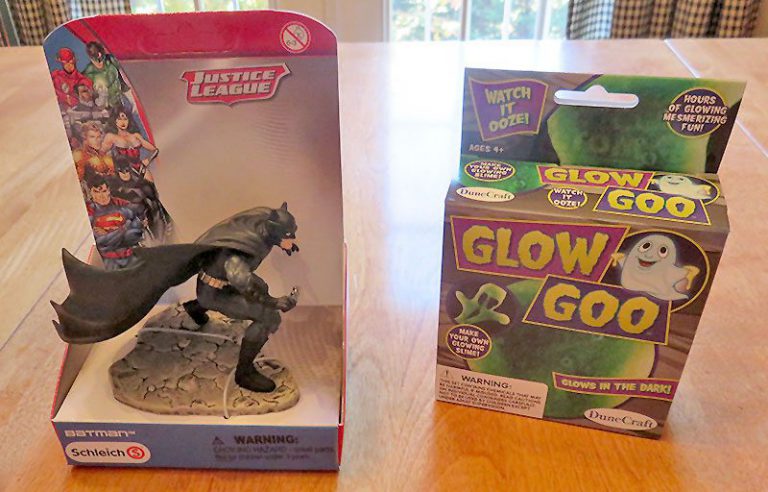 3. DC Superhero Figurine from the Justice League; made by Schleich. Received one of five different characters featured.
4. Glow Goo, a glow in the dark slime kit to make your own slime from DuneCraft. It's reminiscent of the slime in a feature film. Contains everything you need to make it with adult supervision.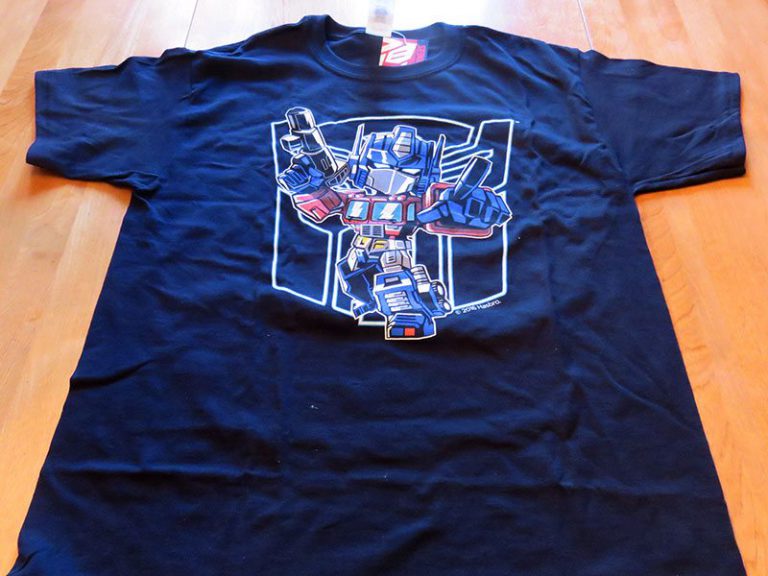 5. Transformers ShirtPunch! T-shirt: Transformers logo and Optimus Prime on a high quality t-shirt.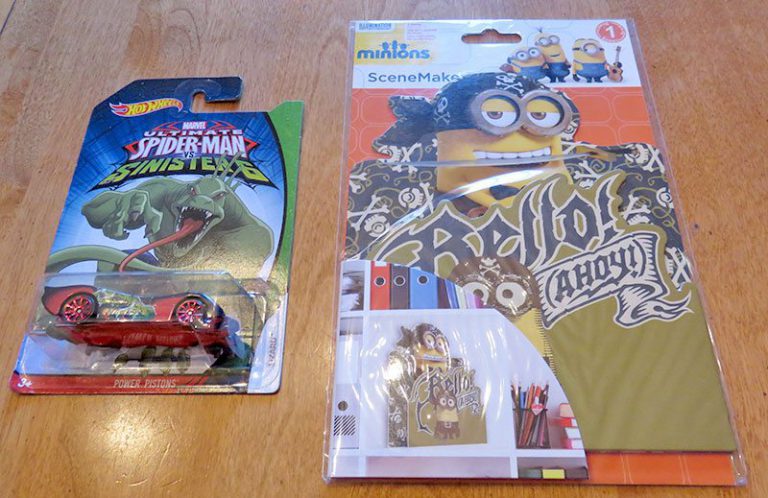 6. Hot Wheels Spider-Man Vs. Sinister 6 1:64 scale vehicle. Received one of nine featured vehicles.
7. Minions SceneMaker from Illumination Entertainment. A 3D exclusive based on the movie and made from heavy chipboard. Received one of three featured.
October 2016 Nerd Block Jr. for Boys Box Review Wrap-Up
This is a fun mix of items perfect for the collector or enthusiast of Geek and Nerd pop culture for playing with or saving for the future or perhaps trading with a friend—with permission from a parent.
There are six different themes to choose from on the Nerd Block subscription boxes website: Classic, Arcade, Sci Fi, Horror, Comic, T-shirt, and Jr (great for kids), and you can switch themes at any time. The Jr. box allows you to pick for boys or for girls ages 6-11, contains 4-6 toys per Block, and has a $40 retail value. They offer some special promotions, and all of their boxes are "Geek test, Nerd Approved." Their boxes appeal to many ages and their website invites fans to post Nerd Block unpacking videos on YouTube for all to enjoy.
Nerd Block Jr. Coupon
For a limited time, save 15% off your first box with new monthly Nerd Block Jr. subscriptions. Use Nerd Block Jr. coupon code FindSubBox16 to at checkout to get your discount.