The Orange Glad Sweet Box delivers a curated monthly sweet box of gourmet sweets and deluxe-size desserts. Today, we're taking a closer look at the Orange Glad March 2015 Sweet Box.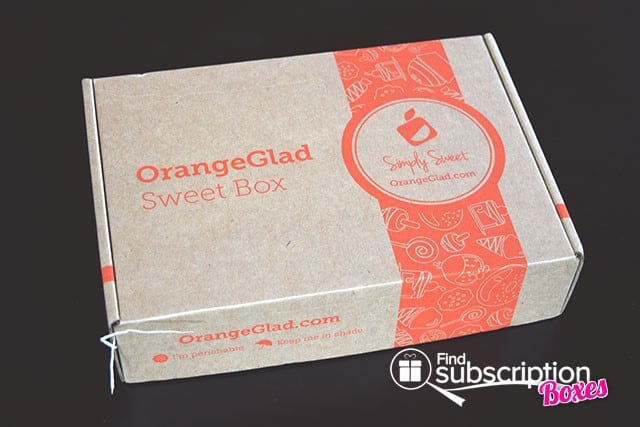 The monthly Orange Glad Sweet Box contains a product card that describes the tasty treats in that month's box and includes ingredient information for some of the desserts.
Here's a first look into our March Orange Glad Sweet Box. We love that each of the Orange Glad treats are carefully packed in separate boxes.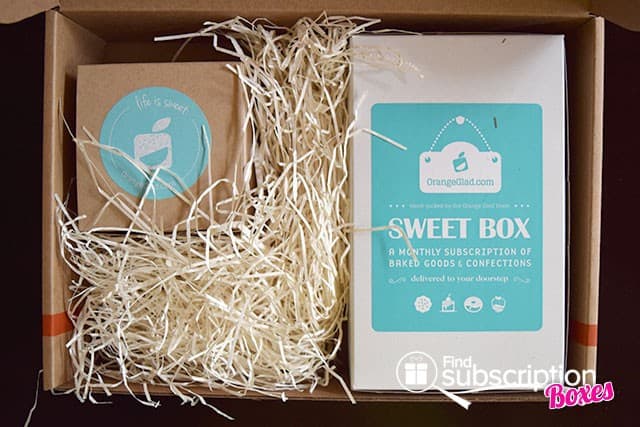 Inside the Orange Glad March 2015 Sweet Box
There were 5 desserts inside our March Orange Glad box.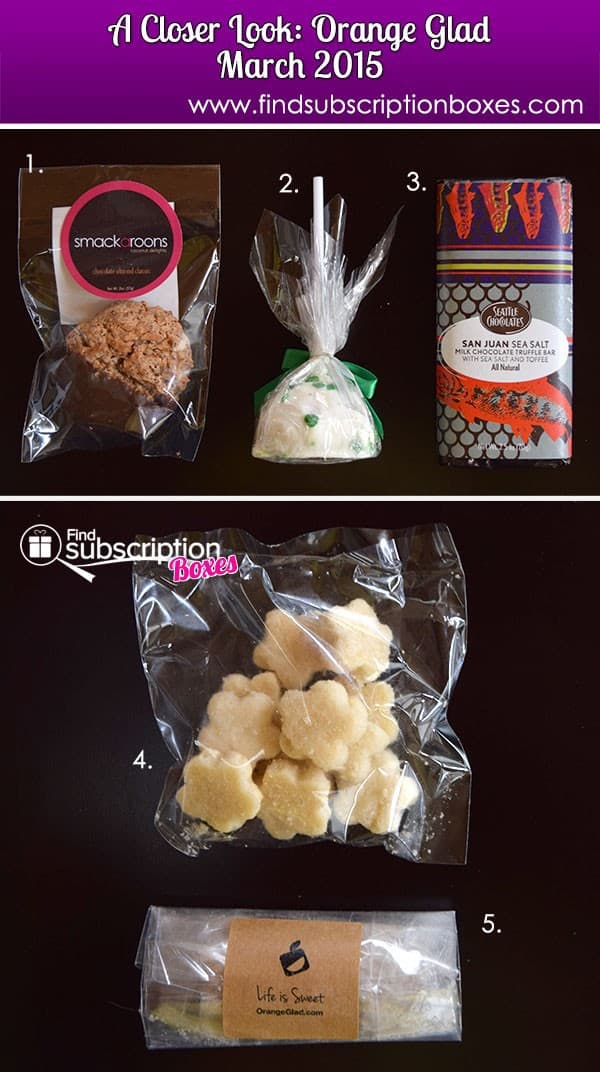 1. Smackaroons Chocolate Almond Smackaroons
This smackaroon mixes pecans and coconut and is dipped in Belgian dark chocolate for a unique treat.
2. Sweet E's Bake Shop
This red velvet cake pop that had festive shamrock sprinkles.
3. Seattle Chocolates San Juan Sea Salt Truffle Bar
Made with creamy milk chocolate, crunch toffee and sea salt, this chocolate bar is made with all-natural ingredients for a perfect blend of sweet and salty.
4. Orange Glad Itty Bitties
These delicious shortbread cookies were easy to enjoy with their convenient, bite-sized star shape.
5. Lark's Fine Foods Russian Tea Cakes
These nutty, buttery "Snowball cookies" are rolled in confectioners sugar for a soft, sweet cookie.
Orange Glad March 2015 Sweet Box Review Wrap-Up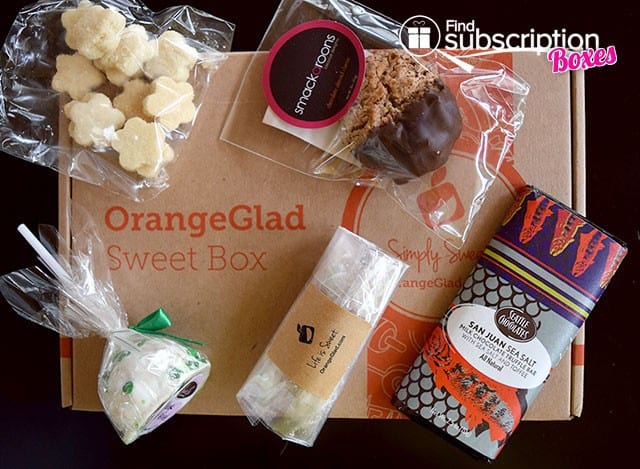 We thoroughly enjoy the March 2015 Orange Glad Sweet Box – from the smooth chocolate bar to the decadent cake pop. As chocolate fans, the chocolate truffle bar was a real winner and we loved the added crunch from the sea salt and toffee. The cake pop was the perfect treat – bite-sized, freshly baked, and SO GOOD. Speaking of bite-sized, the super cute, and super yummy, shortbread star cookies from Orange Glad were delish!
Which was your favorite dessert from the March 2015 Orange Glad Sweet Box?