The Orange Glad monthly sweet box delivers a curated selection of gourmet treats to your door every month. With this Orange Glad Sweet Box review, we're taking a closer look at the Orange Glad May 2015 Sweet Box.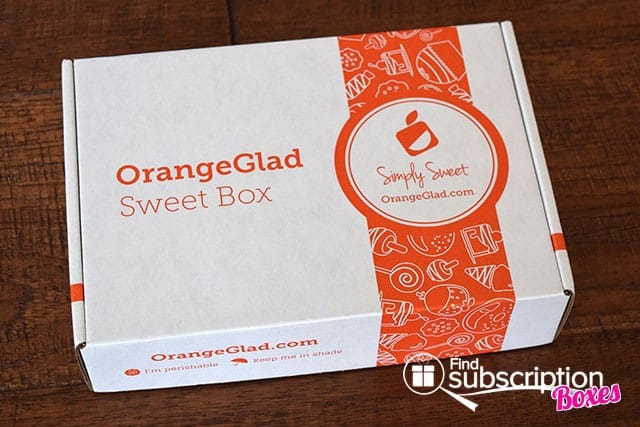 This month, Orange Glad had a new brochure that described this month's chefs and treat-makers. We enjoyed learning more about each chef's story.
Here's a first look inside our May Orange Glad Sweet Box.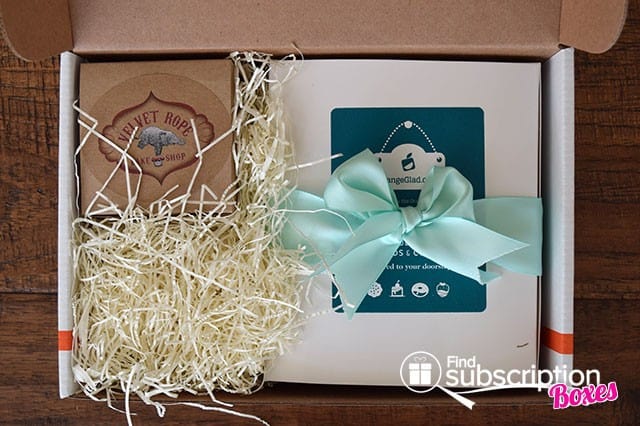 Inside the Orange Glad May 2015 Sweet Box
There were 5 treats in our May 2015 Orange Glad monthly sweet box.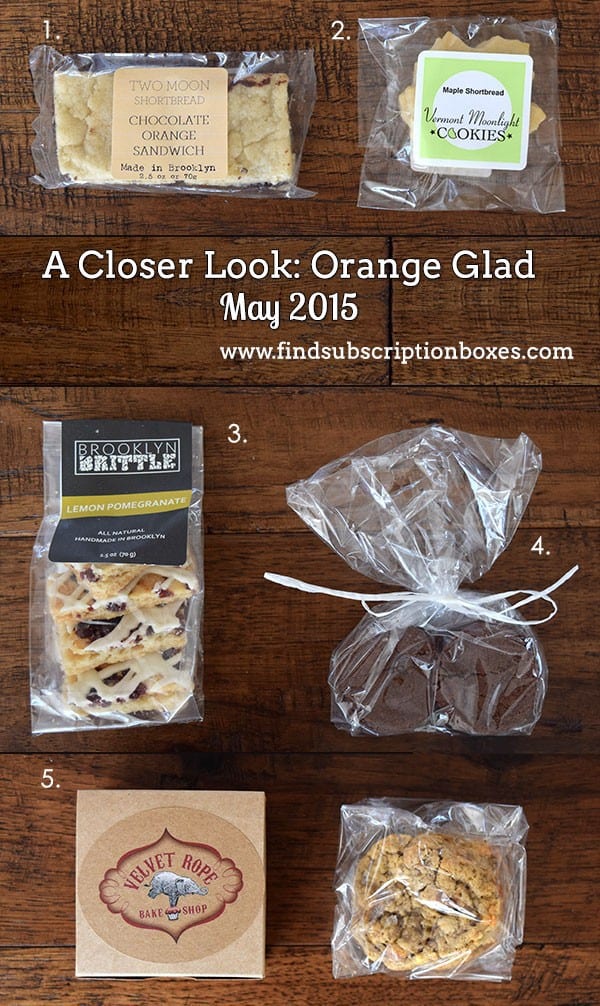 1. Lemon Pomegranate Brittle
This all natural, hand-made Brittle is bright, flavorful, and as refreshing as a glass of lemonade.
2. Salted Caramel Apple Oatmeal Cookies
Not just your regular oatmeal cookie, these gourmet cookies have dried Fuji apples, salted caramel bits, and sea salt!
3. Orange Chocolate Sandwich Shortbread
Take a bite of this sweet shortbread sandwich to combine a hint of orange with a smooth chocolate ganache for the perfect cookie sandwich bite.
4. Petite Brownie Bites
Heat up these bite-sized brownies and pour a glass of milk to enjoy these classic treats.
5. Maple Shortbread
These hand-cut, buttery shortbread cookies are made with the best ingredients and have the sweet taste of maple syrup.
Orange Glad May 2015 Sweet Box Review Wrap-Up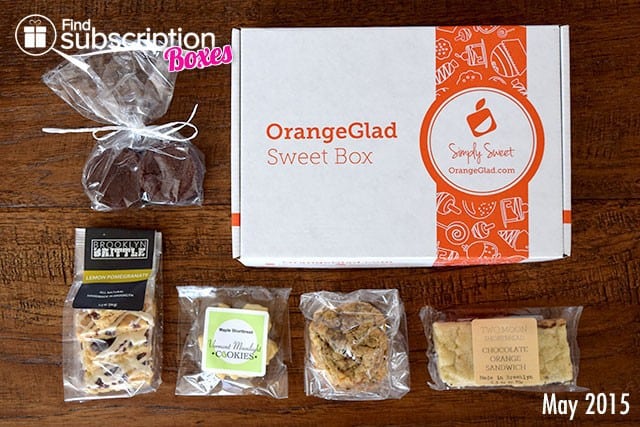 The Orange Glad May 2015 Sweet Box introduced us to fun new twists on some of our favorite treats. The Lemon Pomegranate Brittle, with its bright lemon flavor and extra fruitiness from the pomegranate, is the perfect Springtime treat. The caramel bits and sea salt added a sweet and salty twist to the oatmeal cookie.
What was your favorite treat from the May Orange Glad Sweet Box?