Outlaw Soaps has shared the contents of the September 2015 Clean Getaway subscription box. Every other month, the Outlaw Soaps Clean Getaway box features a themed collection of handmade soaps, candles and fun reading material that match that month's theme.
The Outlaw Soaps September Clean Getaway box was dedicated to Frank Waite.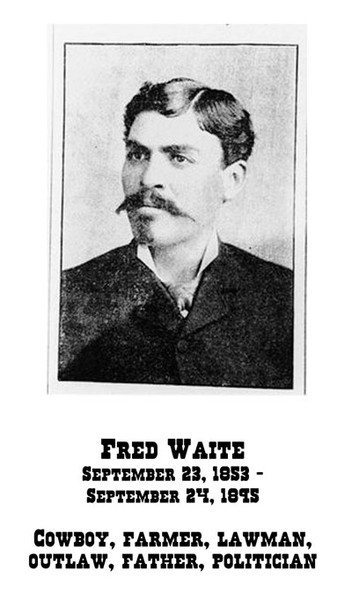 In this month's box, we consider how one guy, just by leaving the comfort of his tribe and his farm, could bring about the kind of adventures that include being a lawman, a cowboy, and an outlaw.
The September Clean Getaway box included:
Fred Waite soap – A little leather, a little sandalwood, and a little gunpowder, this soap (we hope) embodies the spirit of Fred Waite.
"Home" enchanted candle – Beeswax candles, handmade by a witch and infused with a spell to invoke home wherever you are, bringing peace, comfort, and protection.So, home is truly wherever you are. This is not just a candle, it's a candle handmade by a real witch under specific celestial conditions that only align every 12 years.
"The Farm Can Waite" card – A handmade card to hang in your home, office, or travel trailer wall to remind you of the lesson of Fred Waite: go have adventures, because the farm will always be there when you want to go back to it.
November Clean Getaway Box Inspiration
Outlaw Soaps has shared the inspiration for November's Clean Getaway Club subscription box. The November Clean Getaway box will be a tribute to Bass Reeves, the original Lone Ranger
Yeah, he was a lawman, but he broke so many cultural rules about stereotypes and he is such an interesting historical figure that we're letting his lawfulness slide.
Subscribe to the Outlaw Soaps Clean Getaway box today for your surprise box of handmade soaps.