Pennie Post is a subscription box that sends out uniquely designed stationery items each month. Subscription items can include greeting cards, postcards, gift tag sets, and more! A Pennie Post subscription starts from $12.50/month, and shipping is included in the cost.
Today I will be reviewing Pennie Post's December 2018 curation. I have received this subscription for the past few months, and it always arrive in a pretty blue envelope with a butterfly stamp.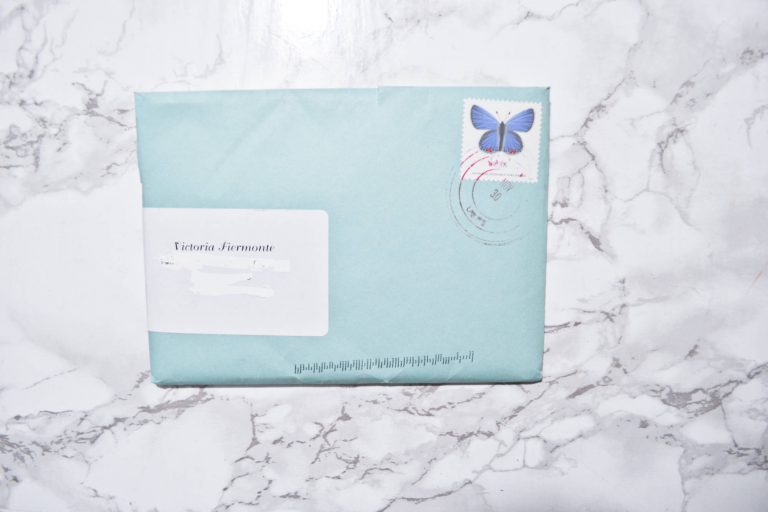 Each month's subscription will include an insert with information about the theme and the included cards. December's theme was Season's Greetings and contained 3 full sized cards, 1 mini card, and their corresponding envelopes.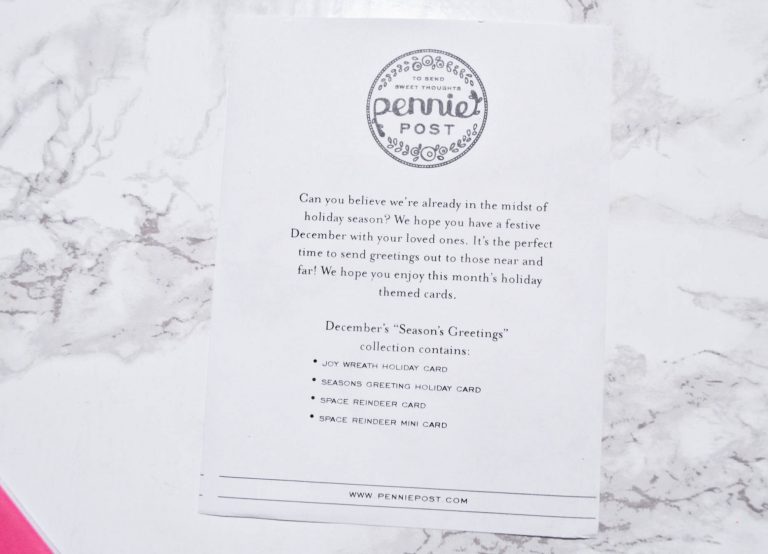 Seasons Greeting
I am squealing over how cute this holiday greeting card is!!! It features two very kawaii spice shakers – one filled with cinnamon, and the other with sugar. This is a great play on the typical Season's Greeting card, and is sure to make the recipient smile. Pennie Post 's usually encloses at least one cutesy card each month, and they are always my favorite.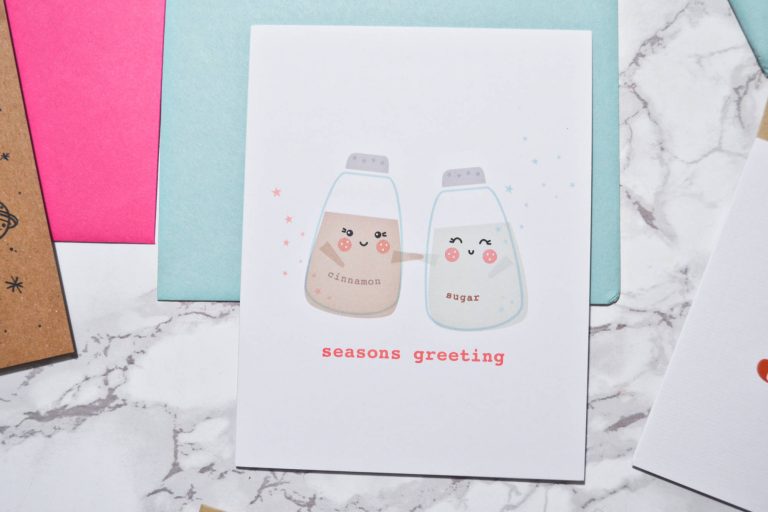 Joy
The next card says "JOY", and features a beautiful illustration of a wreath in place of the letter O. This is beautiful, and I love the muted red and green color scheme. Normally red and green cards can feel gaudy, but this is very elegant.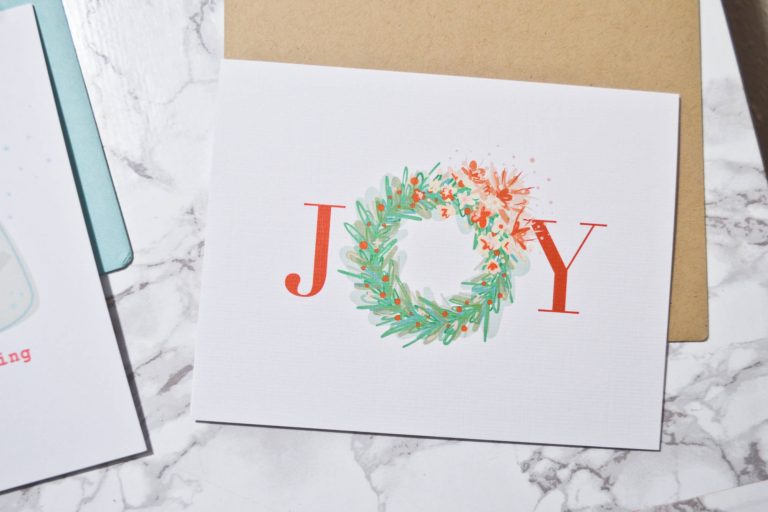 Space Reindeer
Well, this card is certainly not traditional! It features a reindeer floating up in space, wearing an astronaut helmet. Hmm, I wonder if Santa had to relocate from the North Pole. ;) This card is perfect for kids, and will certainly bring a chuckle to the recipient!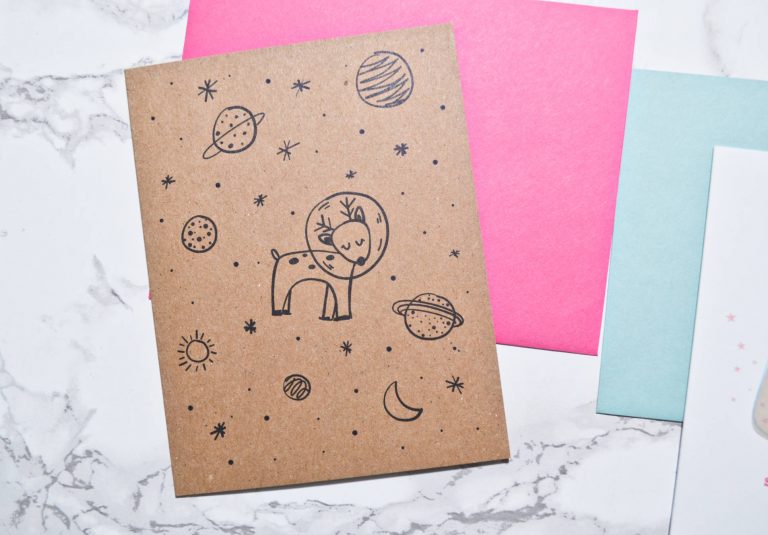 Space Reindeer Mini Card
Pennie Post also included a mini version of the Space Reindeer card. It is a simplified version of the illustration on a white piece of paper, about the size of a business card.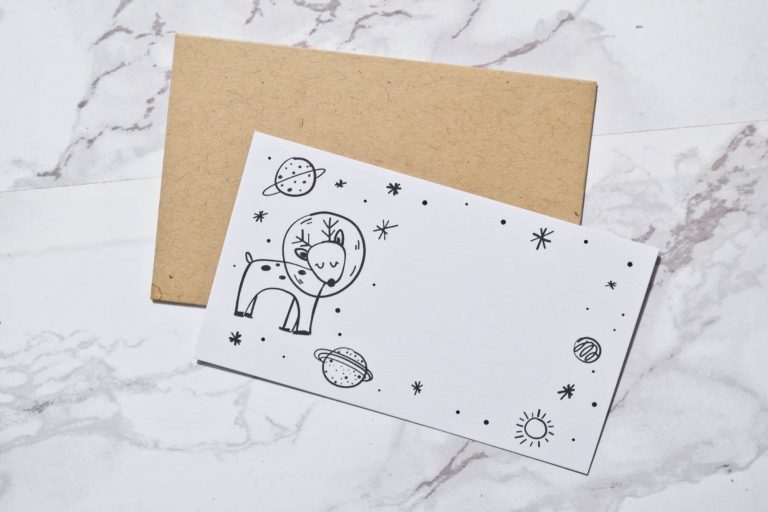 Elsie J, the card illustrator and founder of Pennie Post, is very talented! Each of December's cards are unique and adorable, and I especially love the Seasons Greetings one. You can check out her Etsy page for other stationery that may not be included in Pennie Post: https://www.etsy.com/shop/elsiej
I am beyond satisfied with Pennie Post's quality. This subscription can help take some of the stress out of holiday planning, by saving you a trip to the Hallmark aisle of Walmart!