Powered Geek Box delivers monthly geek boxes of epic geeky, gamer and nerd gear right to your door step. Powered Geek box offers a Premium geek box that sends 6-9 geek items plus a monthly t-shirt and a Deluxe box which includes 4-6 items plus a monthly shirt. With today's Powered Geek Box review, we're unboxing the Powered Geek Box July 2016 geek box.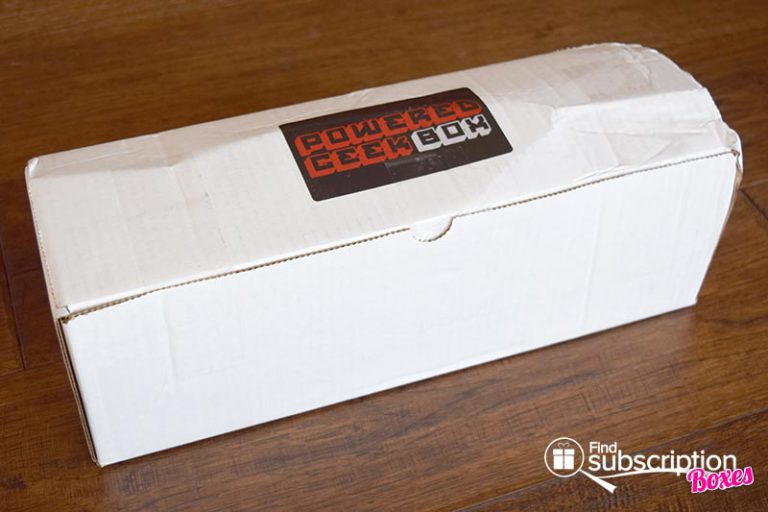 Powered Geek Box focuses on quality geek items for their monthly box, selecting the best geek t-shirts, comics and other geeky, gamer, and pop culture gear. Here's a first look inside our Powered Geek Box July box.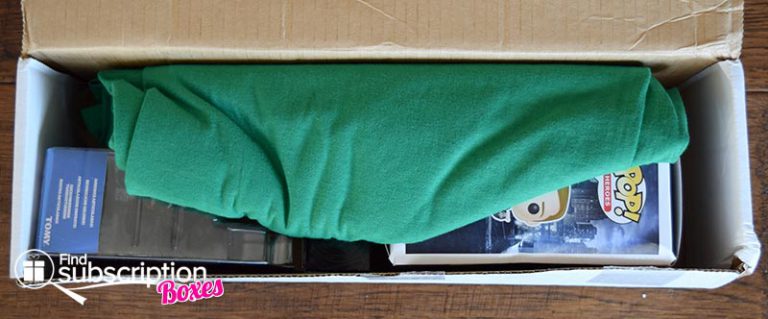 Inside the Powered Geek Box July 2016
There were 6 geek and nerd items in our July Powered Geek Box.

Scooby Doo "What Happens in the Van Stays in the Van" T-Shirt
Funko Pop! Heroes James Gordon Vinyl Figure
Magic Apprentice Light Up Wand Pen
Sonic Boom Stick Figure
DC Comics Nightwing Eraser
Funko Pocket Pop! Supernatural Castiel Keychain
Powered Geek Box July 2016 Box Review Wrap-Up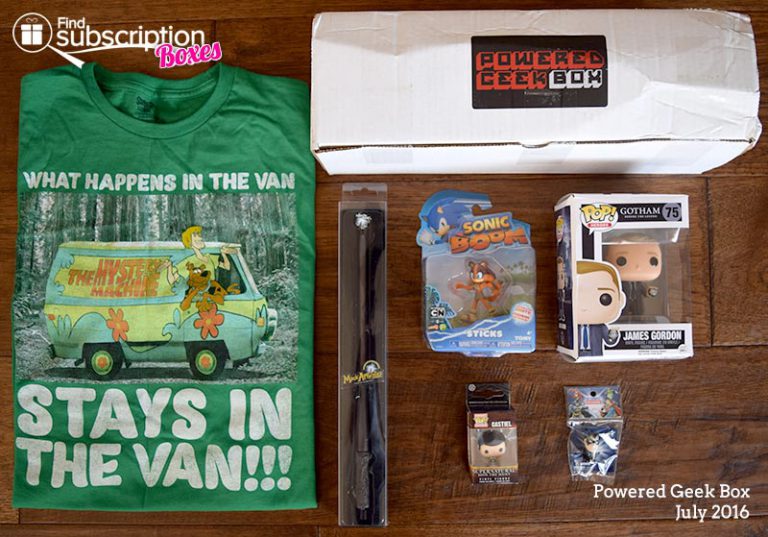 The July Powered Geek Box had a variety vinyl figures and fun collectibles from favorite TV shows, movies, and DC Comics. The Scooby Doo shirt is our first Scooby Doo geek item. We love the bright green color. The slogan reminds us that Scooby and Shaggy might have had another reason for their goofy antics and frequent munchie cravings.
The Commissioner Gordon Funko Pop! figure is a new addition to our Batman vinyl collection. This 3 3/4″ vinyl commission is ready to protect Gotham, armed with his gun and flashing his badge. The other DC Comics item in the box was the Nightwing eraser. You can attach it to the top of your pencil to erase your mistakes or just put it on your pen to show your fandom.
We've been building a cool Funko Pocket Pop! Keychain collection and were excited to get our first Pocket Pop! from Supernatural. This one features Castiel (aka Cas), the angel who helps Sam and Dean Winchester in many of their battles with various demons and angels. The next figure in the box was a Sticks figure from Sonic the Hedgehog. This 3″ figure has movable arms and legs so you can pose the figure however you want.
The final geek collectible in the Powered Geek Box July box was a fun light-up wand pen. If you're a Harry Potter fan, you'll love using this wand to "swish and flick" or to summon your Patronus. The end of the pen lights up with a bright light with the push of a button.
What was your favorite July Powered Geek Box item?
Get a sneak peek into the September 2016 Powered Geek Box!
Powered Geek Box Coupon
For a limited time, save $3 off the Powered Geek Box Premier Box with Powered Geek Box promo code SUMMER3.