Loot Crate sends monthly mystery subscription boxes for geeks and gamers. Monthly Loot Crate geek crates have different geek themes and have over $45 worth of geek t-shirts, vinyl figures and other geek and gamer collectibles. With today's Loot Crate review, we're unboxing the September 2016 Loot Crate. The September Loot Crate theme was SPEED.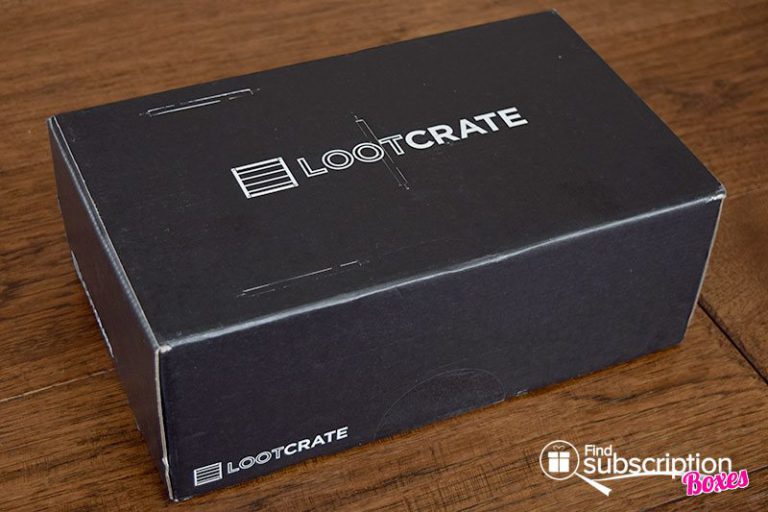 Loot Crate includes a new issue of Loot Crate magazine in each geek box. The LC Magazine provides the descriptions for each of that month's items and mini-articles for each geek product. This month there was a Q&A with Wonder Woman artists and an inside look at the Loot Crate SDCC crates.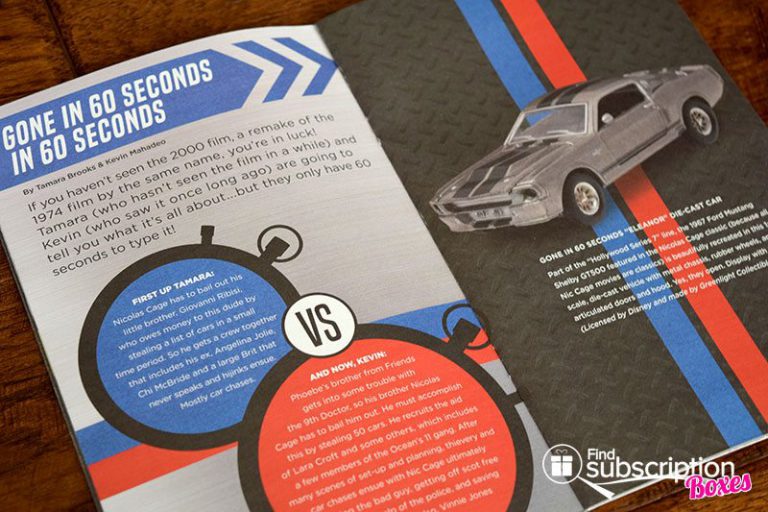 Here's a first look inside our Speed Loot Crate geek box.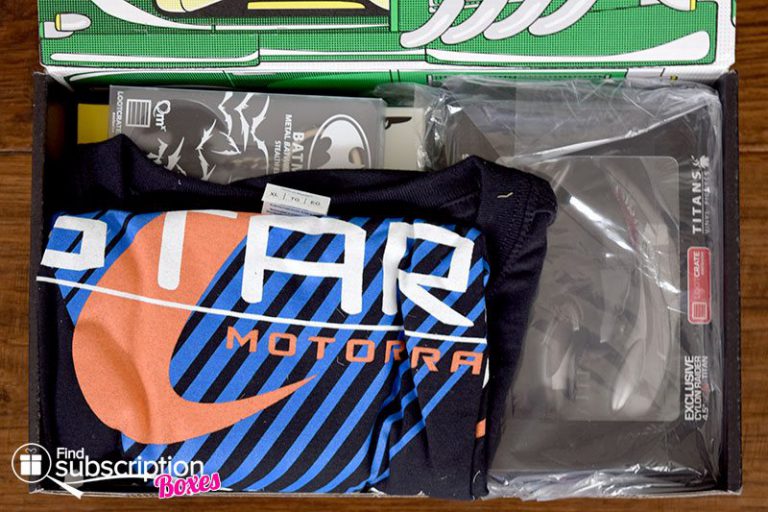 Inside the September 2016 Loot Crate Speed Crate
There were 5 geek and gamer collectibles in the September Speed Loot Crate.

EXCLUSIVE Stark Industries Racing Tee
Inspired by Iron Man 2 and designed just for Loot Crate by Marvel, you can join Stark Industries' pit crew with this exclusive tee.
EXCLUSIVE Battlestar Galactica "Scar" Vinyl Replica
This exclusive vinyl from Titan Merchandise features "Scar", the fastest of the Raiders, Cylon's primary attack fleet.
EXCLUSIVE Arrow Hood Ornament-Style Figure
Looters received either The Flash or an Arrow Hood ornament. It has a metal look perfect for displaying at home or your car.
EXCLUSIVE Batwing Keychain
Keep track of your keys with this detailed, steal black keychain replica of Batman's tech-filled plane.
Gone in 60 Seconds "Eleanor" Die-Cast Car
The 1967 For Mustang Shelby GT500 is recreated in 1:64 scale. It has a metal chassis, rubber wheels, and articulated doors and hood that open.
EXCLUSIVE September 2016 Loot Pin
September's Loot Pin unlocks a free digital copy of Velocity from Image Comics.
September 2016 Loot Crate Review Wrap-Up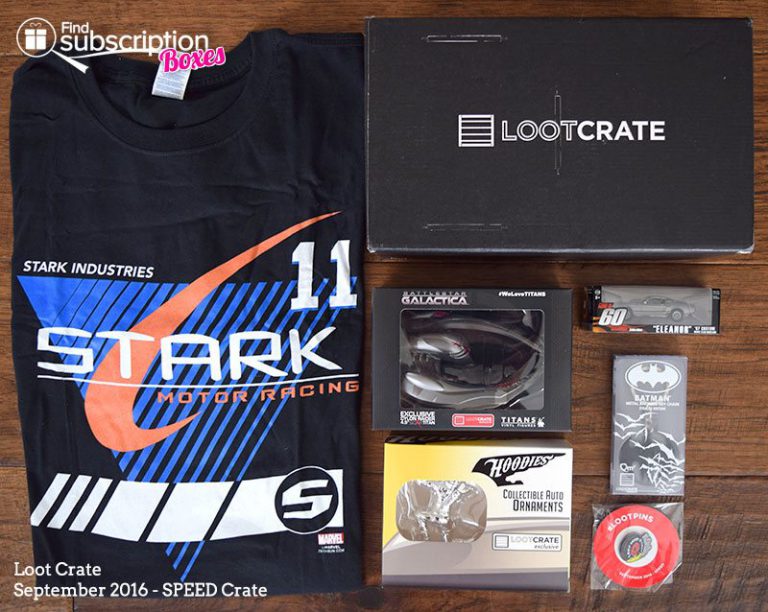 The September Speed Loot Crate delivered collectibles featuring fast vehicles and accessories for geeks who feel the need for speed. First up is the Stark Industries Racing tee inspired by Tony's car race through the streets of Monaco in Iron Man 2. The shirt features the Stark Industries logo and racing design and Tony's race car #11 on the front.
The next speed-inspired vehicle is the super fast Scar Cylon Raider. This vinyl figure stands 4.5″ and comes with a display stand. It's detailed with battle damage on the front and sides that resembles scars.
While not a space ship, the Shelby GT500 model is still a fast ride. "Eleanor" refers to the nick name Nicholas Cage gave to this elusive car in Gone in 60 Seconds. The die-cast car model in September's Speed Loot Crate can be displayed as is or with open doors and hood.
You can decorate your own car with the your The Flash or Arrow collectible Hoodies Auto Ornament. Made of high-quality hard plastic, the ornament has a magnetic base to attach to your vehicle or desk. The magnetic won't work on fiberglass, aluminum, and other non-ferrous surfaces so it's not advised to be used on moving vehicles that travel at higher speeds.
Batman has more speedy vehicles than the Batmobile. QMx honors Batwing, Batman's stealth aircraft, with this detailed metal Batwing keychain. Use it to decorate your bag or to hold your car keys.
What was your favorite September Loot Crate Speed crate collectible?
Loot Crate Coupon Code
Don't miss another box! Save $3 off new Loot Crate subscriptions when you use coupon code LOOTR3 or use code FINDBOXES to save 10% off any Loot Crate subscription.