Stitchfix is a subscription styling service that sends you five pieces of clothing and accessories at your chosen frequency. You pay a $20 fee for each box, which is then credited towards any of the items you want to keep. If you choose to keep all five items, you will receive a 25% off discount. If you don't like some of the clothes, you can just ship them back in a pre-paid shipping bag that is included in the box. The best way to ensure that your clothes look amazing is to fill out their Style Profile survey. This is an easy questionnare that asks about your preferred colors, patterns, cuts, and sizes. You can also leave a note for your stylist, and even link to a Pinterest fashion board!
Today, I will be reviewing my second Stitchfix box. It had been quite cold and rainy in St. Louis, so I asked my stylist to include a trench coat. Everything else will be a complete surprise.
All of my clothes were securely packaged in a large cardboard box.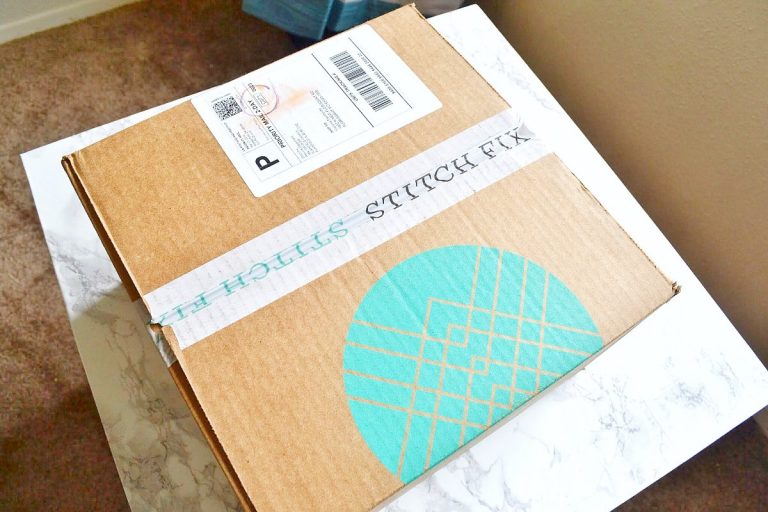 Before looking at any of the clothes, I glanced over the styling sheet they sent me. This card contains information about each item of clothing, and gives styling recommendations.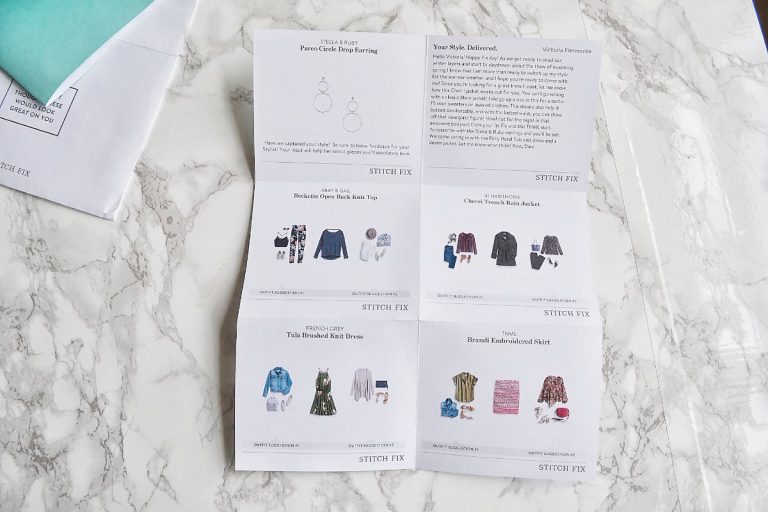 My stylist listened to my request, and sent me a gorgeous black trenchcoat from 41 Hawthorn! I immediately fell in love with it. I had been shopping around for one, but was having a hard time finding a coat that didn't gape at the buttons on the chest. This one fit like a dream, and I have worn it at least ten times over the last few weeks. It is warm and soft, water repellent, and practical yet stylish. It was a little out of my price range at $128, but I decided to keep it.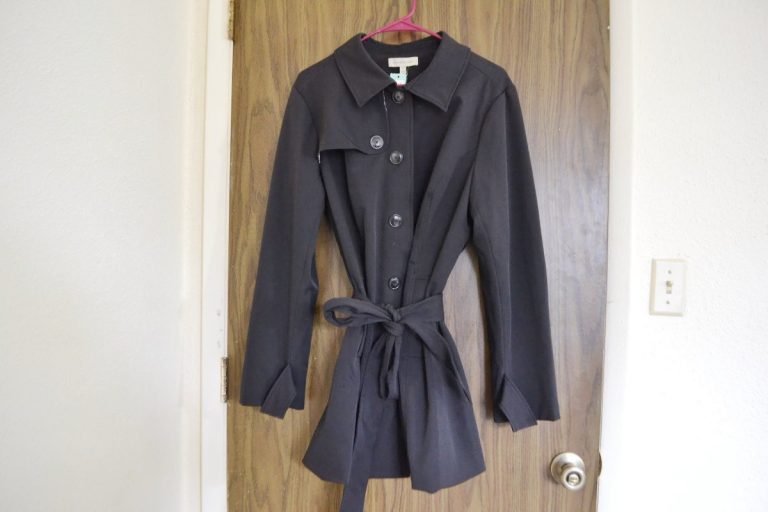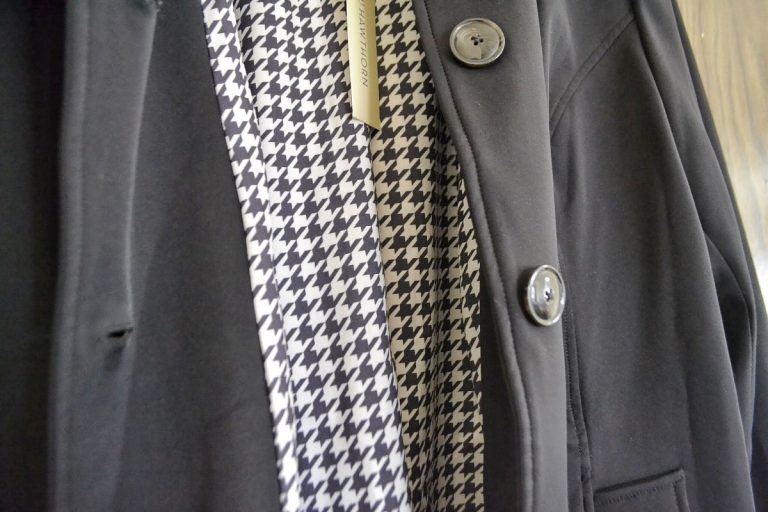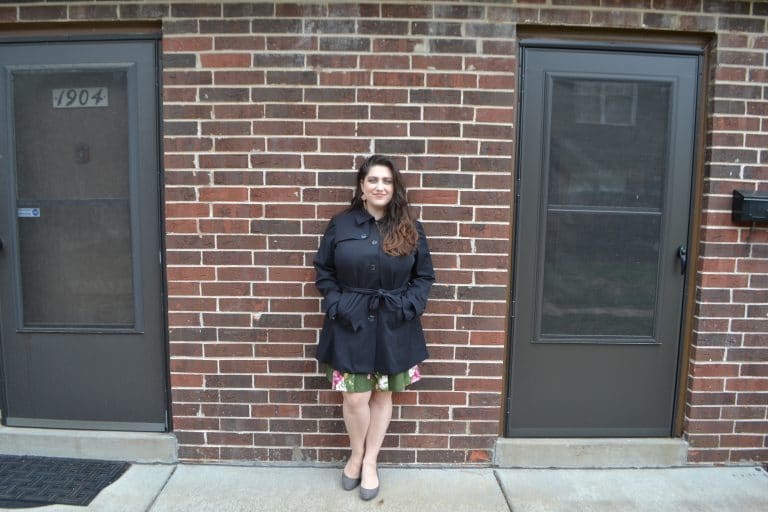 I also received a cute pair of gold hoop earrings from Stella & Ruby. I loved wearing these with the black trench coat! These cost $28, so I did not keep them. I don't think $28 is necessarily expensive for a good pair of earrings, but I think I can find a similar pair for much cheaper.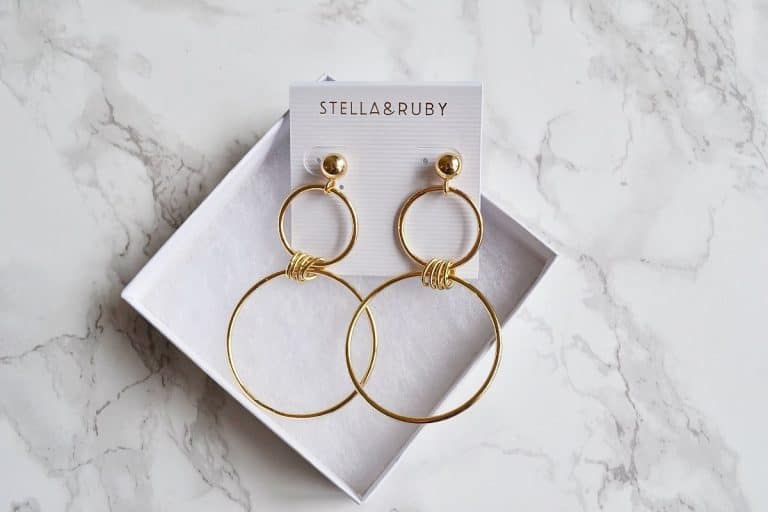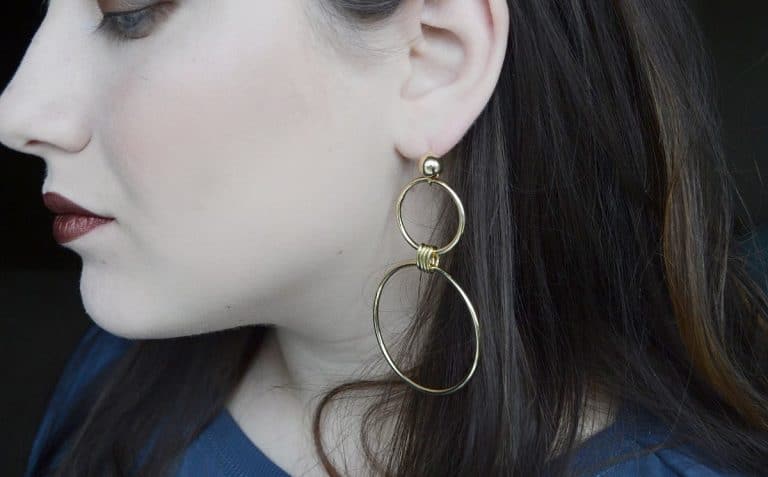 Next, I received a Tula Brushed Knit Dress from French Grey. This is a beautiful olive sundress, with a floral pattern. This is the perfect dress for spring! I love the design, and the fabric is incredibly soft. It is $48, which is more than I would usually pay for a sundress – but it is very high quality and makes me feel beautiful. So, I purchased this dress as well.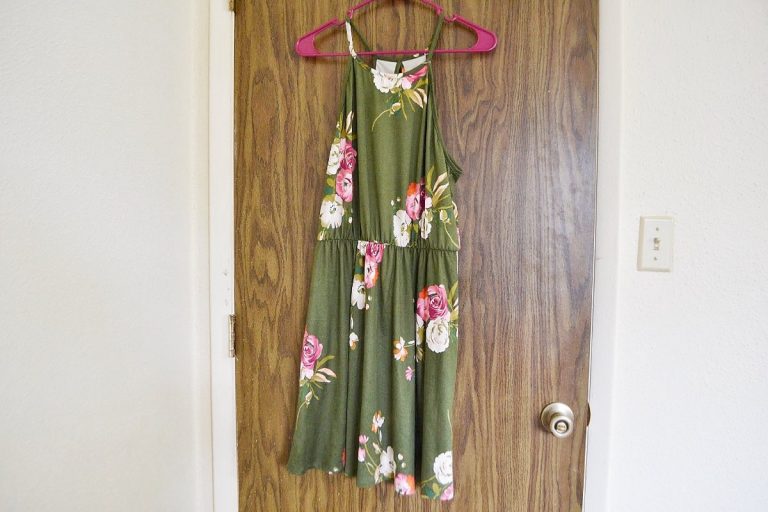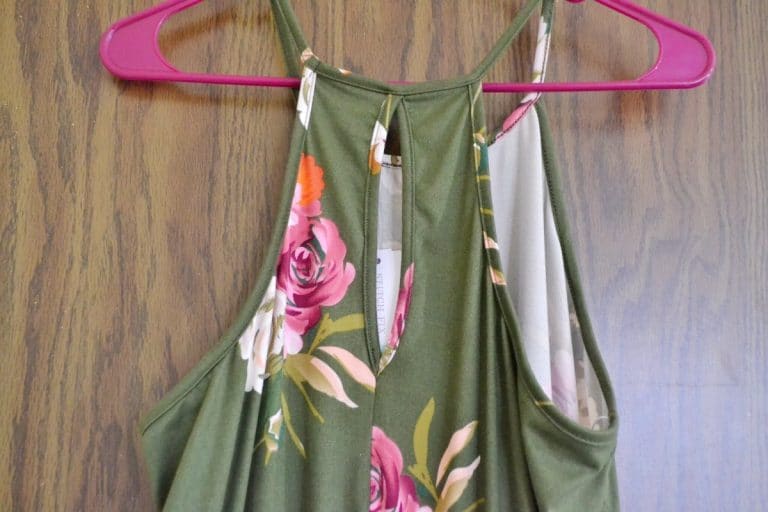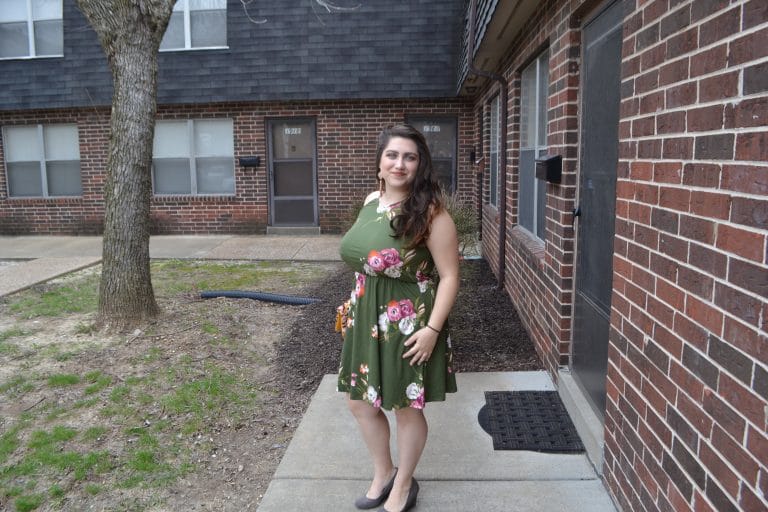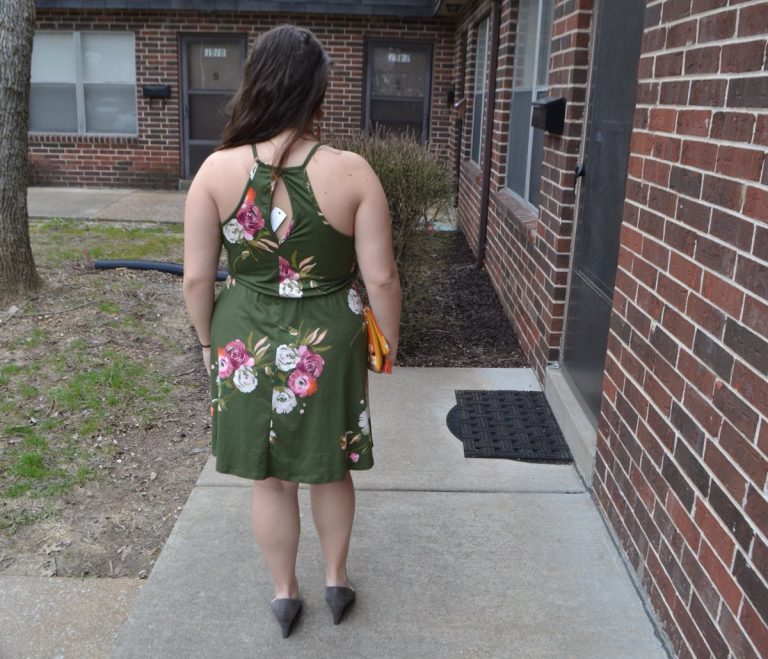 I also received an embroidered skirt from THML, which costs $58. This is a black and white striped shirt, with a funky design embroidered on with red thread. It's quite form fitting, and I don't think it is very flattering on my body. So, I didn't end up keeping this one.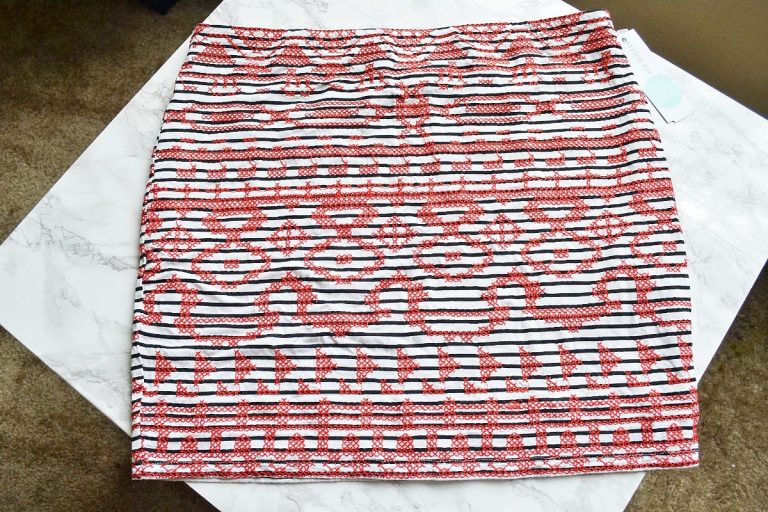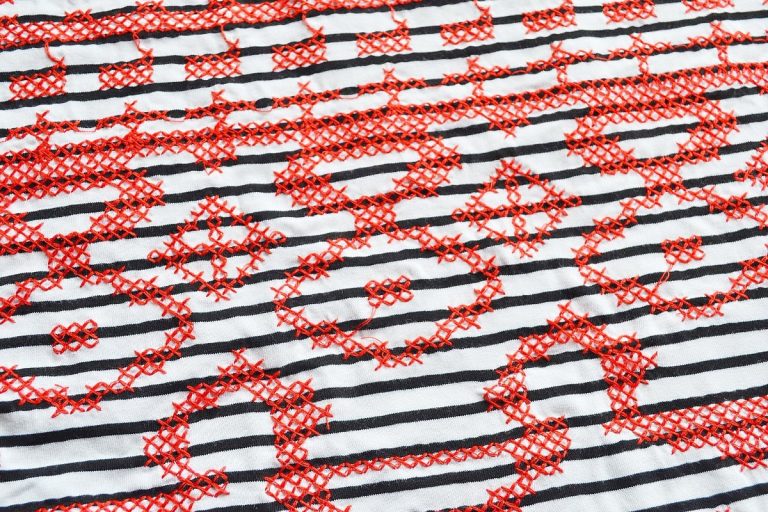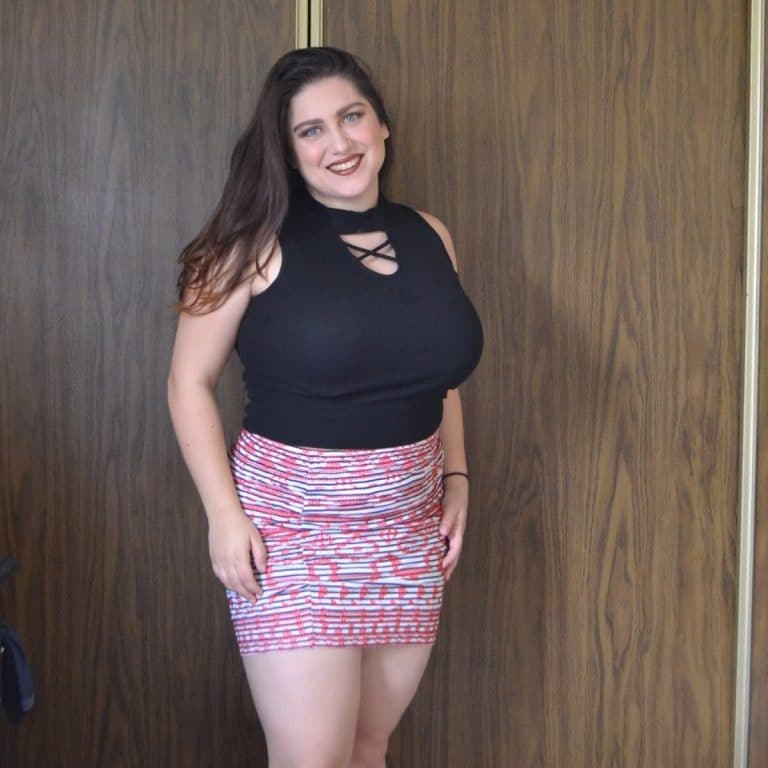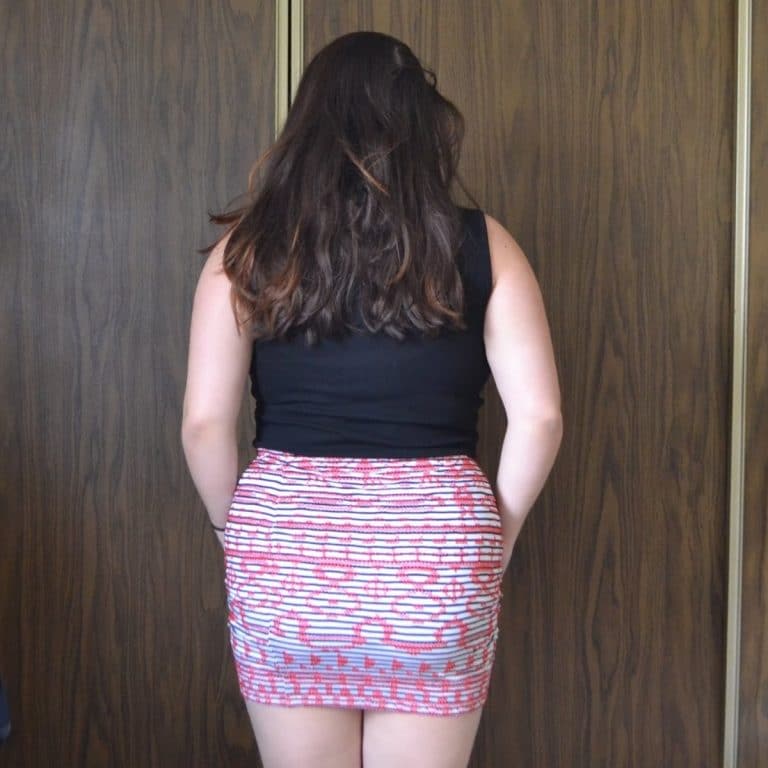 The final item I received was an Abby & Gail Open Back Knit Top. Oh my goodness, I think this is the comfiest shirt I have ever worn! It's incredibly soft, and a little baggy. I love the color, and it is really complementary with my eyes. However, the cut itself isn't too flattering on me. The shirt was $34, and I don't want to pay that much to buy something just because it is comfy. I did enjoy wearing it around the house with stretchy pants and fuzzy socks though!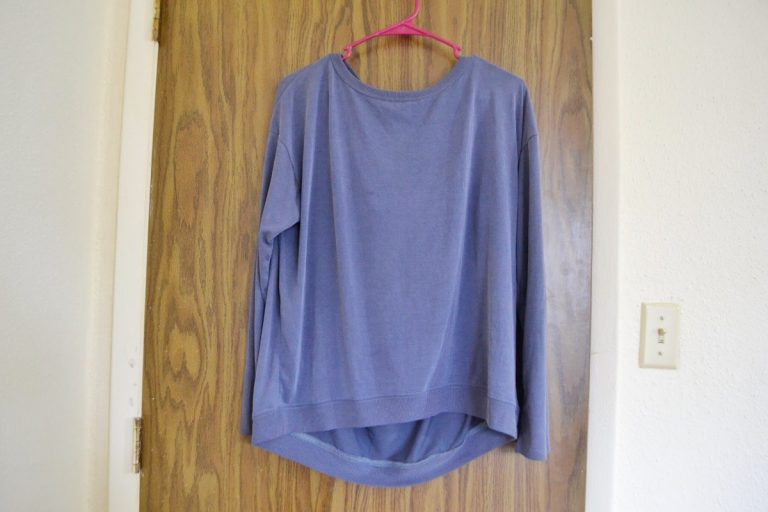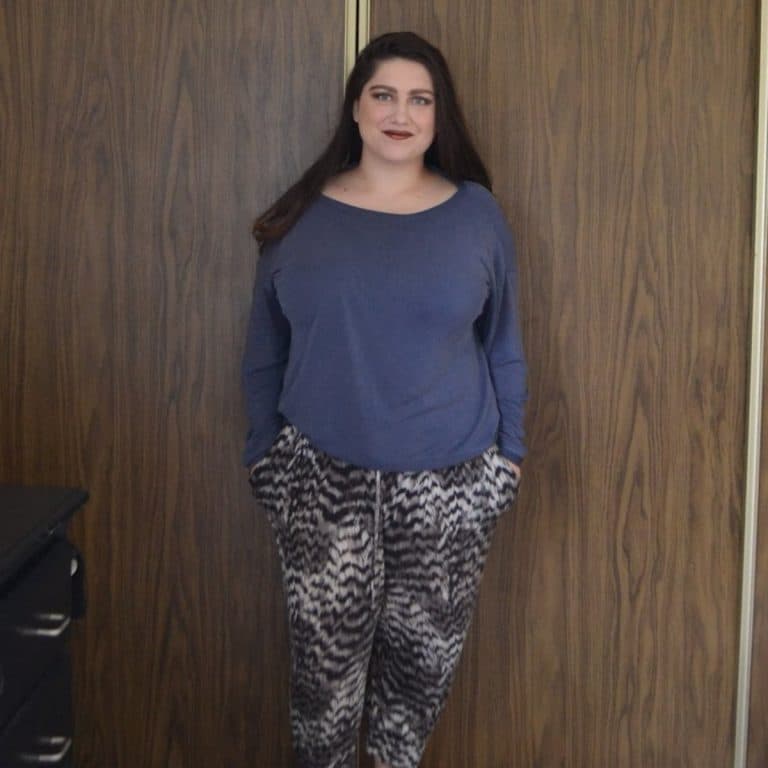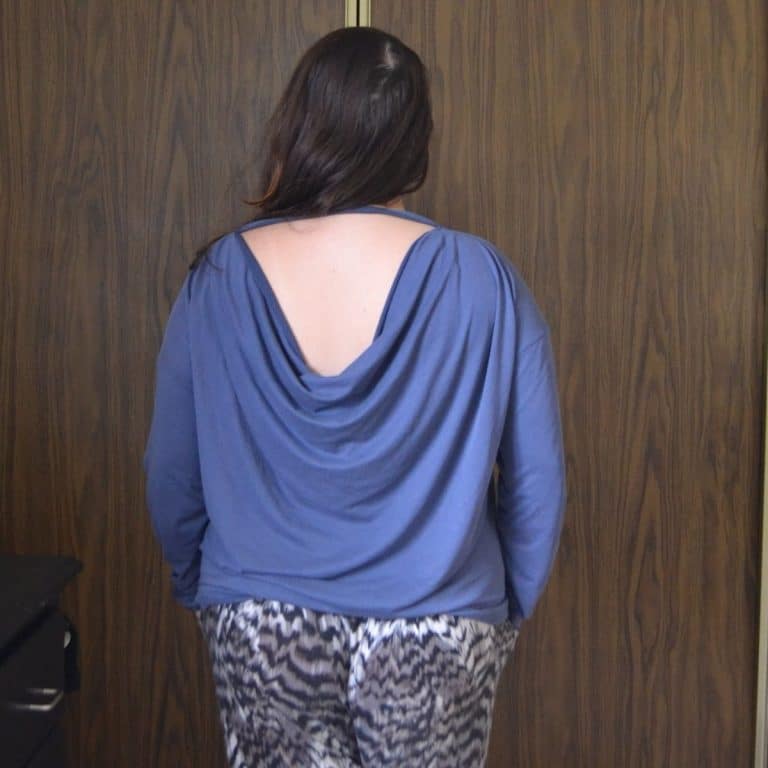 I think this box was a better fit for my personal style this time around! I really liked all of the items – even the not so flattering skirt. It was actually difficult shipping them back to Stitchfix, because I wanted to keep them! I probably would have ended up keeping the earrings and the open back top if the trench coat had not been so expensive.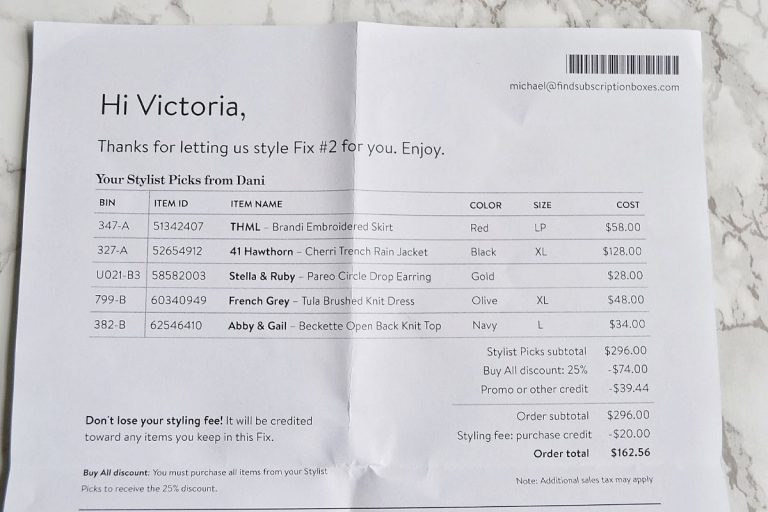 The total value of everything in the box was $296. I ended up keeping the trenchcoat and the knit dress, which was $176 in total. I had so much fun trying out all of these clothes, and I wish I could have kept everything! I love being able to wear new styles through Stitchfix. It is also encouraging me to be more bold on my styles. Some items that I never would have tried on in a store end up looking really nice. I think this is a wonderful service for anybody who wants to add to their wardrobe, but has a hard time finding what they need in stores. The Stitchfix stylists will do a great job selecting your clothes!