Stitchfix is an online styling service that sends out five hand picked pieces of clothing at your chosen frequency. You can sign up to receive a box every 2-3 weeks, every month, alternating months, or every three months! You pay a $20 styling fee for each box, and then pay for the cost of the items you want to keep. Anything you don't like, you can just send back in a pre-paid shipping bag. The $20 styling fee goes towards any of the pieces you would like to keep for that shipment. You will also receive a 25% discount if you choose to keep five items!
This is my first time trying Stitchfix, so I had to fill out a Style Profile. It is a simple, fun questionnare where you answer questions about your size, preferred fit/cut, style, and price range. You can also include a note to your stylist, and leave a link to your Instagram and Pinterest fashion boards for an even more personalized experience!
I have a very hard time shopping for clothes. My bust is 48 inches around, and my waist is 35 inches; that much of a difference means that clothes are either way too tight in the bust, or my body is swallowed in fabric. I usually have to wear stretchy clothes, but this ends up making me feel unsophisticated. I can't remember the last time I wore a structured piece. I am also only 5'1, so that also throws a wrench in the works. My goal for Stitchfix was to find pieces that work with my body shape.
My Stitchfix arrived in a sturdy cardboard box, with no damage.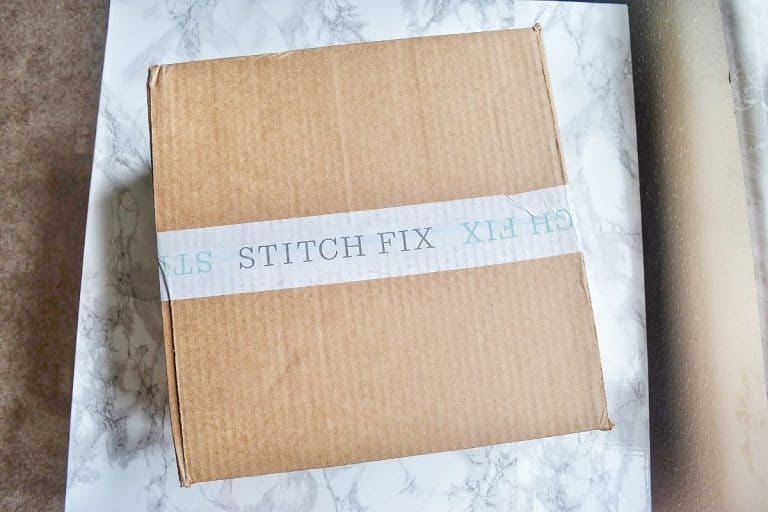 The first thing I pulled out was a style guide, which showed everything I received in the box as well as suggested outfit pairings.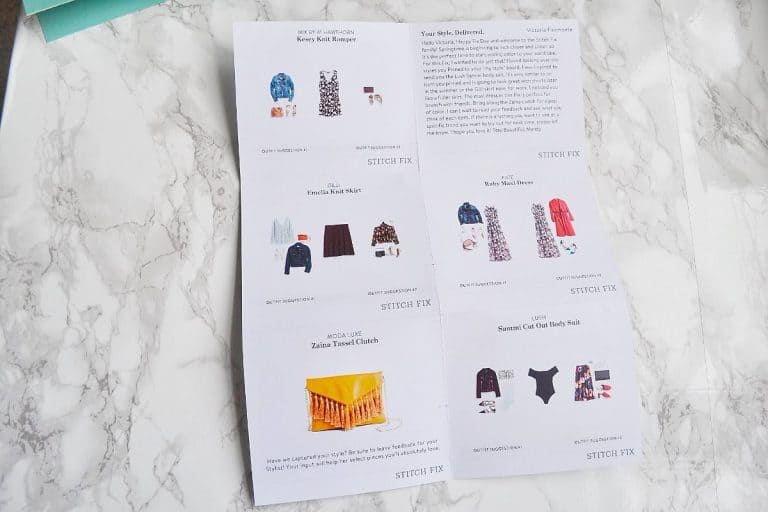 First, I received a mustard Zaina Tassel Clutch from Moda Luxe.  This is so unlike any clutch I've ever owned, and at first I was turned off by the tassels. I tend to stick to muted colors, but I ended up loving this! It provides a pop of color that goes well with my darker outfits.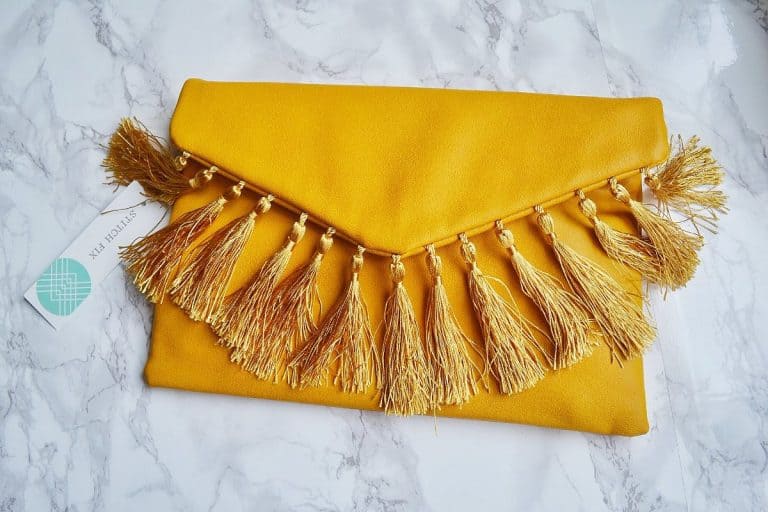 You can hold it as a clutch, or use the chain that comes with it.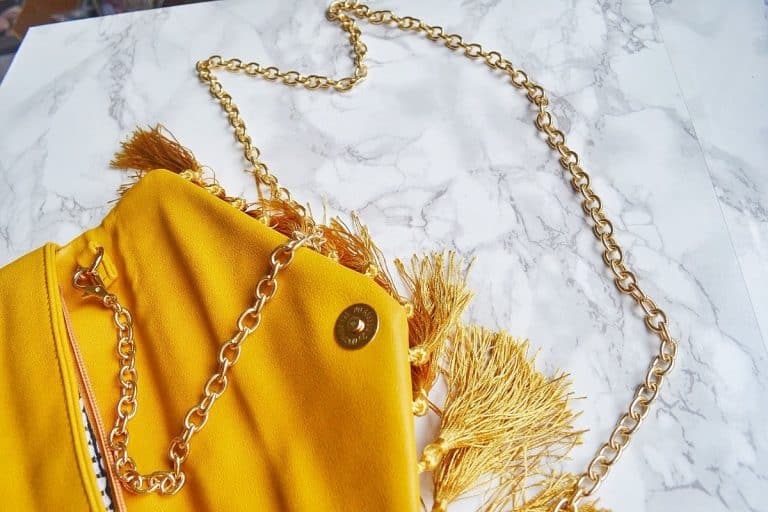 The inside is a black and white geometric print, which looks retro and funky!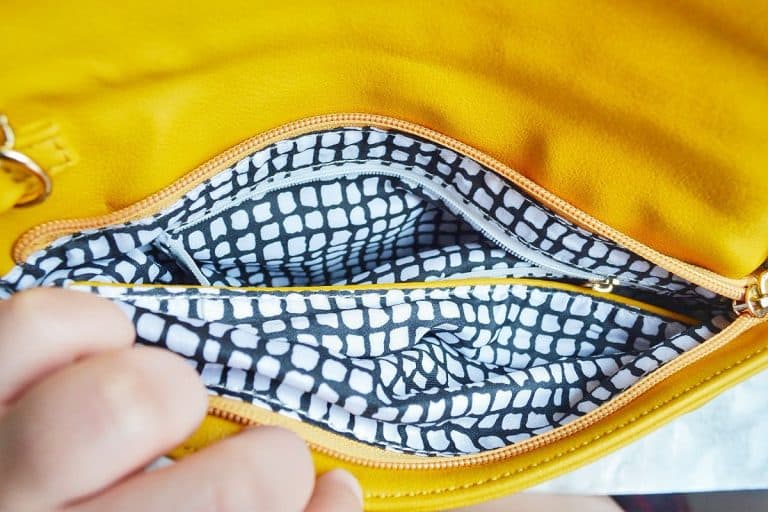 I have completely fallen in love with this clutch! It isn't an everyday sort of bag, but it goes nicely with a lot of my outfits.
The next item I received was a black Sammi Cutout Bodysuit from Lush, in a size large.  This is my favorite item of clothing from the box! I love bodysuit, because they are usually stretchy enough to accommodate my bust, and tight enough to show my waist definition. Plus, they can be classed up really easily with a pair of nice pants, heels, and a statement necklace.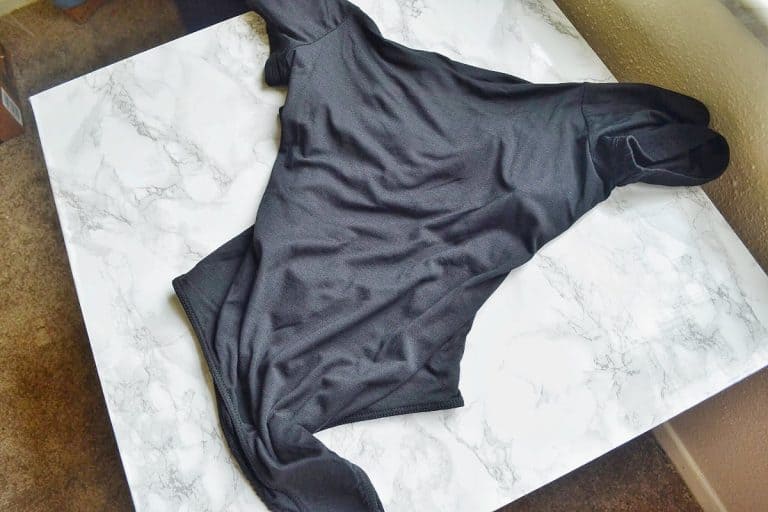 The front of the bodysuit: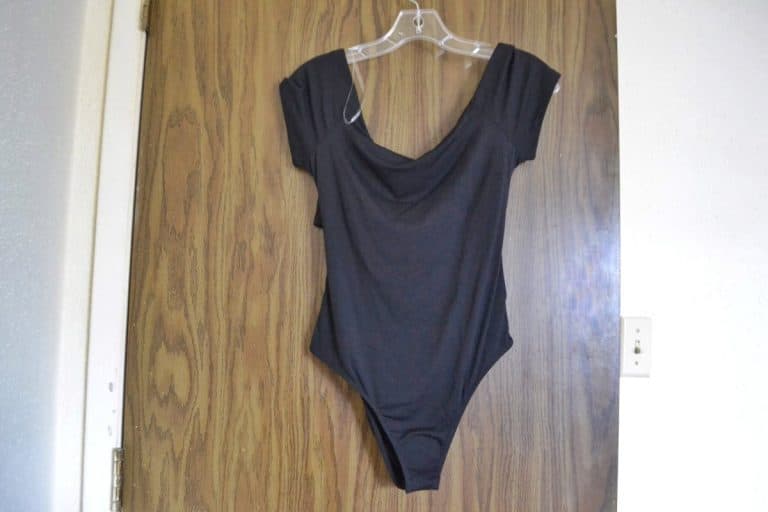 The back of the bodysuit: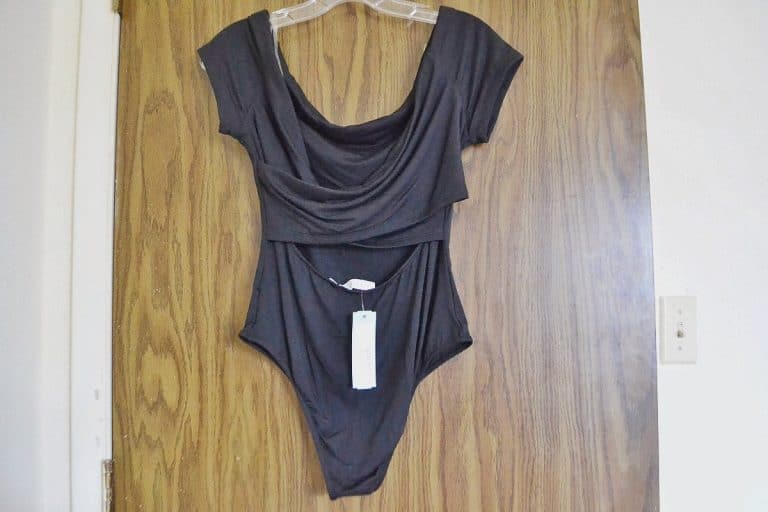 And here is how I looked while wearing it! I love the way it looks, and it feels super refreshing wearing something that flaunts my curves after months of wearing tent-like tops.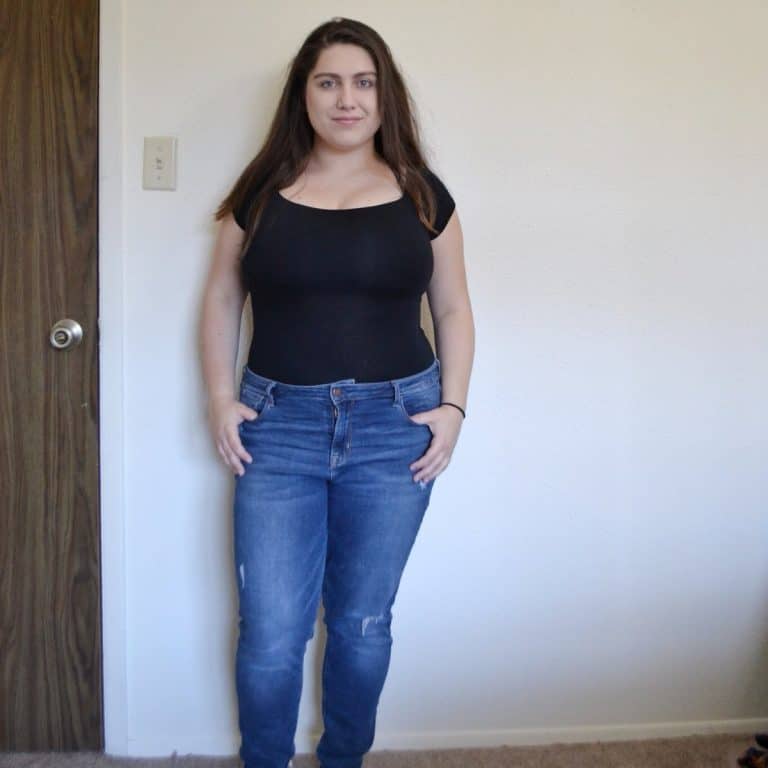 Here is how it looks from the back: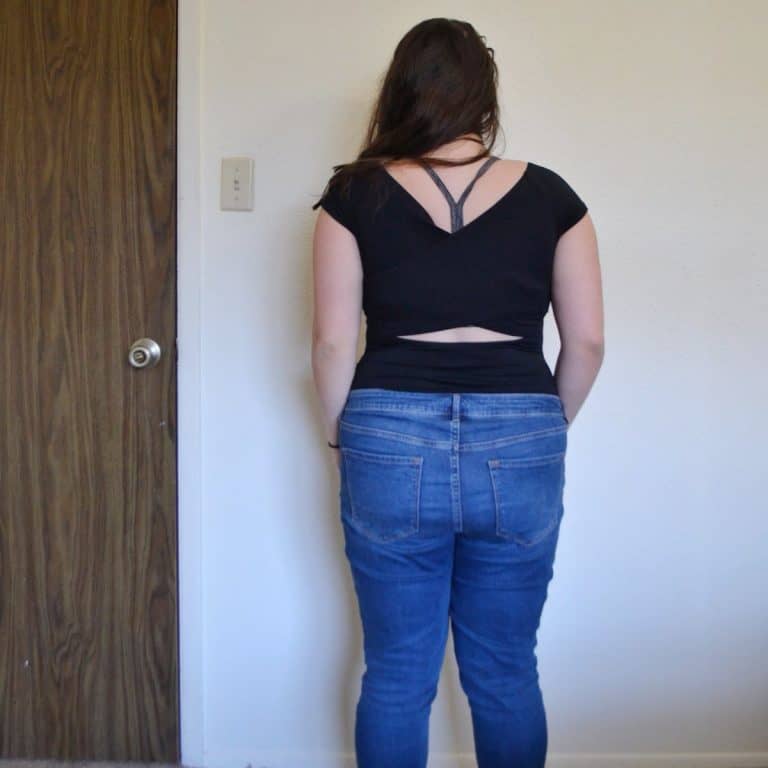 The next item I received was a Ruby Maxi Dress from Fate, in a size Extra Large Petite. I chose the size XL on Stitchfix for dresses, because anything smaller usually doesn't fit right over my chest. I was so excited to try on this dress, because the floral pattern is gorgeous and I love the breezy style.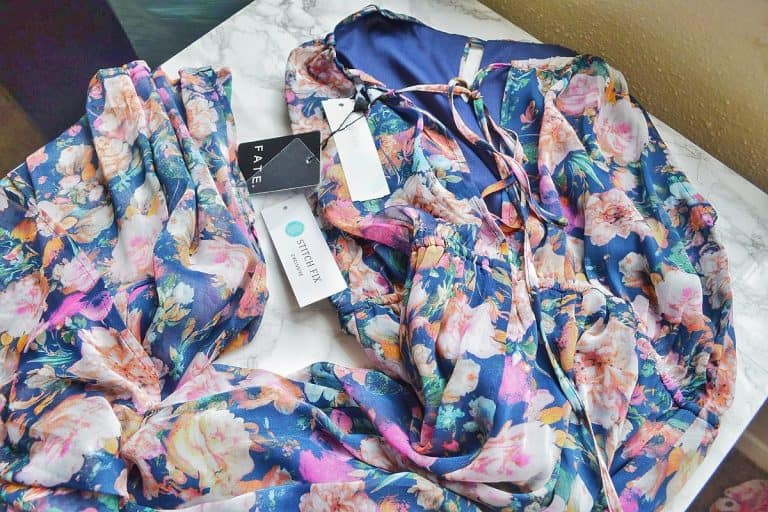 The front of the dress: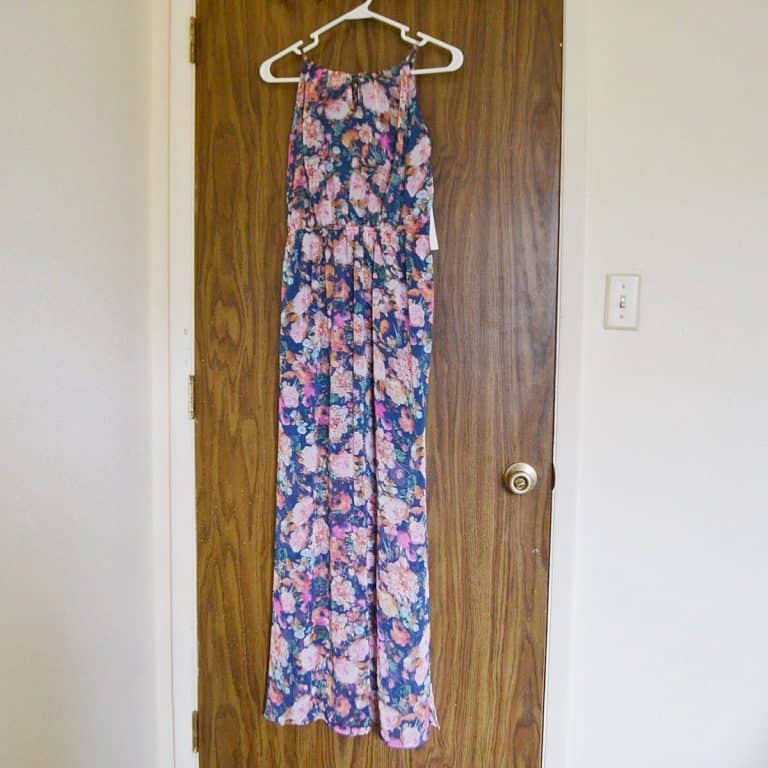 Unfortunately, the dress was too big for me. It was long, and a good inch of the hem dragged on the ground even when I had heels on. I am used to this, because most petite clothing is still too tall for me anyways. There was a lot of loose fabric on this dress, and I ended up looking shapeless. I think the next time I sign up for a Stitchfix, I will change my dress size from an XL to a L.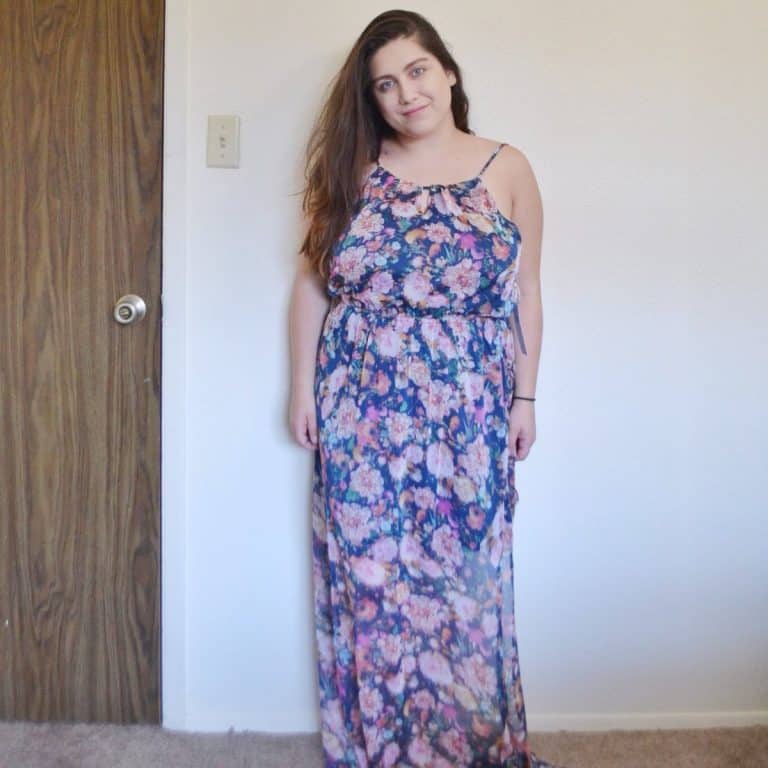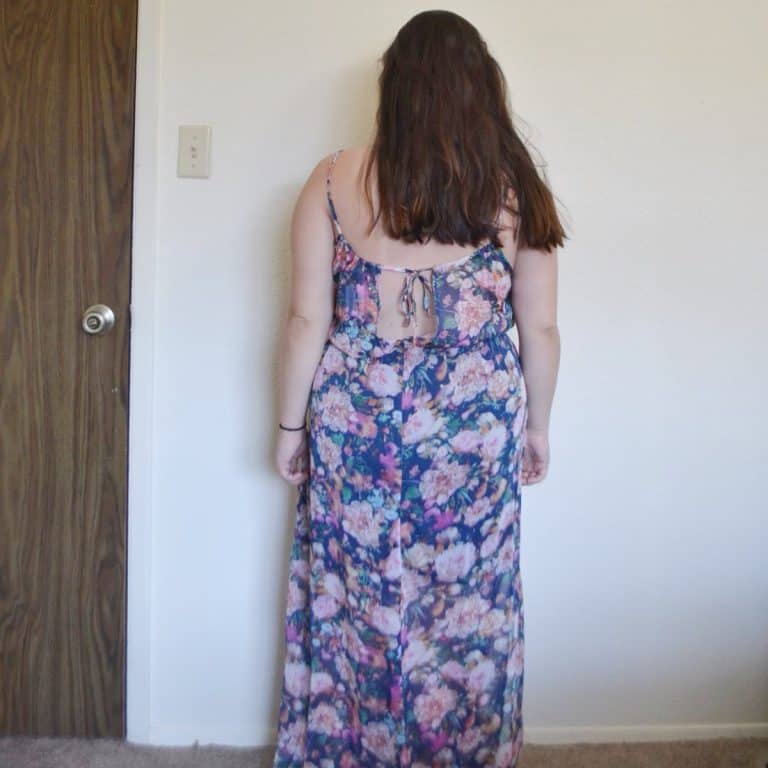 The third piece of clothing I received was a Kesey Knit Romper from Mix by 41 Hawthorn, in a size XL. This also had a floral pattern on it – I think I'm detecting a pattern.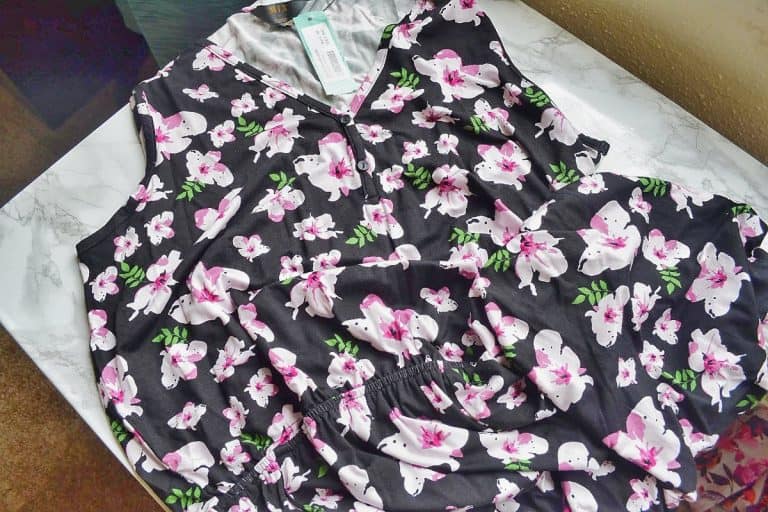 Here is the front of the romper: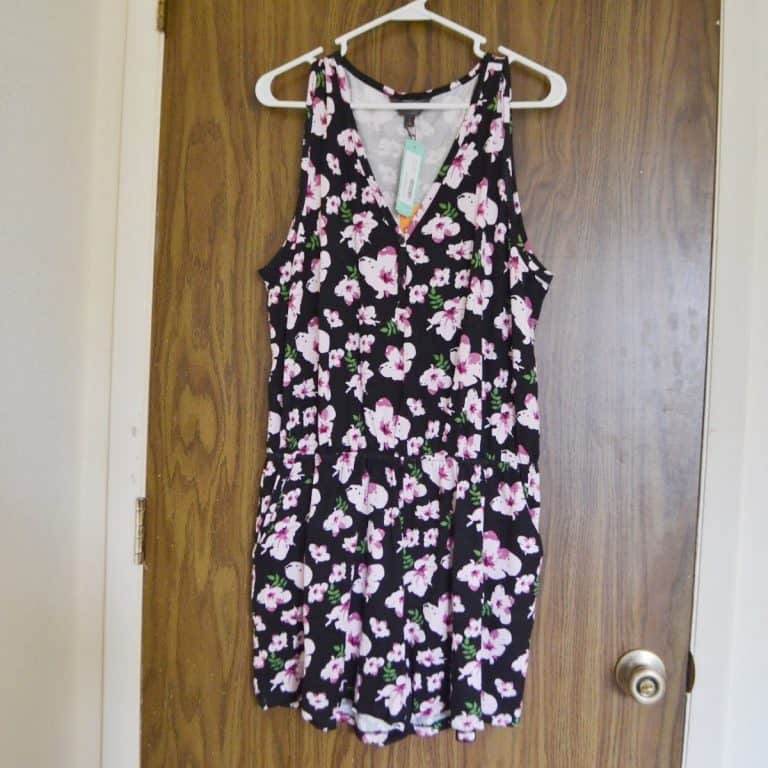 And here is how it looked on me! I'll be honest, I usually don't like rompers. In fact, out of the dozens of rompers I've tried on in stores, I've only ever bought two. They usually aren't flattering on me, and they make using the bathroom a complete pain. I actually ended up liking this one though! It was comfortable and loose, it had such a cute floral pattern, and it even had pockets! However, it was still a little too big and made me look boxy. I think Stitchfix categorizes rompers as dresses, which is why I received an XL.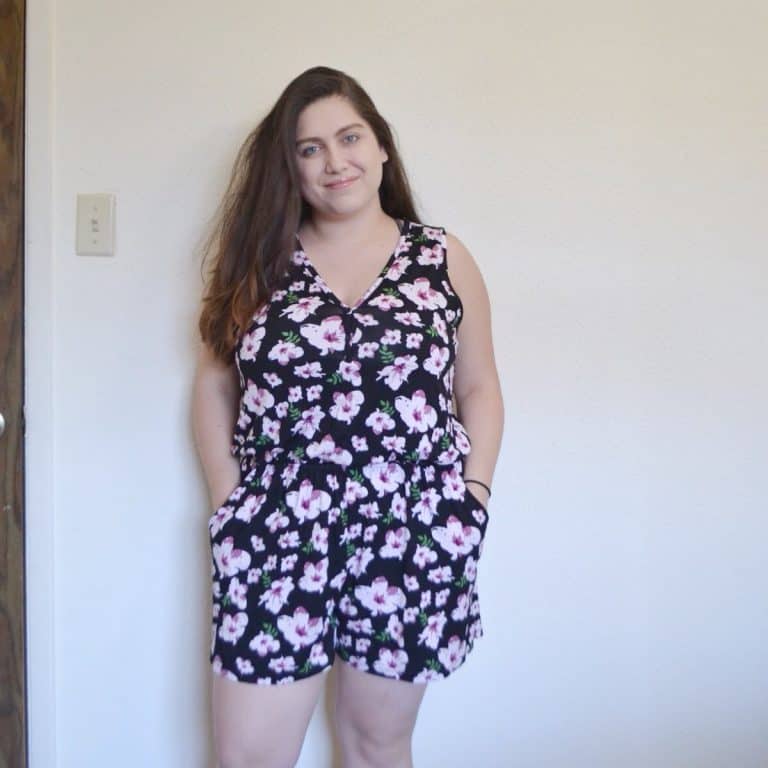 The final item I received was a burgundy Emilia Knit Skirt from Gilli. I love burgundy, and I was so happy to see they had sent this! It is such a soft material, and it falls just past my knees.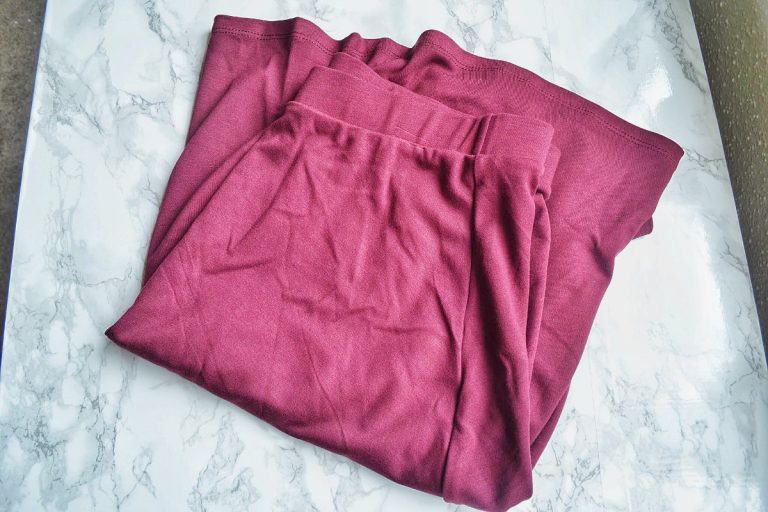 And here it is, on me. It kind of reminds me of a long cheerleading skirt from the 1950s, which is why I think it looks adorable with an oversized sweater partially tucked in. But, it would also look really nice with a bodysuit underneath.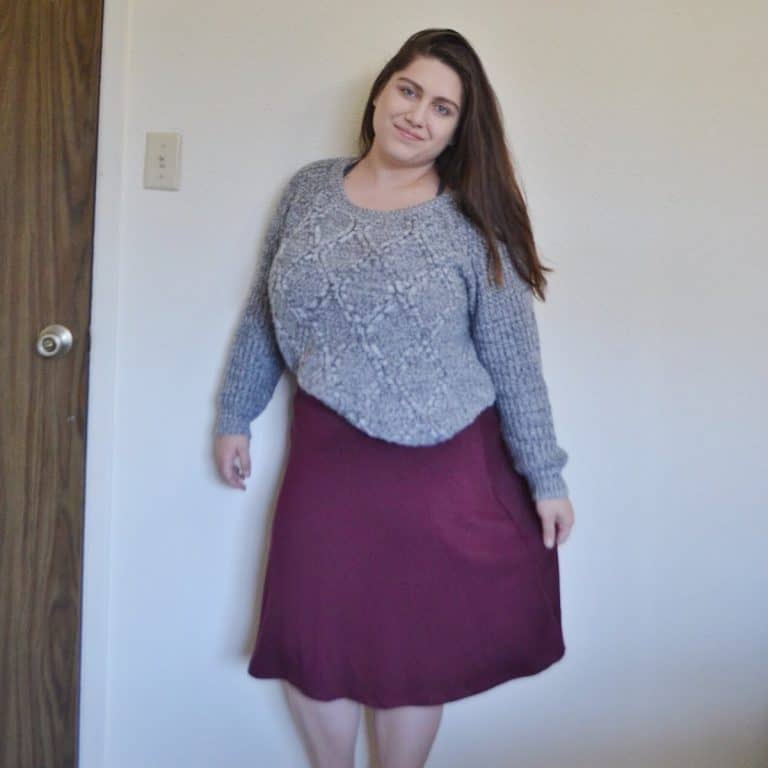 Here is the price breakdown for each item I received: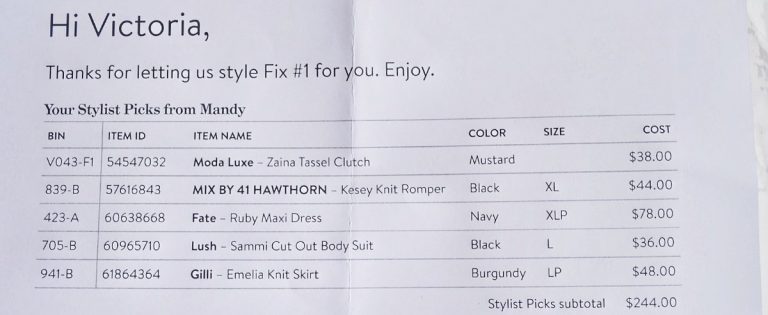 I ended up keeping the Moda Luxe Zaina Tassel Clutch, and the Lush Sammi Cut Out Body Suit. Together, they cost $74, but the $20 styling fee went towards that. The dress and the romper were too big, so I sent them back. I really liked the skirt, but I couldn't justify the $48 price tag so I sent it back as well. That is the reason why I really like Stitchfix; even though some things didn't work out, I was able to easily send them back and was not charged for them.
I had a lot of fun trying Stitchfix, and added two pieces to my wardrobe that I love! Keep reading for my final verdict: