Takeout Kit makes cooking global cuisine easy through their shelf-stable meal kits. Each Takeout Kit includes high-quality, non-perishable items that will help you create authentic international meals without a trip to specialty stores. This is a perfect subscription to gift, because these kits can be stored for up to two months! Each box contains 4 servings, and start at $6.50 per portion. Check out Takeout Kit's page for full pricing and more details!
Today, I will be reviewing Takeout Kit's NEW Pad Thai Meal Kit! You can purchase this as an individual kit for $32, or as part of a subscription starting at $26.25. I checked the prices of Pad Thai at my local Thai restaurant, and 4 servings would cost $43.80. And a 20% tip would bring that up to over $50! So, right off the bat I can tell Takeout Kits are significantly cheaper than eating out.
My Takeout Kit arrived in a sturdy cardboard box, covered in colorful pictures of food. I saw a couple of my favorite dishes on it (such as Shakshuka and Japanese Ramen) and later realized that Takeout Kit sells these meals on their website! What an ingenious packaging idea.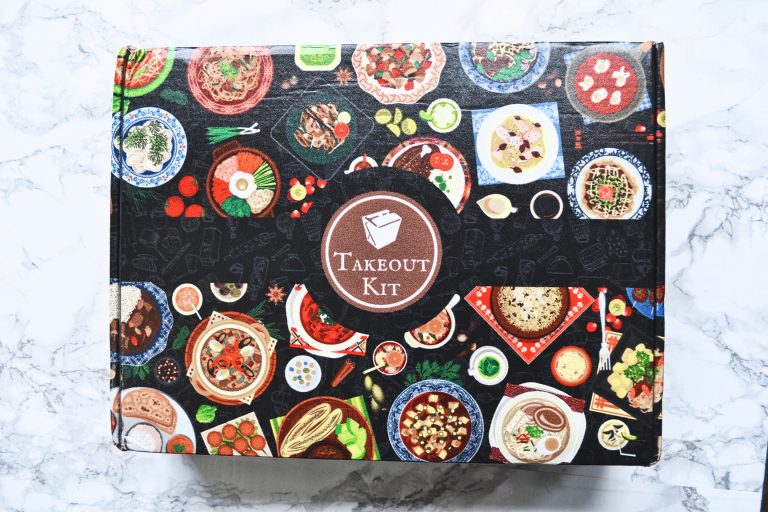 Everything in my Pad Thai kit arrived undamaged. Here's a look inside: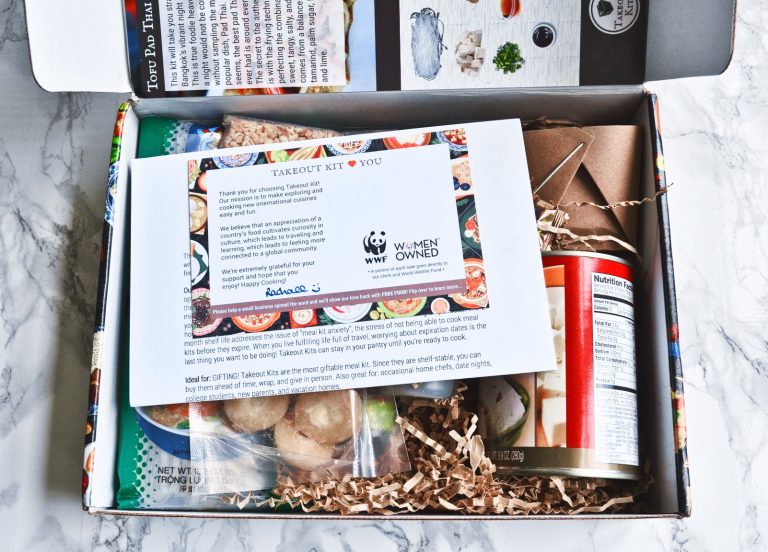 The first thing I reached for was the recipe card. The front gives the ingredient list and some information on Pad Thai's origins.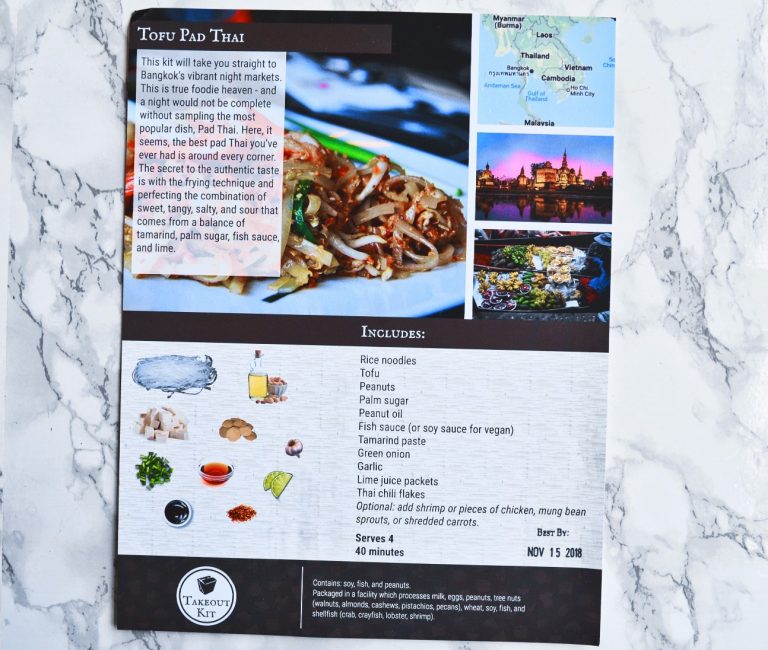 The back gives detailed instructions, along with pictures. I really appreciate the pictures, because I am a visual learner.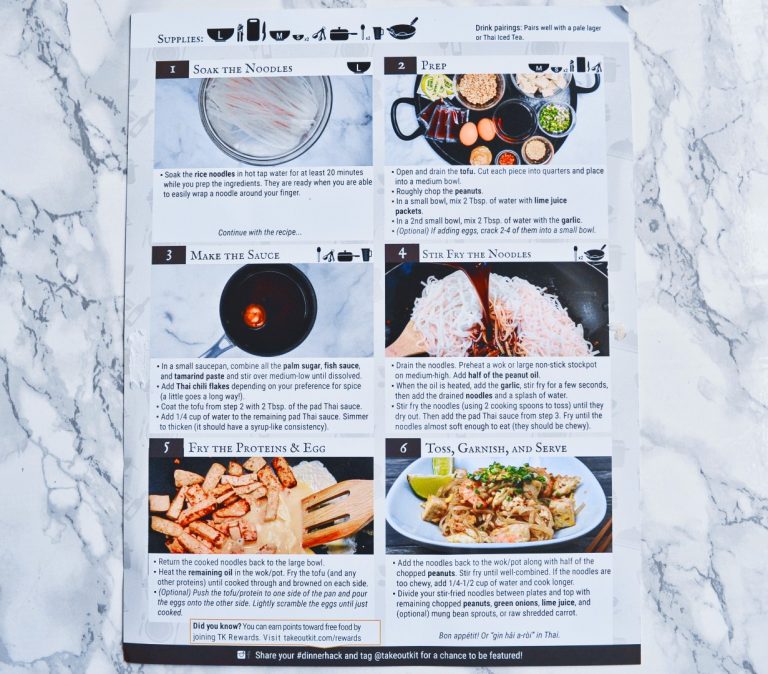 There was also a thank you note, and I was very happy to hear that a portion of each sale supports their chefs and the World Wildlife Fund.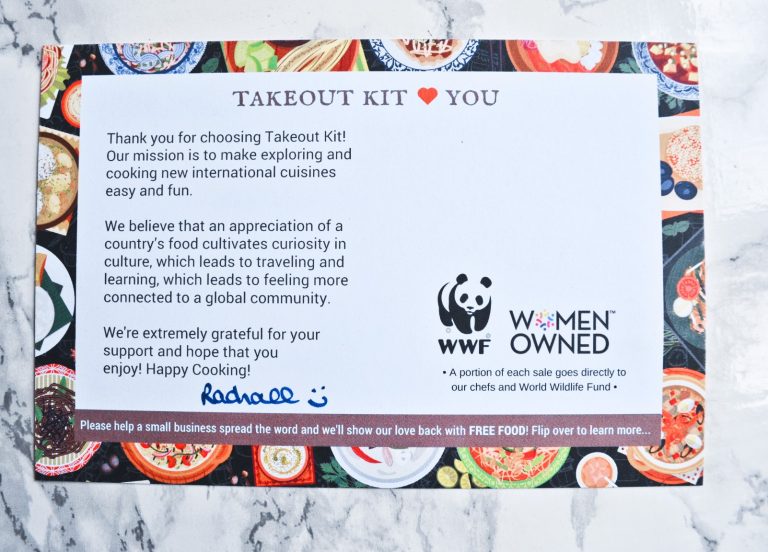 So many ingredients were packaged inside! The gaps were filled with cardboard squiggles, which kept everything nice and safe.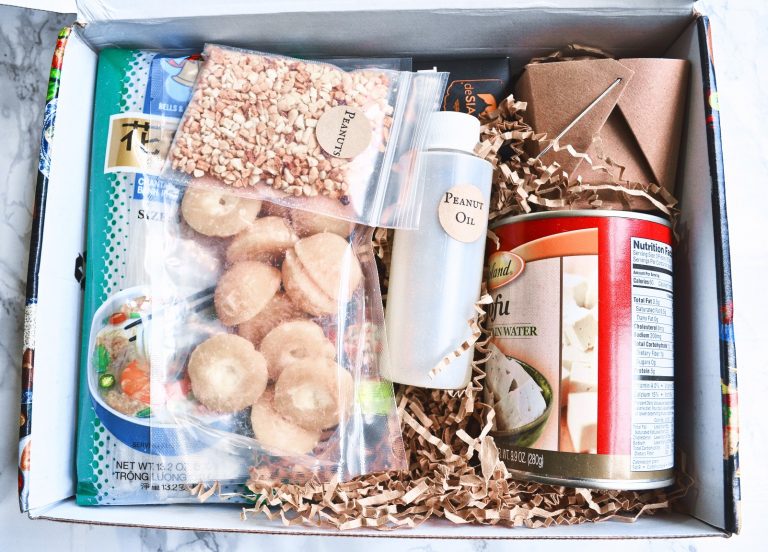 The Pad Thai kit contains:
1 13.2 oz package of rice noodles
2 packs of Tamarind Stir Fry Paste
1 bag of palm sugar
1 jar fish sauce
1 tube peanut oil
1 bag crushed peanuts
1 19 oz can of tofu
3 Tru Lime packets
Thai Chili Flakes
1 garlic powder packet
1 green onion packet
Bonus: 2 tamarind flavored hard candies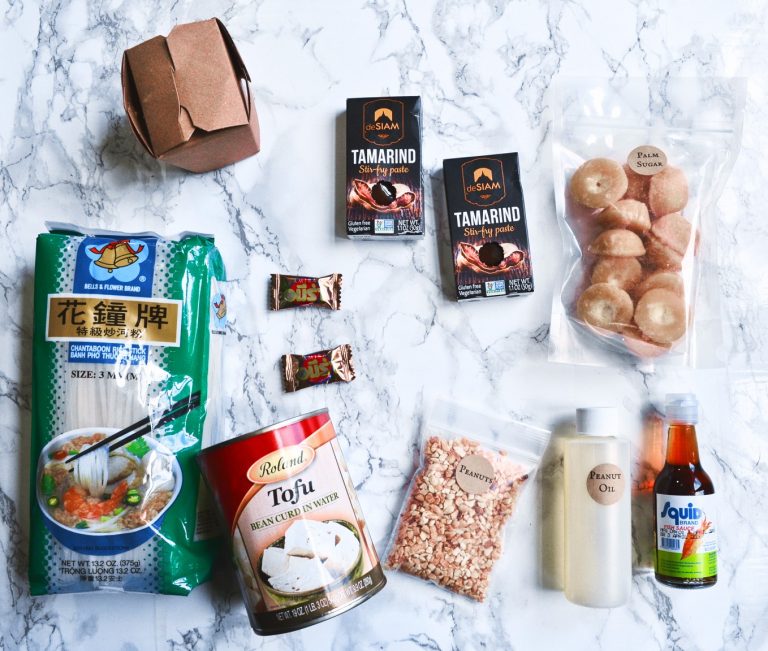 I love that the spice packets were stored in a little takeout kit!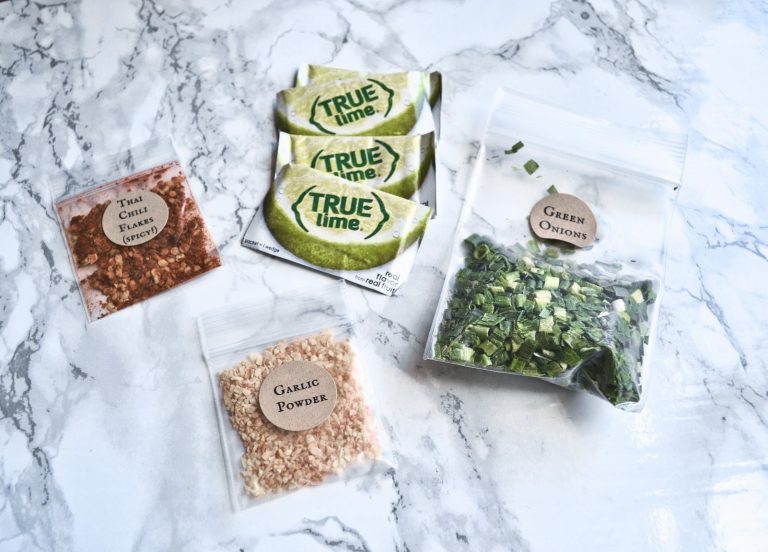 I made Pad Thai the day I received the kit. The photo on the recipe card looked so good, and I couldn't wait to try it! I'll walk you through the cooking process. The first thing I did was soak the rice noodles in a bowl of hot water.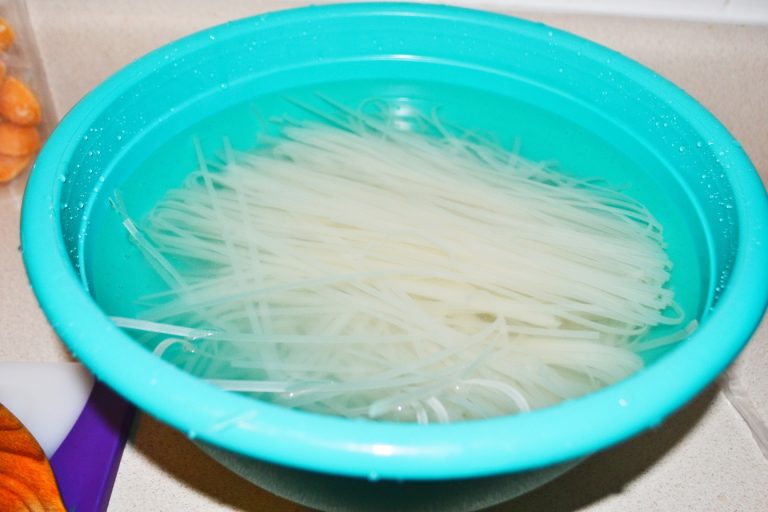 Prepping your ingredients first can save you a lot of hassle while cooking! I set up four bowls; one with drained and quartered tofu, one with Tru Lime mixed with water, one with garlic powder mixed with water, and one with softly beaten eggs. The eggs weren't included in the kit, and were an optional ingredient that I already had in my fridge.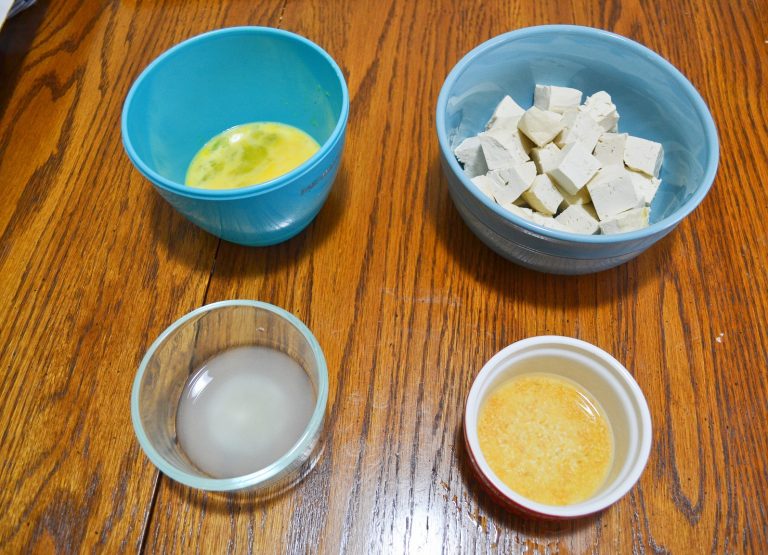 Next, I got started on the sauce. I heated the palm sugar, fish sauce, and tamarind paste until dissolved. This part did not smell good at all! I really detest fishy smells, so cooking with fish sauce isn't pleasant. Thankfully the sauce tasted way better than it smelled.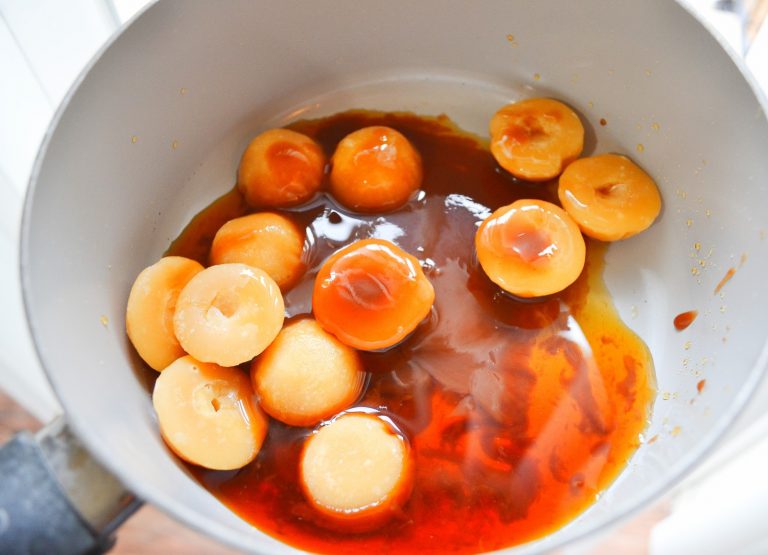 The sauce got nice and bubbly, and thickened to a syrup-like texture.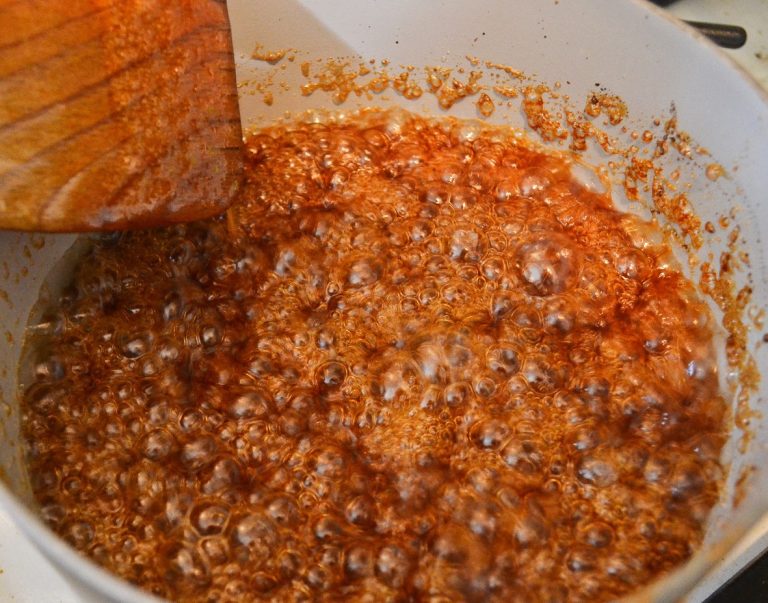 I spooned a little of the sauce over the tofu, and let it sit while I continued to prepare the meal.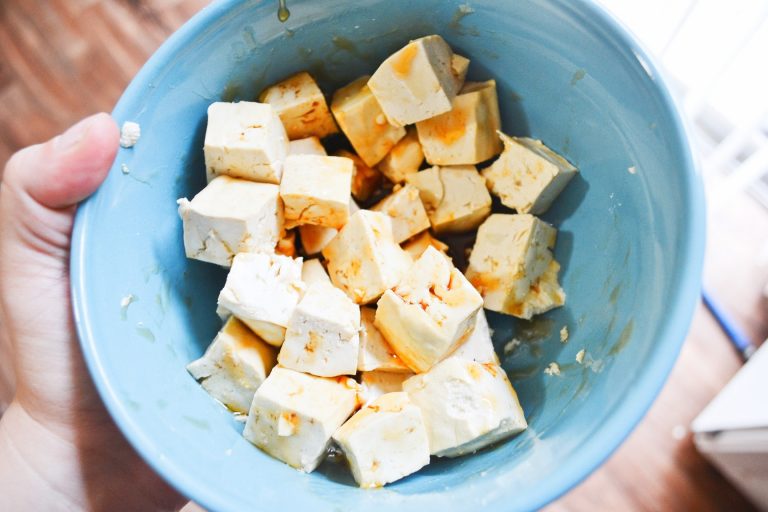 At this point, the rice noodles were nice and soft. I drained them, and tossed them in a pan with some peanut oil, garlic, and Pad Thai Sauce. The fishy  fragrance from the sauce had gone away, and the new smell was making me ravenous!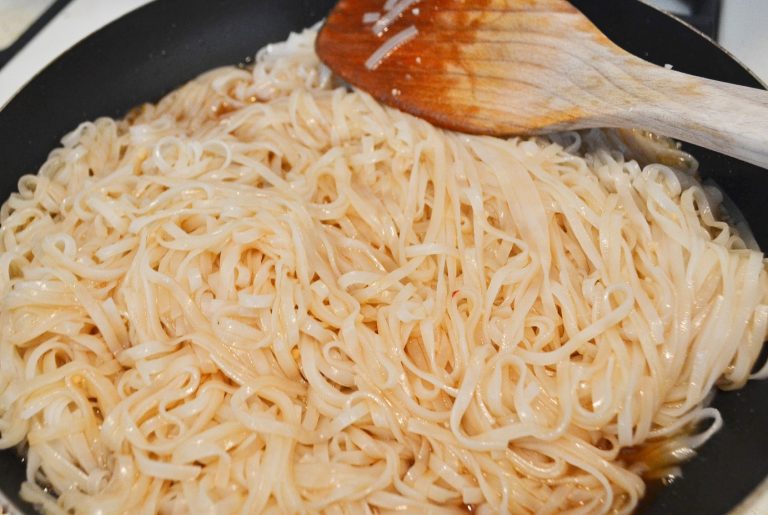 Once the noodles were done, I set them aside and cooked up my eggs and tofu. I'm usually not a big fan of tofu, but cooking it in peanut oil definitely improves the taste. It was still a little mushy when browned, but that's tofu for you.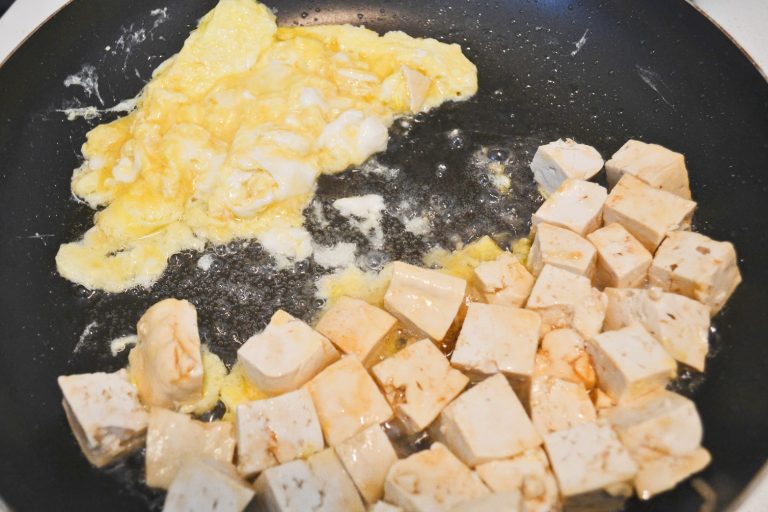 I added the noodles back to the pan, along with some peanuts, and gave it all a good stir.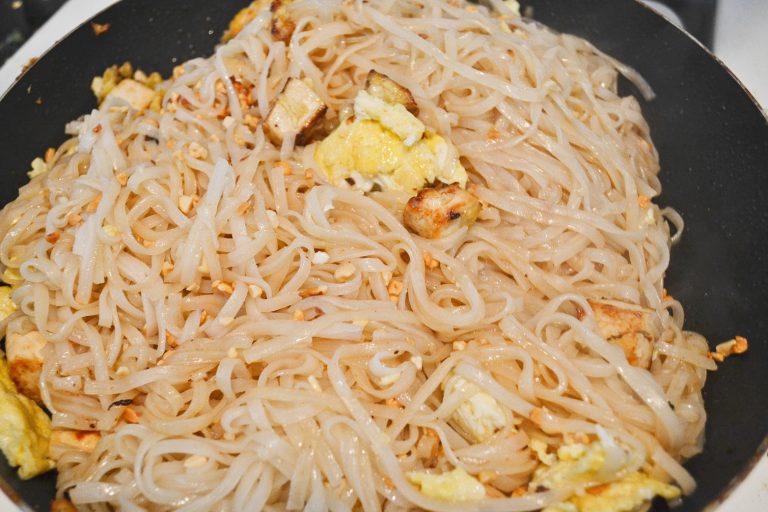 The final step, and my personal favorite, was plating! I scooped out a generous portion, and topped it with shredded carrots (an optional ingredient), green onions, and lime juice. Doesn't this look beautiful? I'm salivating just from looking at it.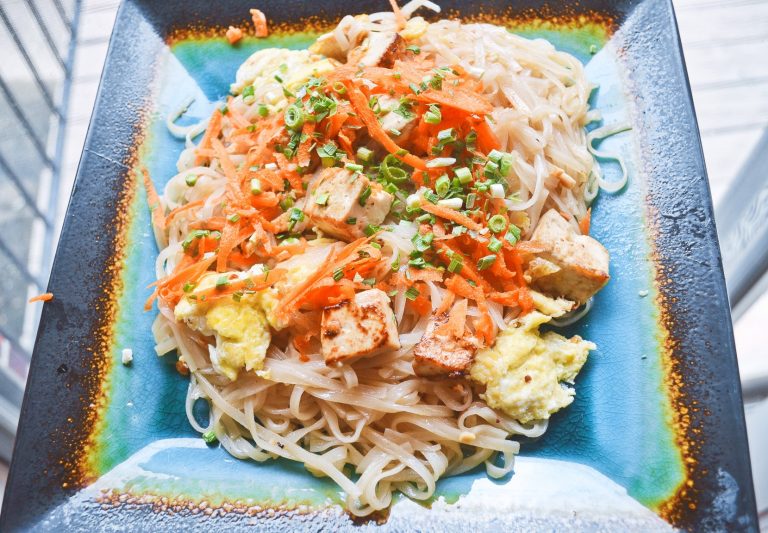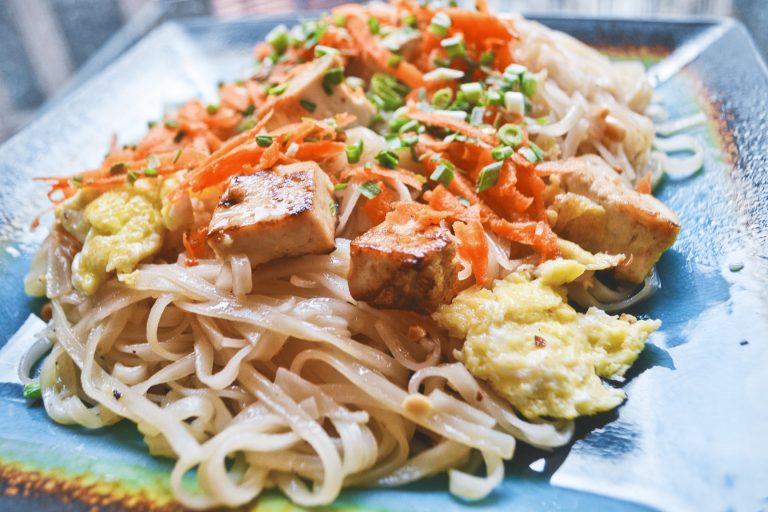 The sauce was incredible! I think using authentic flavors such as palm sugar and tamarind paste is really what pushed this recipe to the next level. This was such a filling meal, and I loved every bite. I was really surprised by how much food it made. The recipe says it makes four servings, but I expected it to be more like three. What can I say, I have a big appetite? This actually ended up lasting me for five servings! I don't have a family to cook for, so I ate this for lunch and dinner two days in a row, and for lunch on the third day. This was delicious for the first two days – but not so much on the third day. And, believe it or not, I actually wasn't sick of Pad Thai by the time I finished it all! I think this is such a fun way to cook international cuisine, and it is definitely cheaper than going out to eat. I think it would be great if Takeout Kit offered smaller kits with 2 servings, but I'm definitely not complaining about leftovers. If you would like to cook global flavors without breaking the bank or running to multiple stores, check out Takeout Kit today!