TeaTourist is a UK based subscription box that mails out sample pouches of loose leaf artisan teas. This is a great way to try out several kinds of tea, before investing in a full-sized canister. Tea Tourist currently has one subscription option, but two more will be coming soon.
Themed boxes are £15 ($21) each; past themes have included "Magic & Mischief", "Cool & Quirky", and many more! A new themed box is released each month, but you can purchase one from a prior month. For example, Tea Tourist sent me April's box to review, which is still available for purchase. Each box includes 6 tea samples, with enough loose-leaf tea for 3-4 cups.
You will soon be able to build your own box, or sign up for a monthly subscription. Monthly subscriptions will start at £11 per month, and the price for Build Your Own is TBD.
Today I will be reviewing TeaTourist's April Ravish & Lavish box. If you like the sound of these teas, the box is still available on their website.
My box arrived opened and slightly battered; I think it was checked at customs. However, all of my tea samples were in perfect condition.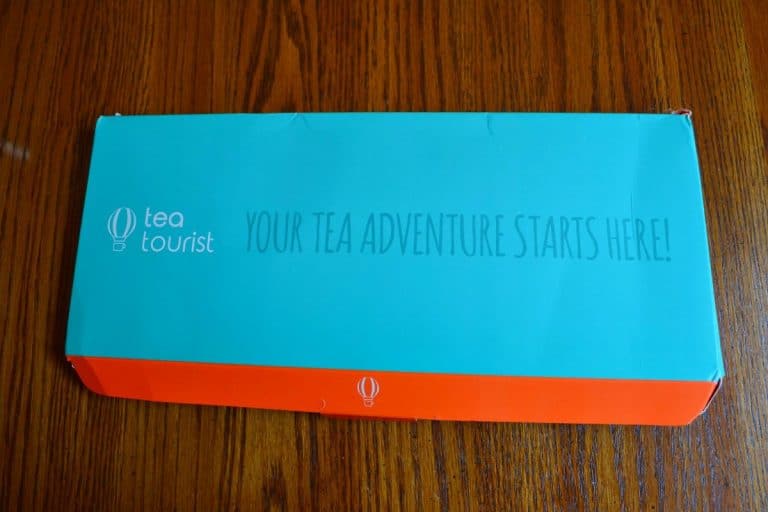 April's theme was Ravish & Lavish, so this box was curated to fulfill sweet tooth cravings. My Tea Tourist box contained a card with photos of each tea included inside.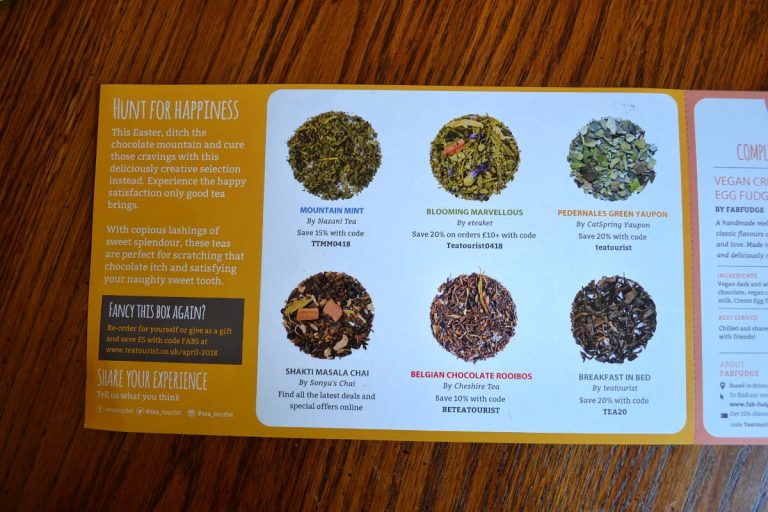 They also sent me a sample of vegan fudge! This was delicious, and reminded me of a Cadbury Cream Egg without the guilt and overpowering sweetness.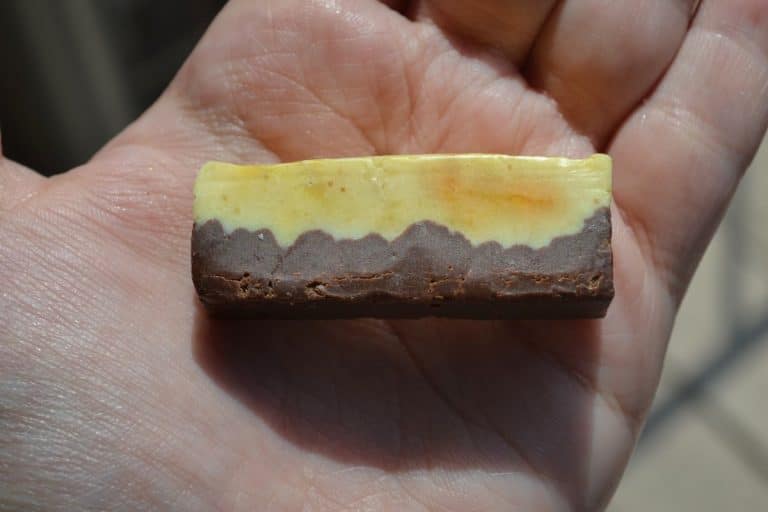 The Ravish & Lavish box included these six teas: Shakti Original Massala Chai, Mountain Mint, Breakfast in Bed, Pedernales Green Yaupon, Belgian Chocolate Rooibos, and Blooming Marvellous.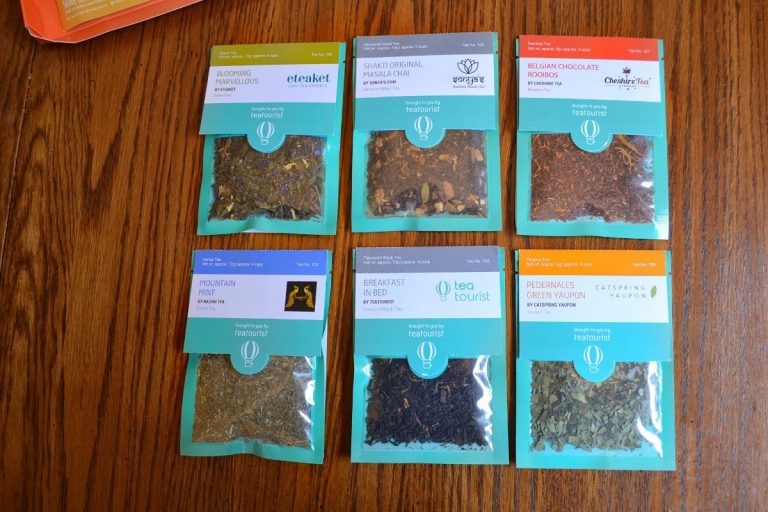 Shakti Original Masala Chai ($4)
This tea is made by Sonya's Chai, an Ontario based company that specializes in masala chai. The Shakti Orginal is a blend of Assam black tea and spices such as cinnamon, ginger, cardamom, anise seed, clove, and fennel. It has a medium caffeine level, and is good for your health.
I prepared the tea as suggested, with milk and a hint of maple syrup. It was absolutely delicious – a sweet and spicy explosion of flavor. This felt like a fall beverage to me, but I could definitely get used to drinking it every morning.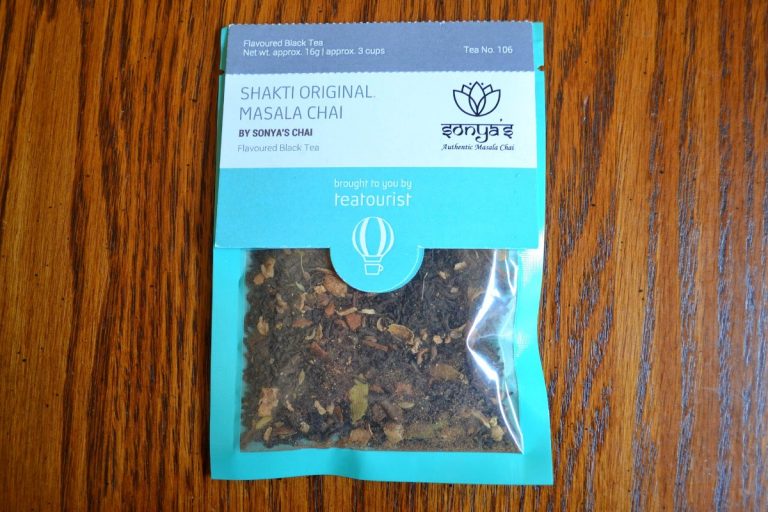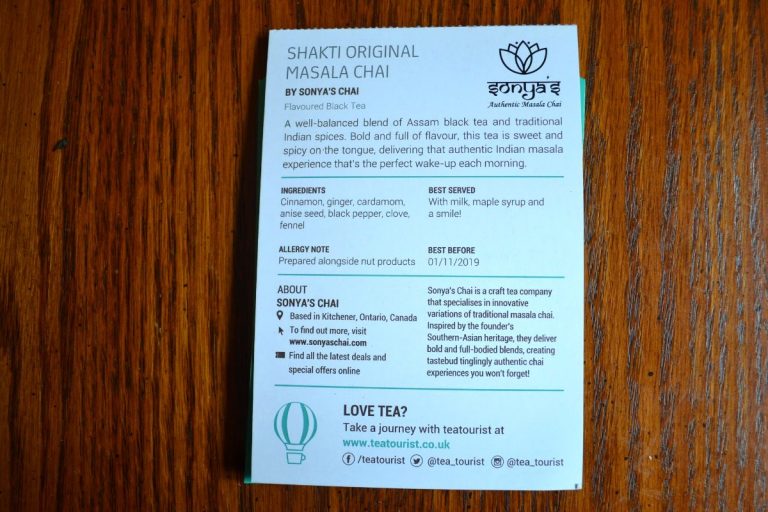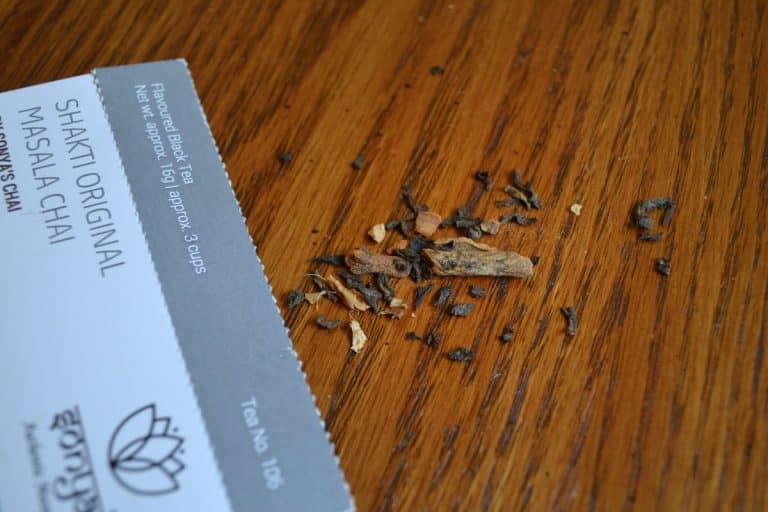 Mountain Mint ($6.69)
Mountain Mint is made by Nazani Tea, which is a London-based company that works directly with farmers, foragers, and ethnobotanists. This tea is made from 100% Wild Mountain Mint harvested in Armenia, and it has no caffeine.
I was a little nervous about trying the Mountain Mint, because it looked moldy at first glance. I looked up pictures on Nazani Tea's website, and it is just part of the tea leaves. I added a little honey to my cup of tea, and I quite liked the taste. It reminds me of mint tea I used to drink before bed as a child. Unfortunately, the tea leaves are too small for my strainer, and I ended up with quite a chunky cuppa.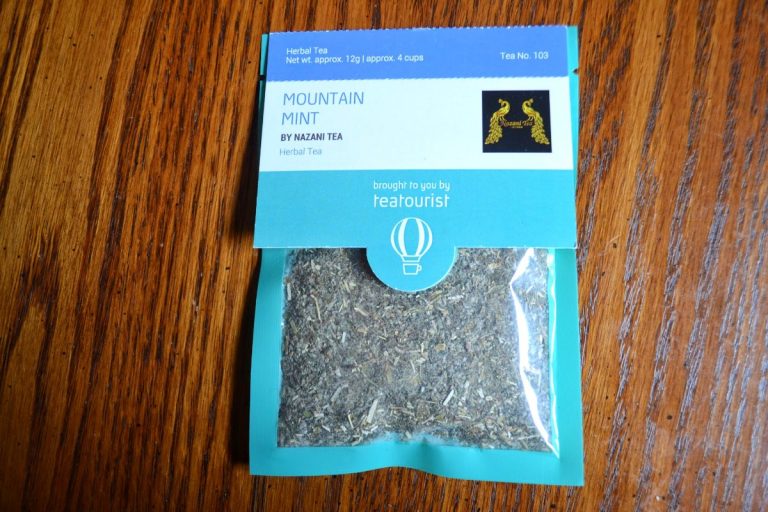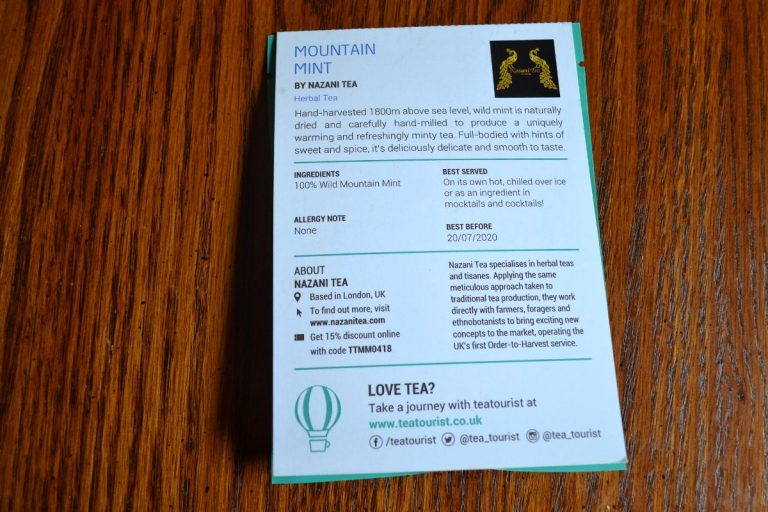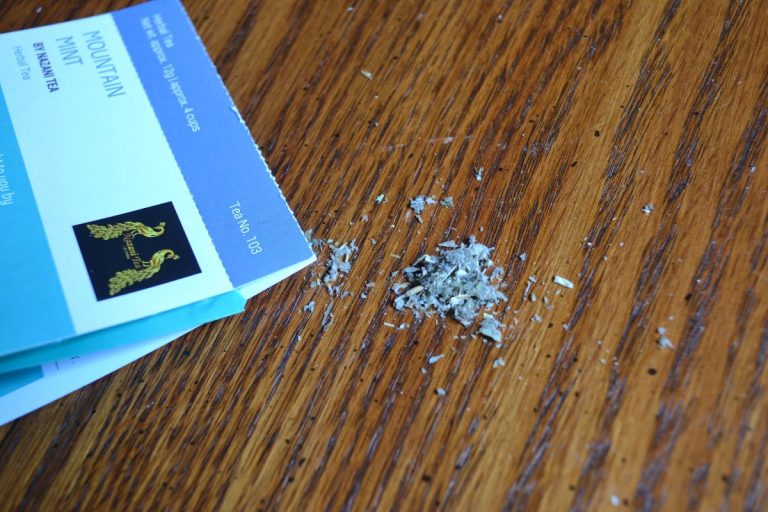 Breakfast in Bed (Estimate: $2.50)
This Assam black tea is blended with vanilla, and also an unknown "flavoring". It is actually made by Tea Tourist, and it is not sold on their website. So, I could not find an exact retail value, but I am estimating it at ⅙ of the cost of this box: $2.50.
The Breakfast in Bed blend is quite strong, and I love its vanilla flavor. I can't figure out what the unnamed flavoring is, but it is definitely sweet. I think its' name is fitting, because I can definitely imagine drinking it alongside a breakfast pastry.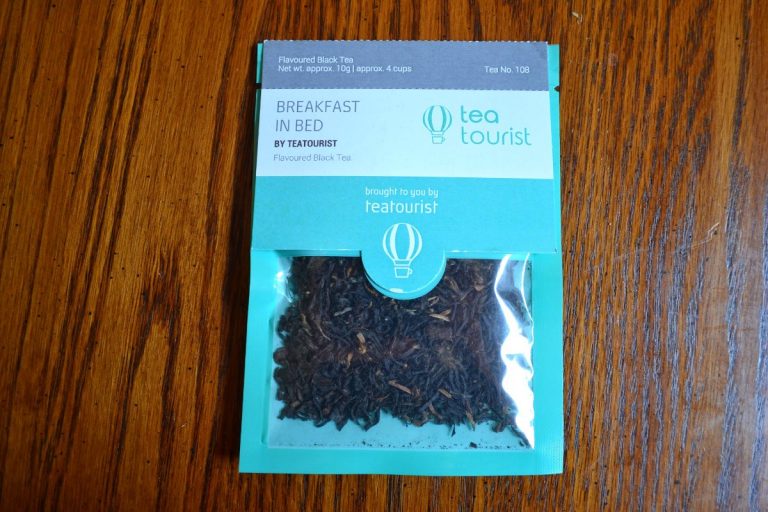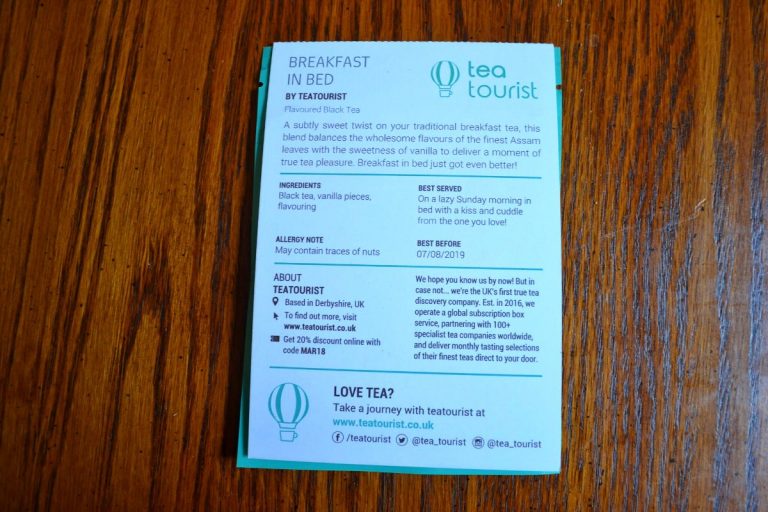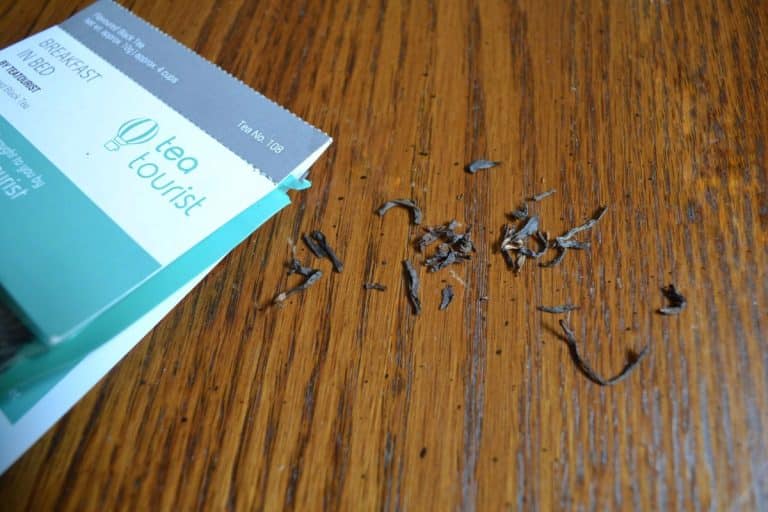 Pedernales Green Yaupon ($1.35)
This tea is made by Catspring Yaupon, a Texas based company that harvests Yaupon from the fields surrounding the CatSpring ranch. Yaupon is the only naturally caffeinated wild plant in North America. The Pedernales Green Yaupon contains a medium level of caffeine, and is good for focus.
I received a Green Yaupon tea in the last Tea Tourist box I reviewed, so I was happy to receive another one! It reminds me of green tea – light, herbal, and refreshing.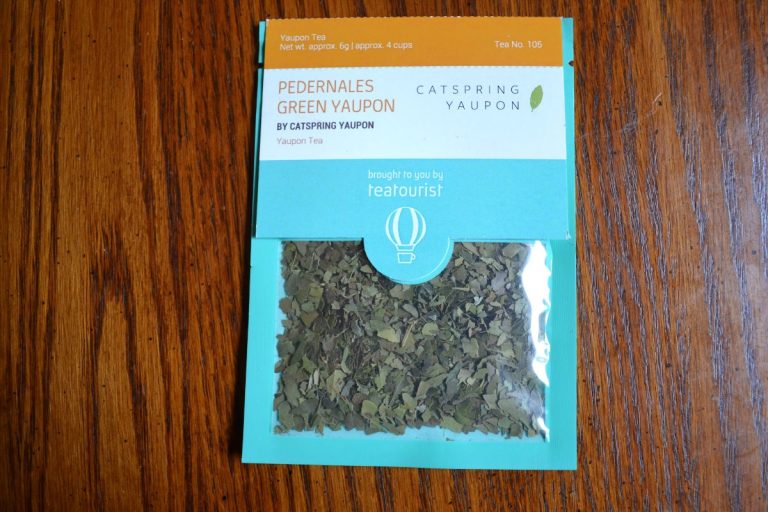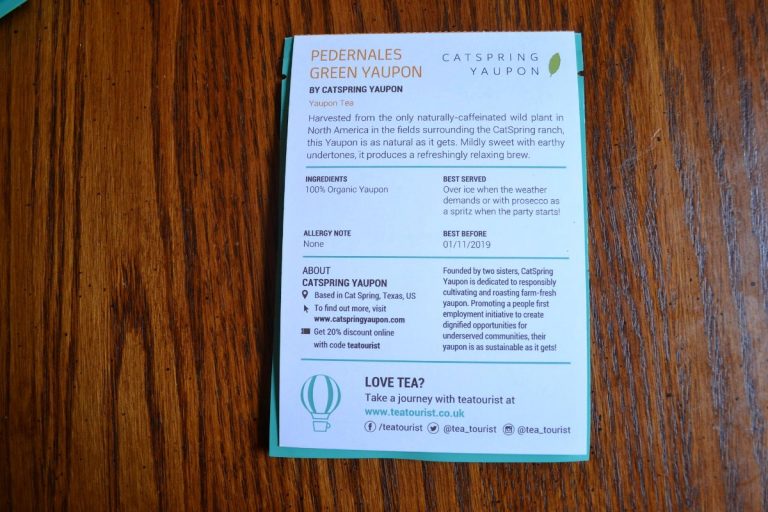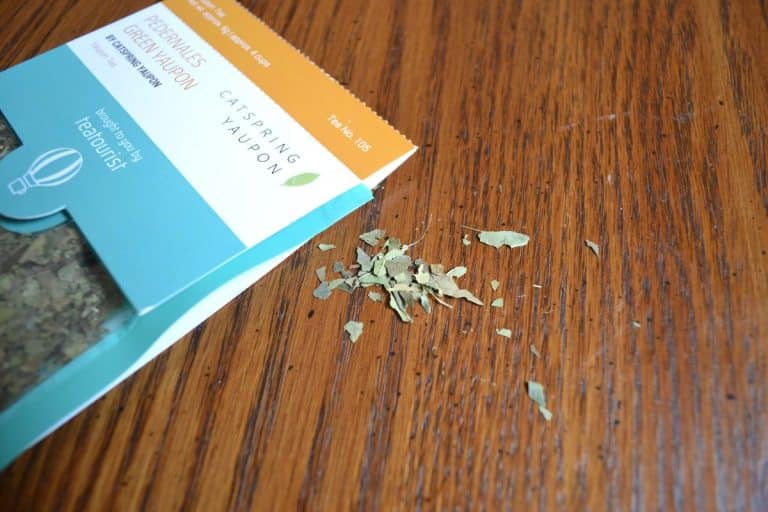 Belgian Chocolate Rooibos ($0.63)
The Belgian Chocolate Rooibos is produced by Cheshire Tea, who have secured 12 Gold Stars at The Great Taste Awards over the years! This tea is made from rooibos, cacao bean pieces, calendula petals, and natural flavors. It is caffeine free, and naturally sweet.
This is the tea I was most excited to try! I have a sweet tooth, and I especially love chocolate. The Belgian Chocolate Rooibos is delicious; the chocolate flavor is subtle but noticeable, and I didn't need to mix in any sweetener. Love it!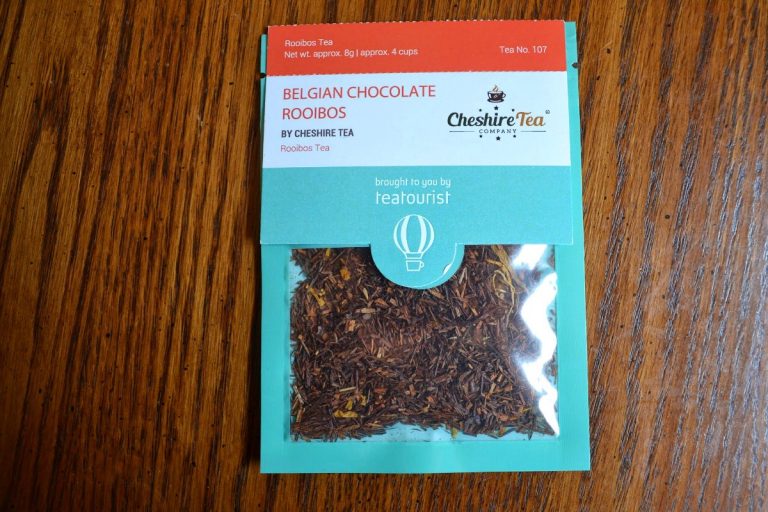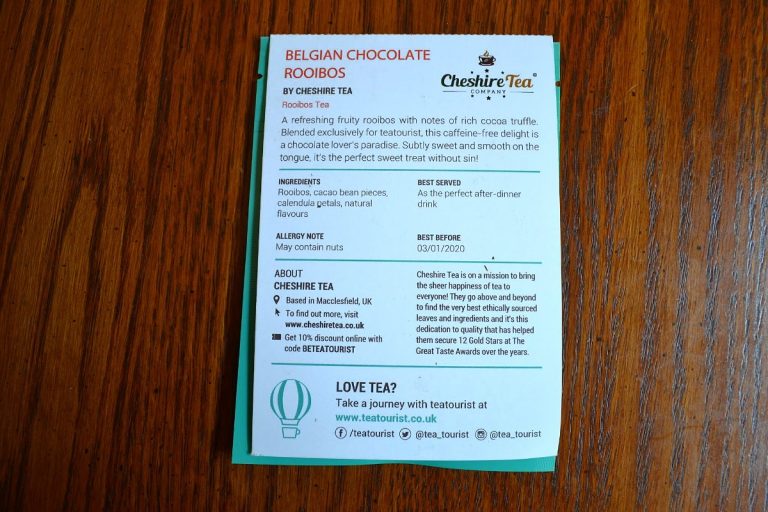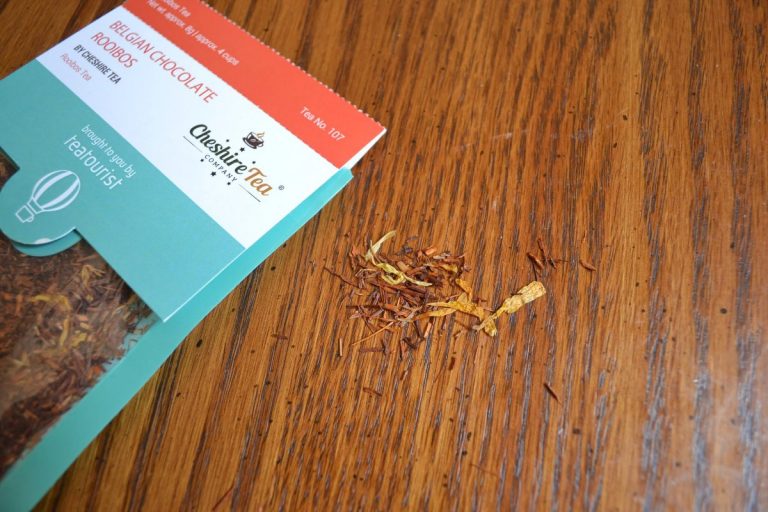 Blooming Marvellous ($1.22)
This unique tea is a blend of Green Chinese Sencha leaves, rosebuds, strawberries, mallow, sunflower petals, lemon, vanilla, and ret fruit. It is made by Eteaket, which is a Scottish company that sources natural blends. Blooming Marvellous has a medium caffeine level, and is best served over ice.
This was the most fragrant out of all the teas; the strawberry smell was so strong! I loved drinking this. It was mostly sweet and fruity, and a little floral. I also love the way it looks; flower petals in tea just excites me for some reason.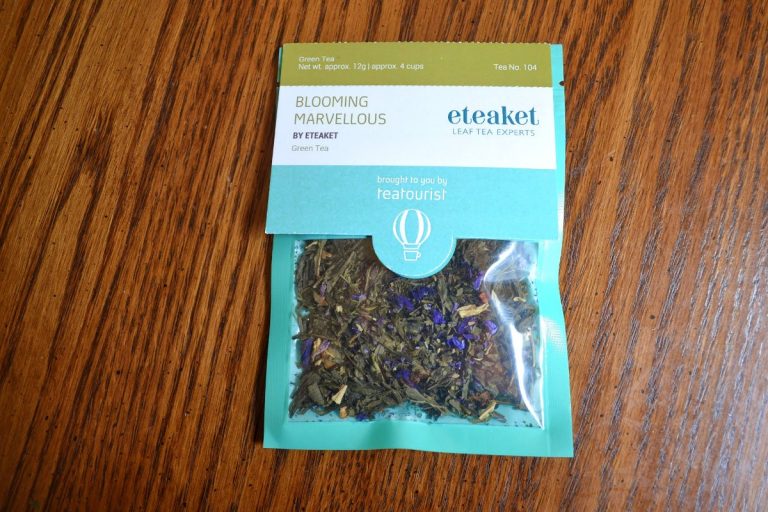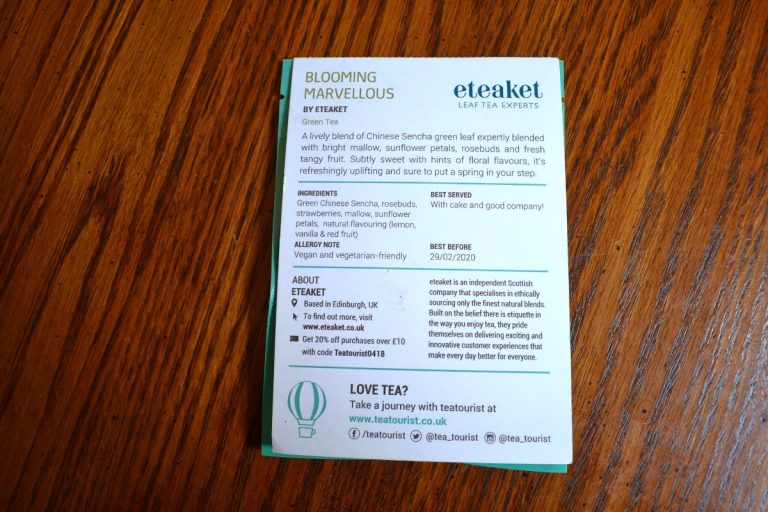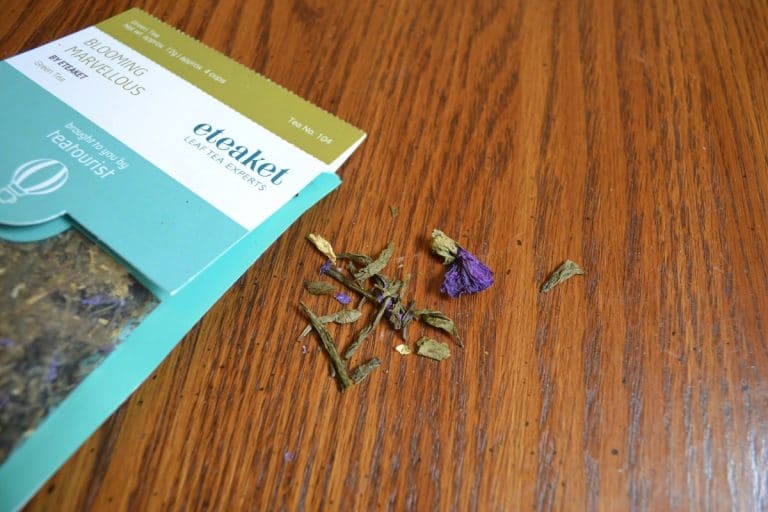 Wow, I loved this Ravish & Lavish box even better than the last Tea Tourist box I reviewed! I have a pretty major sweet tooth, so these indulgent teas were the perfect pick for me. I think Tea Tourist did a wonderful job choosing high quality teas made with natural ingredients, and I would highly recommend this box to any tea lover. What a fantastic way to try out teas from all over the world!