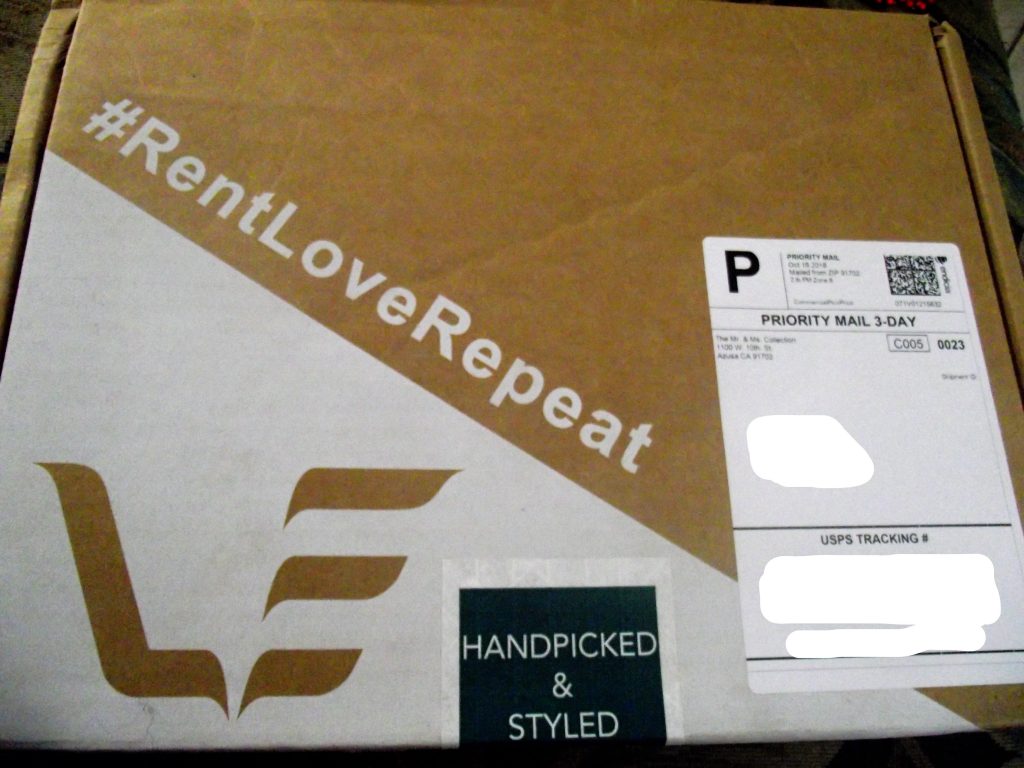 The Ms. Collection provides a unique twist on clothing subscription boxes. I adore their business model. Get clothes, wear, send back hassle free! The biggest bonus for me is that I do not even have to do the laundry! I just ship it back when I am done wearing the clothes! If you see the clothes and decide you just cannot live without them then you can pay member price and but the clothes at a great discount. With this collection, you can choose from a variety of options. These options are as follows!
Standard Once a Month: 3 clothing items once a month for $59.99
Premium Once a Month: 4 clothing items once a month for $69.99
Standard Unlimited: 3 clothing items unlimited times a month for $79.99
Premium Unlimited: 4 clothing items unlimited times a month for $89.99
All of these are such great deals for the clothing items you receive. Today I will be reviewing the Premium box I received for October.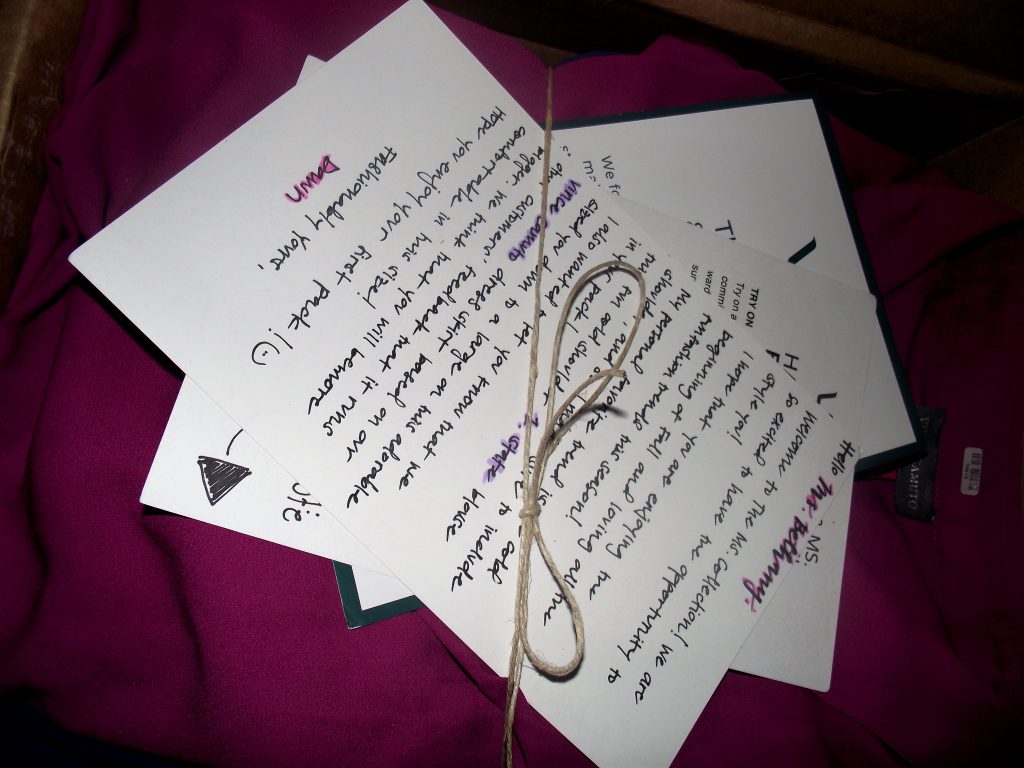 So I received my box on what I considered to be a generally bad day. This box made my day better! It came in a perfectly sized box, tied up with a perfect little bow. I was so so excited to start looking at my clothes.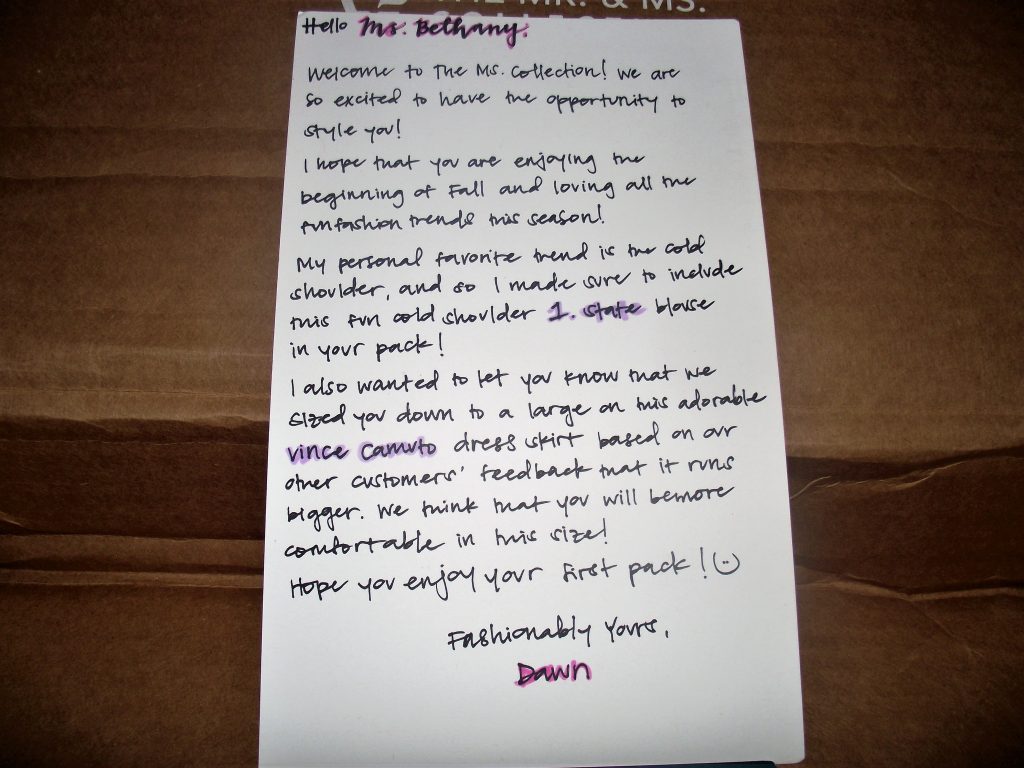 First up there was this wonderful handwritten note from a member at the company. They explained in detail the clothes they sent and why they made some decisions with sizing adjustments.  It was a personal touch I did not expect but it pushes this box to the next level.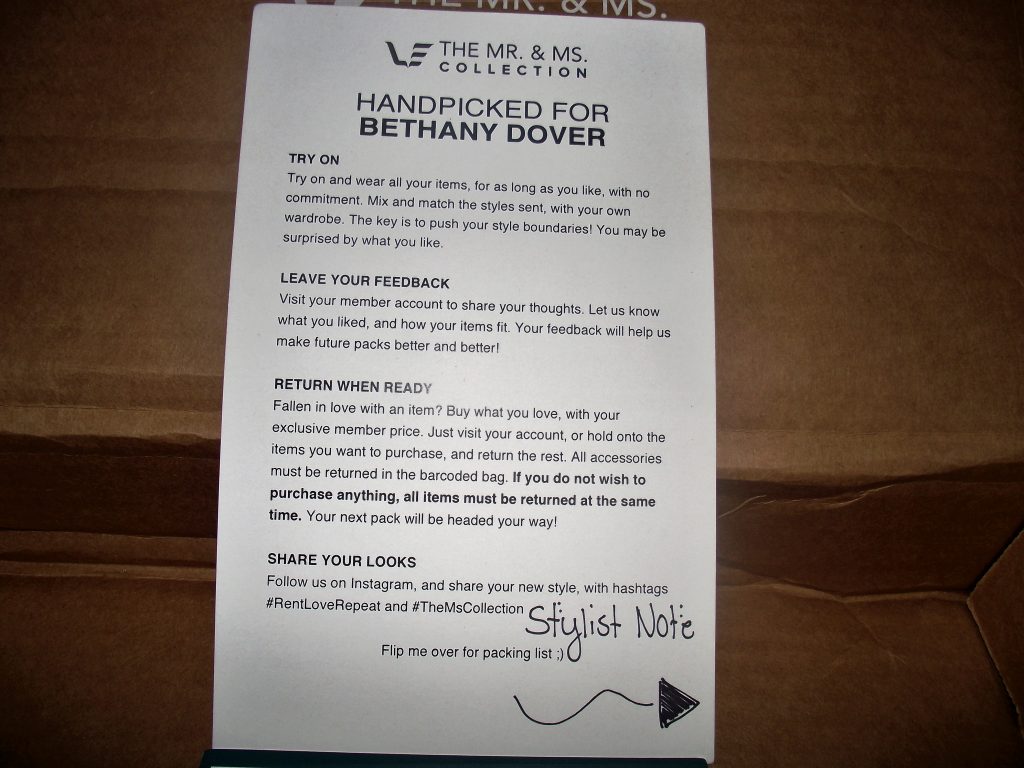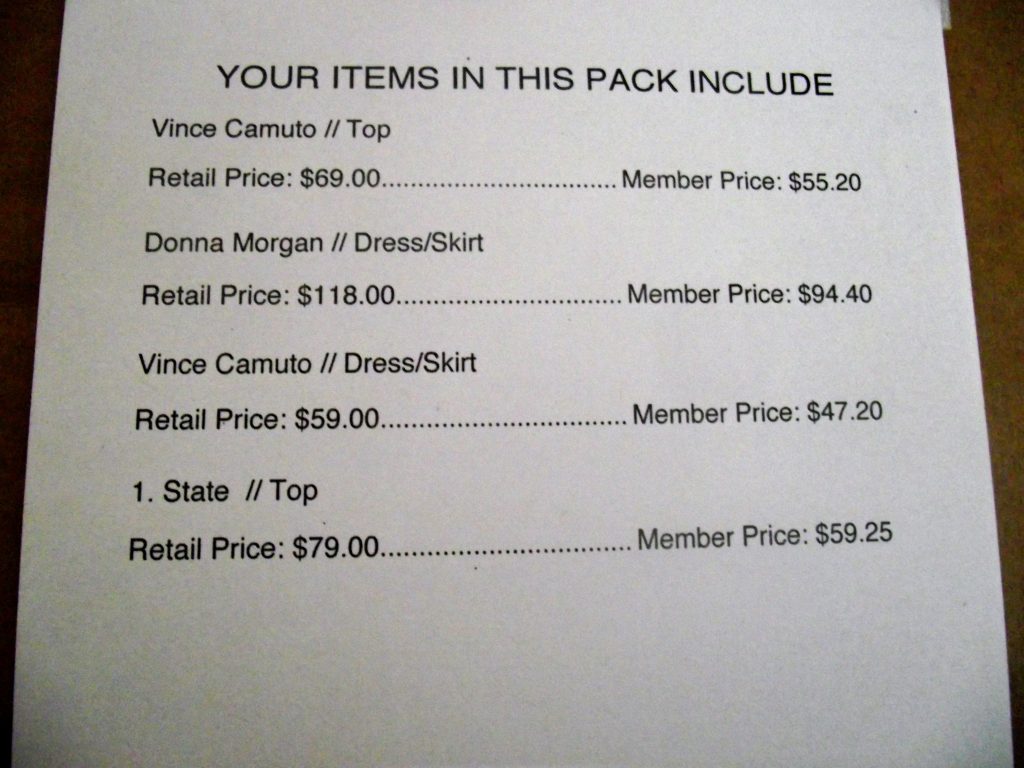 there was also this double-sided note explaining the process of the rental. It also has a price list so you can see specifically what clothing items you received, the retail cost, and your purchase price if you choose to keep an item or all! this makes it so much easier to understand and follow.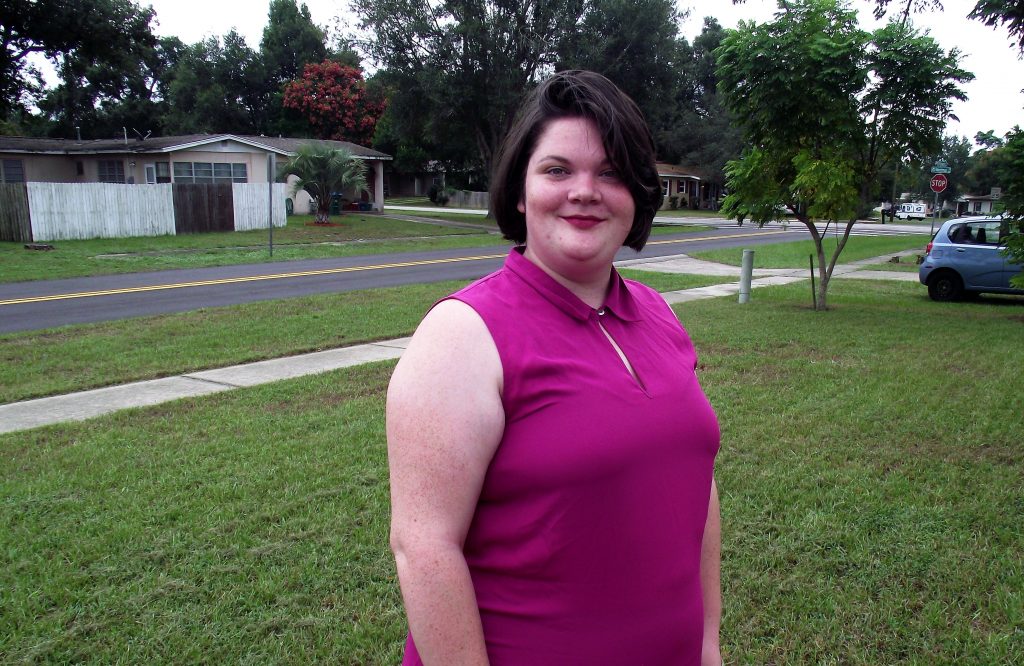 First up in the clothing portion of my box was this Vince Camuto top. It is a sleeveless Pink top with a higher neckline. It has a slit in the front that you can either leave open or can wear as shown with the button done. It was a really comfortable fit and a nice silky material. The retail cost on this shirt is $69.00, but if I wanted to purchase it I could for $55.20. This shirt also pairs really nicely with both jeans and dress bottoms which makes it an awesome addition to any closet!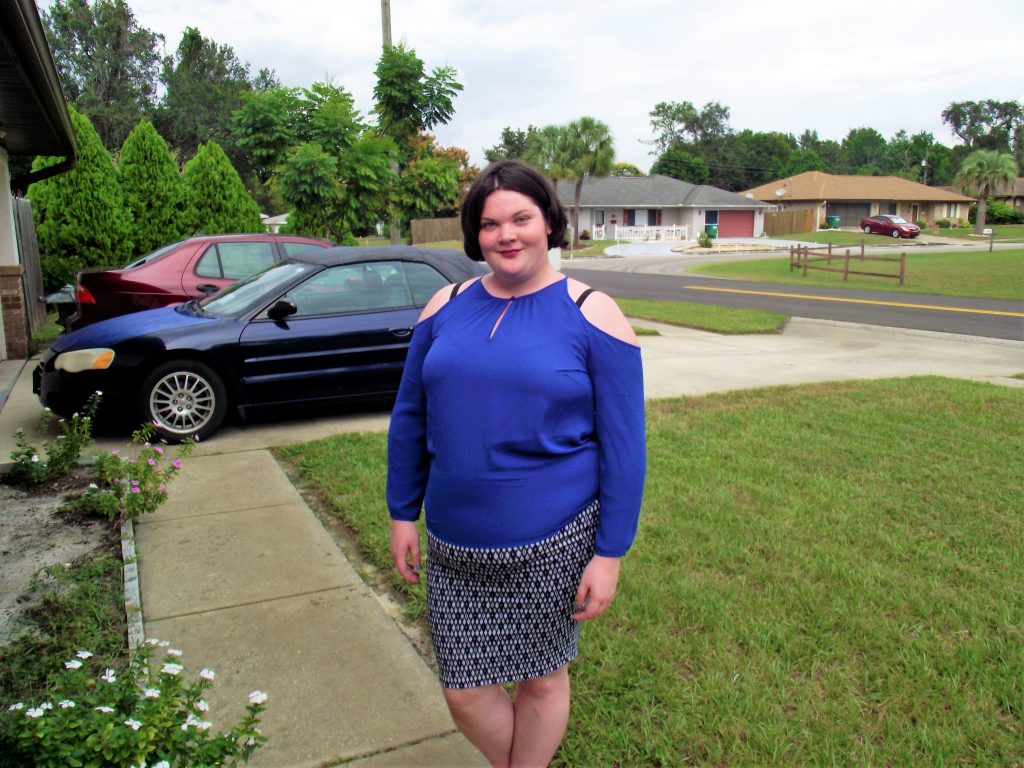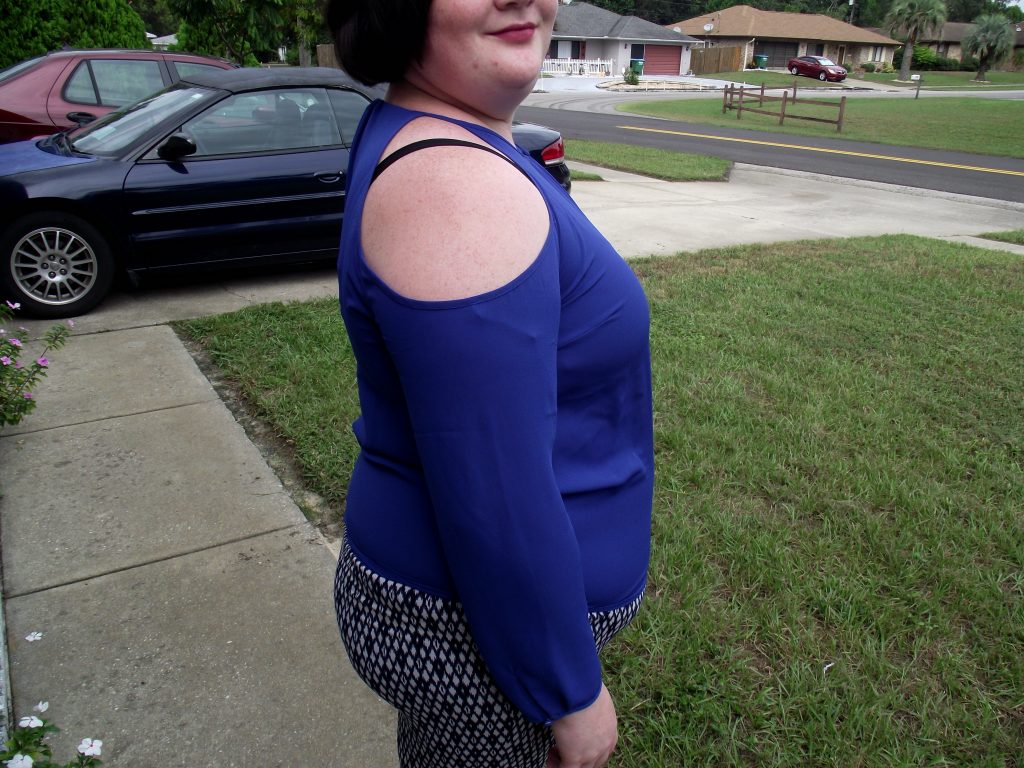 The next two items in my box went really well together. The first was a cold shoulder State top that retails at $79.00 and the skirt was another Vince Camuto that retails at $59.00. the skirt had a unique pattern that almost reminded me of snakeskin. It was a silky material, but I wish that it had not been sized down as I feel it would have fit a bit better that way. The top had a variety of awesome features from the open shoulders to the slit neckline. I loved the sleeved on this as it gave it some nice appeal, but covered up my arms which tends to be a confidence issue for me. The shirt especially was probably my favorite piece in the entire box.members can get these items for $106.45 which is a steal!
There also was a Donna Morgan dress that I loved, but unfortunately was too small for me. It was an all-black dress with a scoop neckline and 3/4 sleeves. If it had been my size I would have had a hard time not purchasing the dress for myself. I loved it.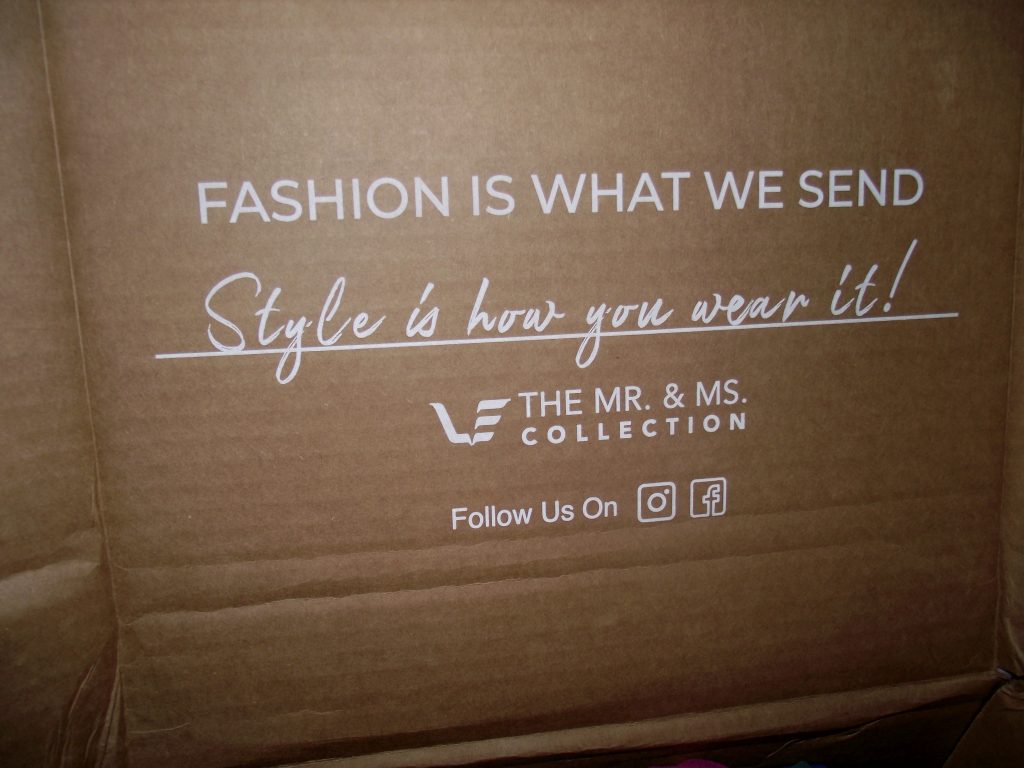 Being able to try new clothes and not have to go to the store is invaluable for me as I have two young kids. This box takes it to the next level. The value is beyond perfect for the items you receive and the benefit of being able to just ship it back no hassle. They even include in the box a prelabeled package to make it easier for members. You can tell they care for their members and only send the finest. If you want hassle-free clothes for an amazing price, check them out here! As a special offer for all new members if you use the code findsubstyle20 you will get 20% off your first month! If you have a man in your life, I also suggest checking out our review for their brother service, The Mr. Collection.