The Treatsie Artisan Sweets subscription box delivers delicious sweets every month. Here's a closet look at the treats and candies in the Treatsie February 2015 sweet subscription box.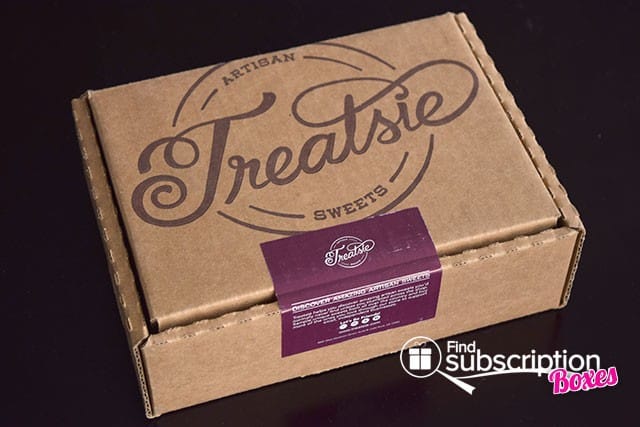 Treatsie includes a product flyer that describes all of the treats in that month's box.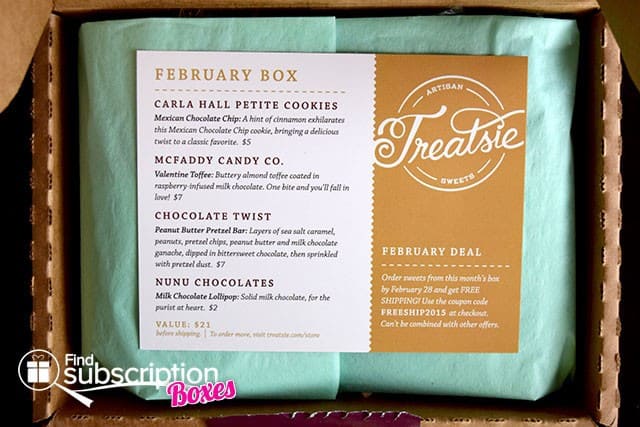 Here's a first look into our February 2015 Treatsie sweets box.
Inside the Treatsie February 2015 Box
There were 4 treats in our February 2015 Treatsie box.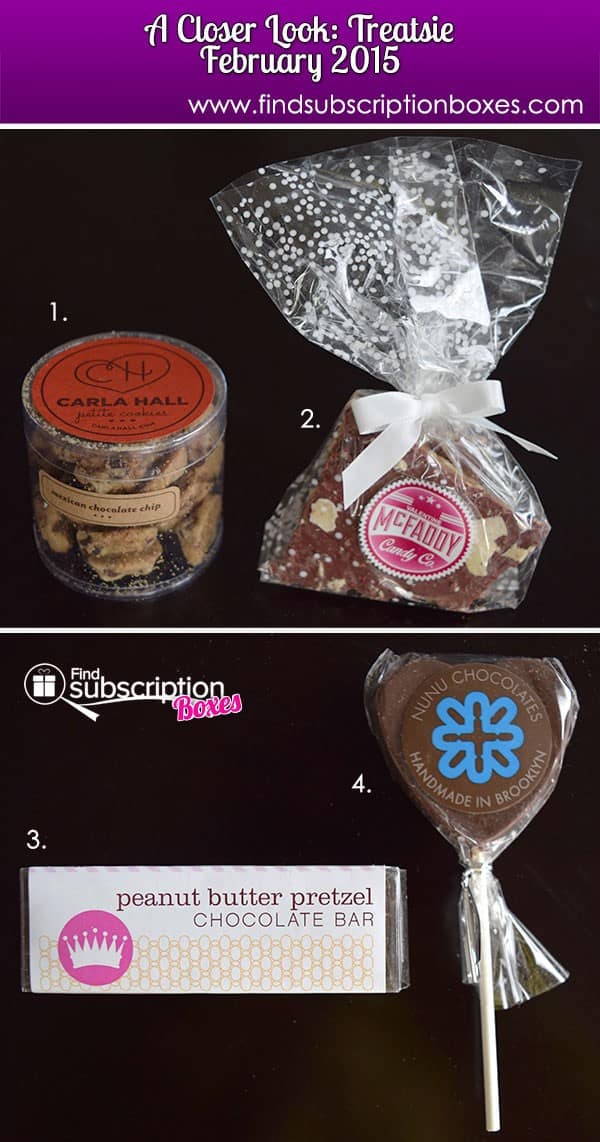 1. Carla Hall Petite Cookies Mexican Chocolate Chip – Retail Value: $5
These mini cookies have a great cinnamon flavor to make this more than just a chocolate chip cookie.
2. McFaddy Candy Co. Valentine Toffee – Retail Value: $7
Fall in love with this buttery almond toffee coated in raspberry-infused milk chocolate.
3. Chocolate Twist Peanut Butter Pretzel Bar – Retail Value: $7
This delicious bar had layers of everything we love – sea salt caramel, peanuts, pretzel chips, and peanut butter – all dipped in chocolate to create a perfectly crunchy, chocolatey treat.
4. NuNu Chocolates Milk Chocolate Lollipop – Retail Value: $2
This heart-shaped lollipop is made of solid milk chocolate.
Treatsie February 2015 Box Review Wrap-Up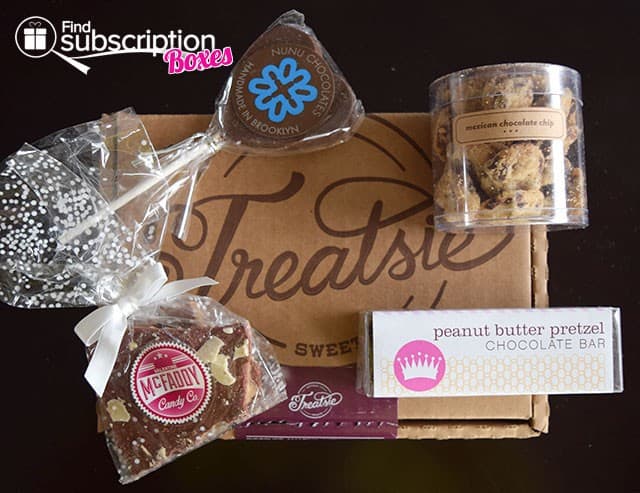 As chocolate lovers, we really enjoyed the variety of chocolate treats in the Treatsie February 2015 sweets box. We couldn't get enough of the Chocolate Twist Pretzel Bar and the Mexican Chocolate Chip cookies were a fun twist on one of our favorite cookies.
What was your favorite treat from the February Treatsie box?