True Drool is a monthly dog subscription box for large breed dogs. Each True Drool Big Dog Box features 4-7 dog toys and USA Made dog treats for dogs over 40 lbs. If you have a German Shepherd, Lab, Golden Retriever, or similar sized dog – True Drool is for them! With today's True Drool dog subscription box review, we're taking a closer look at the May 2015 True Drool Big Dog Box.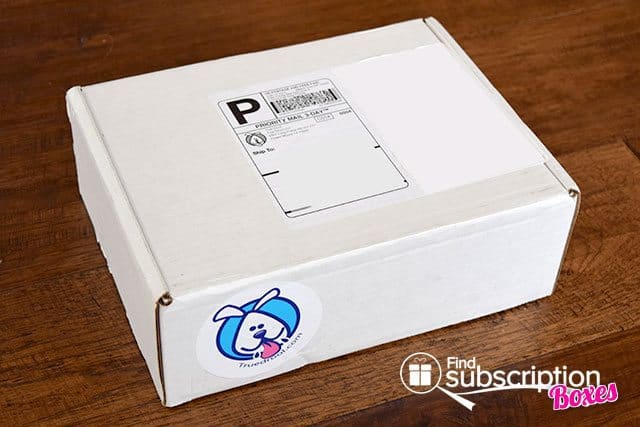 The May 2015 True Drool box included a product flyer that provided information about each of the dog items in that month's box.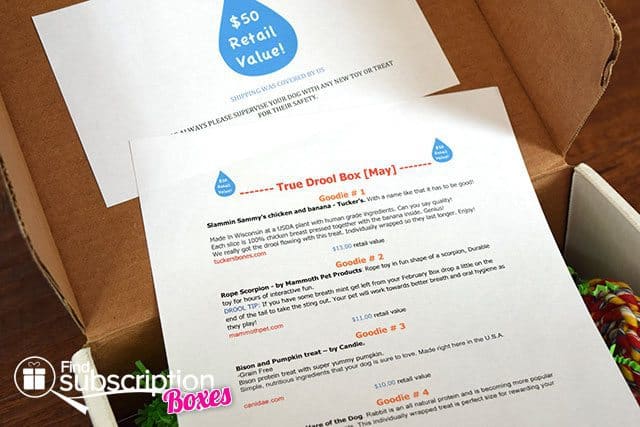 Here's a first look inside our True Drool May dog box.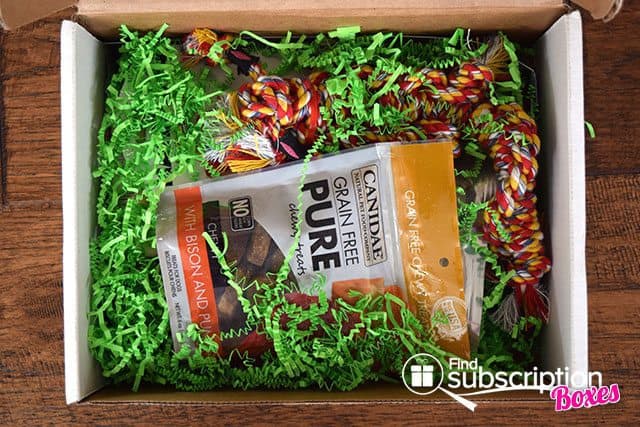 Inside the True Drool May 2015 Box
There were 5 dog products inside our May True Drool dog box.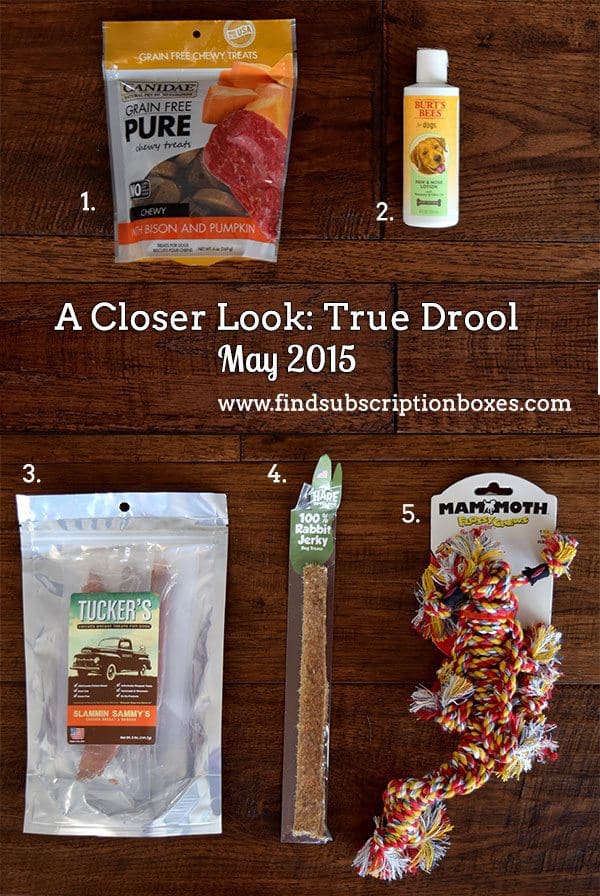 1. Bison and Pumpkin Treat by Candie, Retail Value: $10
These siumple and nutritious treats are mide with bison and doggie-favorite pumpkin.
2. Paw and Nose Lotion by Burt's Bees, Retail Value: $12
Apply a drop to rough paws or sun dried noses to help protect the dogs with this safe and natural lotion made with rosemary.
3. Slammin Sammy's Chicken and Banana by Tucker's, Retail Value: $13
Made in Wicsoncis with human grade ingredients, these indivdually wrapped dog treats are a chicken and banana "sandwich" dogs can't resist!
4. Rabbit Jerky by Hare of the Dog,  Retail Value: $4
Indivudally wrapped, these dog treats are made from rabbit and are a perfect dog bite.
5. Rope Scorpin by Mammoth Pet Products, Retail Value: $11
This durable rope toys is perfect for hours of big dog play.
True Drool May 2015 Box Review Wrap-Up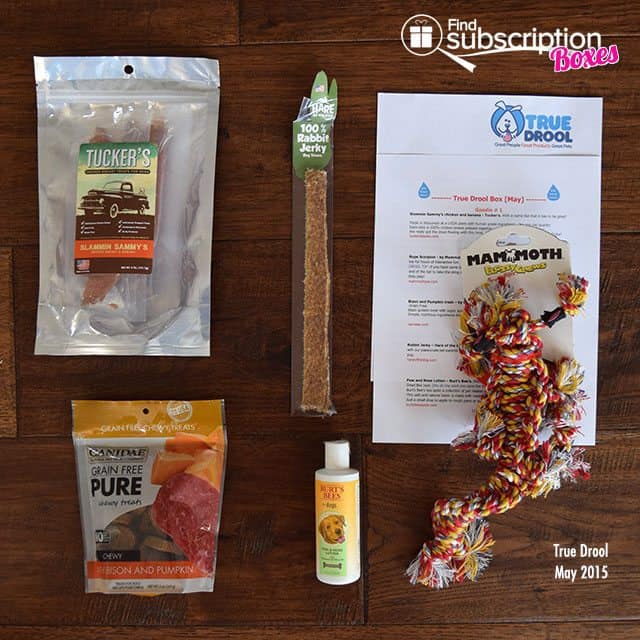 The True Drool May 2015 large breed dog subscription products was filled with dog treats and a toy that our German Shepherd dog tester loved. The Paw & Nose lotion provides great protection for our dogs – whether out in the Summer sun or playing in Winter snow. The durable dog toy is great for helping to floss dogs' teeth as they chew and play. The mix of dog treat flavors provided a great selection of flavors.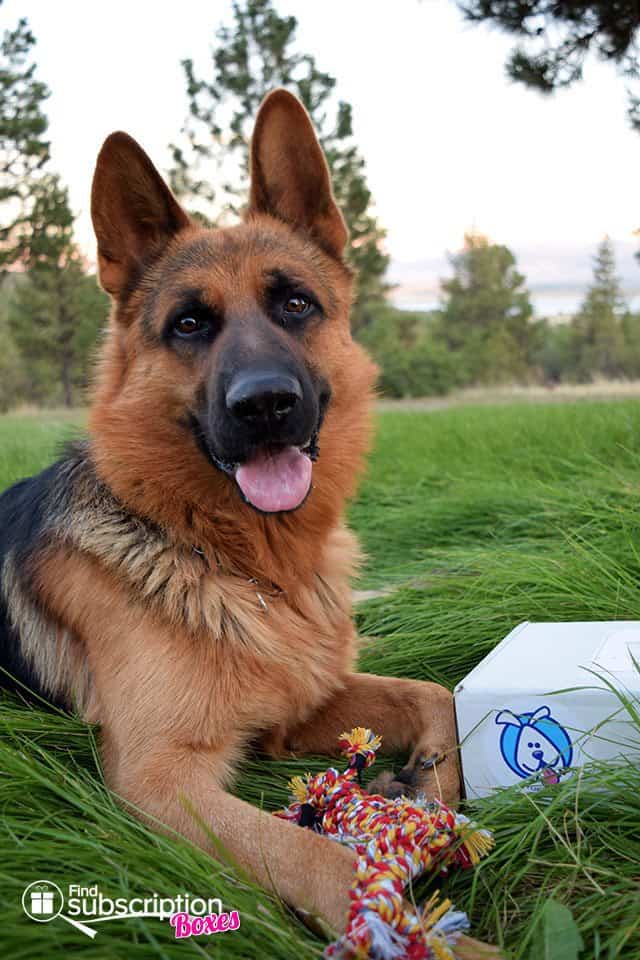 Which was your dog's favorite May True Drool Big Dog Box treat?