The Try The World food subscription box allows subscribers to travel the world through a bi-monthly box of gourmet foods and ingredients. Each Try The World box is curated by a celebrity chef and features local and authentic gourmet foods from that month's destination.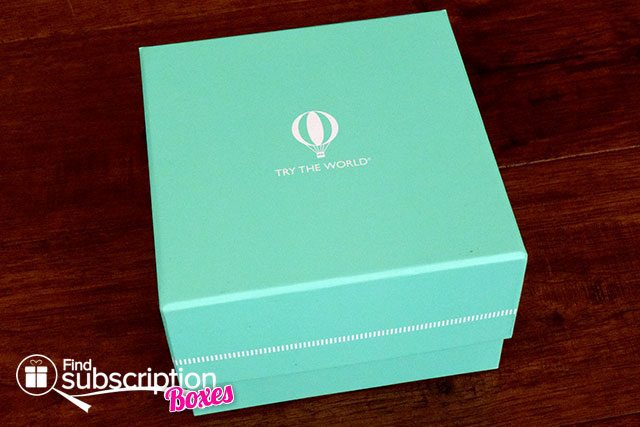 With each box, Try The World includes a product card that describes each month's product, as well as a Culture Guide. The Culture Guide introduces you to that box's chef curator as well as cultural facts, recipes, and suggestions for using that month's box. The September/October 2015 Spain Try The World box was curated by James Beard Award Winner Jamie Bissonnette – the chef-owner of acclaimed tapas restaurant Toro.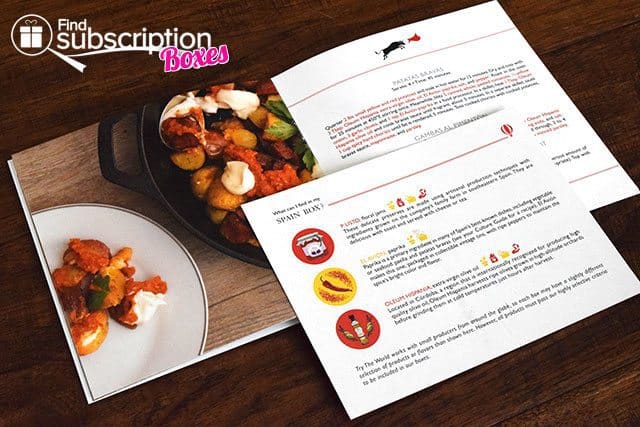 Here's a first look inside our Spain Try The World Box.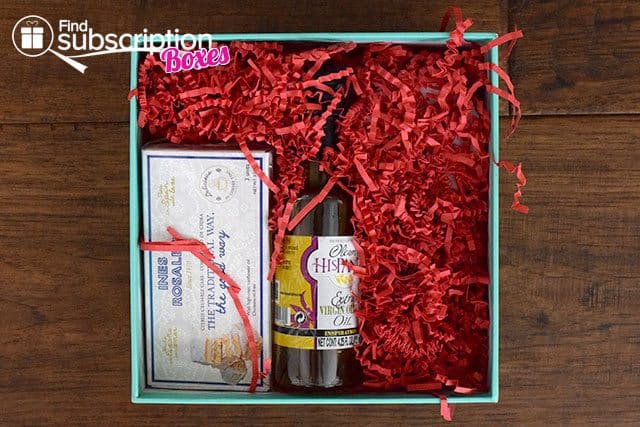 Inside the September/October Try The World Spain Box.
There were 7 gourmet food products in the Spain Try The World Box.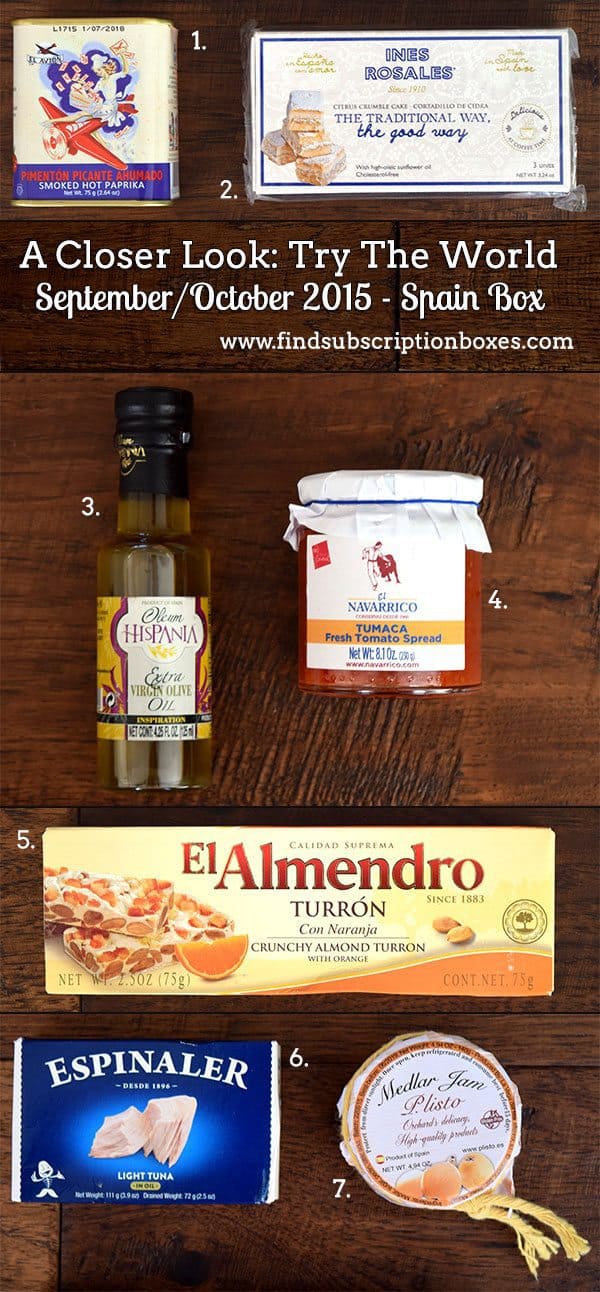 1. Al Avion Paprika
A main ingredient in many of Spain's most popular dishes, this smoked paprika is made with ripe peppers and packaged in a collectible vintage tin.
2. Ines Rosales Citrus Crumble Cakes
Made by hand, according to a 100+ year old recipe, these crumble cakes are a traditional Spanish pastry.
3. Oleum Hispania Extra-Virgin Olive Oil
This EVOO is made with ripe olives grown in high-altitude orchards in Cordoba
4. El Navarrico Salsa Tumaca con Ajo
This delicious tomato sauce can be spread over toast, used as a dip, or as an ingredient to cook up Pan con Tomate – an easy tapas recipe included in the Culture Guide.
5. El Almendro Turron
A popular holiday candy, this crushed almond turron is made with raw ingredients and pairs beautifully with coffee or tea.
6. Espinaler Canned White Tuna
Sourced from tropical and subtropical waters around the world, this high quality tuna can be used over crustini, in a salad or in other recipes.
7. P. Listo Floral Jams
Spread this delicate flora jam, made with the Medlar fruit, on toast or with cheese for a hint of sweetness.
September/October 2015 Try The World Spain Box Review Wrap-Up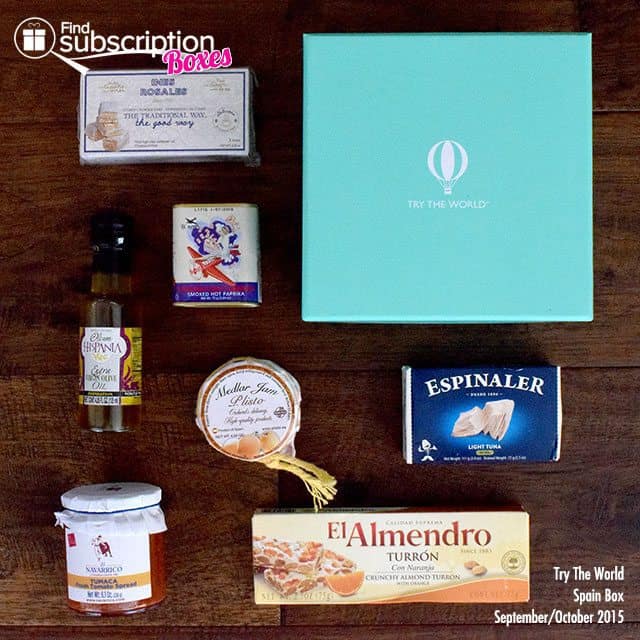 The Spain Try The World gourmet food box allowed us to enjoy the bold and delicious flavors that Spanish cuisine is known for, without having to leave the country. We loved that each ingredient could be used to great a Spanish appetizer or entrée, or enjoyed with a cup of tea. The citrus crumble cakes were a perfect not-too-sweet treat for enjoy after dinner. We used the Oleum Hispania EVOO an El Avion spoked paprika for a simple roasted potatoes recipe packed with flavor!
What was your favorite Spain Try The World box item?
Get a Free Try The World Paris Box
For a limited time, start your Try The World subscription with the Spain Box and get a FREE Try The World Paris Box, while supplies last – a $39 free gift value!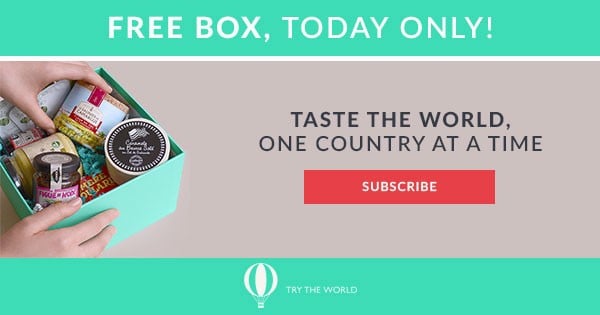 * Try The World works with small producers from around the globe, so each box may have a slightly different selection of products or flavors than we received. However all products must pass their highly selective  criteria to be included in Try The World boxes.