VeganCuts Beauty Box is the easiest way to discover cruelty-free beauty products without breaking your budget. Each month, you will receive 5 or more products to try! Today I will be reviewing their March 2019 beauty box, which is themed "Beauty in Bloom." It arrived in a black mesh drawstring bag, as pictured below.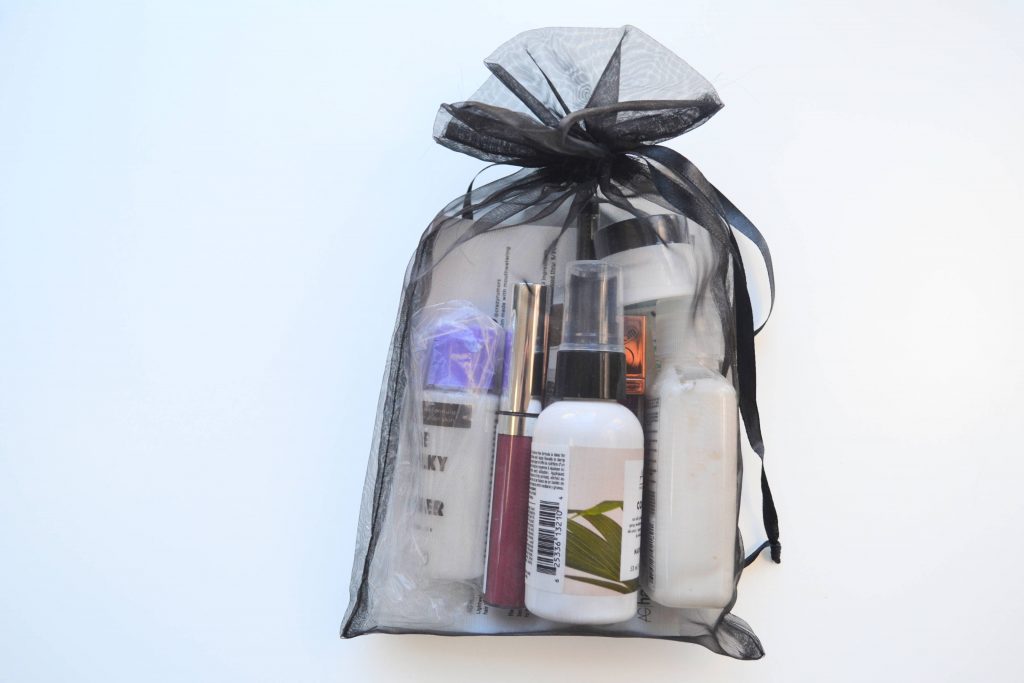 VeganCuts included a card with information about each product, including the retail value of the sample sizes. I love that they do this! So many makeup subscription boxes only include the values of full-sized products, and you have to do the math yourself.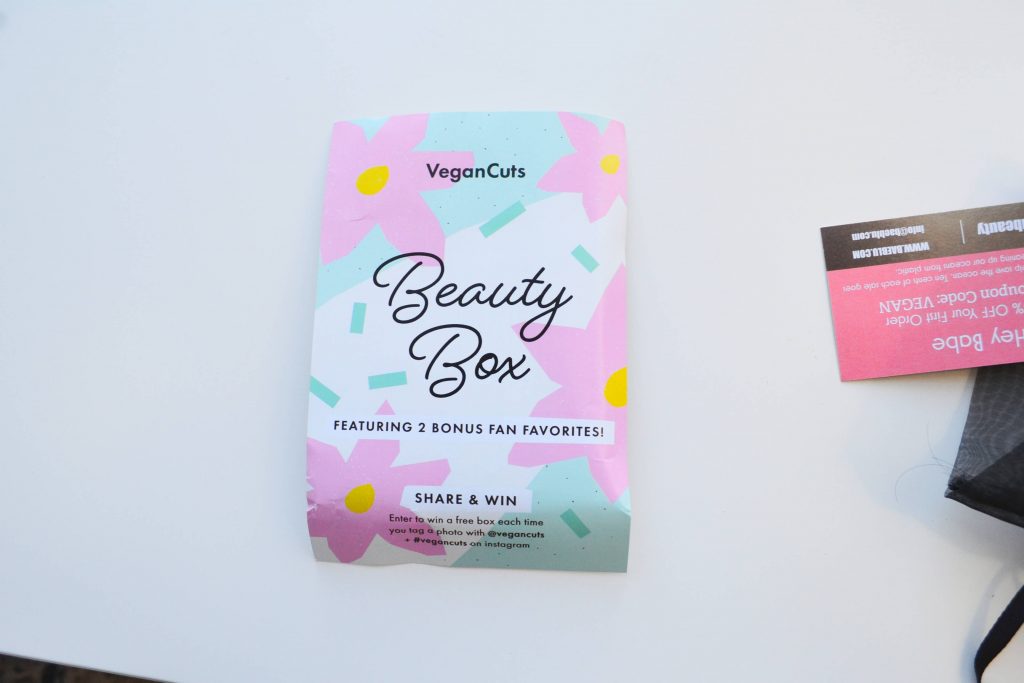 The card also included a couple of discount codes; VEGANCUTS for 25% off a PiperWai order and Vegan20 for 20% off a Shero Science order.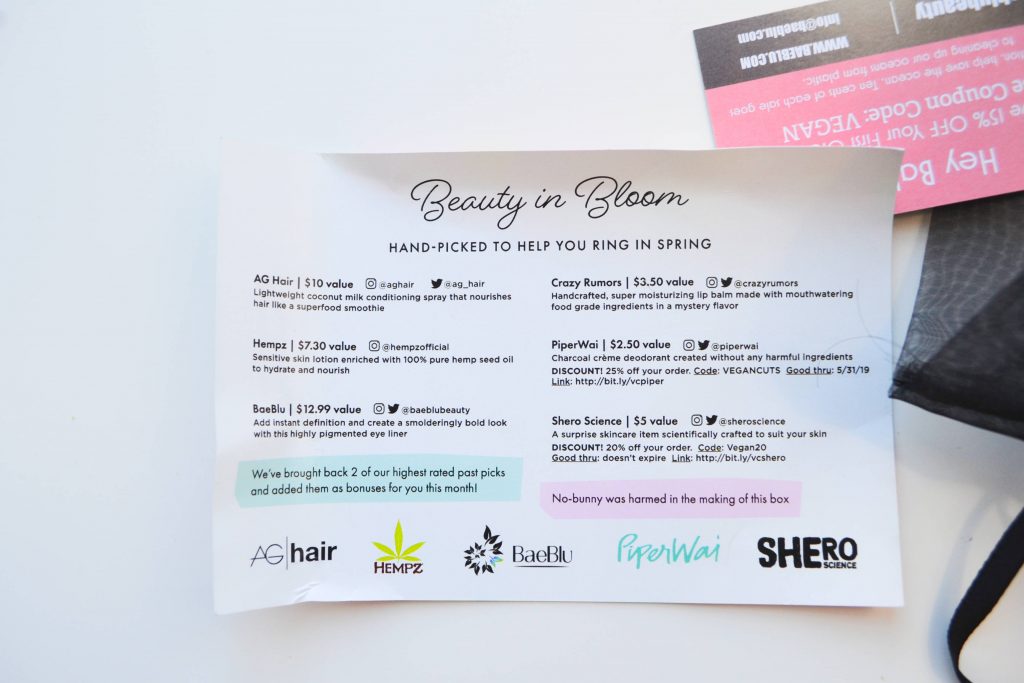 There was also a separate card with a coupon code for 15% off your first order at Bae Blu Beauty.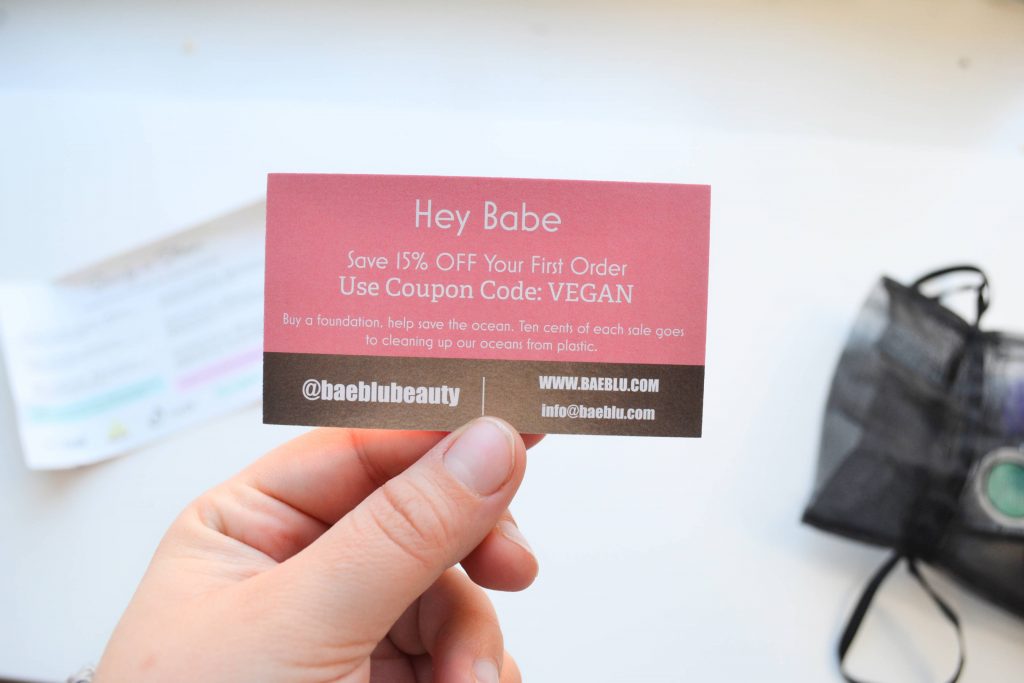 Now, let's take a look at all of the products inside the March 2019 VeganCuts Beauty Box!
The first item I received was Hempz Pure Herbal Extracts Herbal Body Moisturizer for Sensitive Skin, which has a retail value of ($7.30). Oh my goodness, this smells delicious! It smells exactly like a bowl of oatmeal – probably because it contains "natural soothing oatmeal complex". The moisturizer is also enriched with 100% pure hemp seed oil, which conditions your skin. The moisturizer is quite thick and has a little bit of a greasy feel. I normally don't like it when moisturizer leaves an oily residue behind, but this isn't very noticeable. It also has a refreshing cooling effect!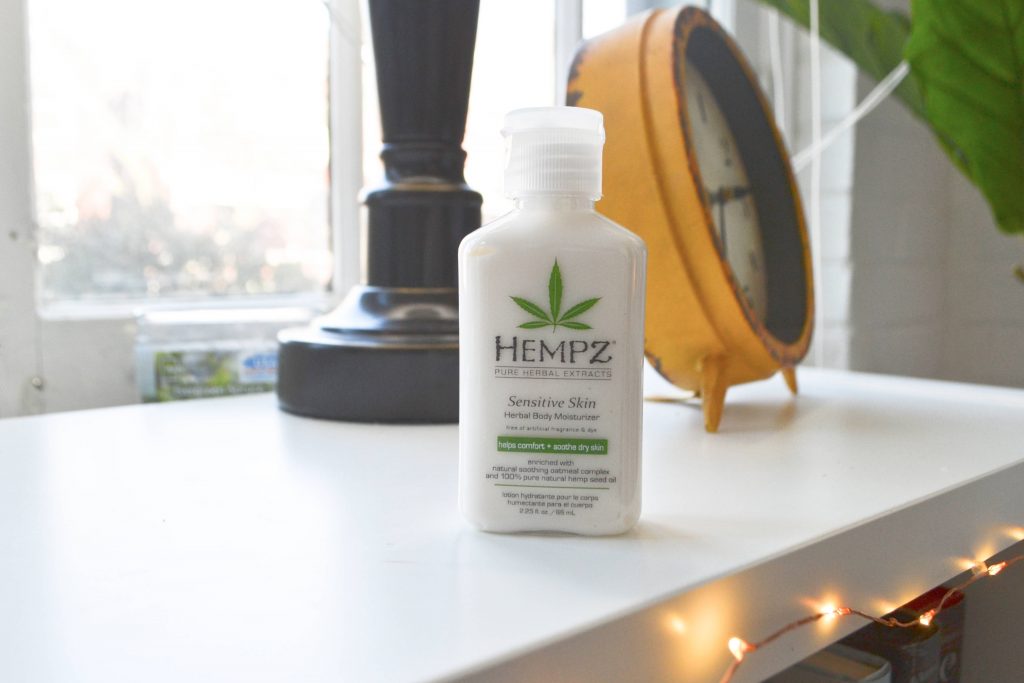 Next, I received AG Hair Care Coco Nut Milk Conditioning Spray, which has a retail value of $10. I'll admit, I struggle with hair care. I never style my hair, so it's safe from heat damage – but I also don't brush it very often. So, my hair ends up getting snarled and a bit brittle and usually needs some sort of conditioning product to straighten it out. This works like a charm! It is soooo conditioning, and I love that it doesn't have to be rinsed out like a lot of conditioning products do. Plus, it is super lightweight and doesn't make your hair look greasy.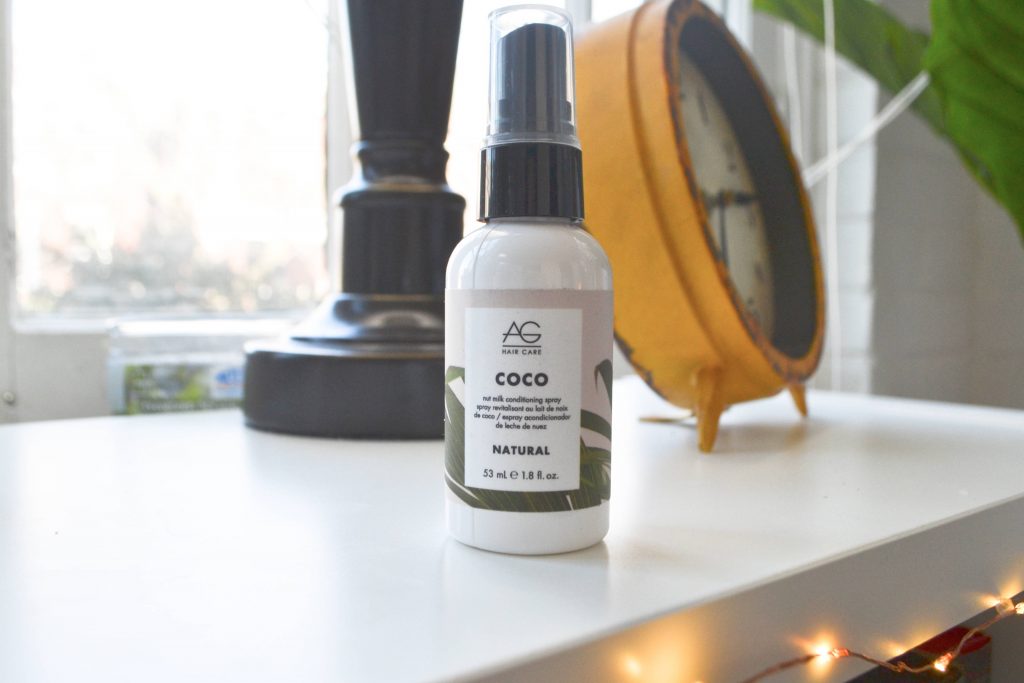 This PiperWai charcoal creme deodorant has a retail value of $2.50, and is created without any harmful ingredients. I actually can't wear deodorant, due to a medical condition. Wearing deodorant can rearrange the microbial environment of your skin, and it affects my body in a really negative way. However, the vast majority of people won't react the way I do, so you would probably enjoy this deodorant. It is created with super-absorbent activated charcoal, to keep your armpits dry. It is also gentle on sensitive skin, and creates a pH-balanced environment.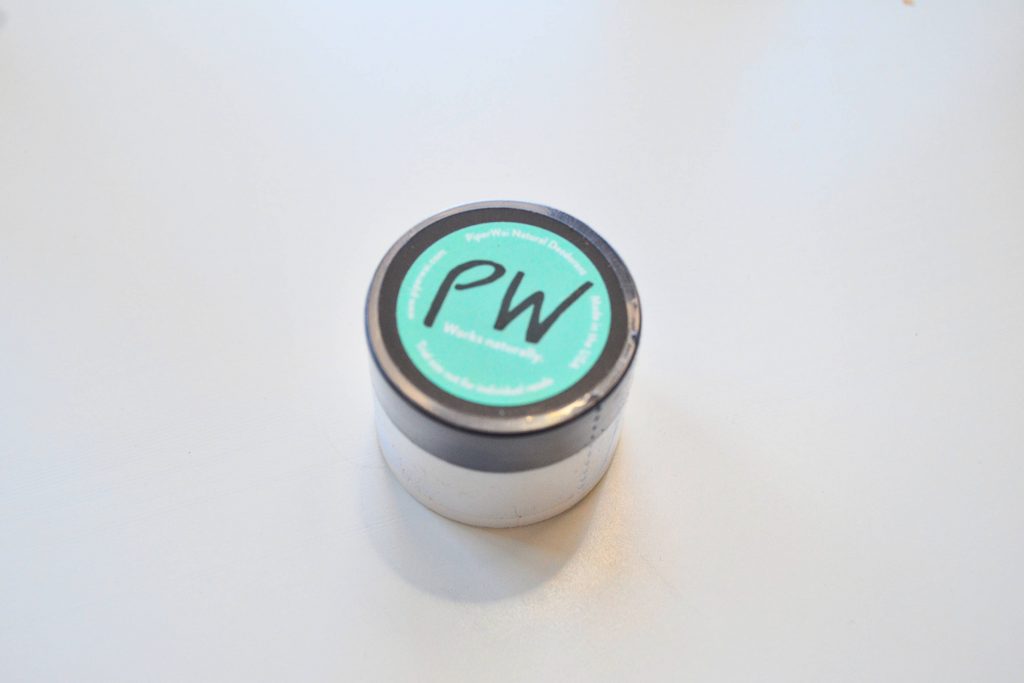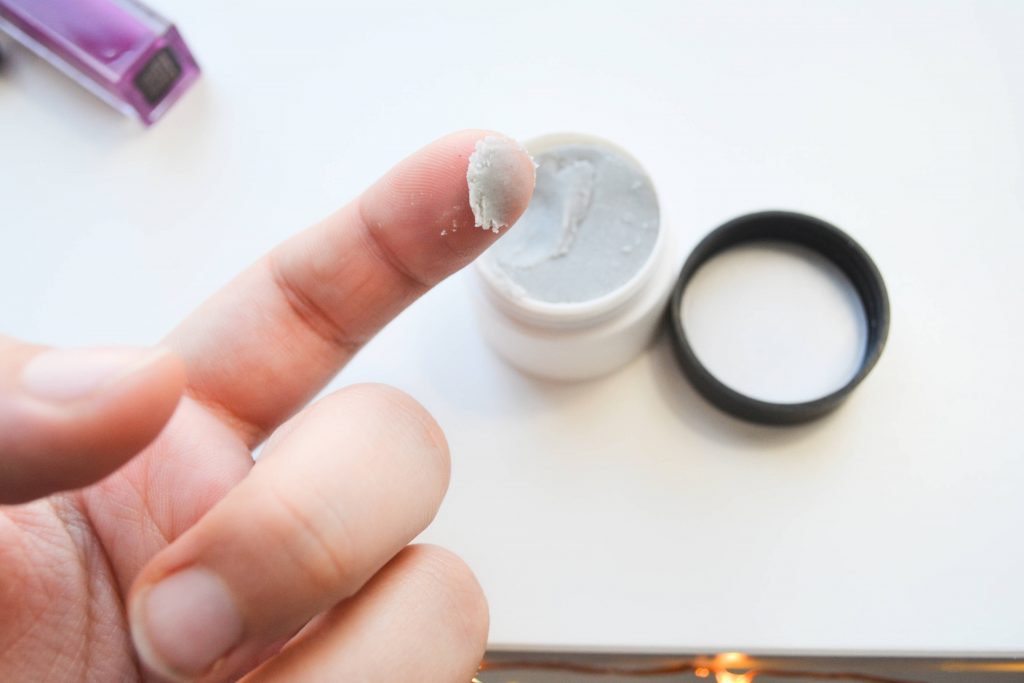 Crazy Rumors Mystery Lip Balm has a retail value of $3.50. This super moisturizing lip balm is made with food grade ingredients, so you don't have to worry about having any gross chemicals on your lips. I am not sure what the mystery flavor is, but it kind of tastes like fruit punch!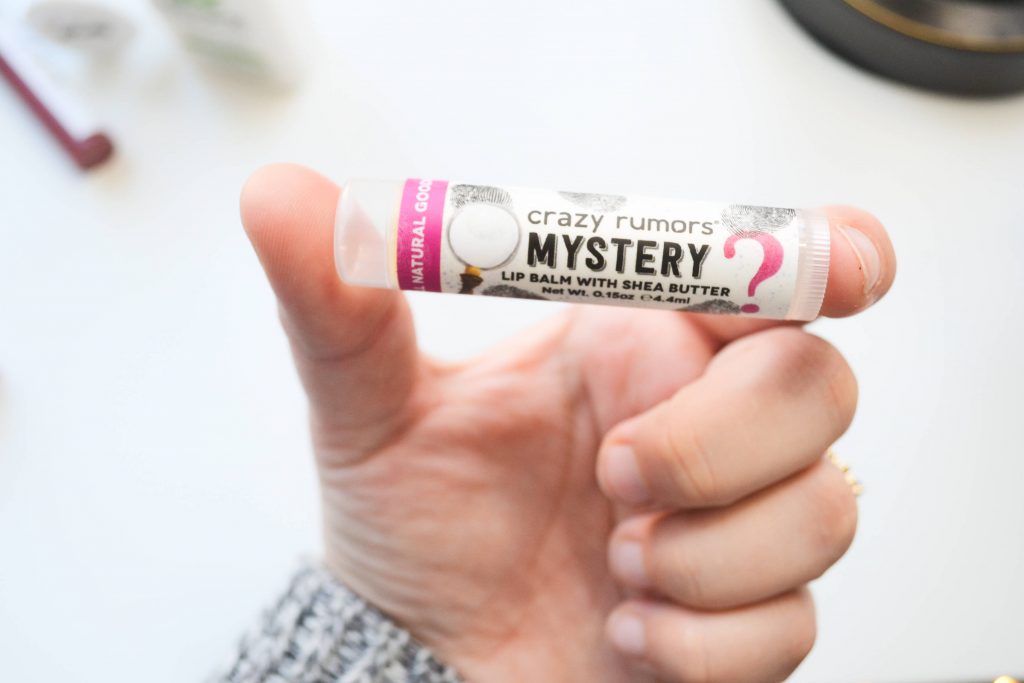 Okay, let's take a look at my favorite product in the box – the Shero Science Gentle Milky Gel Cleanser, which has a retail value of $5. I have been using this every night for the last week, and it does such a great job of taking off my makeup while also leaving my skin moisturized. It can even take off my mascara without irritating my eyes!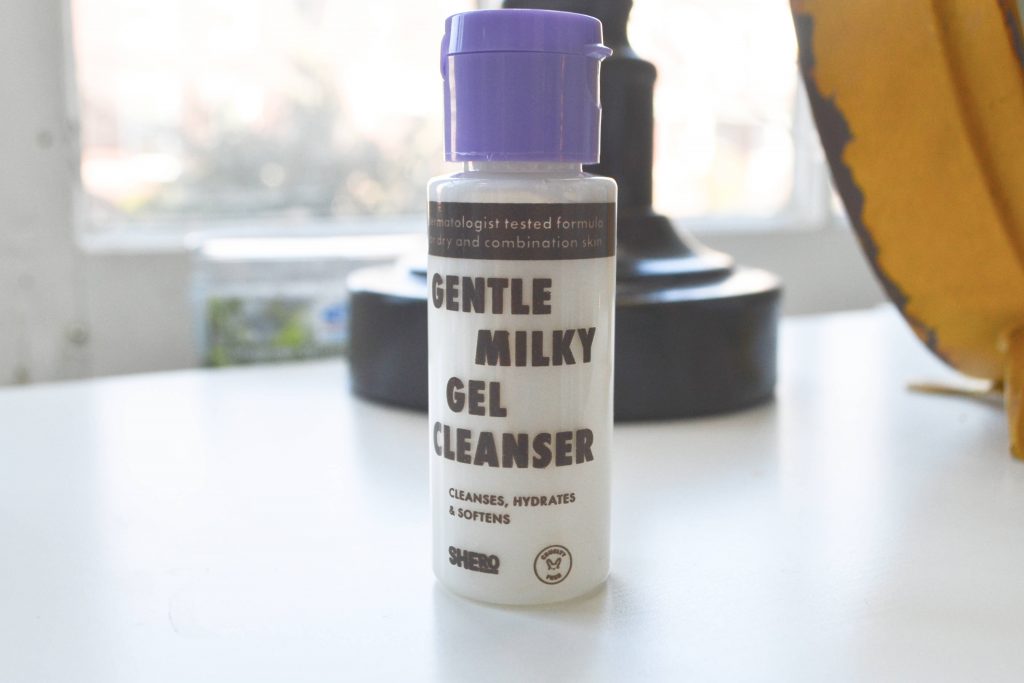 My box also contained this BaeBlu full sized black eyeliner, which has a retail value of $12.99. I have a plethora of eyeliners, and this is pretty standard as far as pencil eyeliners go. I greatly prefer liquid eyeliners, due to their long-lasting wear and their precise application. However, pencil liners have their uses, and are good for creating a smudged smoky line. The pencil is somewhat creamy, and doesn't tug at the skin. It is pretty pigmented, but it rubs off easily.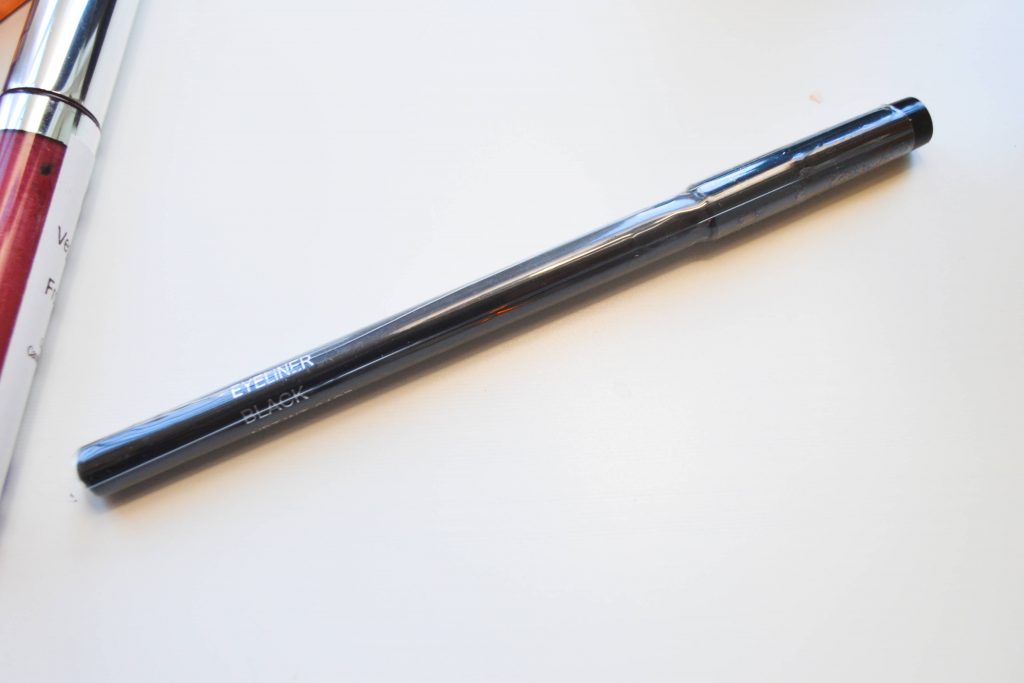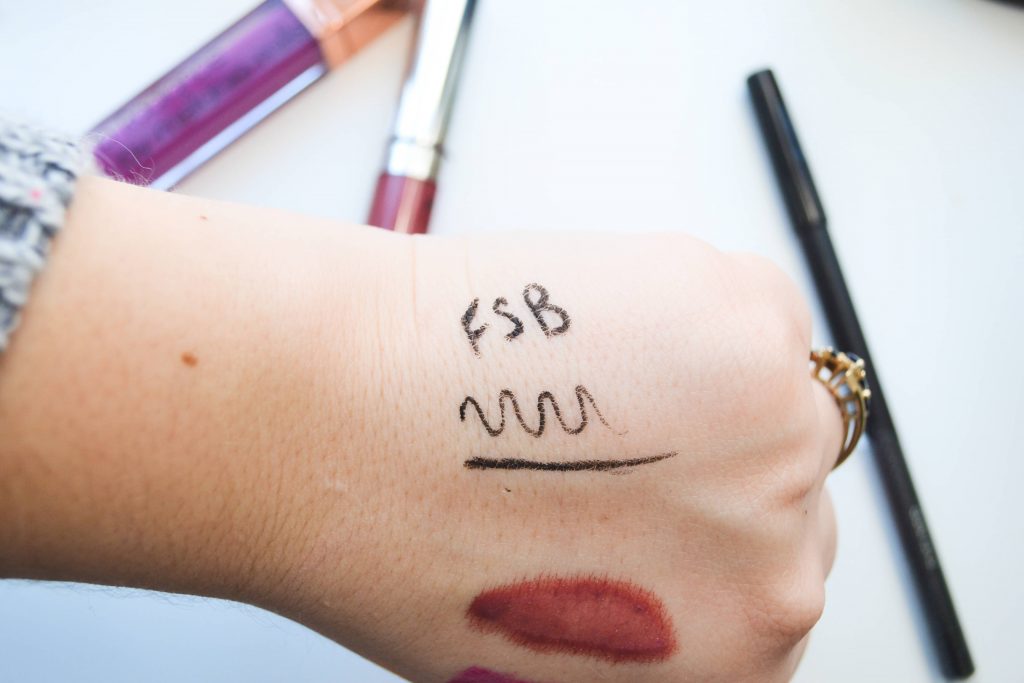 VeganCuts also included two bonus items in the March 2019 Beauty Box! These are 2 of their highest rated picks from past boxes. First, I received a Lip Radiance gloss from Melanie Mills in the shade "Uncontrollable", which has a retail value of $12. This is a pretty purple gloss, with no sparkle. It is pretty goopy, but I like the color.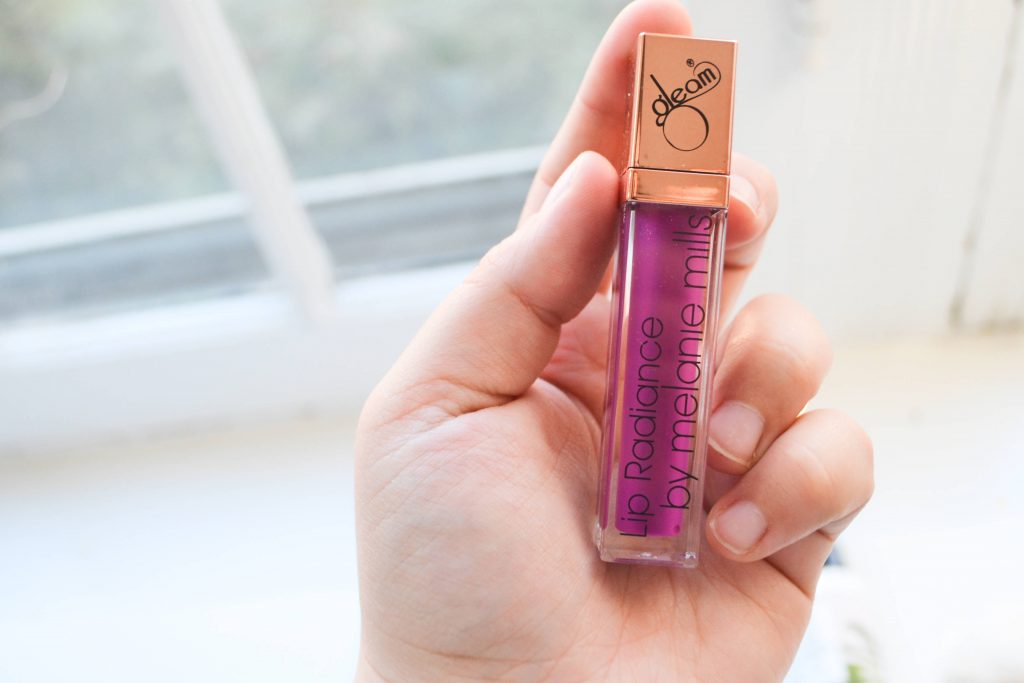 The other bonus item is Vegan Lip Gloss from The All Natural Face. The shade is "Frosted Berries", and it's retail value is $5. This is more of a frosted nude, rather than a berry shade. I love the texture – it's creamy and not very goopy. It wears comfortably, and it is very pigmented and shiny. Love it! It has a somewhat unpleasant smell, but I can look past that.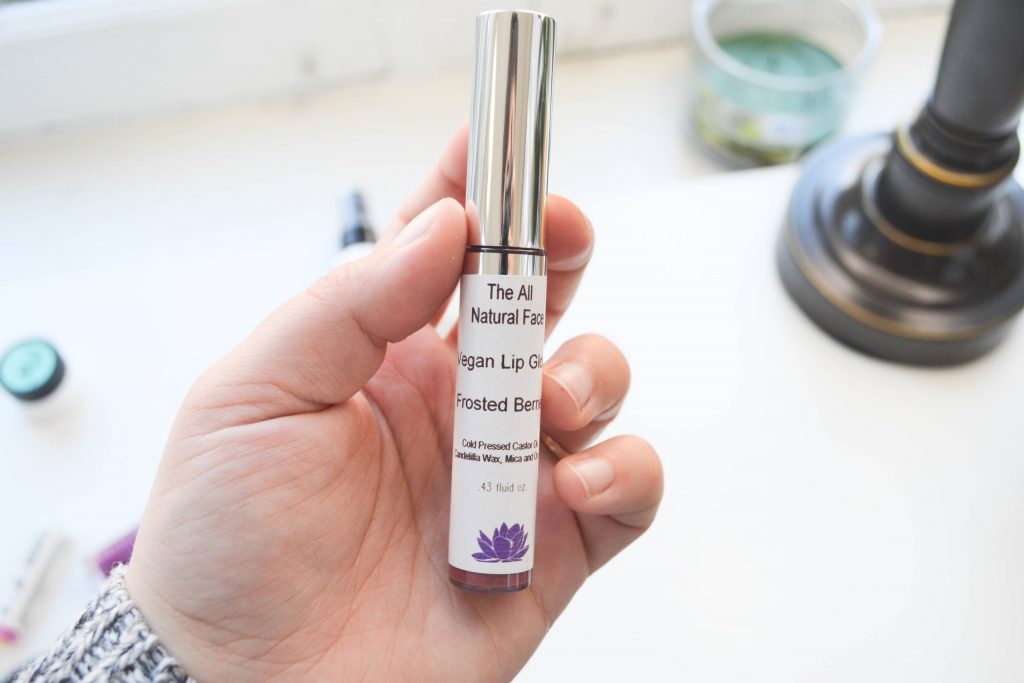 Frostied Berries is swatched on the left, and Uncontrollable is on the right.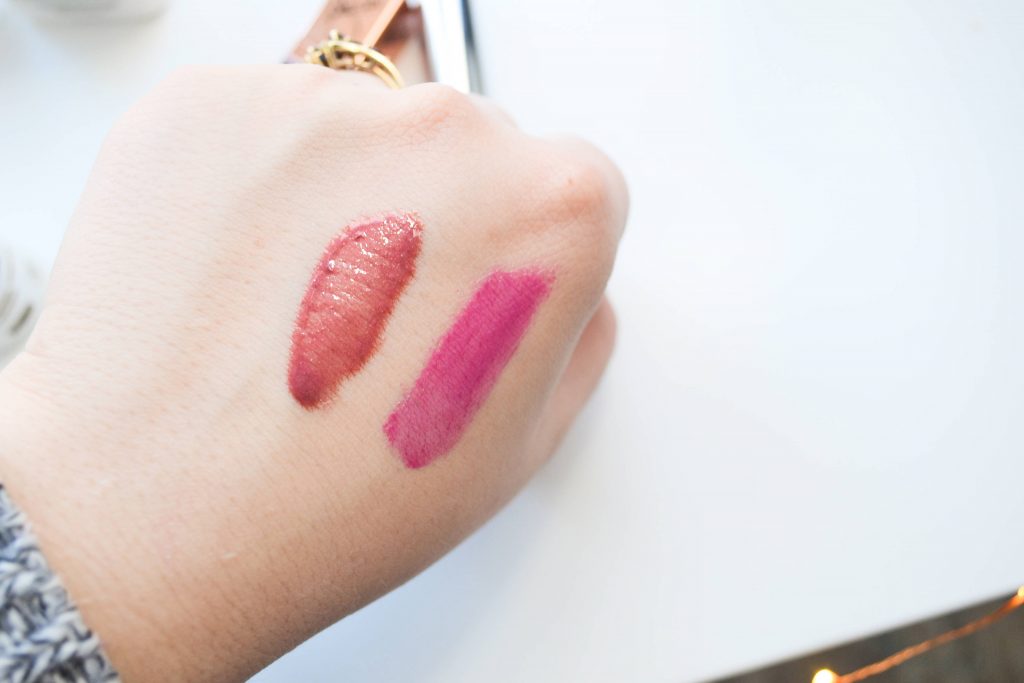 Those were all of the items in the March 2019 VeganCuts Beauty Box. There was a total of 8 items in the box, and it had a value of  $58.29. A monthly subscription costs $22.95/box, so you are definitely getting your money's worth! I thought this month had a good mix of makeup, skincare, and haircare products. Each item was fairly high quality, and the real stand-out items were the gel cleanser and the Hempz lotion. VeganCuts Beauty Box is an excellent way to try out clean products while also saving money.