War Foodie is a subscription box designed for the military and expat communities, delivering specialty foods, created by award-winning chefs and passionate foodies, every month. Each War Foodie subscription can be customized to include a variety of amazing coffees & teas, sauces, and snacks. With today's War Foodie box review, we're unboxing the November 2015 War Foodie Box.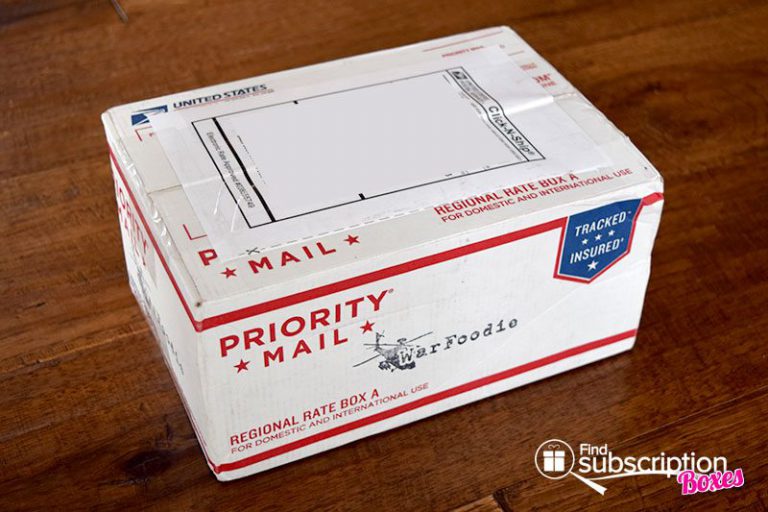 Here's a first look inside our War Foodie November 2015 subscription box.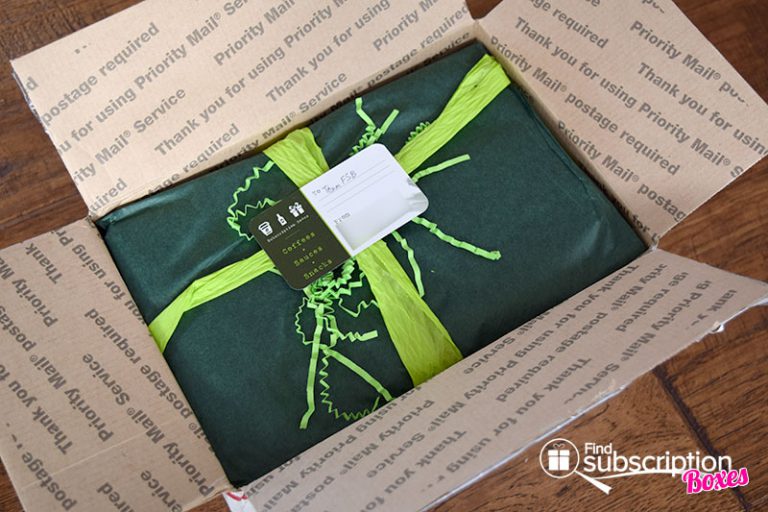 Inside the November 2015 War Foodie Box
There were 5 products in our November War Foodie Box.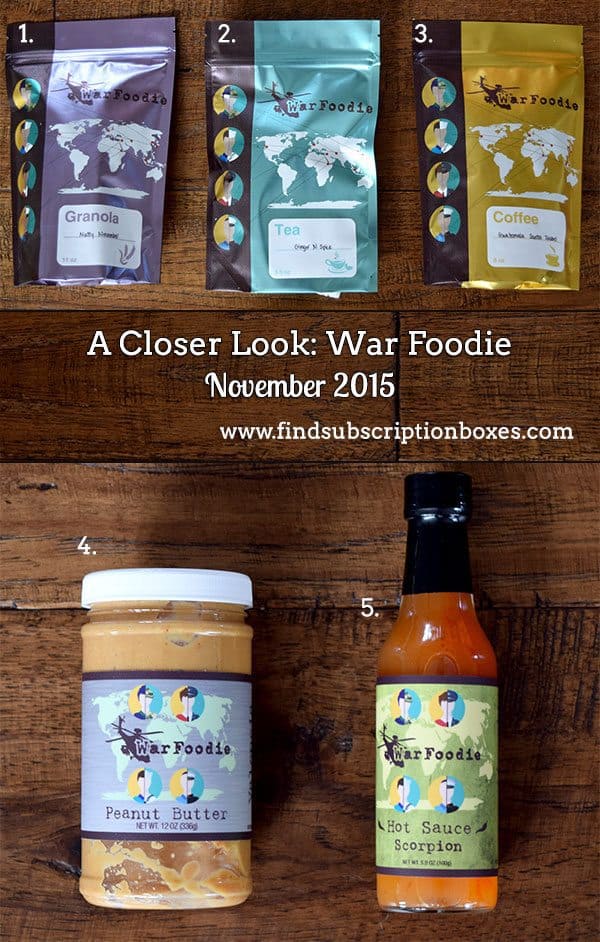 War Foodie Ginger N Spice Tea, 3.5 oz

Relax with a cup of organic China green tea, made with ginger, peppercorn and orange peel.

War Foodie Nutty November Granola, 11 oz

Power your day with this delicious granola blend featuring almonds, macadamia nuts, coconut, sunflower sees and Wildflower honey.

War Foodie Guatemala Santa Isabel Whole Bean Coffee, 8 oz

Grind up these fresh coffee beans to enjoy the aromas and flavors of an incredible mug of coffee.

War Foodie Valencia Peanut Butter, 12 oz

Perfect for sandwiches or by the spoonful, this delicious peanut butter is simply made with Valencia peanuts and salt.

War Foodie Scorpion Hot Sauce, 5 oz

Add some heat to your food with this VERY spicy sauce made with Moruga Scorpion Chile, which once ranked the hottest in the world!
November 2015 War Foodie Box Review Wrap-Up
The November War Foodie box was filled with delicious specialty foods that are perfect for sending to deployed loved ones and families living overseas or station at home. The whole bean coffee smelled so fresh with bold flavor. The granola is a quick healthy snack that's perfect for on-the-go or breakfast. While each War Foodie box can be customized by food, each month's box has a different flavor variety, ensuring there's always an element of surprise.
Do you have a loved one who would enjoy receiving War Foodie?
Subscribe to War Foodie today to customize your own November War Foodie box and enjoy Chocolate Pumpkin Biscotti in your November box!
Because military shipping to FPO/APO often takes 2 weeks or more, War Foodie recommends subscribing before November 6, 2015 to get care packages to recipients before Thanksgiving.
War Foodie Coupon Codes
War Foodie is a great gift for friends and famility in the military or living abroad. Choose from one of these amazing War Foodie discounts to lock in savings on your subscription or gift subscription for a deployed love one.
Use code THANKSGIVING to get free shipping on your first War Foodie Box.
Use code FALL3 to save $5 off shipping each month with 3 month subscriptions.
Use code HOLIDAY6 to save 50% off shipping every month with 6 month subscriptions.
Hurry, these War Foodie promo codes expire November 20, 2015.
Find Subscription Boxes – War Foodie Giveaway
Enter our War Foodie giveaway for your chance to win a War Foodie November Box including bonus Chocolate Pumpkin Biscotti!
Find Subscription Boxes – November War Foodie Giveaway