We're excited to share the latest Supply Pod science fiction subscription box. Every quarter, Supply Pod by Outer Places selects a different sci-fi theme and curates an amazing collection of science kits, sci-fi gear and more collectibles. With today's Supply Pod review, we're unboxing the Winter 2017 Supply Pod. The Winter Supply Pod theme was Robotics!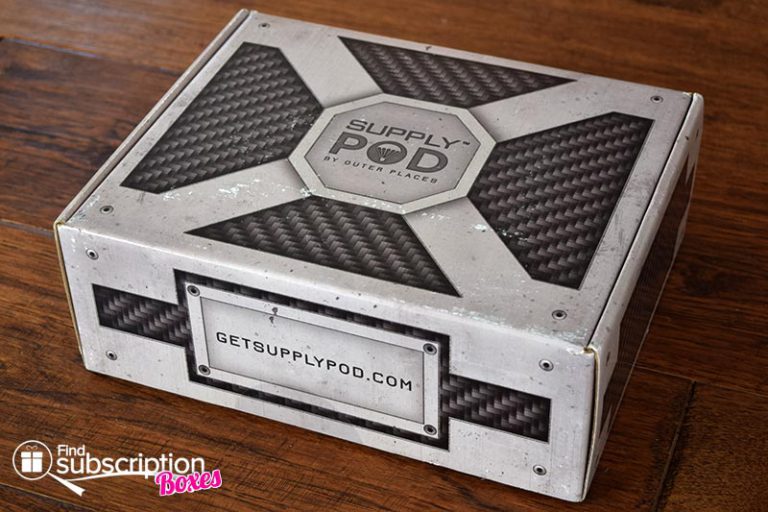 Supply Pod included a new magazine in this season's sci-fi box. The Robotics issue had articles about the history of robots, robots and NASA, and more robot-themed articles.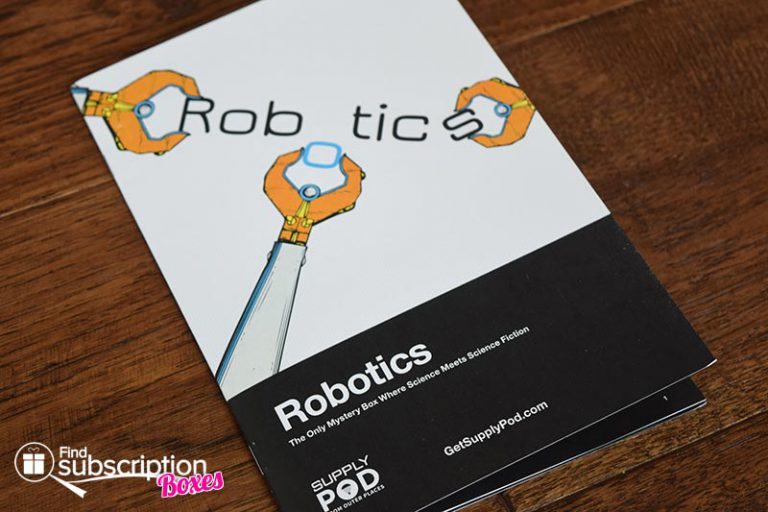 Here's a first look inside our Robotics Supply Pod Winter 2017 box.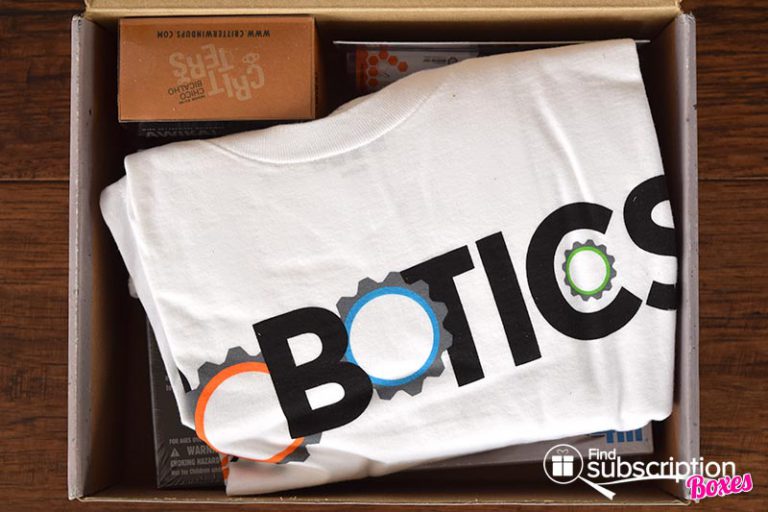 Inside the Winter 2017 Supply Pod Robotics Box
There were 5 sci-fi goodies in our Supply Pod Jan/Feb/Mar 2017 Robotics box.

EXCLUSIVE Robotics T-Shirt

Tin Can Robot
Elon Musk and the Quest for a Fantastic Future by Ashlee Vance
Awika! Wind Up
Hexbug Nano
Robotics Supply Pod Winter 2017 Box Review Wrap-Up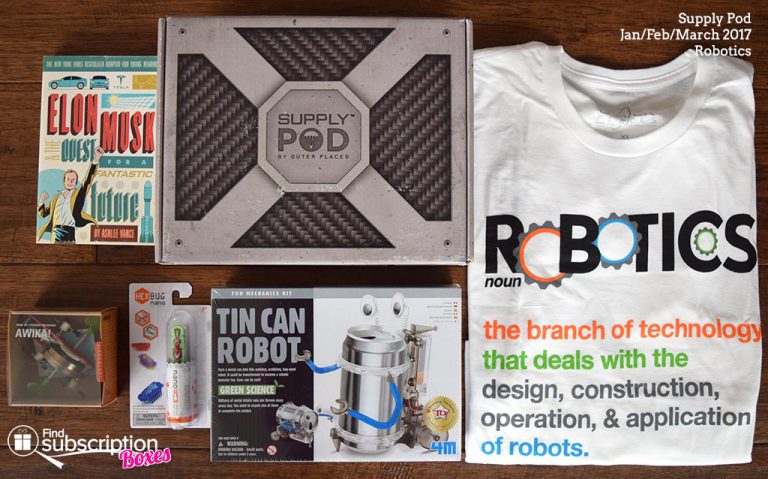 The Winter 2017 Robotics Supply Pod was epic and brought out the nerdiness in everyone. The Awika! Wind Up was immediately one of the favorite items in the box. This wind up toy is very mechanical and you can see all the gears and spring as you wind it up. The legs skitter quickly across the table and sparks fly out the end. So much fun! Here's a video of the Awika! in action.
Supply Pod includes a science project in every box. The Robotics box had a fun Tin Can Robot kit. It has everything you need to turn an old soda can into a wobbling robot. It's a great hands-on project for both kids and adults.
This month's sci-fi t-shirt is an exclusive design by the Supply Pod team. It has the Robotics theme and the definition of "Robotics" printed on the front.
For a bit of sci-fi inspiration, Supply Pod included a paperback copy of Elon Musk and the Quest for a Fantastic Future by Ashlee Vance. An adapted version of the New York Times best seller, this book shares Elon Musk's history and what drives him.
The last robot in the Winter 2017 Supply Pod is an adorable Hexbug Nano. This tiny, battery-powered robot uses the physics of vibration to move around and change paths. If you have a track, you can watch the Nano bug move around the track.
With unique collectibles that are fun and educational, Supply Pod has once again delivered another stellar box of sci-fi. Which was your favorite Supply Pod Robotics item?
Supply Pod Coupon Code
Join Supply Pod today and save 10% off any Supply Pod subscription when you use Supply Pod coupon code FIND10 at checkout.