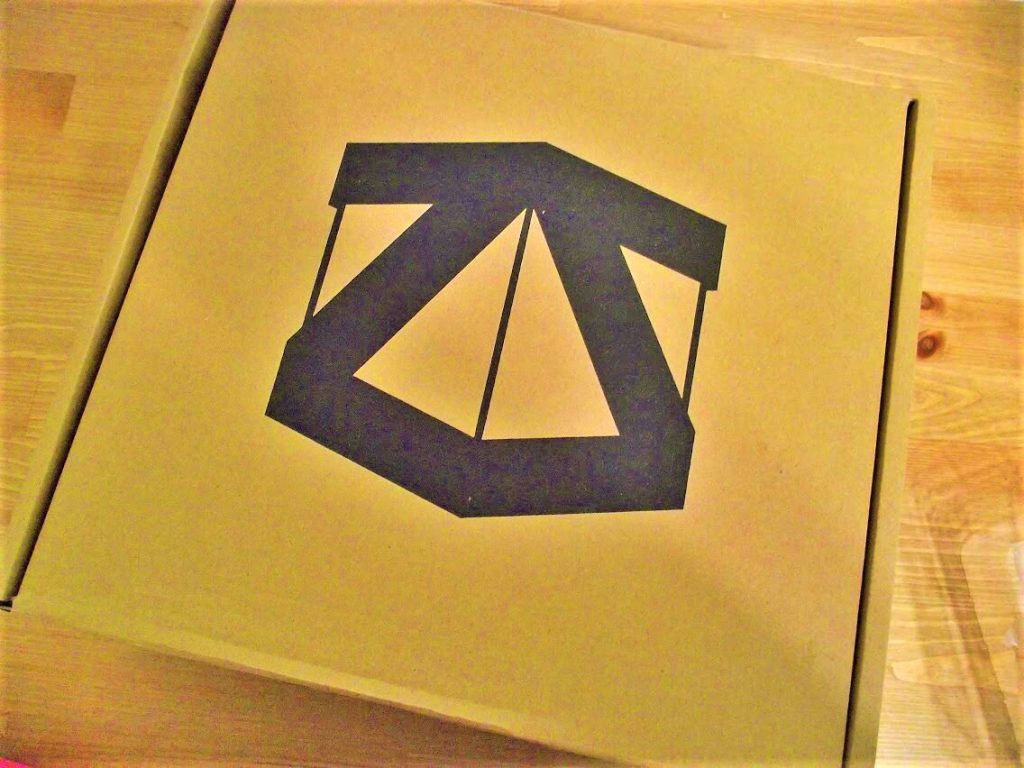 If you like to consider yourself a geek, Zbox is the box for you. Each box have four to seven varying nerdy items and you are guaranteed a shirt in each box! prices start at $22.99 a month and can go lower if you have an extended subscription. Let me tell you now the extended subscription is so worth it. Today I will be reviewing the July Zbox, and I will tell you now that I am in love.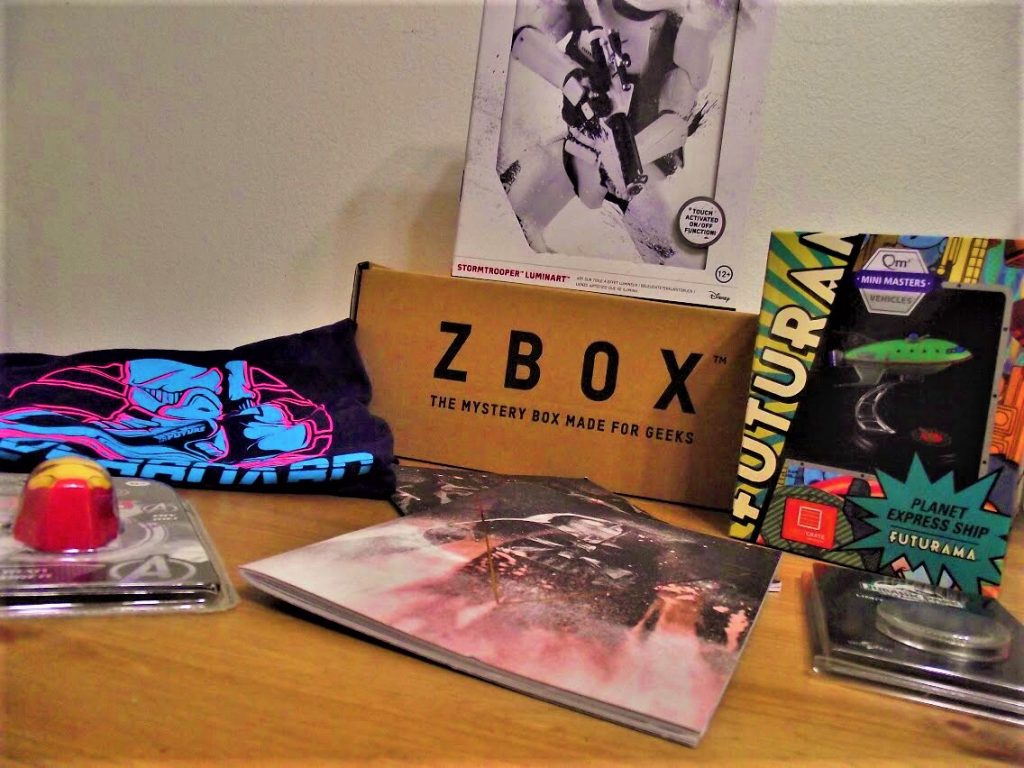 So each box is shipped from the UK which can cause a small delay in shipping but it arrived so much faster than I expected. Imagine my surprise however when not one box, but two arrived. I was extremely confused thinking maybe there had been a mix up. Come to open them and find out one of the items was just that large that it needed its own box. There was no packing material in the box but there also wasn't anything fragile so I wasn't bothered by this. The box itself is gorgeous and came in pristine condition.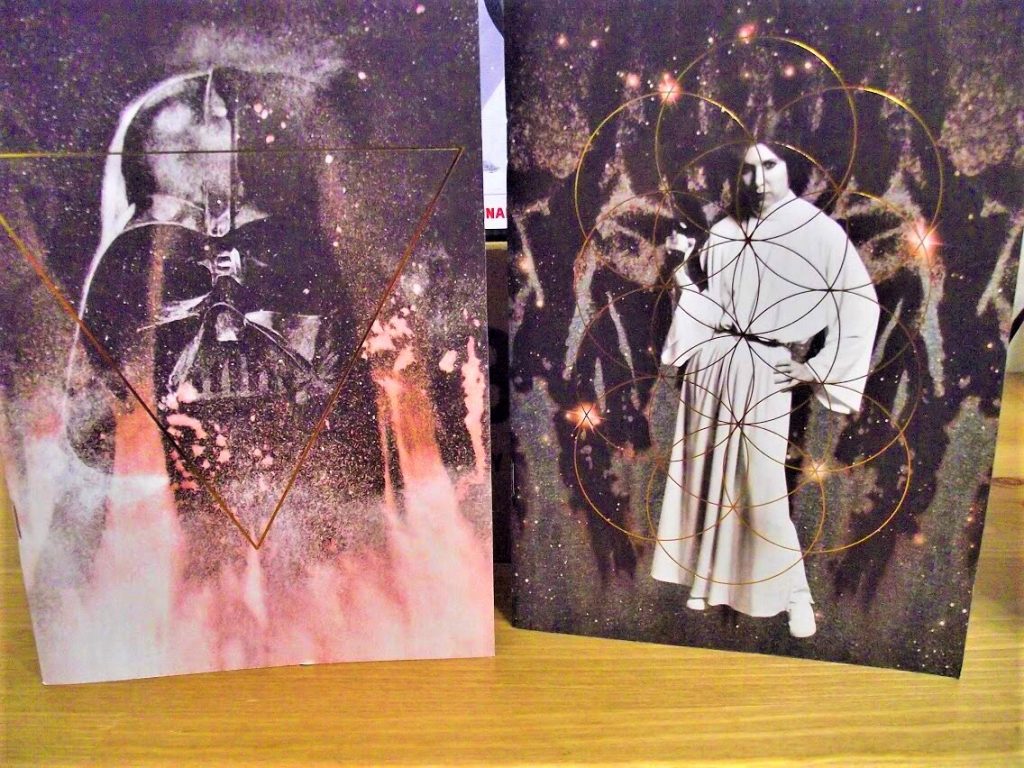 So the first thing I noticed were these Star Wars notebooks. They came bundled together and each has 60 pages, well one has 58 pages because unfortunately when I opened it two fell out as if they hadn't been bound properly. There is The Force with Princess Leia, or as she is now known, General Leia. The other is the Dark Side with Darth Vader. The fact that it came with both makes me so happy because I can share with my husband, but these also would be perfect for a kid getting ready to go back to school. Super cute and super portable, these were a good addition to the box.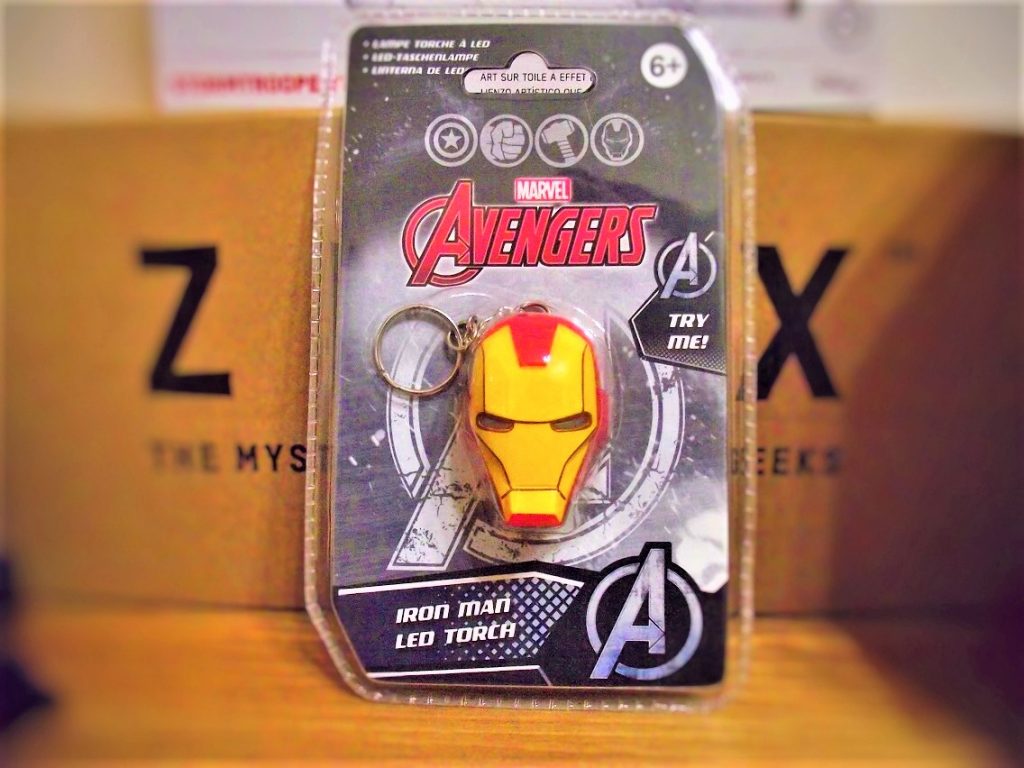 This Iron Man keychain is super cute. When you press the top of his head his eyes glow! I tried to get a picture but it was difficult to get a clear one. I love the Avengers and while Iron Man isn't my ultimate favorite (don't ask who my favorite is, I don't want to start a Civil War or anything) he is still high up on my list. The lights themselves are LED which makes them brighter, the best part is it is battery powered so you can continue using it after the light dies the first time. The keychain is a really good size as far as keychains go and the ring is one of the more sturdy styles. I have had a lot of fun with this item so far.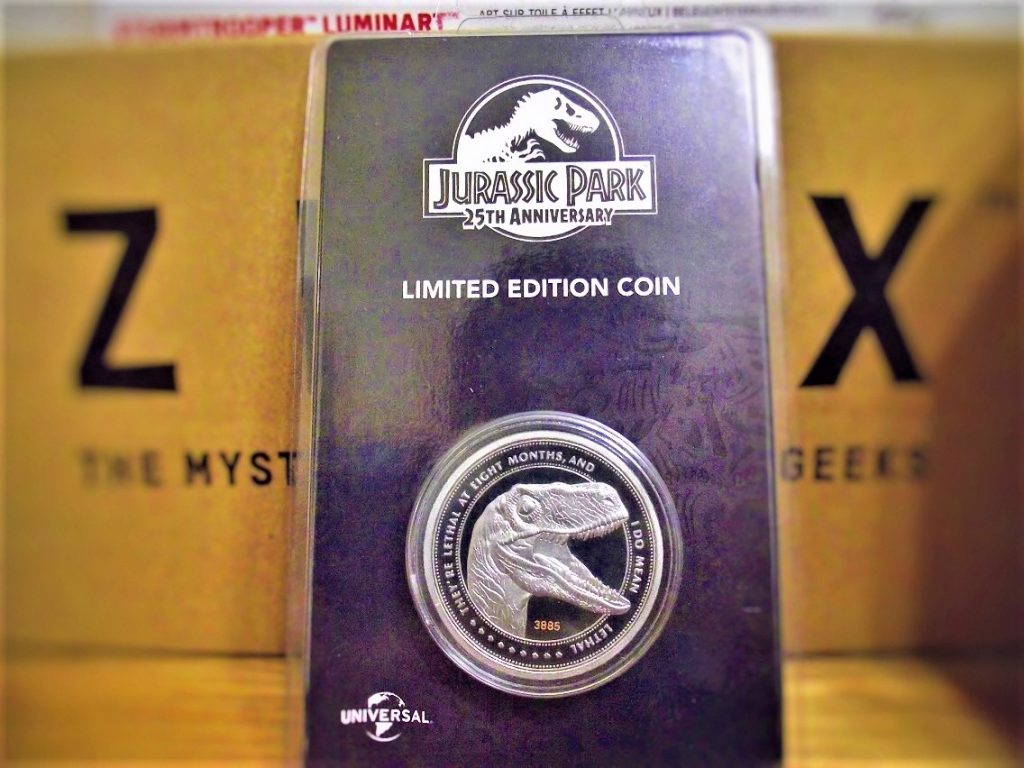 This is another fun little trinket. I don't know about you but I will always think about Jurrassic Park when I think of Jeff Goldblum. But that isn't the only reason to love these movies. In celebration of the 25th anniversary Zbox created this awesome coin. This coin has some weight to it, that is for sure. It comes in a clear plastic case to keep it safe once out of packaging. The one I received is a velociraptor, one of my favorite dinosaurs. The front side shows a quote from the character Robert Muldoon about just how dangerous these animals are. The flip side of the coin is the Park logo you see at the top of the packaging surrounded by stars. The detailing on this coin is exquisite, this picture doesn't do it justice.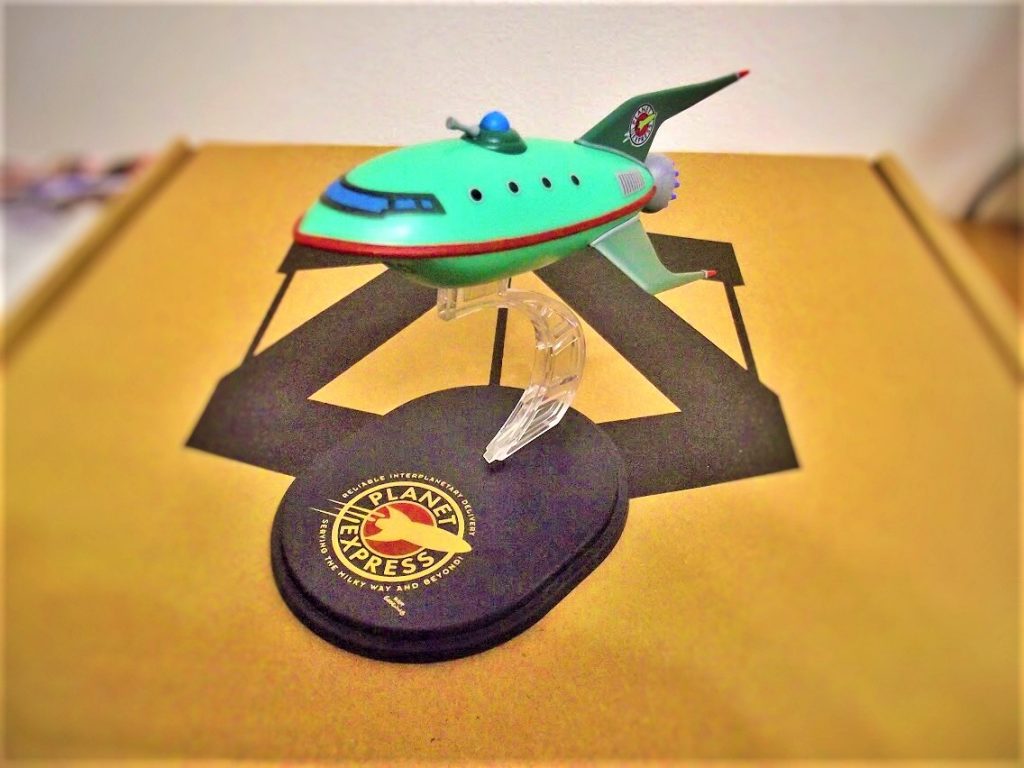 This spaceship is from the amazing TV show Futurama. I didn't get to open this package. As soon as my husband saw it he snatched it up. The model comes in three separate parts. you place the stand and clear part together and then the ship is held on with a magnet. It is so cute. The model stands maybe 5 inches high but I love the paint job and item in general. The only thing that gets me with this is the box says Lootcrate exclusive, and this definitely is not Lootcrate.
I love the design on the shirt this month. It is of course in the theme of Back To The Future. The famous shoes and hoverboard are depicted on the front. It also shows the very well known date that they traveled to. The colors are my favorite part though. They are so bright and very well paired. I am in love with this shirt. The sad part is I cannot wear it. I am in between sizes so I ordered the size up but it is way to small. That is literally the biggest disappointment of this box. I was looking forward to being able to wear it, and I hardly wear graphic tees anymore.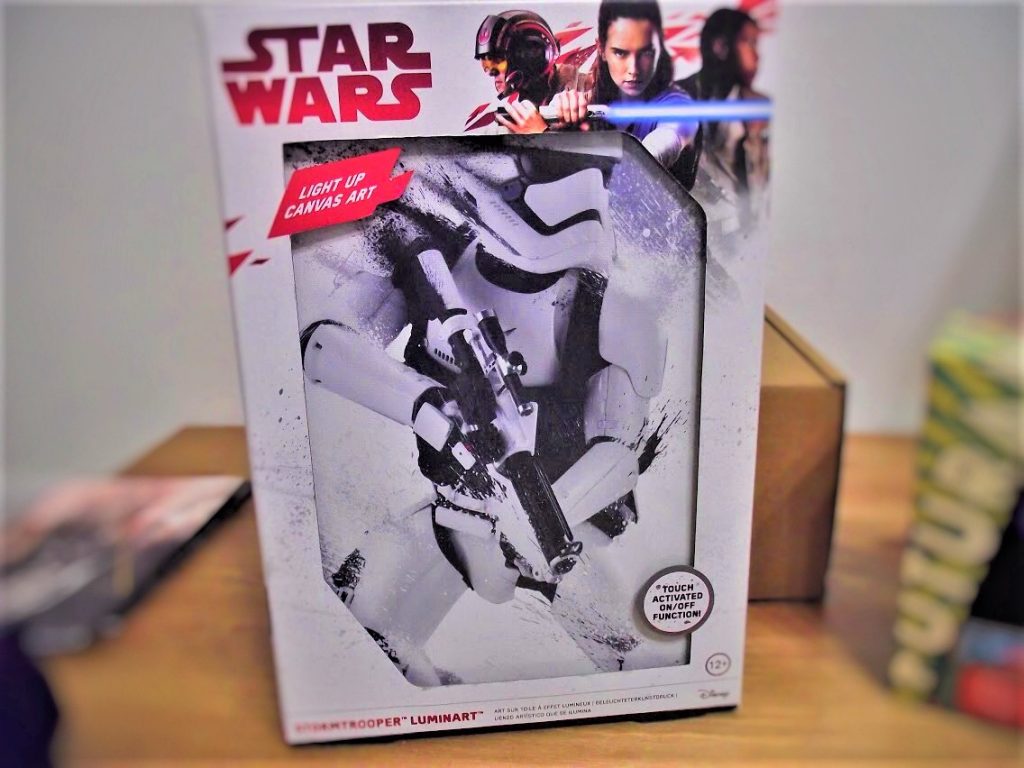 This item right here is my ultimate favorite item in the box. I was almost jumping for joy. It also makes the box more than worth it with this alone. If you have never heard of Luminart, you have found your new favorite thing. This canvas is large enough that it needed its own box. It has this picture of a stormtrooper on it. The best feature is what you see in the picture below, however. It is painted in such a way that it shows up even better with the built in lights, when in the dark. It is touch activated and can either be battery or wall powered. While we could have put this in our girls nursery, it has a much better place in our bedroom so we can stare at it at night.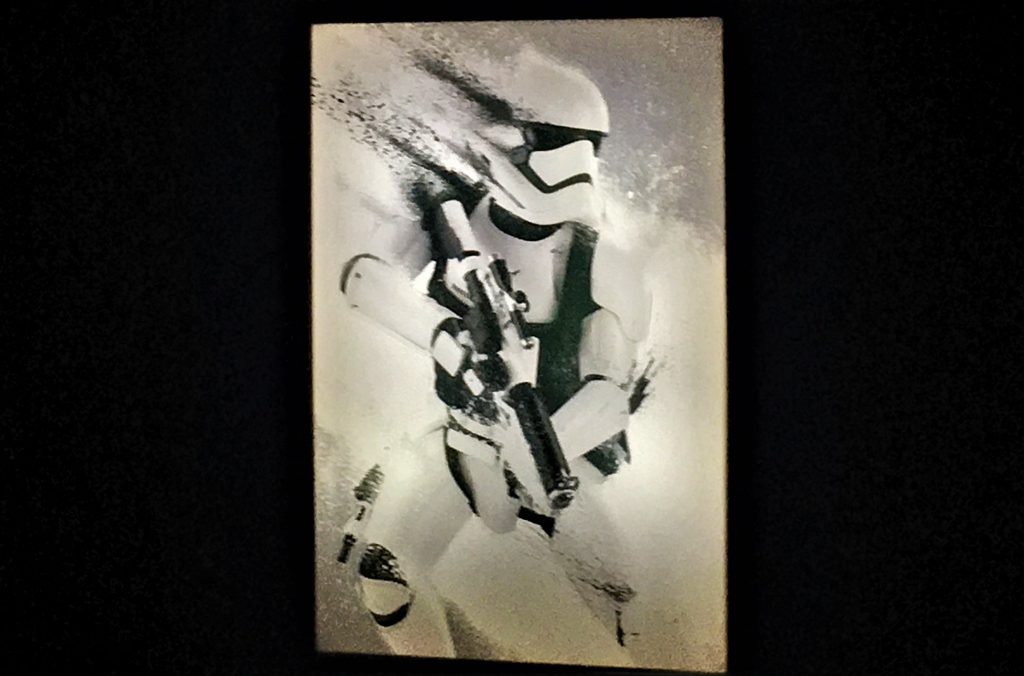 This is literally the best subscription box I have ever received and I am so eager to receive even more. The value of the box was way more than the price of the box itself and each item is unique and special. If you are interested in signing up for your own Zbox, check it out here!