Art Gallery In A Box is an artisan and handmade subscription box featuring current American artists and makers.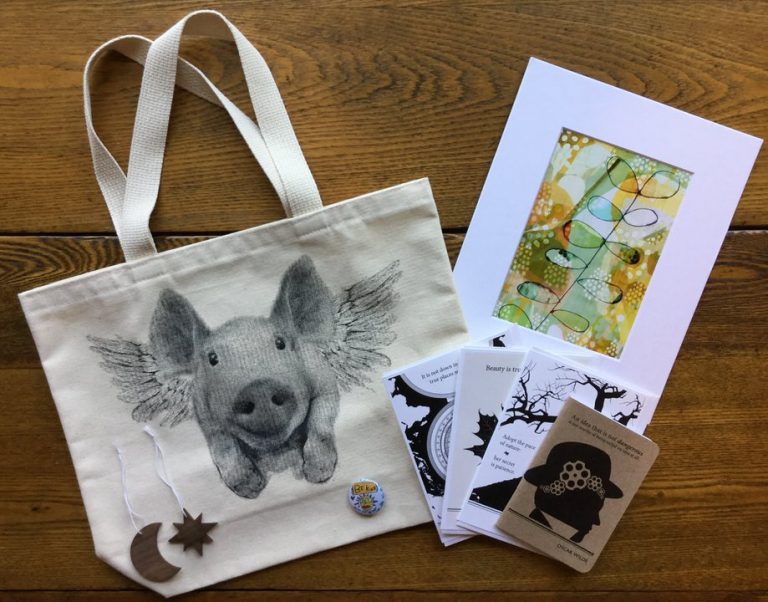 Each Box includes a thoughtful selection of 3 or more small works of art or handcrafted items in a variety of mediums and styles.
Also included in every Box are the biographies and stories of the featured artists and makers.
"We are proud to support the arts and handmade communities. We hope to inspire others to do the same by offering accessible, affordable art and sharing the stories of the artists and makers we feature."
Annual subscriptions are $160 per year and you'll receive 4 boxes throughout the year with a retail value exceeding what you pay.