Dylan's Candy Bar Box is a candy subscription box deliver monthly packages of specially curated candy assortments, chocolates and lifestyle products. Each monthly candy gift box is filled with packaged and bulk Dylan's Candy Bar candies and products.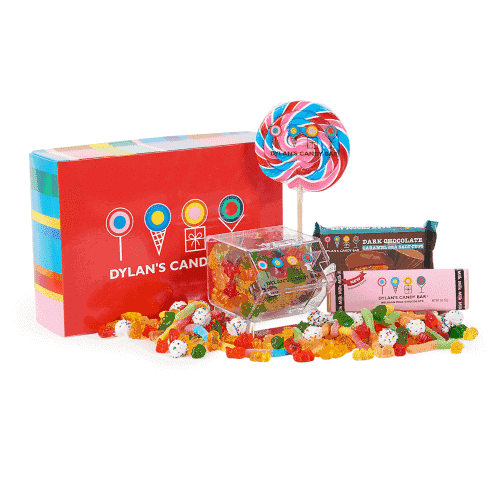 Choose from two Dylan's Candy Bar subscriptions:
Dylan's Candy Bar Box Signatures – Get the perfect mix of signature candies – from gummies to chocolates. Enjoy Whirly pops, chocolate bars, s'mores, mini-bin fillables and more.
Dylan's Candy Bar Box Chocolates – Featuring classic chocolate products like Bars, BarK and Good-to-Go bags, and surprise chocolate-y min-bin fillables.
Join today for your monthly candy deliver of premium, hand-picked goodies.