Improve your recovery and training with a monthly pack of EnduroPacks Vitamins & Minerals. With an EnduroPacks subscription, you'll receive a monthly delivery of the EnduroPacks daily system of essential pre-, during-, and post-workout vitamins and minerals to help endurance athletes replenish the essential nutrients needed to recover properly and maintain high levels of performance during training.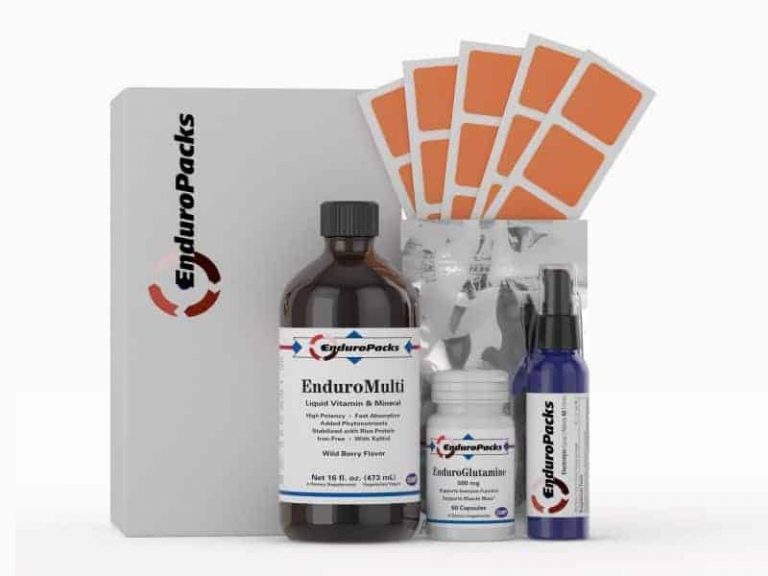 Each EnduroPacks box includes a 30-day supply of EnduroPacks' Liquid Multi-Vitamin, Concentrated Electrolyte Spray, Essential Amino-Acid Patch, and L-Glutamine Recovery Complex.
1 month, 3 month, 6 month, and 12 month EnduroPacks subscriptions are available.