MIA Organic offers 100% organic non-applicator plastic-free tampons delivered right to your door on monthly or bi-monthly basis.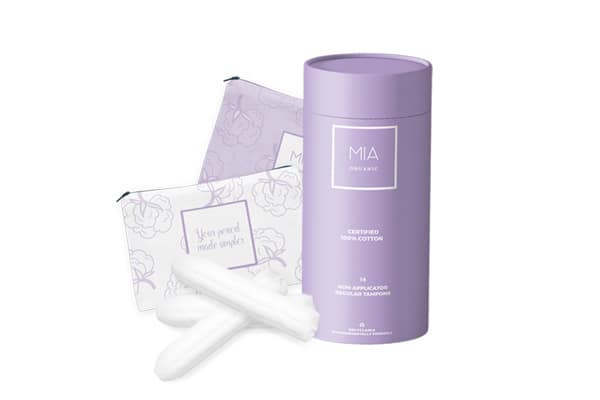 Our tampons come in three levels of absorbency: Regular, Super and Super Plus. MIA tampons come in a tube made of recyclable cardboard and each tube contains 16 organic non-applicator tampons.
Get 20% OFF on your first order and receive a FREE cotton pouch ("MIA Pouch"). FREE shipping.
For every subscription purchased, MIA Organic will help provide 1 for 1 organic menstrual products to those in need.
Price subscription $12.99/month
Price subscription to the MIA Angel Program $6.99/month
Get 20% OFF your first order using code MIA20 at checkout