POPSUGAR's Must Have Box is a lifestyle box filled with monthly must-haves curated by the best? Yes, please! POPSUGAR's Must Have Box is a must if you're looking for treats for your busy, but glamorous and fitness-focused life!

This monthly subscription box is curated specifically for you with items hand selected by the editors at POPSUGAR who know the ins and outs of what's in style and what's in fashion in the world of personal care and fitness.
Included in each box are some of their favorite seasonal items, which could be a selection of accessories, edible treats, personal care products, wardrobe additions (think: Hollywood Fashion Tape & Sweater Savers), wine accouterments, and household items.
POPSUGAR's Must Have Box is a great way to indulge and treat yourself to something special once a month or have an unlimited option of gifts to give away to your favorite people: friends, family members, bridesmaids, yoga instructors, barre teachers, or local school teachers.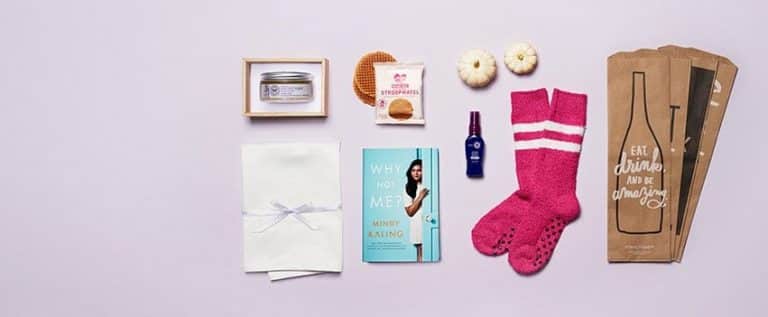 The POPSUGAR Must Have Box clocks in a $39.95 per month, but the sum total of all items means this Must Have Box is an incredible value. One box included items which, when totaled, came to be a value of $160+. Boxes are seasonally themed and products are never sample sizes. Get the real deal here! All products from fashion, beauty, home, food, and more are full-sized.

Currently, POPSUGAR Must Have Boxes only ship to the United States. Packages all come with secure tracking numbers. That way you can keep tabs on where your monthly box of goodness is en route and know just when your box of coveted must-haves will finally arrive at your doorstep.