From Mountains to Seas, Temples to Palaces, Tarot-n-Tea has journeyed through the millennia to find its way to you!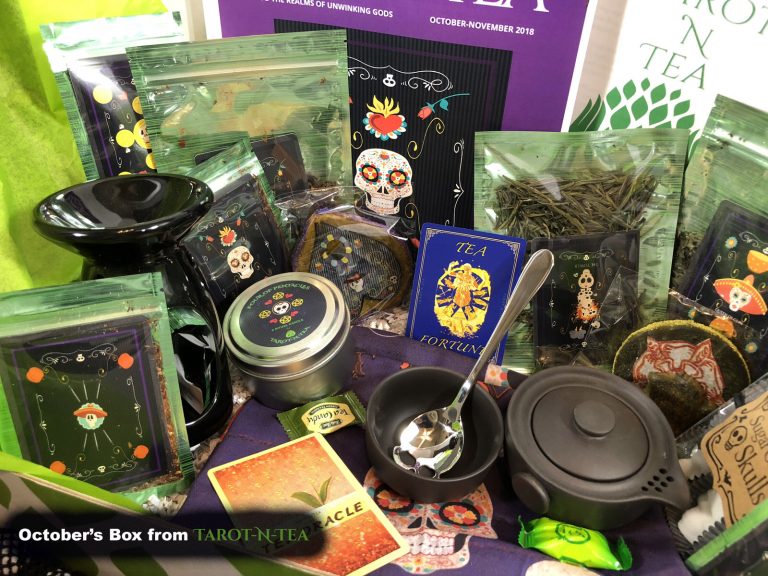 In our large box in December, you will receive the following:
6 Large Tea Samples
6 Card Themed Tarot Reading with our Seasonal Tarot Deck "The Enchanted Tarot" inside your box
Ritual Tea Magazine: A physical magazine inside your box
1 Tea Accessory: StarTea Diffuser
1 Ritual Accessory: A meditation animated Angle and Star Candle
Tea Condiments: Honey Flight and Lemon Star Petite Sugar Cubes
Teaware- Tea Set
Tea Food- Tea Cookies
Tea Fortune Card
Tea Oracle Card
Tea Towel- An original Tarot-n-Tea Design "Connecting with Angels"
Tarot Cards in Your Teas and Tarot Cards of the Month
Angel Oracle Card
An Opalite Carved Stone Angel
Online Angel Reading Workbook
Seasonal New Year Surprise
Discount Coupon
Entry into our Monthly Giveaway: A set of seven stone carved chakra angel set (3- Available)
All quarterly boxes are eligible for our monthly giveaway that includes either a box upgrade or a premium product should you win.
All of our boxes include freebies and/or seasonal surprises.