Tan Me Box is a monthly tanning subscription box for people who love a a great tan. Each month, you'll receive a variety of tanning and skincare products so you'll always be glowing.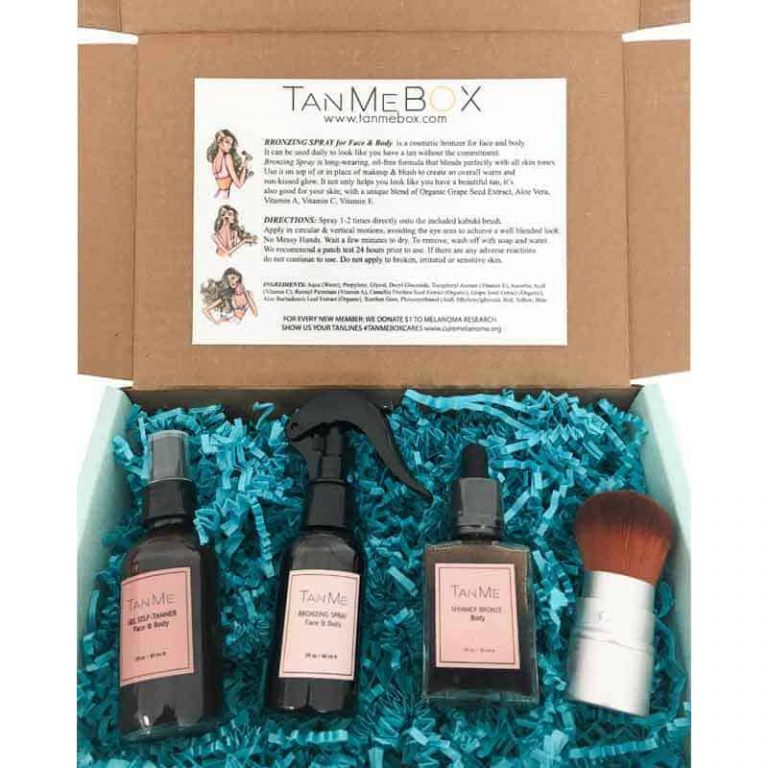 Monthly Tan Me Boxes including self tanners and bronzers that are organic and all-natural, with anti-aging ingredients that are good for your skin. Tan Me Box offers 3 different tanning subscription boxes:
Tan Newbie Box – For those just starting to self-tan. ($80 value)
Tan Lover Box – For those who love to tan. ($100 value)
Tan Obsession Box – For the tan obsessed. ($130 value)
See how easy keeping a great tan can be with a subscription to Tan Me Box.