We have our fourth box spoiler for the Arcade Block April 2015 video game subscription box. You can also check out the first spoiler, second box spoiler, and third April Arcade Block spoiler.
The April 2015 Arcade Block will include RETRO Magazine!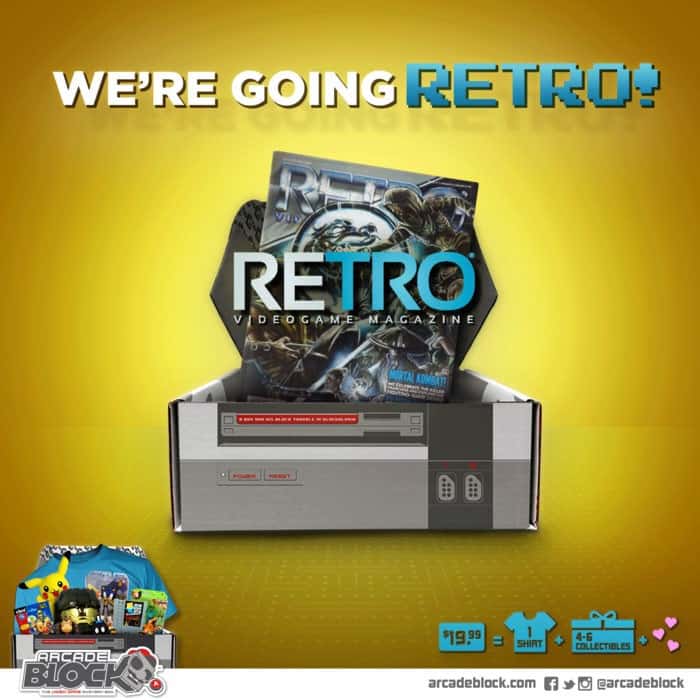 We are super excited to now be including RETRO Magazine in the Arcade Block! April's issue is pretty good, if we do say so, and we know you'll get a kick out of it!
April Arcade Block subscriptions close TODAY at 11:59pm EST. Subscribe now to reserve your Arcade Block!
Are you excited to start receiving RETRO Magazine in your monthly Arcade Block? 
Arcade Block Coupon Code
Use Arcade Block coupon code SUPERHERO to save 10% off the 1st month of new monthly Arcade Block subscriptions. Save up to 25% with multi-month and multi-block subscriptions!