Cate & Chloe has just announced the theme and free VIP perk for the Cate & Chloe VIP Box October 2017 jewelry subscription boxes. Every month, Cate & Chloe VIP box sends you 1 or 3 stunning jewelry pieces (depending on your subscription) that match your selected jewelry style. The October Cate & Chloe jewelry subscription box theme is Polished and Poised.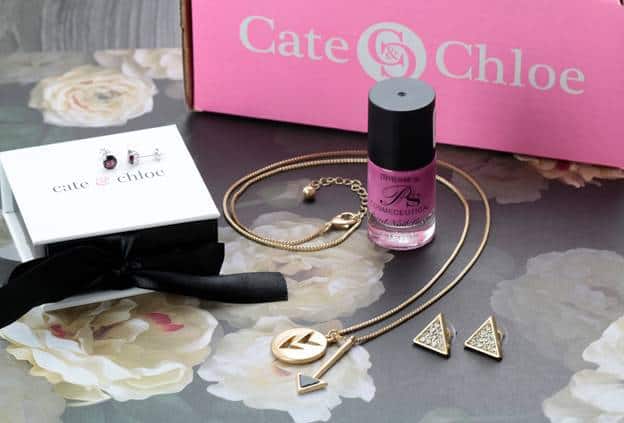 Cate & Chloe VIP Box October 2017 Spoilers
We also have a sneak peek at the VIP perk in the October Cate & Chloe Polished and Poised VIP Box. Subscribers will receive PS Cosmeceuticals PS Polish in one of 4 different colors chosen at random – a $14.99 free gift value that's included in every box!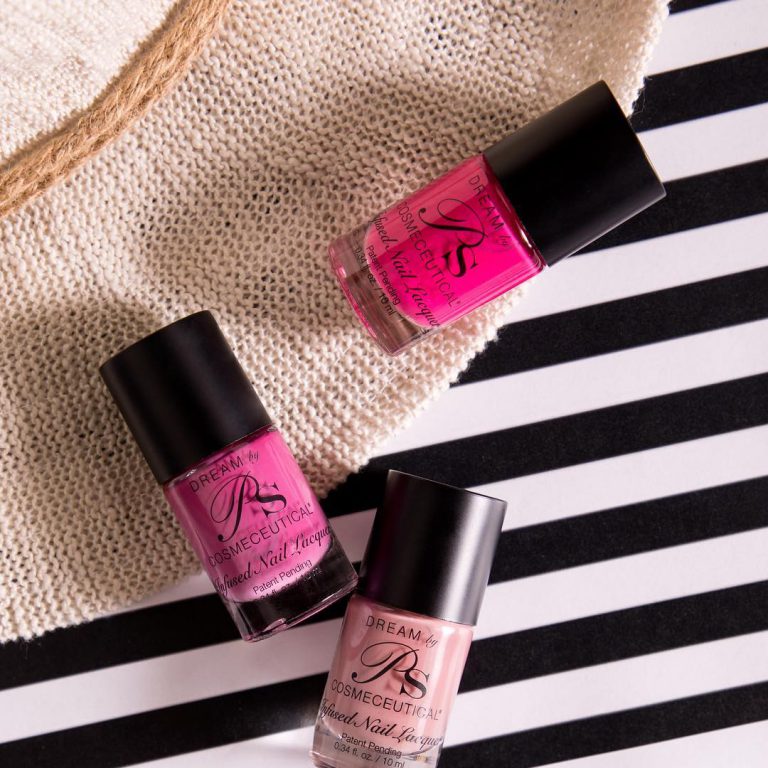 Scientifically developed with an all-natural botanical ingredient, PS Polish proprietary formulas include an antimicrobial element of Grapefruit Seed Extract (GSE) which has been known to reduce the manifestation of nail fungus and is well known for its medicinal uses.

All a part of our healthier vision for nail care, the PS Polish formula contains No Toluene, No Formaldehyde, No Formaldehyde resin, No Camphor, No Lead, No Paraban, No Xylene, No Ethyl Tosylamide, No Triphenyl Phosphate (TPHP), No hazardous Phthalates which means your nails will be free of the typical harsh chemicals and your home will be free of the toxic fumes found in most nail products.
Cate & Chloe VIP Boxes offers a Starter Package subscription that sends 1 jewelry item and a Full VIP subscription that delivers 3 jewelry items each month. There are three Cate & Chloe VIP jewelry subscription box styles to choose from:
The Trend Setter – Always sets the trends in your inner circle with eye-catching statement pieces & boho chic designs to leave you saying OMG!
Modern Classics – Accessorize your life with beautiful elegant classic jewelry designs for day or night from the office to the red carpet.
Mix It Up – Add versatility to your wardrobe mixing it up with the most popular modern classic styles and trend setting designs.
Join Cate & Chloe VIP Box today to reserve your October Cate & Chloe Polished and Poised VIP Box!
EXCLUSIVE October 2017 Cate & Chloe VIP Box Coupon
We're excited to share an exclusive Cate & Chloe VIP Box promo code for FSB readers! Through October 4th, click here and use exclusive code FSBPOLISHED40 to get 40% OFF all one month Cate & Chloe VIP Box subscriptions. (The Starter Package or Full VIP Status.)