We're excited to share spoilers for the Comic Block December 2015 comic book subscription box! The December 2015 Comic Block includes an EXCLUSIVE Variant cover of IDW's new Dredd Series Comic Book.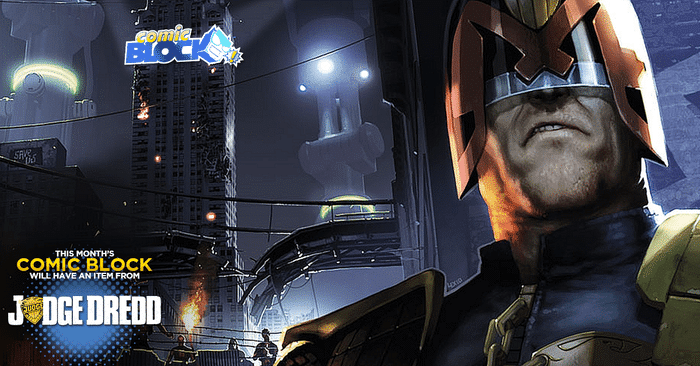 Hitting hard and fast is a new DREDD series from the genius creators at IDW – and we've got the exclusive variant of the first issue. This issue is a guaranteed collector's item since it's a limited-run masterpiece that all Dredd fans will want.
December's Comic Block also features a Teenage Mutant Ninja Turtles comic with a new TMNT story arc. There's also an item from Scarlet Witch and The Dark Knight in the December 2015 comic box.
Which Comic Block December 2015 box spoiler are you looking forward to?
Comic Block December 2015 Super Block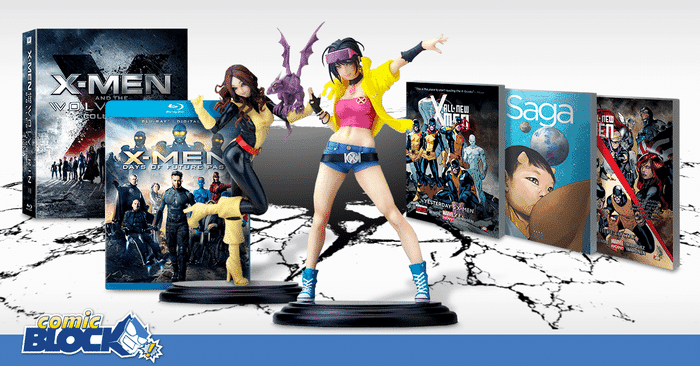 Every month, Comic Block randomly selects a subscriber to win that month's Super Block. The December 2015 Comic Block Super Block prize pack is X-Men themed and includes:
Kotobukiya Jubilee Statue
Kotobukiya Kitty Pryde Statue
X-Men and the Wolverine Collection Blu-Ray
X-Men: Days of Future Past Blu-Ray
All-New X-Men Vol. 1: Yesterday's X-Men
All-New X-Men Volume 2: Here to Stay
Saga Deluxe Edition Volume 1
Hurry! Subscribe to Comic Block by December 25, 2015 to reserve your December block and for your chance to win the December X-Men themed Super Block!