We have a sneak peek into the December/January 2017 LOVE GOODLY box! LOVE GOODLY is a bi-monthly eco subscription box that delivers the best, 100% non-toxic, cruelty-free and vegan lifestyle and beauty products. The LOVE GOODLY December 2016 and January 2017 box is guest curated Emily Deschanel and features some of her favorite vegan brands and products. The box supports Farm Sanctuary, whose mission is to "protect farm animals from cruelty, inspire change in the way society view and treats farm animals, and promote compassionate vegan living."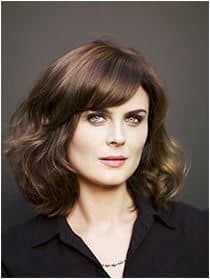 The first December/January 2017 LOVE GOODLY box spoiler is Pacifica Enlightened Lip Gloss – a $10 value.
Supernatural shine, super smooth and non-sticky with nourishing hydration and long lasting natural color. Infused with coconut and antioxidants to help support superior lip health. Formulated without phthalates, parabens, sulfates, propylene glycol, mineral oil, petroleum, peanut oil, triclosan. Vegan, Cruelty Free.
Subscribers can personalize their December/January box by choosing one of three Pacifica Lip Gloss colors: Opal (opalescent pale peach/pink), Ravish (sheer Pomegranate with subtle gold), or Nudist (golden pearl nude.) Email your selection, email address and name to info@lovegoodly.com to request your favorite color. Use "Pacifica" in the subject line.
The December and January 2017 LOVE GOODLY starts shipping December 12, 2016. Subscribe today to get this LOVE GOODLY box of eco goodies!
What do you think about the December/January LOVE GOODLY box spoilers?
December/January 2017 LOVE GOODLY Box Coupon
Join LOVE GOODLY now and save 20% off your 1st LOVE GOODLY box with code LOVEFALL.
First-time customers only, valid on bimonthly not 6 or 12 month subscription. While supplies last.