UPDATE: We have the complete Summer 2017 FabFitFun VIP Box Spoilers! Check them out.
FabFitFun has started announcing box spoilers for this Summer's FabFitFun VIP Box! Every season, FabFitFun VIP boxes delivers an amazing subscription box filled with of $200+ worth in beauty, wellness, fashion and more product picks. First up, FabFitFun has revealed that a Michael Stars Ruana is in the FabFitFun Summer 2017 VIP Box – a $45 value!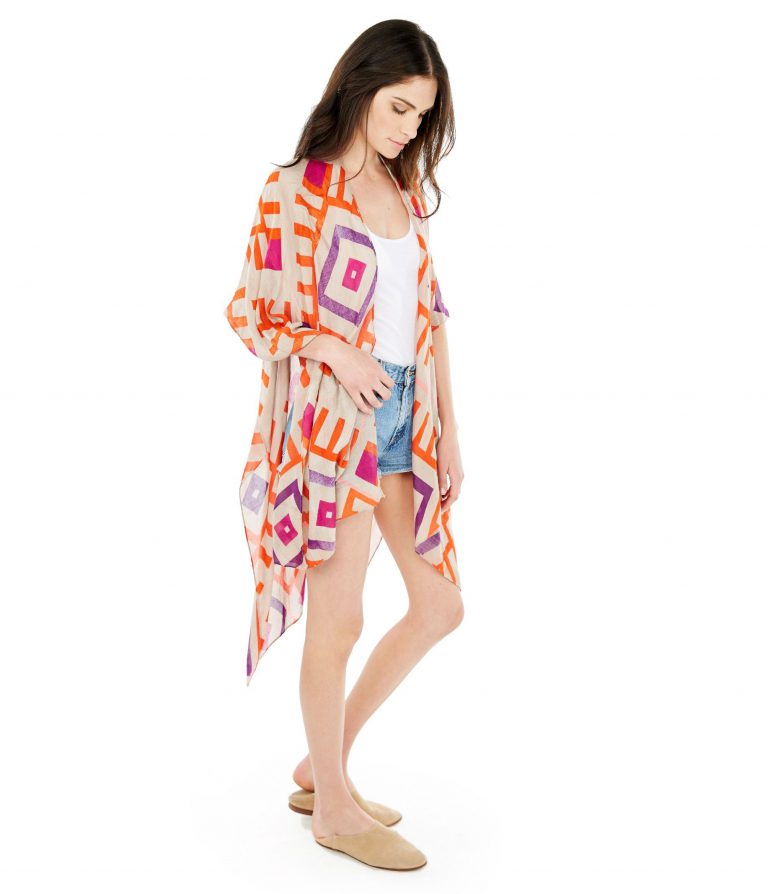 Introducing your FIRST Summer Box spoiler — the Michael Stars Ruana! This super versatile accessory can be worn so many different ways. From a sarong to a poncho and everything in-between, these are a few of our fave ways to rock this season's must-have piece.
FabFitFun Select members get to choose from one of 3 Michael Stars Ruana designs – Marrakech, Brush Batik, or Alligator Tie Dye.

Next, a beautiful Kris Nations Mystic Bar Necklace is in the Summer FabFitFun Box – a $58 value!
Gemstone bar measures approximately 0.75″ ***some stones may vary in size and color***, Gold-filled or sterling silver chain. Adjustable length 16-18 inches. Packaged in our signature glass bottle.
FabFitFun Select members get their chose of stone color – Turquoise, Howlite or Peach Moonstone.
The third Summer FabFitFun VIP Box Spoiler is a Bkr Little Bottle in either Rosy or Romeo – a $35 value!
The original gangster. This little beauty essential will change the way you hydrate forever. Created by two luxury beauty and skincare junkies who know that no matter what you put on your face, if you aren't hydrated from the inside you won't glow. Inspired by smooth skin, full pink lips, no-makeup selfies and the joy of naturally banishing fine lines and dark circles. Little fits in your purse, your travels, with your couture, working out, on urban hikes. And nothing was ever the same again.

We also have a sneak peek at the rest of the Summer box, giving us the complete FabFitFun Summer 2017 VIP Box spoilers!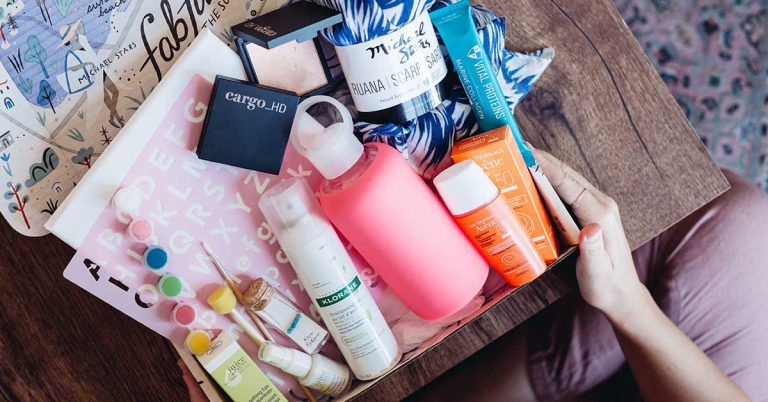 Every Summer FabFitFun VIP Box has:
Juice Beauty Smoothing Eye Concentrate ($29 value)
Avene Eau Thermale Ultra-Light Hydrating Sunscreen Lotion ($24 value)
Cargo HD Picture Perfect Highlighter in Bronze ($30 value)
Sponsored Item: Vital Proteins Marine Collagen Sample (1 packette)
Depending on your hobbies and interests, subscribers will get one of these three items
Traveler: Understated Leather On The Road Again Travel Set
The Chef:  Salted Set
The Artist: FabFitFun + Amy Tangerine DIY Kit
In addition, subscribers will get ONE of these three items based on your selected interests, or randomly if you join now.
Fitness: Way of Will Massage Oil
Beauty: Klorane Dry Shampoo with Oat Milk ($20 value)
Are you excited about the first FabFitFun VIP Box Summer 2017 box spoilers?
FabFitFun Summer 2017 VIP Box Coupon
For a limited time, new subscribers can save $10 off the Summer 2017 FabFitFun VIP Box when you use FabFitFun coupon code FAB10 at checkout. That's $200+ of amazing products for just $39.99 after savings!