Geek Fuel has shared the first box spoilers for the March 2016 Geek Fuel geek subscription box. The Geek Fuel March 2016 geek box will have a Batman v Superman geek item!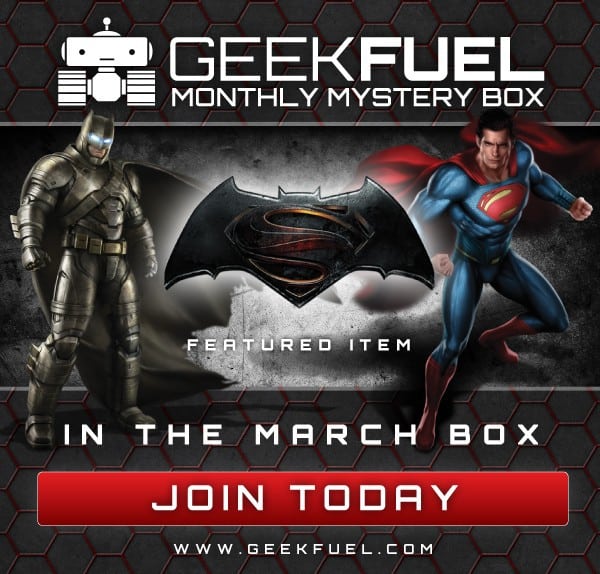 We're celebrating this month's release of Batman v Superman: Dawn of Justice with an officially licensed item in each and every March box! Which universe will you root for in this epic battle? Let us help you decide with an incredible collectible from the film.
In addition to the Batman v Superman collectible, the March Geek Fuel box will have an EXCLUSIVE Stan Lee item!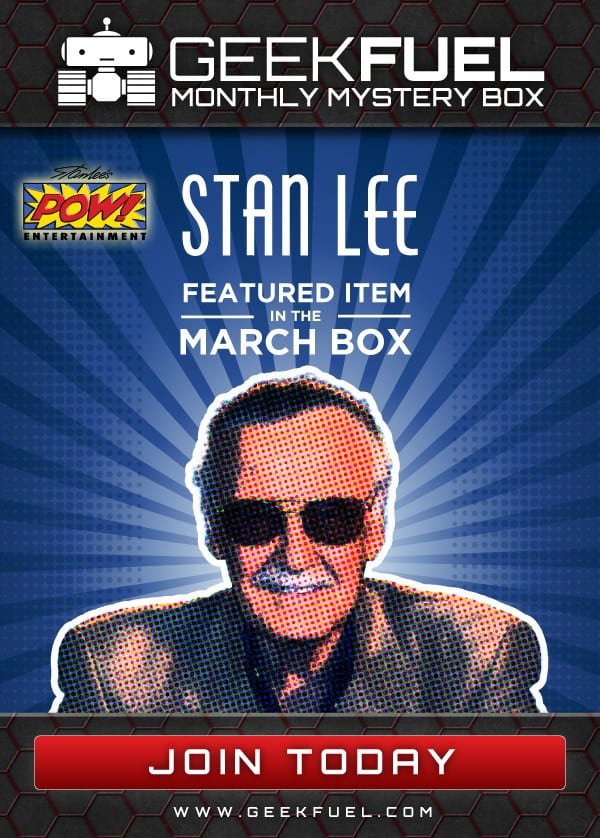 How many times have you found yourself wishing Stan Lee would show up on your doorstep? This month, we're making that dream a reality with something straight from the Generalissimo himself!
This month, I'm teaming up with Geek Fuel's mystery box to bring you something incredible from POW! Get it today at GeekFuel.com/StanLee and guarantee you're one of the first troopers to get the March box.

Posted by Stan Lee on Wednesday, March 9, 2016

The March Geek Fuel box also has an EXCLUSIVE geek t-shirt and a full downloadable Steam game. There's at least $50 of geeky goodness in the box!
Are you excited for the first March Geek Fuel box spoilers?
Geek Fuel March 2016 Free Gift
For a limited time, new Geek Fuel subscribers can get a free Star Wars item or Star Wars Gift Pack with new subscriptions. Subscribe now to claim your free geek gift.