Geek Fuel October 2015 geek box spoilers have been revealed! Every month, Geek Fuel subscription boxes surprise subscribers with $50 worth of geeky goodness, including an exclusive geek t-shirt, a full downloadable video game, and other toys and collectibles.
The October 2015 Geek Fuel box will include a Funko Pop! Vinyl.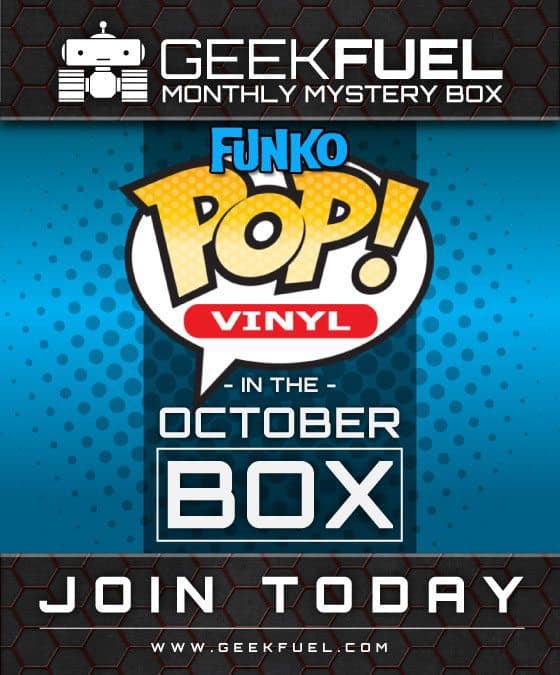 This is the first time a Funko vinyl is being featured in a Geek Fuel box – we can't wait to see what it is! Which geek franchise do you think will be October's Geek Fuel Funko Pop! Vinyl?
October's Geek Fuel Box will also have an item from "A Galaxy Far, Far Away" – a Star Wars item!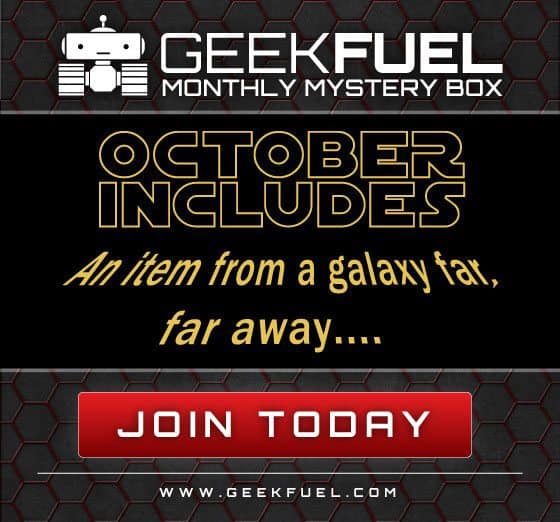 With the upcoming release of Star Wars: The Force Awakens, we're thinking this could be a great collectible that ties into the film. What do you think the Star Wars item could be?
Geek Fuel has shared a third October geek box spoiler! October's Geek Fuel will have an EXCLUSIVE Video Game Live geek t-shirt!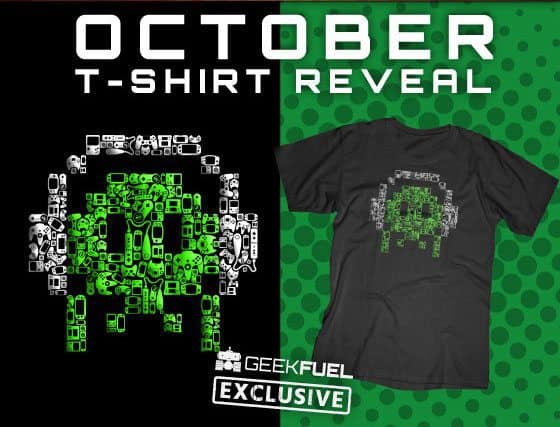 If you haven't had the opportunity to see Video Games Live in person, you're missing out. If you haven't gotten the October box yet, you're REALLY missing out. We've partnered with the award winning show to bring you an exclusive design in this month's box.
Geek Fuel Promo Offer
Join Geek Fuel to get a mystery geek subscription box delivered every month! For a limited time, get a FREE exclusive Issue #0 Retro Magazine with new Geek Fuel subscriptions when you subscribe using this link – a $10 free gift value!