Home Made Luxe has given us a sneak peek at the home decor DIY project in the June 2017 Home Made Luxe DIY subscription box. The Home Made Luxe June 2017 Pinterest-inspired project is a DIY Marbled Hexagon Clock!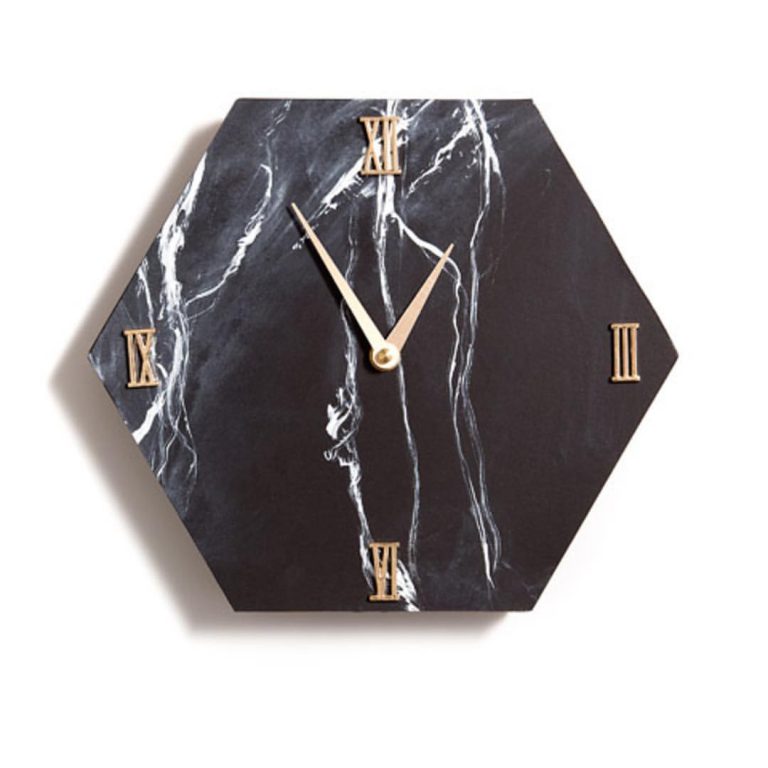 Wondering what the June Home Made Luxe project will be…wonder no more! Who wants to make Marbled Hexagon Clocks with us?
Every Home Made Luxe monthly DIY craft subscription box has everything you'll need to create a gorgeous home decor project.  In addition, you'll receive a step-by-step written tutorial and a video tutorial, a crafty freebie, a Pin Worthy recipe and directions for another Pin Worthy craft project to try on your own.
The cut-off date for June's Home Made Luxe box is June 5th. Subscribe today to reserve your June Pinterest in a Box from Home Made Luxe!
Home Made Luxe June 2017 Coupon Code
For a limited time, Home Made Luxe is having an Epic Sale! Click here to join now and use code EPICSALE to save $20 and get your 1st box for just $9.99 + shipping!
Coupon expired? Use exclusive Home Made Luxe promo code FINDSUB to save 10% off any Home Made Luxe subscription!