Get a sneak peek into the Horror Block December 2015 horror subscription box! Check out the December Horror Block spoilers and this month's Beast Block reveal!
The December 2015 Horror Block has an item from A Nightmare on Elm Street!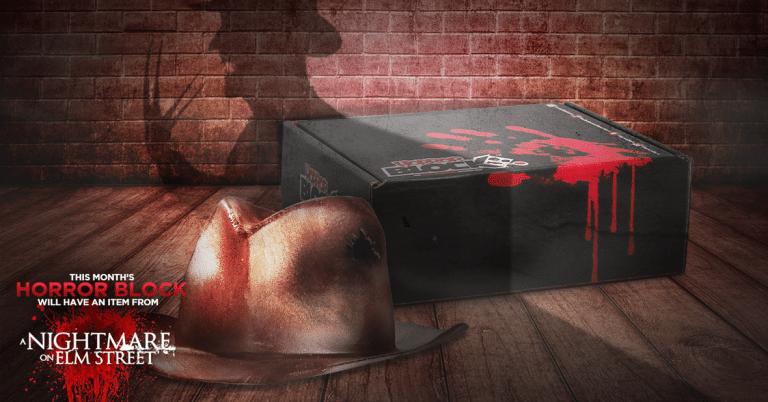 Trust us – when visions of sugar plums dance in your head, Freddy will be visiting while you're in bed!
The Horror Block December 2015 horror box also has a Funko Pop! collectible. Some Horror Block subscribers will get an UPGRADED EXCLUSIVE Variant of this item!
Nerd Block has also revealed that a Cthulhu item, a Godzilla item, and an EXCLUSIVE item from one of Wes Craven's icon films.
Worshippers of Cthulhu will get something to cheer about, as will Godzilla fans who subscribe today! Have you been on holiday lately? Because we've also brought you a little something from our last tropical vacation that's a great take on a classic souvenir. We're also paying homage to Horror icon Wes Craven with an exclusive item that recalls his best work.
Which December Horror Block spoiler are you most excited to receive?
Horror Block December 2015 Beast Block Reveal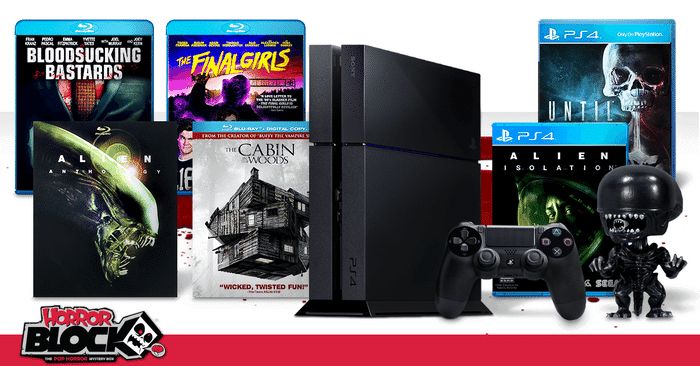 Horror Block randomly selects one lucky subscriber to win an amazing Beast Block prize pack each month. Here are the prizes in the Horror Block December 2015 Beast Block:
PS4 Console
Alien Isolation for PS4
Until Dawn for PS4
Alien Funko Pop!
Alien Anthology Blu-Ray
The Final Girls Blu-Ray
Bloodsucking Bastards Blu-Ray
Cabin in the Woods Blu-Ray
Subscribe by December 25, 2015 to reserve your box and for your chance to win the December Horror Block Beast Block!
Save 15% off monthly Horror Block subscriptions when you use Horror Block coupon code SAVE15 at checkout. Save up to 25% automatically with multi-month and multi-block subscriptions!