We have box spoilers for the JackedPack June 2015 health & fitness subscription box. Every month, JackedPack delivers 5-10 samples, customized to meet your fitness goals and flavor preferences.
Here's a sneak peek at some of the supplement samples that could be in your June JackedPack box: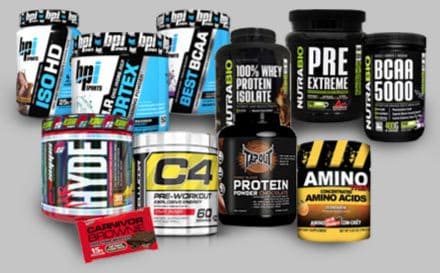 BPI ISO HD – Chocolate Brownie
BPI 1.M.R Vortex – Snow Cone
BPI Best BCAA – Grape
Nutrabio 100% Whey Protein Isolate – Dutch Chocolate
Nutrabio PRE Extreme – Watermelon
Nutrabio BCAA 5000 – Grape
ProSupps Dr. Jekyll – Orange Burst
MuscleMeds Carnivor Brownie – Chocolate Fudge
Cellucor C4 – Blue Razz
TapouT Turbo Blend Protein Powder – Chocolate
ProMera Sports Amino-Tren – Mandarin
Subscribe by June 23, 2015 to receive the June JackedPack box!
Which June JackedPack spoiler are you excited to try?